Why it's important to choose the best CPU for RTX 2060?
A few days ago Nvidia has released their budget-friendly Graphics Card, i.e. the RTX 2060 which comes with a nice price tag and also offers a huge performance boost over the previous generation card i.e. 1060. So before heading to grab one, you must be thinking which will be the best setup to get the optimum performance from the  RTX 2060 especially the processor.
Therefore we will be going to discuss about the processors that will be the best choice if you are going to grab the RTX 2060. Let us first get some overview about this new card. The RTX series was first introduced by the 2080 and the 2080ti which back at that time got criticized by many enthusiasts due to its huge pricing and also at that time there were very few games that were using the RTX technology.
However, in the case with the RTX 2060, Nvidia did a good job in terms of both performance and price ratio. This new card perfectly fills the gap for budget gamers. The most important part about this card is that it is good for those who are looking for a card which will be able to deliver a nice performance in the 1440p segment. Therefore processors that will be best suited for this card and they will be the mid-level processors which we are going to discuss further in this topic.
---
AMD Ryzen 5 2600X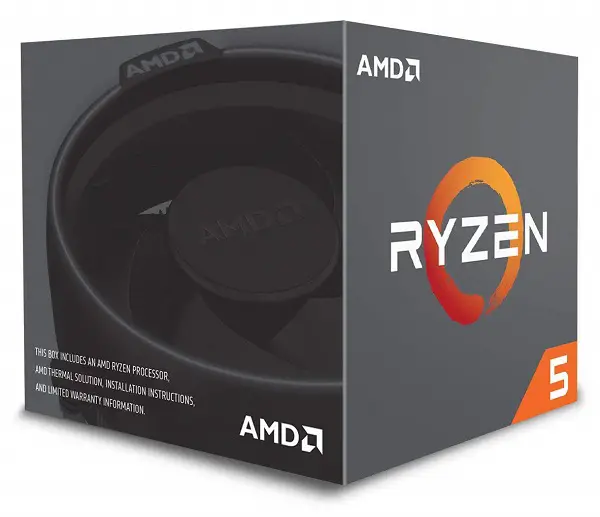 AMD has been very successful since their Ryzen CPUs launch in 2017 and after the release of the 2nd generation, they have forced gamers to re-think twice while buying a new processor. Now AMD and Intel are on a head to head battle to compete for the position for the best.
Ryzen 5 2600X features 6 cores and 12 threads as compared to the non-hyper threaded Intel Core i5 9600K. This makes Ryzen 5 2600X a better choice for overall performance whether it is gaming or productivity. If combined with 2060 it can provide a punch of performance and moreover, it is also cost much lower when compared with its counterpart i.e. Intel processors. When these two are combined then it can deliver really good performance.
Ryzen 2600X is especially a deal-breaker as it features a high clock speed of 3.6Ghz and a boost clock of 4.2Ghz on all cores without increasing the power consumption above 95watts.
---
Intel Core i5 9600K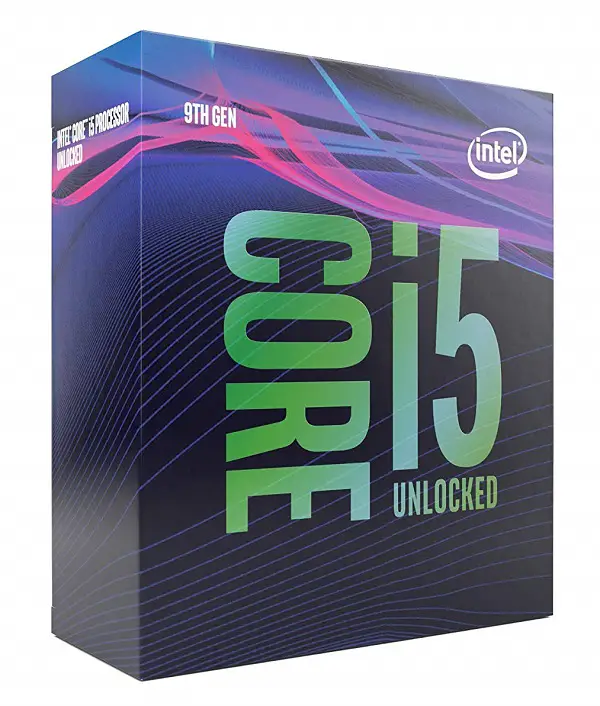 Many gamers would say why didn't I gave Intel Core i5 9600k my first priority and the answer is nothing more than that of performance versus value for money. Intel Core i5 9600k is also able to provide similar performance like that of Ryzen 5 2600X. However, the price of this processor is higher than that of Ryzen 5.
Intel Core i5 9600K is a 6 core processor with 6 "real" cores and is the latest 9th gen CPU that features the highest core clock/boost clock ever observed in a Core i5. Although the pricing is more than the i5 8600K. It features core clock as 3.7Ghz and boosts up to 4.6Ghz which quite impressive on 6 core CPU and comes with 9MB of cache memory and 95 Watts. Combined with the RTX 2060, it will give you a huge performance.
When you combine the i5 9600K with almost any mid-high end GPU, then you can expect better performance than most of the Ryzen processors. It's due to the faster single-core performance of Intel processors and their ability to boost the clock speeds automatically.
---
Should you buy any other CPU?
As we said earlier that the RTX 2060 is best suited for 1440 so according to me the above-mentioned processors will be enough for this card. So if you are having a Ryzen 7 or a Core i7 of the previous generation along with GTX 1060 or some older generation GPU's then the RTX 2060 can also be considered as a good option for an upgrade and the pricing made the 2060 more lucrative deal. However, when it comes to 4k, the RTX 2060 won't be a good choice.
The card is aimed at mid-level gaming and for that purpose, both Ryzen 5 2600X and Core i5 9600k are on par with one another. The conclusion has been given from our end after a thorough analysis of various reviews.