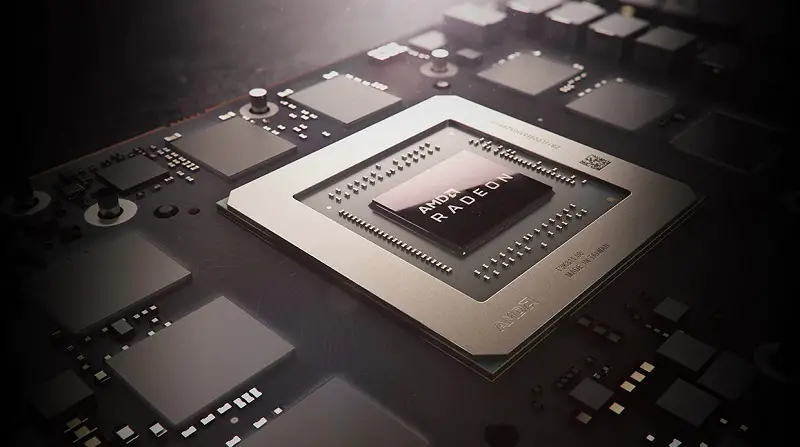 As reported previously, AMD's new RX 6000 graphics cards: RX 6600 and RX 6600 XT GPUs will launch on 11th August. Both the GPUs will provide a great gaming experience at 1080p resolution and will replace the RX 5600 XT.
However, reports suggest that the RX 6000 non-XT variant will not launch until September or possibly till October. Coreteks was among the first ones to report about the launch of these cards in August and it is now suggesting that the non-XT variant launch will delay by a month or two.
Quick FIY

➡️ 6600 Non-XT September/October
➡️ Navi24 end of this year

— coreteks (@coreteks) July 20, 2021
This might be due to the difficulties faced by AMD to fulfil the GPU demand. AMD's RX 6600 and XT variant GPUs are based on the Navi 23 XT GPU and will be the first to feature it. The RX 6600 will supposedly feature 1792 Stream Processors that are quite lower than the 2048 SPs on RX 6600 XT.
The RX 6600 XT will replace the RX 5600 XT from the previous generation, however, the RX 5600 XT features more stream processors i.e., 2304. This, however, doesn't mean that the RX 6600 XT will be slower than the 5600 XT as the former features better architecture and more VRAM.
As compared to the 6GB GDDR6 on RX 5600 XT, the RX 6600 XT will bring 8GB VRAM to the table as was leaked by the images of the new card. Leaked images show that the RX 6600 XT features a budget heatsink with dual fans. However, according to some benchmarks leaks, it is actually beating some RTX 3060 Ti GPUs.
That said, their pricing is still unknown but you can expect the MSRP of RX 6600 to be somewhere around $300 and that of the XT variant to be close to $350. Rest is up to the market and you won't possibly be seeing prices less than $600.