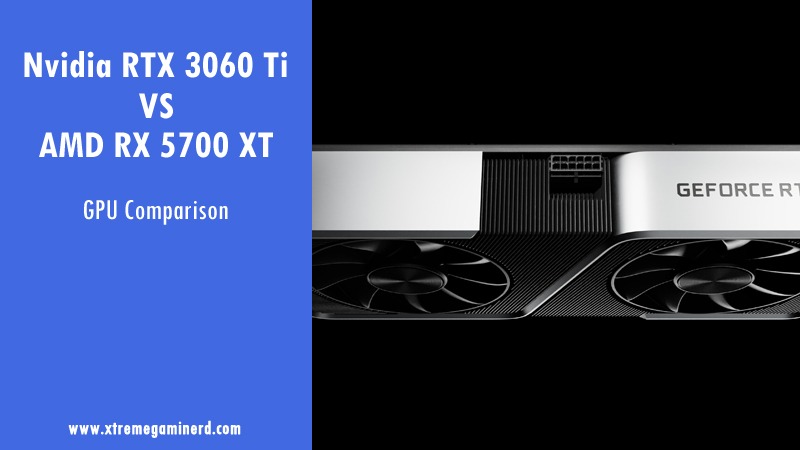 The RX 5700 XT was released back in 2019 with a price tag of $399. This makes it a direct competitor against the RTX 3060 Ti. This post will discuss architectural differences, specifications and performance comparison followed by the conclusion based on these factors. This post will clear important doubts and will make it easy for you to choose between the two if you are planning to build a gaming PC with one of these cards.
Architecture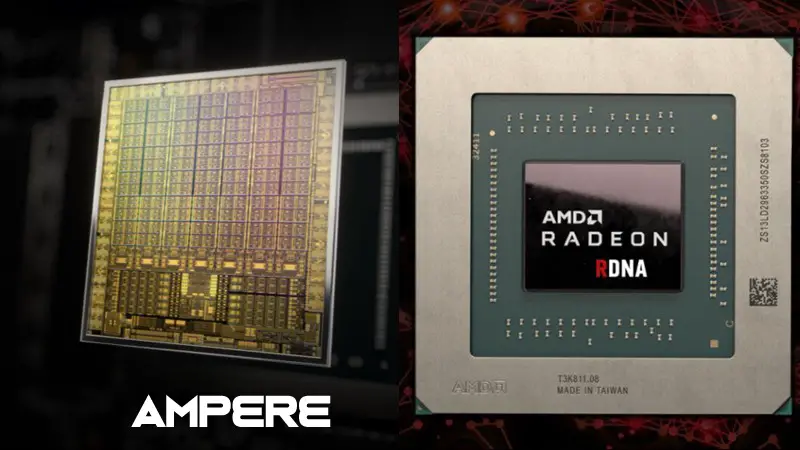 AMD's RX 5700 XT is based on the RDNA architecture and is made on the 7nm process. This is definitely much better than what previous AMD GPUs used and made the RX 5700 XT more power-efficient. This card, however, is inferior to the RX 6000 series GPUs which use RDNA 2 but as I mentioned in the introduction, we can't compare any current 6000 series GPU directly with the RTX 3060 Ti due to high price differences.
Unfortunately, we don't have much information on RDNA architecture and how it works, unlike the Ampere which I have explained in several posts. However, the RDNA architecture is explained by AMD as follows,
"Radeon RX 5700 XT features new compute units, new instructions better suited for visual effects, and multi-level cache hierarchy for greatly reduced latency and highly responsive gaming."((https://www.amd.com/en/products/graphics/amd-radeon-rx-5700-xt))
Ampere architecture, on the other hand, has been defined by Nvidia much better in terms of how it works and helps the GPU to execute the processes. The RTX 3060 Ti features 2nd gen RT cores, 3rd gen Tensor cores and better AI which helps DLSS to increase the performance in DLSS mode. DLSS is a kind of Super Sampling which works with the help of AI and as Nvidia introduced two new precisions namely TF32 and FP64, the AI processes speed increases dramatically.
Related:- RTX 3060 Ti vs RTX 3070
Specifications
| SPECS | RTX 3060 Ti | RX 5700 XT |
| --- | --- | --- |
| Cuda Cores/Stream Processors | 4864 | 2560 |
| VRAM | 8GB GDDR6 | 8GB GDDR6 |
| Memory Speed | 14Gbps | 14Gbps |
| Memory Interface | 256-bit | 256-bit |
| Memory Bandwidth | 448GB/s | 448GB/s |
| Clock Speed(Ref) | 1.41/1.67 GHz | 1.60/1.75 GHz |
| TDP | 200W | 225W |
Direct comparison is not valid between the two cards due to different technologies. These include Cuda Cores/Stream processors and manufacturer exclusive specs like TOPs, RT cores and Tensor Cores. However, memory specs can be compared theoretically.
Both the cards feature 8GB of GDDR6 memory that run at 14Gbps and have the same memory bandwidth of 448GB/s and even the same memory interface of 256-Bit. So, on paper, there should be no advantage of one card over the other if only memory performance is taken into consideration.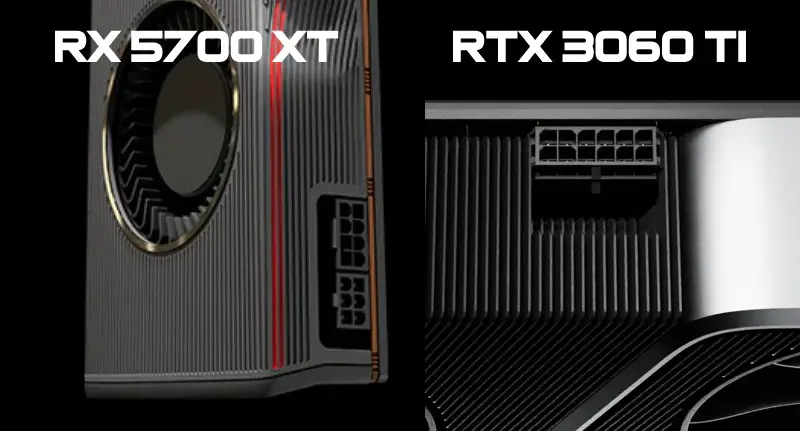 Maximum power consumption of both cards are almost equal but the RTX 3060 Ti uses a 12-pin power connector while the RX 5700 XT uses dual 8-pin connectors. Most AIB RTX 3060 Ti use either a single 8-pin or dual 8-pin power connectors. So, overclocking potential will vary.
Performance
RTX 3060 ti completely dominates the RX 5700 XT by over 20% fps in most games that include Horizon Zero Dawn, Control, Metro Exodus and others((https://www.youtube.com/watch?v=VVmiHPMuNDU)). Both the cards can play almost every game on ultra settings at 1440p with 60+ fps. Some games can achieve even more easily while some may need graphics settings tweak to achieve more than 90 fps.
Both have similar usage in games and also consume an almost equivalent amount of power as tested by Jarrod's Tech((https://www.youtube.com/watch?v=6C-n4G2Tdy0)).
Pricing and Conclusion
Ignoring the fact that there is a massive shortage of GPUs currently, if you get the RTX 3060 Ti at a price of $400, then it's the best deal you can get. In case the RX 5700 XT is significantly cheaper, let's say for $340-$350, then that's also good value for money but you will have to compromise on technologies like Ray Tracing and DLSS.

[box]

Nvidia Geforce RTX 3060 Ti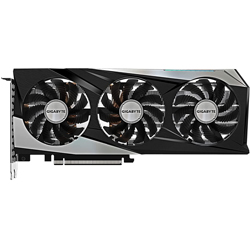 AMD Radeon RX 5700 XT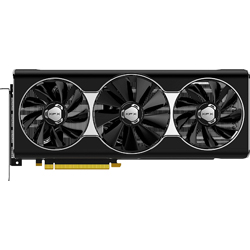 [/box]