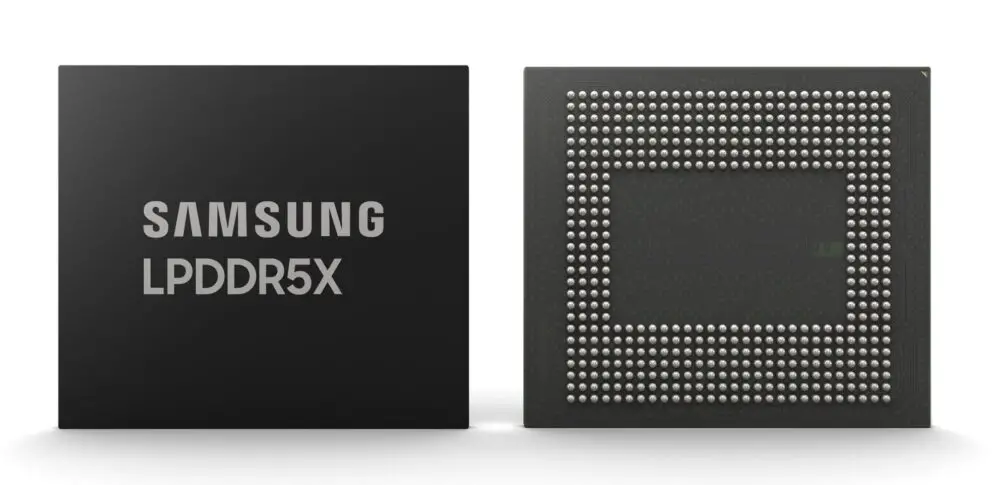 A month ago we reported that Samsung has started mass production of 14nm DDR5 RAM modules. Now Samsung has unveiled the very first LPDDR5X DRAM module that is also made on 14nm but is going to be much faster than the LPDDR5.
The new DRAM will be around 1.3 times faster in processing and nearly 20% more power-efficient than the LPDDR5 DRAM. Samsung reports that the LPDDR5X DRAM will provide up to 8.5Gbps of transfer speed compared to 6.4Gbps of LPDDR5. Also, the 16GB LPDDR5X chip will enable up to 64GB of size per package for fulfilling the increasing demands.
SangJoon Hwang, Senior Vice President and Head of the DRAM Design Team at Samsung Electronics says, "In recent years, hyperconnected market segments such as AI, augmented reality (AR) and the metaverse, which rely on extremely fast large-scale data processing, have been rapidly expanding,"
No info on availability and cost has yet been revealed but Samsung says that they are going to collaborate with global chipset manufacturers to establish a better framework.