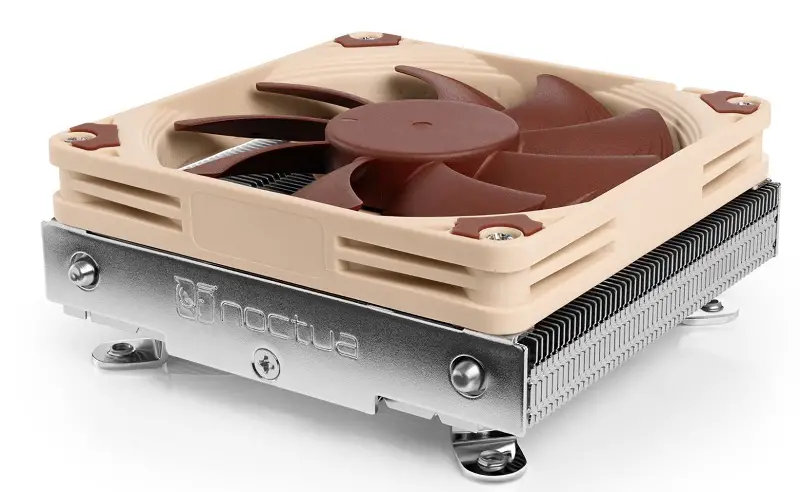 Noctua has introduced a brand new version of the award-winning low profile cooler NH-L9i that will be compatible with the LGA 1700 socket. The two new cooler versions are- NH-L9i17xx and NH-L9i17xx chromax.black.
The cooler is specifically made for HTPCs and small form factor systems that will use Intel Alder Lake processors from the 12th generation. The cooler is fit for any compact ITX case and will offer 100% compatibility with any kind of RAM or video card.
It measures only 37mm tall that making it among the top 10 smallest CPU coolers according to height. It features a single tower heatsink that measures 37 x 95 x 95mm (Hx D x W) and comes with a ScuFirm2 mounting kit that makes installation easier.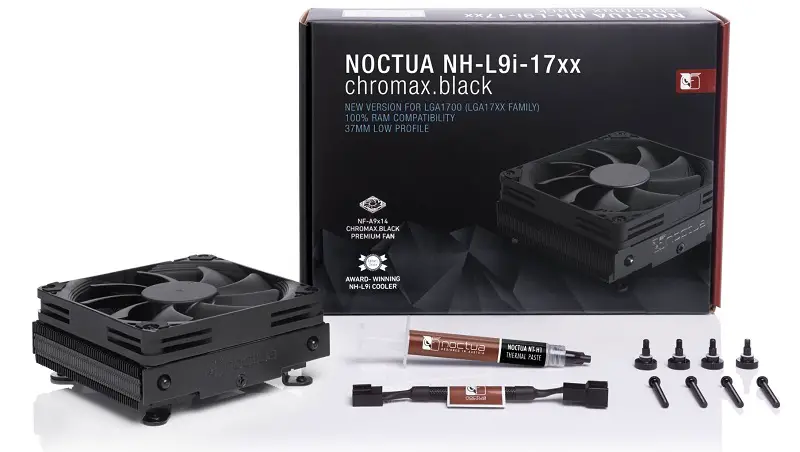 The cooler weighs 320g and comes with an NF-A9x14 PWM premium fan with airflow of up to 57.5m³/h and maximum noise of up to 23.6dBA. Noctua CEO, Roland Mossing, says,
"We're very happy with the performance of the NH-L9i-17xx coolers on Intel's new LGA1700 CPUs"
Adding,
"We have managed to dissipate up to around 160W on the Core i9-12900K, pushing it to over 4.2GHz, and up to 125W on the Core i5-12600K running at 4.3GHz. These are excellent results for such small coolers, making them fantastic options for highly compact Intel Z690 builds that pack a lot of processing power!"
The NH-L9i17xx is priced at $44.90 USD while the chromax.black edition is priced at $54.90 USD. Both the editions are available for purchase on the Amazon Noctua store.