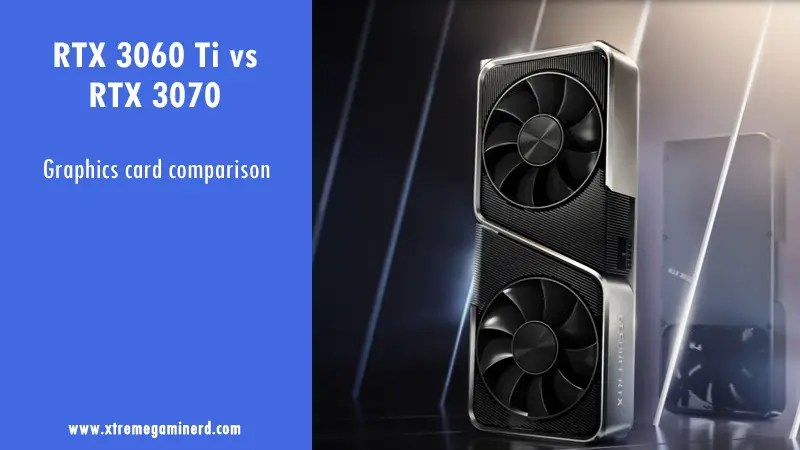 The RTX 3060 Ti which was released on December 2020 came as an affordable option as most gamers can't afford the more expensive, 3070, 3080 and 3090. As you may be aware of the performance of RTX 3070 which is roughly as strong as RTX 2080 Ti with a price less than half of the latter, you could imagine the performance 3060 Ti can bring to your system.
Except for the availability issue which most consumers are facing worldwide due to several factors, the RTX 3060 Ti is a perfect upgrade over the previous Nvidia or AMD GPUs if you can find it on its original MSRP. As it's the younger sibling of the RTX 3070, you may have wondered if you should get the 3070 or the newer RTX 3060 Ti.
It's obvious that the 3070 will be faster but we have to see if the RTX 3060 Ti really brings better value for $100 less or not. This post will talk about some architectural designs of these cards followed by specifications and performance comparisons. Then we will conclude if you should get the 3060 Ti or the 3070.
Architecture
Both the cards use the Ampere architecture, which is much improved over the Turing that was incapable of producing the desired Ray Tracing performance the users needed. Ampere architecture, however, is not limited to increased Ray Tracing performance but raw performance in general with increased power efficiency.
These cards use the 2nd gen RT cores and 3rd gen Tensor cores which causes the DLSS 2.0 to help increase the performance several times. The Ampere architecture uses additional TF32 and FP64 precisions that increase the AI processes by 20 times eventually increasing the performance in games using DLSS 2.0.
Specification comparison
| SPECS | RTX 3060 Ti | RTX 3070 |
| --- | --- | --- |
| Cuda Cores | 4864 | 5888 |
| VRAM | 8GB GDDR6 | 8GB GDDR6 |
| Memory Speed | 14Gbps | 14Gbps |
| Memory Interface | 256-bit | 256-bit |
| Memory Bandwidth | 448GB/s | 448GB/s |
| Clock Speed(Ref) | 1.41/1.67 GHz | 1.50/1.73 GHz |
| Tensor Cores | 152 | 184 |
| RT Cores | 38 | 46 |
| TDP | 200W | 220W |
RTX 3060 Ti brings the same amount of VRAM and exactly the same memory specifications as the RTX 3070 comes with. So, theoretically, there should be no improvement in performance due to VRAM only. However, other specs like Cuda Cores and core clock speeds are reduced.
The RT cores and Tensor cores are also reduced as compared to the 3070 which will result in lower performance in Ray Tracing and DLSS modes. However, theoretically saying, these should not be big based on the difference in numbers.
Performance
RTX 3060 Ti is roughly 10% slower than the RTX 3070 at 1440p resolution in games like Assassin's Creed Odyssey, SOTR, Resident Evil 3 remake and others as shown by different tests1)https://www.youtube.com/watch?v=5nxDmoVAHs4. The 3060 Ti, however, is able to provide over 60 fps in almost every game on the highest settings at this resolution and can produce far better results at 1080p resolution.
The performance difference is in accordance with the specification difference between the two.
Pricing and Conclusion
The 3060 Ti is priced at $399 while the 3070 costs $499 as fixed by Nvidia on the Founders Edition. The price difference will vary based on the custom board designs from different manufacturers. If for example, we take the FE cards only in comparison, it is clear that the 3060 Ti is giving better value for $100 less and is an ideal choice for enthusiast gamers who don't want to spend $500 on a GPU alone.

While it may take time for both of them to be on the shelves in your nearest shops or retail websites, let me know which graphics card do you think will be more suitable for you and why.

[box]

Nvidia Geforce RTX 3070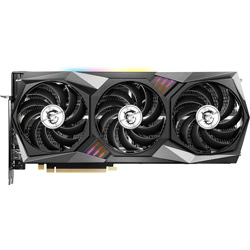 Nvidia Geforce RTX 3060 Ti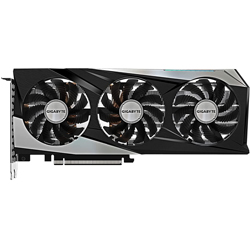 [/box]