Processors
The Best CPUs for Nvidia Geforce RTX 3050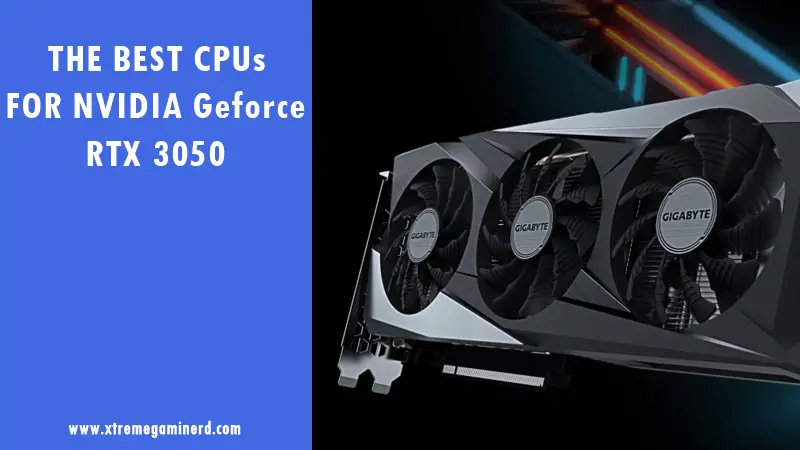 The Geforce RTX 3050 was officially launched on 27th January 2022 and with this, we have one more budget gaming GPU that can play games perfectly on 1080p resolution. Although the pricing of this card is high and its availability is very low, if you can get one at a fair price, then you are a lucky one.
In order to squeeze the maximum performance out of this GPU, you will need to consider a few things. The most impact comes from the main processor of your gaming rig. If you can get your CPU-Combo to deliver the best value without bottlenecking any of these, you are building the best possible gaming PC for your money.
Therefore, based on the various tests and benchmarks by different sources, the following list contains the best gaming processors you should combine with your RTX 3050. Each of these has a different price and hence, you will get different performance with each combination.
Intel Core i3 10100F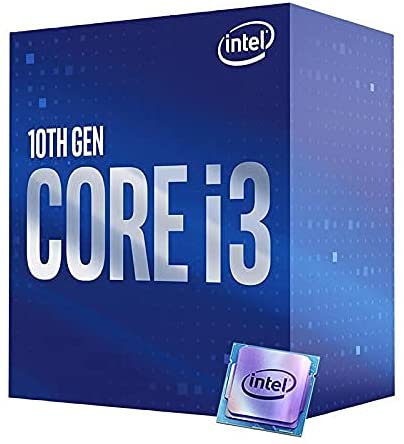 The Core i3 10100F is now two years old but despite that, it brings an ideal value for its money. The reason is quite simple. Intel already has its 11th and 12th gen Core i3 processors in the market and this has led to the price decrease of i3 10100F. But do not underestimate its performance.
It is currently the fastest gaming processor under $100 and thus, it is one of the finest choices for the RTX 3050. It won't bottleneck the RTX 3050 in the least as it comes with 4 cores and 8 threads clocked at 3.60GHz. Moreover, it has an awesome turbo boost of 4.3GHz which the games love.
For this CPU, you will have to use an LGA 1200 motherboard and if you want to upgrade to a higher-end processor you can only do so with an Intel Core 10th gen processor like the i5 10600K or i7 10700K. But in case you want better performance and easy upgradability, then consider the next option.
---
Intel Core i3 12100F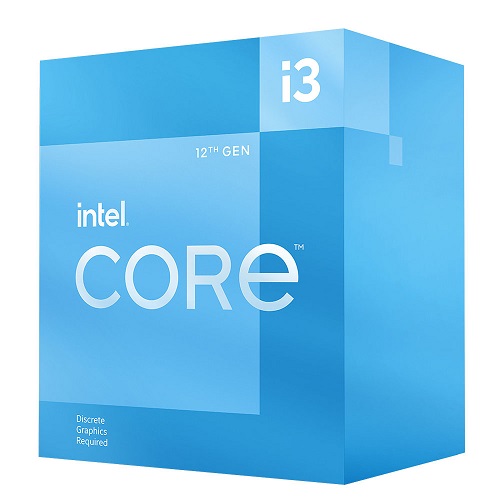 Core i3 12100F launched this year and it is as capable as some of the Core i5 processors from the previous generation. This CPU is a decent upgrade over the i3 10100F and can deliver a noticeable boost in gaming performance. While its productivity applications, it completely annihilates the 10100F.
This makes it an ideal option for RTX 3050. It comes with 4 cores and 8 threads with clock speeds of 3.30GHz and 4.3GHz which on the paper look lower than the i3 10100F but being manufactured on new process technology and better architecture, it gets the job done with a little less power consumption.
---
Intel Core i5 12400F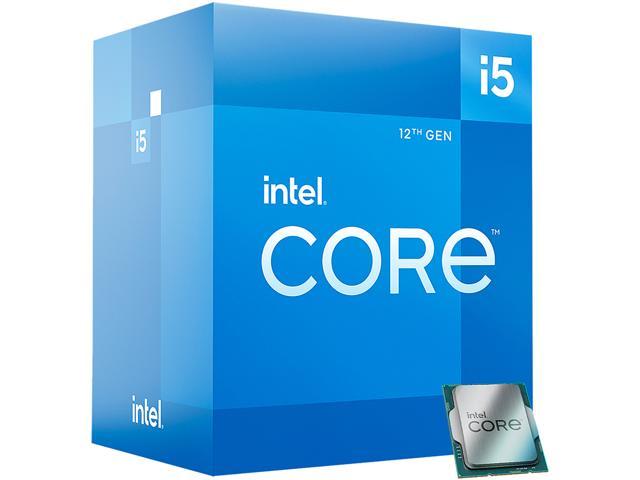 In the Alder Lake family, we have the Best Budget Gaming Processor considering all the options from AMD and Intel. The Core i5 12400F is priced at $180 and it delivers higher performance than the previous Core i5's while also competing with the latest Ryzen 5000 processors.
This will give you an upper hand as it will save a decent amount of cash in many ways. The first one is that it doesn't require any aftermarket CPU cooler as it comes with a Laminar RM1 CPU cooler which is fine for daily use and is quieter than the older Intel stock cooling solution.
The second one is that you won't need an overclockable chipset motherboard as it is a locked chip. You can just install it on an H610 motherboard or if you want more features, you can get the B660 and you will have the perfectly balanced gaming system that will deliver the highest possible gaming performance for the money.
---
Wrapping Up
In case you are wondering why I have not included any AMD Ryzen processor, then the reason is high prices. AMD has increased the prices of Ryzen processors and even if the prices go down again, I would not recommend even the Ryzen 5600X over the i5 12400F as it is almost impossible for 5600X to come under $200.
For graphics cards more powerful than the RTX 3050, I do recommend the Ryzen CPUs but thinking logically, it doesn't make sense to get an overkill CPU that performs just as the $100 cheaper CPU.