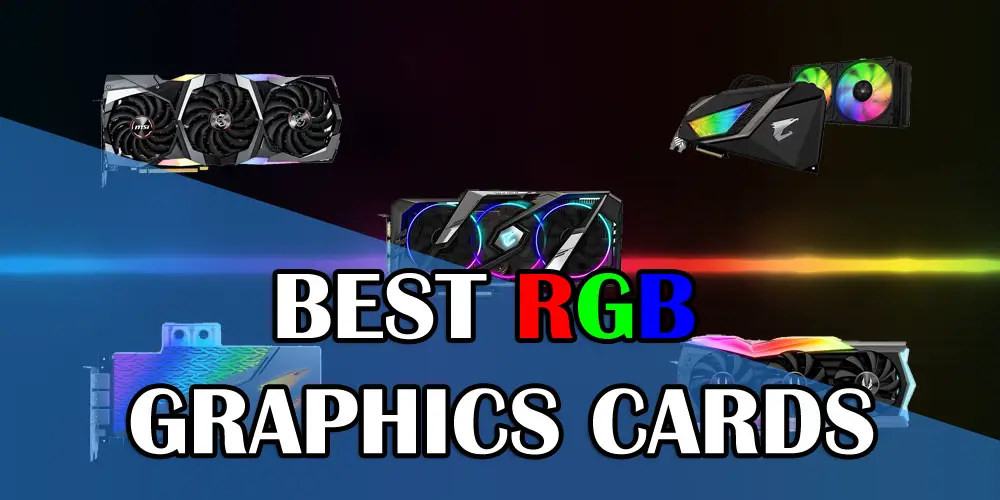 Introduction
Today, we see almost everything as RGB in the PC industry. Not even a single component except the processor is spared without it. You can build a fully RGB PC build today including the peripherals and that makes it even more exciting. One of the main PC parts, the Graphics card is highly encouraged to be exposed to the eyes of the seer.
It's the favourite component of every gamer and the more aesthetics it brings to the PC, the better the PC looks. Fortunately, from several manufacturers now you can get unique and good looking graphics cards and in this post, I am going to share a list of graphics cards that excel in that. These graphics cards not only bring beautiful design but also RGB lighting so that you can enjoy your colourful PC along with enjoying your game.
---
ASUS ROG STRIX GeForce RTX 2060 SUPER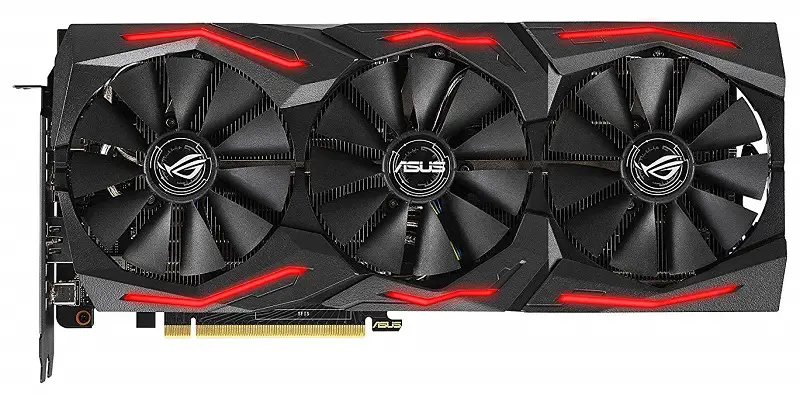 Starting off the list we have the RTX 2060 Super from Asus. Asus ROG Strix cards are the most overclocked graphics cards on the market. Right now it's very difficult for any other edition to beat it in performance. It's also one of the first to feature RGB lighting and unmatched aesthetics. Asus ROG Strix cards are generally costlier than the other editions but they are worth every dollar.
The ROG Strix 2060 Super is a perfect 1440p card which features 3 fan design having a full black shroud over the aluminium heatsink that has copper heat pipes for more heat dissipation. The shroud over it features 6x RGB lighting zones which produce gorgeous effects and can be controlled by Asus Aura Sync software. The backplate of the card has a ROG logo that features RGB lighting too.
You can switch between Static, Breathing, Strobing, Colour Cycle, Music effect and GPU temperature modes according to your taste. Specs-wise, it features a base clock of 1470MHz and OC Mode boost clock of 1860MHz which is currently the highest on RTX 2060 Super. Check out Full Specs Here.
---
GIGABYTE AORUS GeForce RTX 2070 Super 8G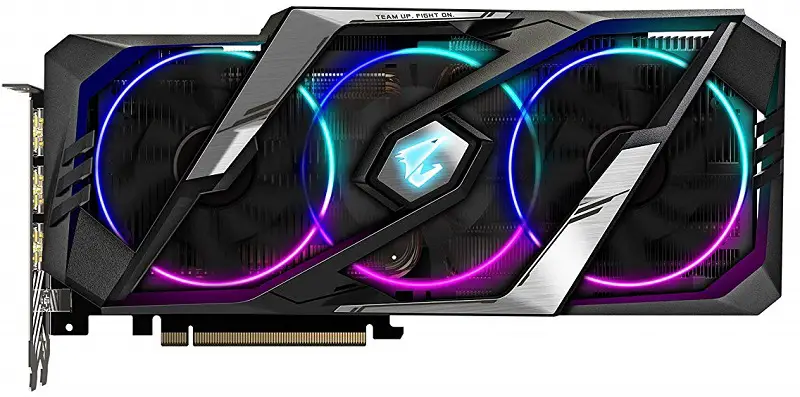 Perhaps the most gorgeous RGB edition card from any manufacturer you can get is the Aorus edition from Gigabyte. Gigabyte is very famous for producing budget triple fan graphics cards and they perform very well for their price but the Aorus edition means you get the best aesthetics and performance at the same time. This edition is not faster than the Asus ROG Strix one but it features better RGB lighting and better design.
The heavy aluminium heatsink uses several copper heat pipes for heat dissipation and the shroud is designed like an old-fashioned steam engine train. The card uses 3 fans and each of them dedicatedly uses ring RGB lights which isn't present in most of the RGB graphics cards. The middle fan has the Aorus logo on the top of the shroud which also lights up with various colours.
The side of the card which will be visible to the eyes if you mount your GPU horizontally like most of us do will expose the Aorus logo which will sync with the lights on the shroud and the fans. There are 12 different effects as presets you can choose from using the Gigabyte App Center. Specs-wise it features a core clock of 1905MHz whereas the reference version of RTX 2070 Super features 1770MHz. It has 8GB of GDDR6 memory with a bandwidth of 448GB/s. It will provide you with around 10-15% more performance than RTX 2060 Super. Check out Full Specs Here.
---
ZOTAC Gaming GeForce RTX 2080 AMP Extreme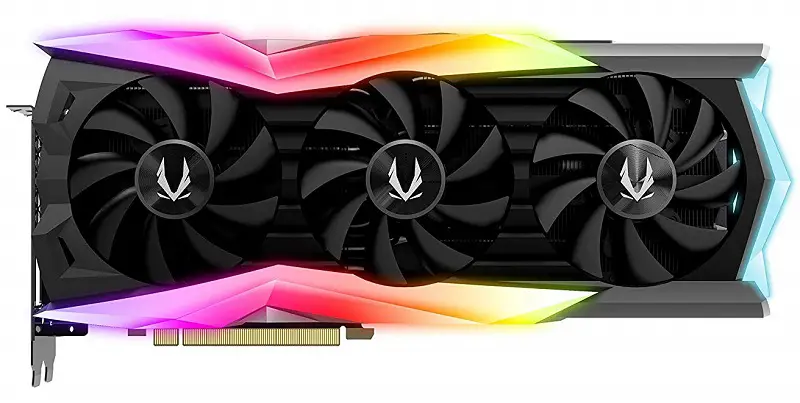 It's hard to find a good RGB GPU from Zotac nowadays, but there is still an edition for the RTX 2080 which excels our expectations in aesthetics. The AMP Extreme edition is a triple-fan card with a dense heatsink that is built for performance. Although, Zotac cards do not generally beat the high-end editions from other manufacturers but they are still very close.
The Zotac RTX 2080 AMP Extreme edition is a great 1440p and 4K card that will not only help you achieve 100+fps in most of the games but will also light up your rig from the inside. The shroud is black in colour which uses thick lighting zones. These use addressable RGB LEDs that can be controlled using the FireStorm Utility. There are a total of 4 lighting zones on it including the side where ZOTAC GAMING logo is visible. There are numerous effects to choose from such as Cycle, Rainbow, Marquee, Drip, Dance, Slite, Static, Flash, Breethe, Fade, Wink, Flash and Shine.
Specs-wise, it features 8GB of GDDR6 memory with a memory clock of 14.4Gbps and with a boost clock of 1905MHz on the core. It uses dual 8-pin power connectors as its TDP is 280 watts. So, be sure to use the recommended power supplies for it. Check out Full Specs Here.
---
MSI Gaming GeForce RTX 2080 Super Gaming X Trio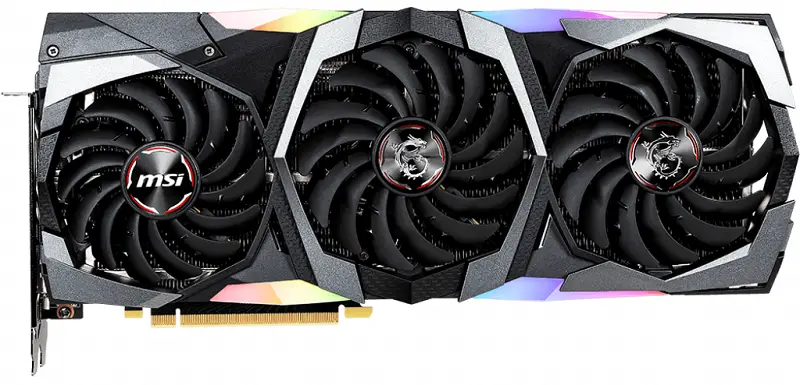 Just as we have special RGB editions from Asus, Zotac and Gigabyte, we too have the Gaming X Trio edition from MSI and it's the same 3 fan card with RGB LEDs on the shroud. One of the best feats of MSI heatsinks of GPUs as well as CPU coolers is that it uses very reliable aluminium fins and as a user of MSI Frozr L cooler and MSI GTX 1080 Ti, I have been never disappointed by their cooling.
The Gaming X Trio edition of RTX 2080 Super features 5 different lighting zones including the side one where the MSI and Dragon logo is visible. The lighting effects and colours can be changed through the MSI Dragon Center and you can choose from different effects such as Rainbow, Steady, Breathing, Flash, Double Flash, Patroling and Streaming.
Specs-wise, it features a little better specs than the original RTX 2080 with 15.5Gbps of memory speed, 3072 Cuda Cores, 8GB of GDDR6 memory and a boost clock of 1845MHz. Check out Full Specs Here.
---
AORUS RTX 2080 Ti Xtreme WATERFORCE WB 11G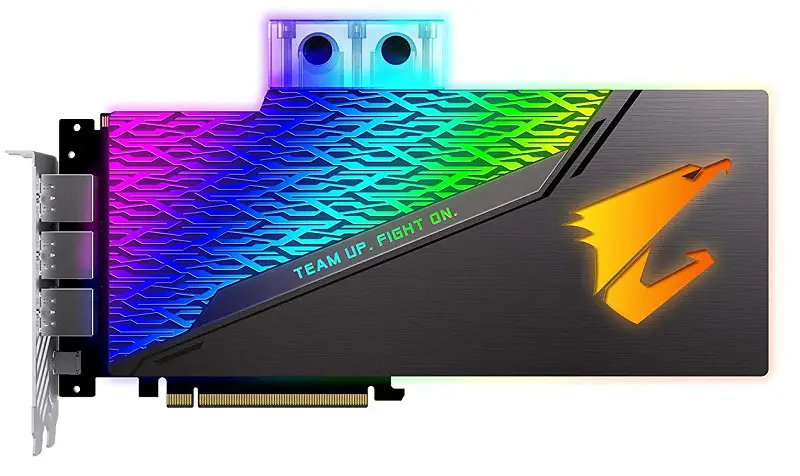 If you already know how to set up a custom water loop then you will be even more amazed because Gigabyte has brought the ultimate Aorus Waterforce edition for the RTX 2080 Ti which is currently the fastest GPU on the planet. As I said, the Aorus edition cards are on the next level of aesthetics and the water block of the Xtreme Waterforce edition uses so many zones for RGB lighting. It's literally RGB everywhere and there is no match for this card. Check out Full Specs Here.
This card is for those who don't have any limitations on budget and want to achieve the highest clock speeds with the best aesthetics. The custom water-cooled graphics card runs cooler and runs more consistently on a particular frequency for a long time. Gigabyte actually has two variants of RGB water-cooled RTX 2080 Ti where the other one is an AIO cooled GPU which doesn't need any custom procedure as it comes with a radiator but has somewhat inferior aesthetics. But that edition still looks sick for so many reasons. Both of these cards feature the same specs and you can buy whichever you like the most. I have listed the other version below:
AORUS RTX 2080 Ti Xtreme WATERFORCE 11G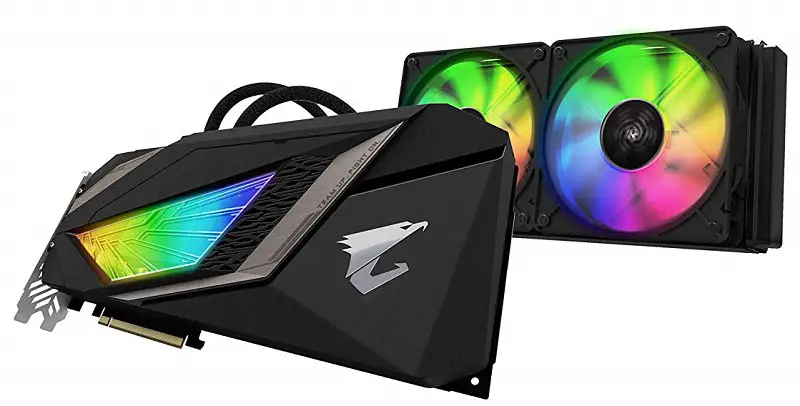 Conclusion
I believe that PC building today is not just about performance, it's also about looks and it's true because no one would like to show off an ugly and unorganized build to someone. If one can afford good looking PC parts, then he should because we don't build PCs every month. As the graphics card is the most important gaming component, more priority should be given to it. You should not only look at the performance but also at the design, cooling, warranty and the looks.  RGB definitely increases the charm and the above-mentioned graphics cards are although expensive, they are a good one-time investment.