As Raja Koduri leaves Intel after 5 years of working as the Chief Architect, the company is not looking to stop its plans for the next-gen GPUs.
While Alchemist graphics cards are going to be the mainstream offering from Intel this year, the next-gen is going to be crucial for the company's GPU portfolio.
As per Taiwan's Commercial Times, TSMC has won large production orders from Intel and they will be making Battlemage GPU dies for Intel. The report says that Battlemage GPUs will be using TSMC's 4nm process node and the production is expected to start in the first half of 2024.
Not only that but the chip manufacturing giant will also be responsible for producing 3nm process node dies for Intel Celestial GPUs that will launch in 2026.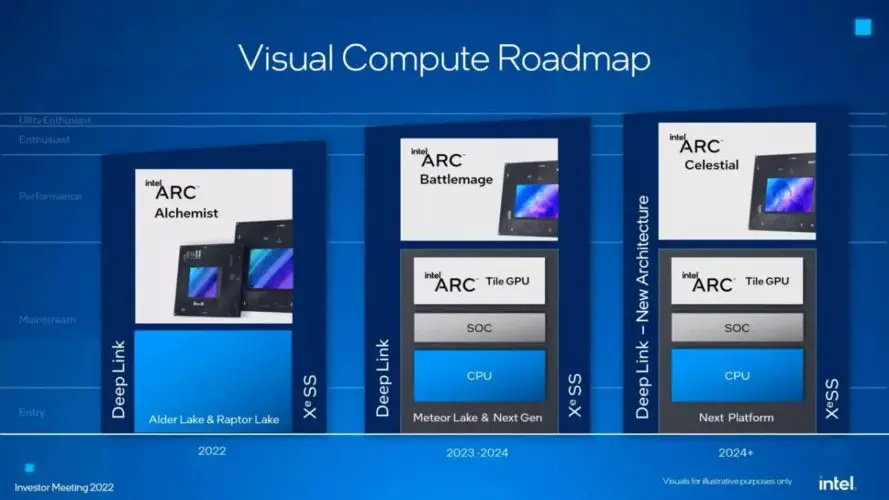 Considering that Intel also gave orders for Alchemist GPUs to TSMC, it looks like Intel is pretty much going as per its plan and we will be getting new Intel GPUs back to back every other year.
This means the GPU competition is about to go even more aggressive and it should provide gamers with more affordable GPU options that currently AMD and Nvidia are not able to bring forth for the gamers.