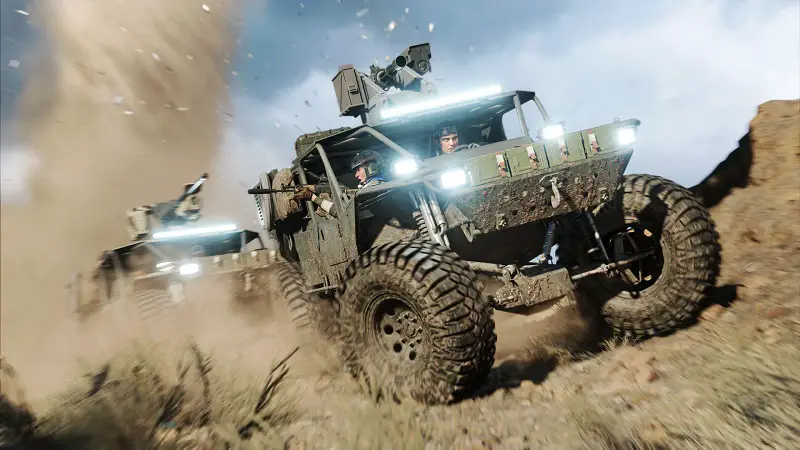 It has been a disaster for EA and DICE since the launch of Battlefield 2042. The game created too much hype since the last year and finally, when the game launched, players ended up getting frustrated, thanks to the buggy gameplay, no campaign mode, and a lot of missing features.
While the game ended up being crappy, it is still among the top 3 most selling video games on Steam and therefore, has over 60,000 mostly negative reviews which made it the worst installment in the Battlefield series. That said, the game when launched had over 100,000 concurrent players that reduced to 50,000 in just a week making it a less played game than the recently launched Farming Simulator 22.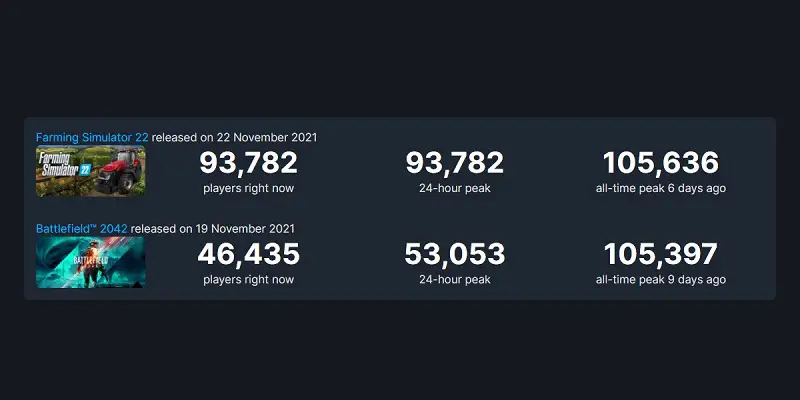 Not only that but the player base has dipped to an all-time low with just 27,000 concurrent players as of today and is still losing more and more players every day.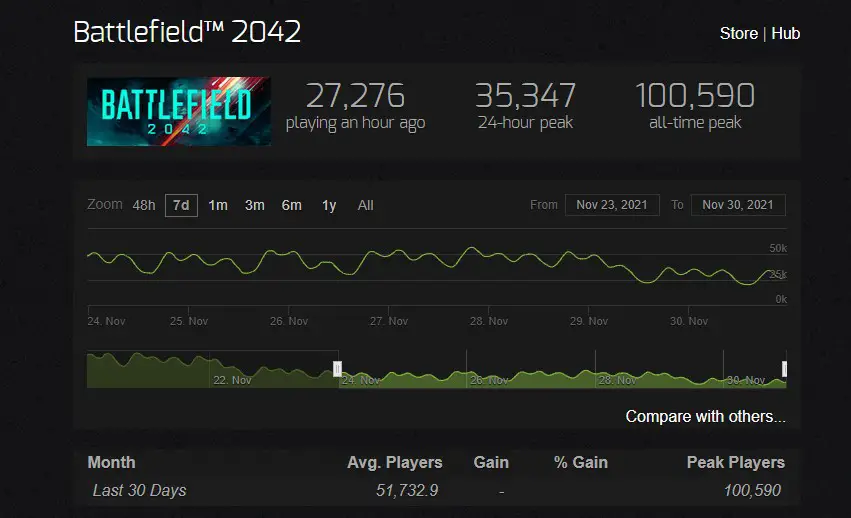 Although EA has made Crossplay possible for the players, the game seemingly isn't suiting a lot of console players. As a matter of fact, most FPS games feel perfect with a keyboard and mouse as the mouse is much more accurate in aiming than a controller stick. Unfortunately, EA didn't provide any support for Keyboard/Mouse on the consoles giving PC players an upper hand over the console players.
This led to a console player filing a petition. A user with the username "Shadow" created a website called Battlefield2042KBM.com and created a petition which has got over 10,000 signatures and still counting. According to the creator, "the move towards cross-platform in Battlefield 2042, we should have the choice of peripheral whether it be a controller or mouse and keyboard…"
Let's see if EA and DICE work to provide Keyboard/Mouse support on the consoles or the player base might end up reducing faster than it looks.