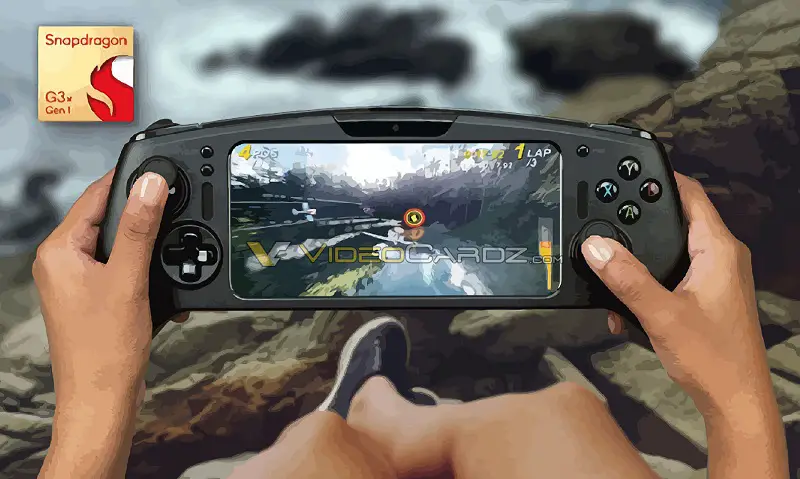 Handheld gaming devices such as the Nintendo Switch and Apple iPad Air are very popular due to being handy and capable of running great titles anytime anywhere. This inspired Razer to collaborate with Qualcomm to make its own handheld gaming device that will be very powerful as the specs suggest.
Videocardz received some slides about this new handheld device which it calls a Razer Handheld Developer Kit that uses a Qualcomm Snapdragon processor. It comes with a Snapdragon G3X processor and is aimed at software developers and manufacturers.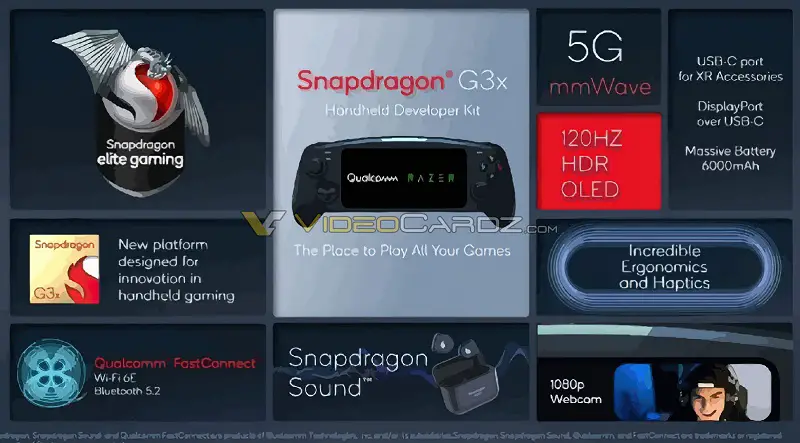 This device is capable of streaming according to the sources and comes with various kinds of support that a developer will need. It comes with 5G connectivity support along with Wifi 6E and Bluetooth 5.2. It will feature an OLED panel and a 120Hz refresh rate that will make the gaming experience very smooth. Videocardz says that it will also be capable of streaming games from services such as iCloud and Xbox Game Cloud.
The kit supposedly will also feature Snapdragon Sound and a 1080p webcam. Moreover, it is going to be having "incredible ergonomics and haptics".