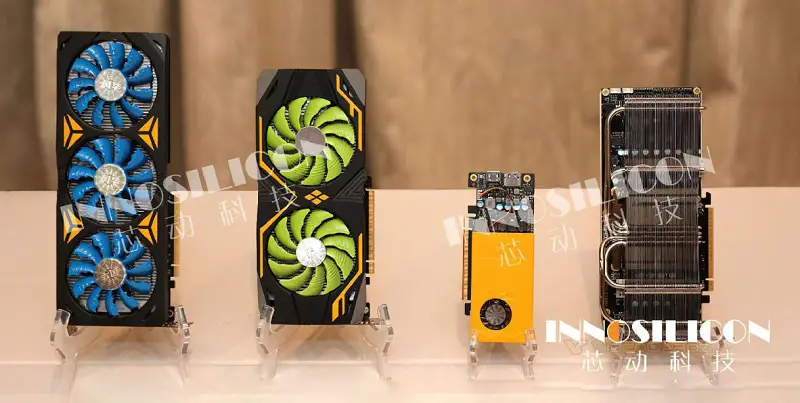 Innosilicon, a Chinese company showcased its new graphics cards at the Fantasy One GPU Product Press Conference. The company revealed four of its discrete graphics cards at the conference and shared details about them.
All these GPUs fall under the Fantasy One GPU family and feature a multi-chip design. According to the reports, the GPU with only one small fan is an entry-level budget graphics card and is categorized as Type A GPU. Type A GPUs will feature a single Fantasy One GPU but will still come with a multi-chip design. Type B GPUs will have dual Fantasy One GPUs.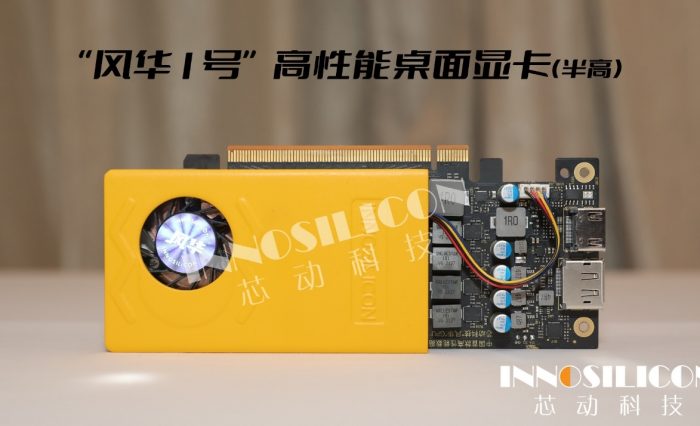 The other Type A model features dual fans and comes with 16GB of GDDR6X memory but with only 128-bit memory bus width which limits its bandwidth up to 304GB/s. According to the company, the graphics card is aimed towards consumer/workstation users and is able to bring up to 5 TFlops of single-precision compute power.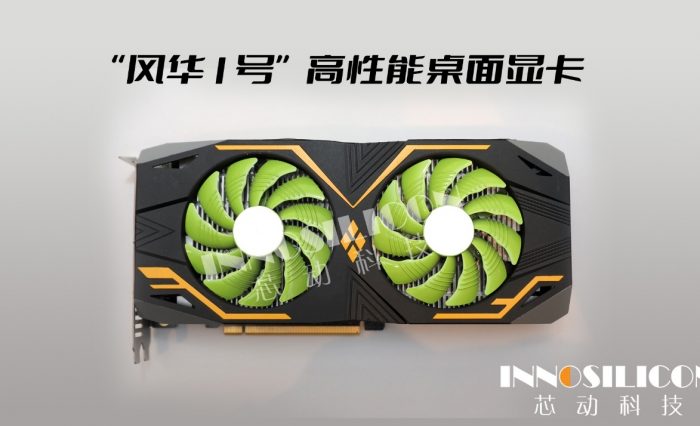 The fastest among them is the Type B GPU which features a triple fan design and a dual-GPU solution. It contains dual Fantasy One GPUs connected via Innolink and offers up to 10 TFlops of single-precision compute power. It is capable of streaming up to 32x 1080/60FPS streams or up to 64x 720/30FPS streams simultaneously. For intense memory applications, it is going to come with a whopping 32GB of GDDR6X memory but still on a 128-bit memory interface.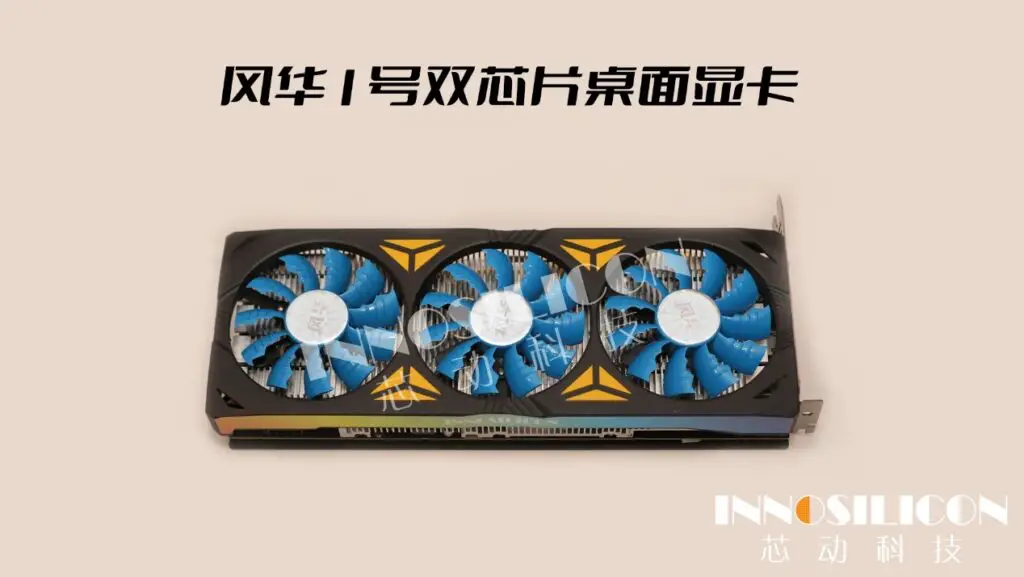 Thankfully, the company has enabled many IPs on these GPUs that include Vulkan, OpenCL, and DirectX as well. This could mean that these graphics cards may be supported on Microsoft Windows although there is no official confirmation from the company.