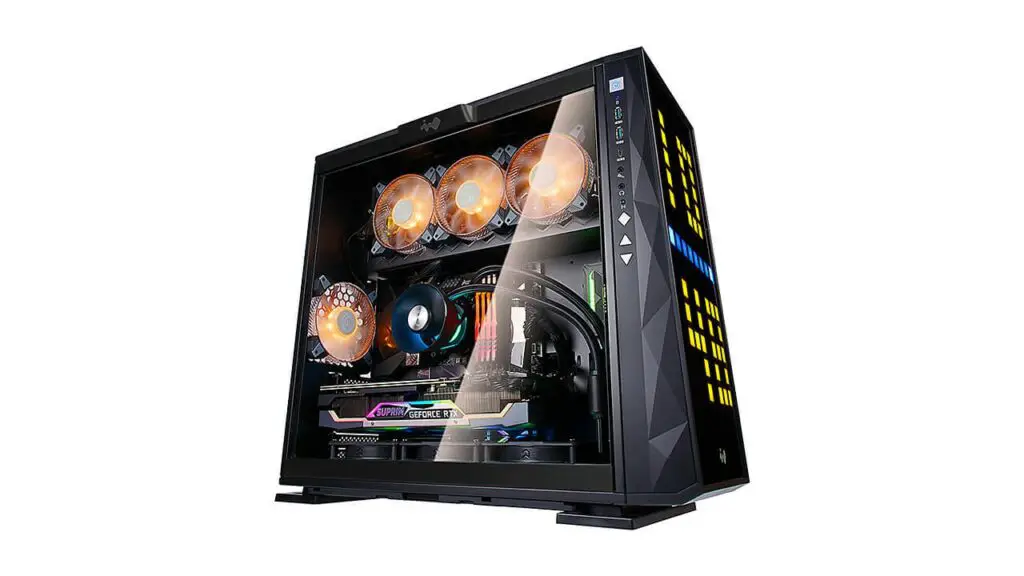 PC chassis manufacturers are taking things way off the chart right now. Right from the onslaught of RGB trend and going all the way up to bringing 2D games on the front panel.
Yes, you are heard it absolutely right. InWin 309 gaming edition brings you a PC chassis where you can literally play 2D games like MAGI JUMP, 309 RACING, and BLOX. Well, that might feel a bit odd to many out there. However, the case does offer some amazing features.
The case is capable to take care of your cooling needs. It can house a 360 mm radiator, standard ATX motherboard, and a CPU heatsink with a height of up to 160 mm. That being said, the case can also accommodate up to seven 120 mm fans.
The top panel and bottom panel can support 3 fans where a single fan can be used as an exhaust. In terms of storage, the InWin 309 can accommodate 2x HDDs or 2x 2.5″ SSDs. It can house a PSU of up to 200mm in length and a GPU of max 350mm in length.
The chassis also features a unique react-to-noise LED array, where it can host a virtual chicken or giraffe that reacts to noise being made near the sound receiver located on the top of the front panel. Furthermore, to play the 2D games, it comes equipped with a gamepad.
The animation can be controlled via GLOW X software where it allows you to do anything that you wish to showcase on the front panel.
However, as of now, we don't have any official pricing or release date regarding this PC chassis. But you can find the full details about it on this link.