About two months ago, we got the first slide showing that AMD is going to develop a brand new graphics architecture called Navi 3.5.
AMD's original plan is to launch it with the Ryzen 8000 CPUs in 2024 and even though AMD hasn't met the milestone of bringing Navi 3 architecture to desktop Ryzen 7000 CPUs, it has already started preparations for the 8000 series.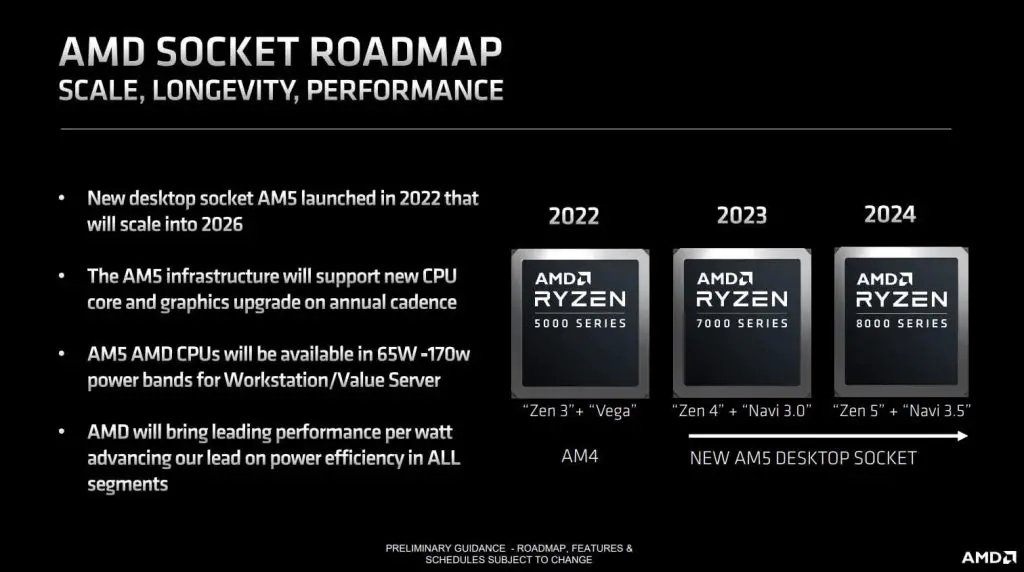 As reported by Phoronix, AMD is already working to establish support for Ryzen 8000 APUs on the Linux operating system. Phoronix is well-known for its timely reporting on the latest developments in the Linux operating systems and has been one of the best sources of showing the improvements in the latest hardware.

According to the website, AMD is registering Navi 3.5 as GFX 11.5 which was already hinted from a month-old leak where GFX 1150 and 1151 made appearances on open source codes. According to reports, these are the 12 and 16 core APUs from Strix Point and Strix Halo family.
Now with the latest addition of GFX 11.5 on the freedesktop source code, it is now evident that AMD is making modifications so that RDNA 3.5 which shares characteristics of both RDNA 3 and RDNA 4 architectures can now be fully supported on the Linux operating systems.
As Videocardz says, the implementation is already ahead of its schedule and is likely to be included with the Linux kernel version 6.7 which isn't that far from now. So, even though Ryzen 8000 APUs aren't going to be launched before the next year, it is expected that AMD might unveil them in early 2024.
So, despite the rumors that AMD is not going to launch high-end RDNA 4 GPUs, we still have something pretty interesting for budget gamers who would want to skip a discrete GPU and it's most likely that Ryzen 8000 APUs will be perfectly able to play most games at 1080p high to ultra settings.