Intel's i3 9100F did a great job for people who wanted to build a gaming PC for less money and is still an ideal performer but the i3 10100 was launched to replace it. It's no surprise that Intel was trying to catch and get hold of the market like it was doing a few years back but the launch of AMD Ryzen CPUs especially the 3rd gen series made Intel do some improvements.
It can be said that the i3 10100 is a direct competitor to the Ryzen 3100 and 3300X which AMD launched in May 2020. The reasons are two: The pricing and the specifications. Similar to the 3100 and 3300X, the i3 10100 features the same core and thread count and is the first Core i3 to have an increase in the core/thread count in years.
Intel Core i3 10100 Overview
The Core i3 10100 features 4 cores and 8 threads and has 6MB of cache. The base clock sits at 3.6GHz and 4.3GHz as the Turbo frequency. It is compatible with the LGA 1200 socket and features UHD Graphics 630 with 350MHz of clock speed.
As for the i3 10100F, it comes with identical specifications except for the integrated graphics. Core i3 10100 was officially priced at $122 which is almost the same price as that of Ryzen 3300X although currently, you may not find this chip.
However, if you have already bought it or are managing to get it for cheap, then consider getting one of the following graphics cards if you are going to game on it. The following list of graphics cards is made by taking into account the price, performance, and bottlenecking and should be the best options for i3 10100 in 2023.
Top GPUs for Core i3 10100 and 10100F
---
AMD Radeon RX 6400
CHECK AMAZON PRICE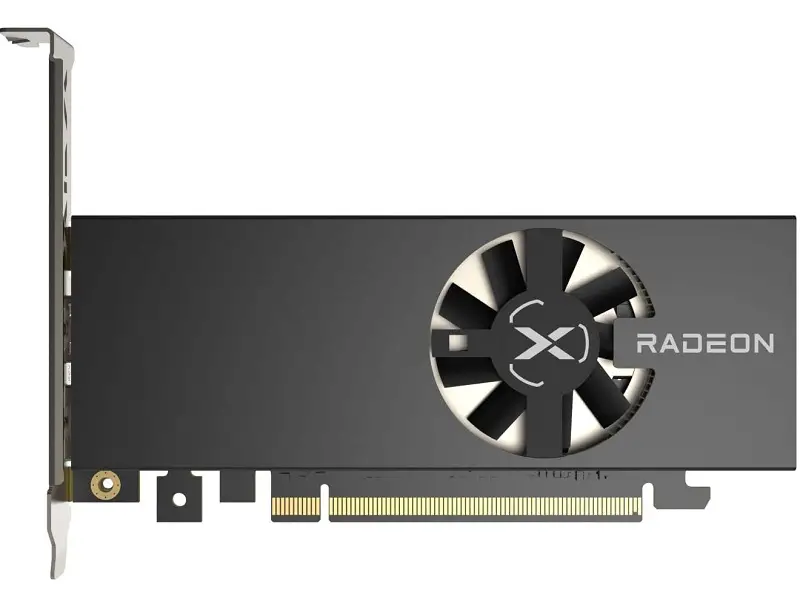 If you are a casual gamer and want something that can play most games on medium settings at 1080p, the RX 6400 will be your good friend. This is one of the best entry-level low-profile GPUs that doesn't require any external power connector and will be ideal for low-end gaming.
For the i3 10100, I don't recommend going below the RX 6400 because, at that point, you would be better off with an APU with integrated graphics. Here the RX 6400 will provide you with playable framerates and is mostly suited for playing non-intensive titles and esports games like CS, Valorant, Fortnite, and older AAA titles.
It comes with a good 4GB of GDDR6 memory for letting you play at good settings but make sure you don't turn on everything or max out every setting because this GPU can't be used for enthusiast gaming.
Nvidia Geforce GTX 1650
CHECK AMAZON PRICE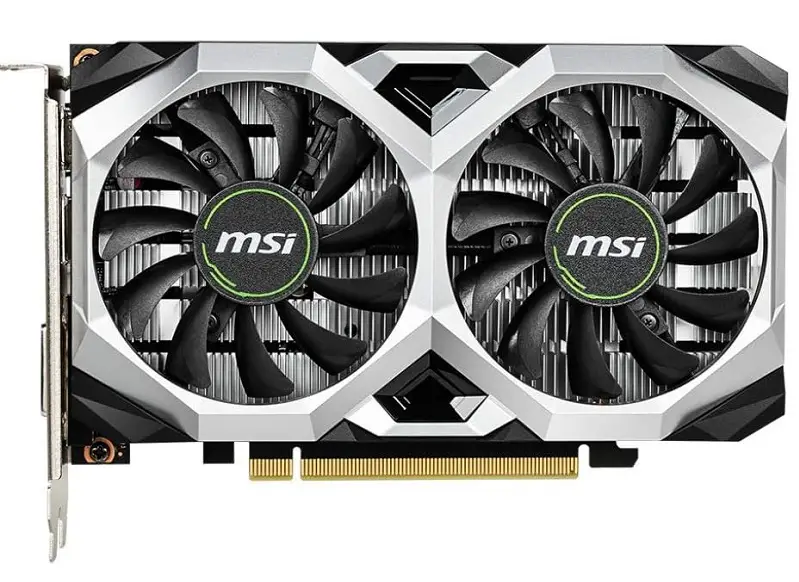 Next, we have a good competitor to the RX 6400 which is also one of the most popular graphics cards since 2020. The GTX 1650 doesn't have any PCI bandwidth limitations like the RX 6400 and costs almost the same as the RX 6400.
It comes with 4GB GDDR6 memory and delivers equivalent performance to the RX 6400 at 1080p resolution. Therefore, it is ideal for medium settings gaming and if you prefer Nvidia cards over AMD, then the GTX 1650 won't disappoint you.
AMD Radeon RX 6500 XT
CHECK AMAZON PRICE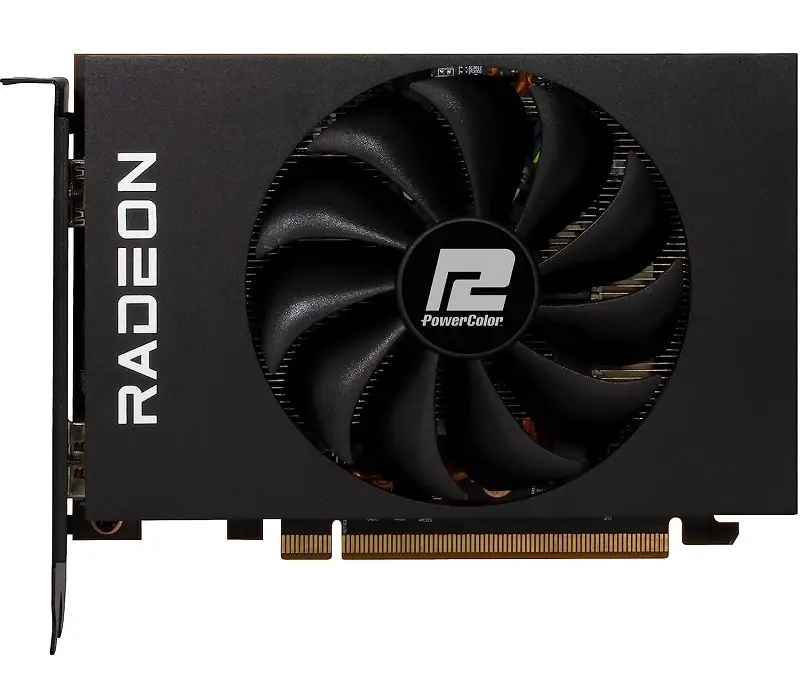 After getting a lot of criticism initially due to having limited PCI bandwidth, the RX 6500 XT made it to the best budget graphics cards list due to its pricing. The RX 6500 XT can be found for around $20 more than the current pricing of GTX 1650 but delivers exceptional performance for its price.
Expect a performance jump of somewhere between 20-30% over the GTX 1650 in most titles and that is enough to make it a worthy card for any budget gaming build. It comes with 4GB of VRAM and higher SPs than the 6400. This one is perfect for high settings in most titles but some modern games will require you to lower down the settings.
AMD Radeon RX 6600
[Editor's Choice]
CHECK AMAZON PRICE
Considering the capability of the Core i3 10100, the RX 6600 is one of the best choices for this chip. With the RX 6600, the i3 10100 will reach up to 90% of usage in some intensive titles but won't bottleneck it.
The RX 6600 is an excellent 1080p card that can play almost any game on ultra settings and possibly on high settings at 1440p. This card features 1792 SPs and 8GB of GDDR6 memory on a 128-bit bus.
This results in a significant boost over the RX 6500 XT and now you can enjoy 40-50% more performance or perhaps even higher depending on the game you are playing. The best part is that it is currently available for around $200 which is not that far from the current pricing of RX 6500 XT.
Nvidia Geforce RTX 3060
CHECK AMAZON PRICE
Lastly, if you want even more performance boosts and better Ray Tracing capabilities, then consider the RTX 3060 which is RX 6600's direct competitor.
The RTX 3060 is around 5% faster overall but is significantly faster in Ray Tracing making it an appealing choice for enthusiast gamers. This will not only play your games on ultra settings but will also allow you to turn on Ray Tracing Plus DLSS for achieving better visual quality without lowering the performance.
However, it comes with a hefty cost and you will have to pay around $60-$70 more than the RX 6600. Therefore, it is not the best option for the i3 10100.
Final Words
We see new GPUs getting released every year but there are still many users who own older CPUs like the i3 10100. Hence, I updated the list after 2 years to let you know which GPU you should consider.
If you still have any queries or want suggestions, then feel free to put your comment below.