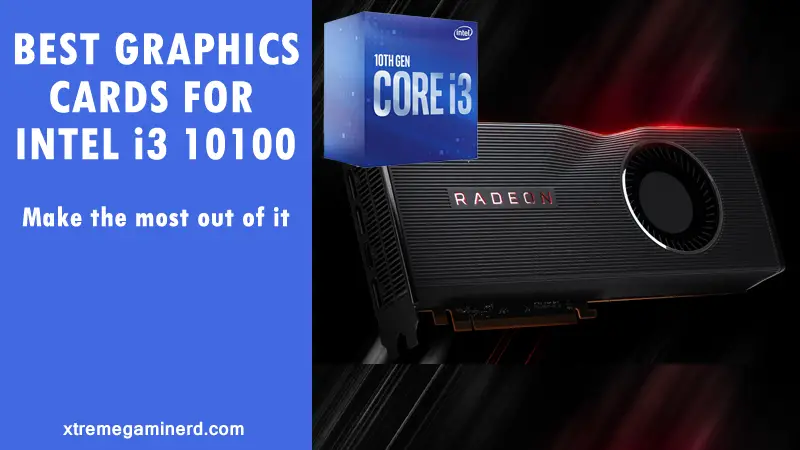 Intel's i3 9100F did a great job for people who wanted to build a gaming PC for less money and is still an ideal performer but the i3 10100 is launched to replace it. It's no surprise that Intel is trying to catch and get hold of the market like it was doing a few years back but the launch of AMD Ryzen CPUs especially the 3rd gen series made Intel to do some improvements.
It can be said that the i3 10100 is a direct competitor to the Ryzen 3100 and 3300X which AMD launched in May 2020. The reasons are two: The pricing and the specifications. Similar to the 3100 and 3300X, the i3 10100 features 4 cores and 8 threads and is quite surprising to see Intel increasing the core counts in just 3 years from 2 cores 4 threads to this(remember the i7 7700K?).
The CPU has 6MB of cache and clock speeds as 3.60/4.30GHz with 4.3GHz as its Turbo frequency. i3 10100 is priced at $122 which is almost the same price as that of Ryzen 3300X. If you have already bought it or are planning to buy it, then consider getting one of the following graphics cards if you are going to game on it. The following list of graphics cards is made by taking into account the price, performance, and bottlenecking and should be the best options for i3 10100 in 2020.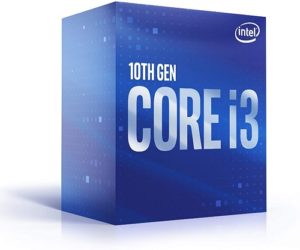 ---
Best Low Budget Card
Quick Specs :-
Architecture: Polaris
VRAM Size: 4GB GDDR5
Base Clock: 1196MHz, Boost Clock: 1286MHz
Stream Processors: 2048
TDP: 150W
Even after 4 years since its launch, RX 570 is still a beast for 1080p gaming. It although cannot max out every game at that resolution but with a few tweaks most of the games can be run at almost Ultra settings with 50-60 fps.
Currently, this card with 4GB VRAM can be bought under $130 and is an amazing alternative to the RX 560 which is around $10-$20 cheaper only which makes the RX 570 a perfect low budget GPU for combining with the i3 10100.
This card is based on the Polaris architecture, features 2048 stream processors, and a memory size that varies from 4GB to 8GB where 8GB is currently more expensive but doesn't affect the performance very much. With 150 watts of TDP, this card allows you to use even a lower wattage power supply and according to AMD, you should use a 450W of PSU at the minimum.
The only thing at which it falls behind the other graphics cards on this list is its memory type which is GDDR5 but that's totally ok for its price.
More for you:- Stress Test your graphics card
---
Best Affordable Option
Quick Specs :-
Architecture: Turing
VRAM Size: 4GB GDDR6
Boost Clock: 1800MHz(OC)
Cuda Cores: 1280
TDP: 100W
The original GTX 1650 used the GDDR5 memory but Nvidia revised this card in November 2019 with the latest GDDR6 memory making it faster for almost the same price. Now its memory speed sits at 12Gbps as compared to 8Gbps of the GDDR5 and it has been proven through various tests that making the memory faster alone increases the performance by up to 10% in most of the cases.
GTX 1650 Super features 4GB VRAM and is able to put the textures, anti-aliasing, foliage, and different advanced graphical settings to Ultra in most of the games. This is enough for 1080p resolution and will provide you with more than 60 fps on average when used with the i3 10100.
If you don't want to spend a lot of money, then this is the best option among all but if you want to take advantage of this CPU then you should check the next two graphics cards to use the remaining unused potential of i3 10100.
---
Best Match for Price
Quick Specs :-
Architecture: Turing
VRAM Size: 6GB GDDR6
Base Clock: 1530MHz, Boost Clock: 1830MHz(OC)
Cuda Cores: 1408
TDP: 125W
GTX 1660 Super has a similar case to the GTX 1650 Super with the original GTX 1660 having the slower GDDR5 memory type. While GTX 1650 Super is ideal for 1080p gaming, with 1660 Super, you will have no room for compromises in any setting at 1080p resolution.
GTX 1660 Super not only has more VRAM but has 2Gbps faster memory speed and more Cuda cores. GTX 1650 S has 1280 but the 1660 S has 1408. With 6GB of VRAM, you can bump up any setting to the max in any game and run the game constantly with 60+ fps(of course, there are some exceptions).
The great thing about this card is that along with being so powerful, it is actually more power-efficient than the RX 570 with its TDP sitting at only 125W, so, it will need a single 8 pin power connector from your PSU.
Related:- How to know if a graphics card is compatible
---
Best Overall
Quick Specs :-
Architecture: Navi
VRAM Size: 6GB GDDR6
Base Clock: 1560MHz, Boost Clock: 1620MHz
Stream Processors: 2304
TDP: 150W
If you want no compromise and want to maximize the potential of i3 10100, then consider skipping all the above graphics cards for the RX 5600XT. RX 5600XT also uses the latest GDDR6 memory type and you will get 6GB of VRAM that runs at 12 to 14Gbps of memory speed.
It has 2304 stream processors and operates at the same TDP as RX 570 operates at i.e., 150W. RX 5600 XT is the direct competitor to the GTX 1660 Ti because they both cost $280 but it not only beats the GTX 1660 Ti but also gives equivalent performance benchmarks to the RTX 2060 which is $30-40 more expensive.
It beats the GTX 1660 Super with around 20% more performance for $50. So, it's definitely the best choice overall, not only for 1080p but also for 1440p resolution.
---
Conclusion
While i3 10100 can handle graphics cards that are more powerful than the RX 5600 XT, it's better to get a more powerful CPU like i5 10400F or i5 10600K for GPUs like RX 5700 XT and RTX 2070 Super. Also keep in mind that even though i3 10100 is a good choice for only $122, the Ryzen 3300X provides more performance in games and CPU-oriented applications at the same price. So, choose according to your own situation as I give priority to the 3300X over the i3 10100.