Both AMD and Intel are about to launch new graphics cards. Well, even though these GPUs won't be coming soon, we know how much the current GPU market lacks when it comes to budget and mid-range graphics cards.
If we talk about AMD, then according to Mydrivers, AMD is planning to launch 5 more graphics cards that will include some mid-range to high-end options like the RX 7600/7700 and the 7800. As you can see that AMD has listed 7 different GPU boards on RRA where the 702 and 704 are already launched which we know as the 7900XTX and the XT respectively, so we have 4 more left that are likely going to be some mid-range GPUs and it is said that these are going to be priced better than Nvidia mid-range RTX 40 cards.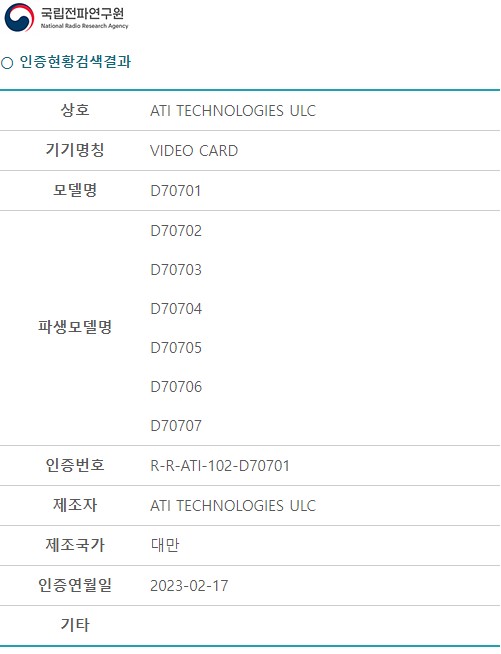 Here one more thing to note is that the 7th GPU which is the 701 looks like the flagship RX 7000 GPU. I don't know if AMD has any plans to release a GPU even faster than the 7900XTX but if there is one, then it should be the 701 which is most likely to be the 7950 XTX and the 703 should be the 7950 XT.
On the other hand, Intel has also confirmed their next-gen Battlemage GPUs that are going to succeed the ARC Alchemist graphics cards. Intel graphics spokesperson Tom Peterson talked about their upcoming ARC Battlemage lineup in a podcast with PCWorld where he said that their design teams on architecture and software are currently working on Battlemage GPUs and the progress is accelerating quickly. These GPUs will bring some cool technologies which Tom didn't want to disclose but he said that the new GPUs will address the architectural issues Alchemist GPUs are struggling with.
Moreover, Battlemage will have better scaling on DirectX 12 and even better Ray Tracing. While he didn't comment on the release dates for Battlemage, we know that it is going to launch the next year, most probably in the first quarter.