Graphics Cards, are a key component if you are a game. Most of us who are into PC games already know, how much a good GPU improves a game's performance. However, the use of GPUs nowadays is not limited to gaming only. It is also used for various other purposes such as Animation, Photoshop, Video Editing, researches and a lot more.
The GPU range can be categorized into three different categories and the most important one is the mid-range as there are quite a few numbers of models that are available in this category. The performance of these cards is quite similar to each other but there are indeed some differences. The mid-range GPU segment is the ideal option for 1080p gaming sessions.
If you are having a powerful GPU, that means you will be able to do most of the things. So if you are planning to upgrade your old GPU, you are having a ton of options. However, if you are having a tight budget and looking for a perfect well-balanced GPU in that budget, the mid-range graphics cards are indeed a good choice to loot at.
We will try to analyze three different mid-range graphics cards on this topic and try to analyze their strong point and as well as which is the best option among these three cards namely, AMD RTX 5600XT, Nvidia GTX 1660 Super and Nvidia GTX 1660Ti.
Specs
Below we have listed out some key points of the three cards that will help us out to understand these cards better before we are going in for deeper details.
| | | | |
| --- | --- | --- | --- |
| Graphics Cards | RX 5600 XT | GTX 1660 Super | GTX 1660 Ti |
| CUDA CORES/SP | 2304 | 1408 | 1536 |
| MEMORY | 6GB GDDR6 | 6GB GDDR6 | 6GB GDDR6 |
| CLOCK SPEED | 1375/1560Mhz | 1530/1785MHz | 1500/1770MHz |
| MEMORY BANDWIDTH | 288GB/s | 336GB/s | 288GB/s |
| Memory Speed | 12Gbps | 12Gbps | 14Gbps |
| TDP | 150W | 125W | 120W |
Nvidia Geforce GTX 1660 Super
The Nvidia GTX Super 1660 was released a few months later after the launch of GTX 1660 and GTX 1660Ti. The GTX 1660 Super falls between the 1660 and 1660 Ti as it comes with higher CUDA cores than GTX 1660 but fewer CUDA cores than GTX 1660Ti.
The GTX 1660 Super is around 10% faster than the GTX 1660 but 5% slower than the GTX 1660Ti. However, the GTX 1660Ti cost more than the GTX 1660 Super. Thus the GTX 1660 Super is a better value for money.
Specification wise the GTX 1660 Super features 1408 Cuda Cores, 6GB of GDDR6 memory with 14Gbps of memory speed, and up to 1785MHz of boost clock on the reference edition. To know which cards are the best, please refer to this topic.
Nvidia Geforce GTX 1660Ti
Nvidia released the GTX 1660Ti back in the month of February 2019. The GTX 1660 Ti is a nice upgrade over its previous-gen 1060 series and comes with the latest Turing architecture without the inclusion of ray tracing. They are available from a starting price of $280.
Various models of the GTX 1660Ti are currently available in the market that comes with some nice cooling options or aesthetics. It is definitely a good choice for those who are looking forward to 1080p gaming sessions at ultra settings.
The Nvidia GTX 1660Ti is undoubtedly the fastest card in the entire 1660 series that makes it a perfect choice for those who are looking for a good mid-range graphics card. It can play most AAA games available in the market in 1080p resolution with ultra settings. To know the best GTX 1660Ti cards, refer to this topic.
AMD Radeon RX 5600 XT
Launched in January 2020, the AMD RX 5600 XT is undoubtedly the best mid-range card currently available in the market. It sits perfectly between the RX 5500 series aimed at 1080p 60FPS gaming and the RX 5700 series that is aimed at 1440p gaming scenarios. The RX 5600 XT is meant to throw a challenge to the Nvidia 1660 series graphics cards out there in the market.
Specification wise the RX 5600 XT offers, 36 Compute Units that are backed by 2,304 stream processors (SPs) and 6 GB of GDDR6 memory. It is coming with a game frequency of 1375Mhz and offers a boost frequency of 1560Mhz.
The RX 5600 XT is faster as well as more power-efficient than the previous generation RX 590 GPUs. During the launch event, AMD showcased some performance charts where it compared the RX 5600 XT with its arch-rival Nvidia's GTX 1060 and the currently popular mid-range 1660 GPU series where the RX 5600 XT can deliver 50% performance over the GTX 1060, 10-15% gain over the GTX 1660Ti and roughly 20% gain on performance over the GTX 1660 Super.
The RX 5600 XT comes bundled with all the necessary AMD Software suite and is available for a starting price of $280 that makes it ahead of its rivals. Check out the difference between RX 5600 XT and GTX 1660 Ti by the following video-
Conclusion
Nvidia GTX 1660 series cards were the best option for 1080p gaming until AMD released the RX 5600 XT. The RX 5600 XT is currently the best one for the 1080p gaming session and since the pricing plays a good factor, AMD might have a slight advantage. But again it is well known to everyone that AMDs drivers are always buggy and that might bother some of the users.

So if we consider all the possible aspects, the RX 5600 XT can be considered as the best value for money option at this point in time than the GTX 1660 Super or the GTX 1660 Ti.

[box]

Nvidia RTX 1660 Super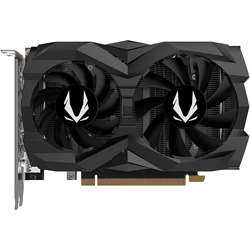 Nvidia Geforce RTX 1660Ti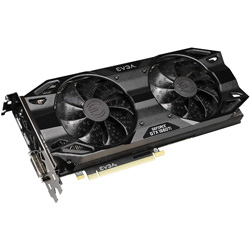 AMD Radeon RX 5600 XT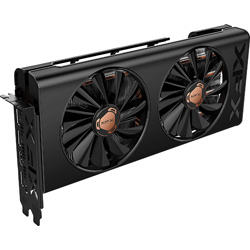 [/box]