With the growth of technology, there is a rise in the popularity of rhythm games. It has become a global phenomenon and is not just limited to gamers.
Even non-gamers are getting hooked on these games thanks to their addictive nature. Rhythm games are the ultimate party game, and anyone can play them. Whether you're playing at home or on the go, it's a game that will keep you entertained for hours on end. But not all rhythm games are created equal.
Here is a list of the ten best rhythm games for pc; after reading about every game, you will choose the best that will suit you.
Beat Saber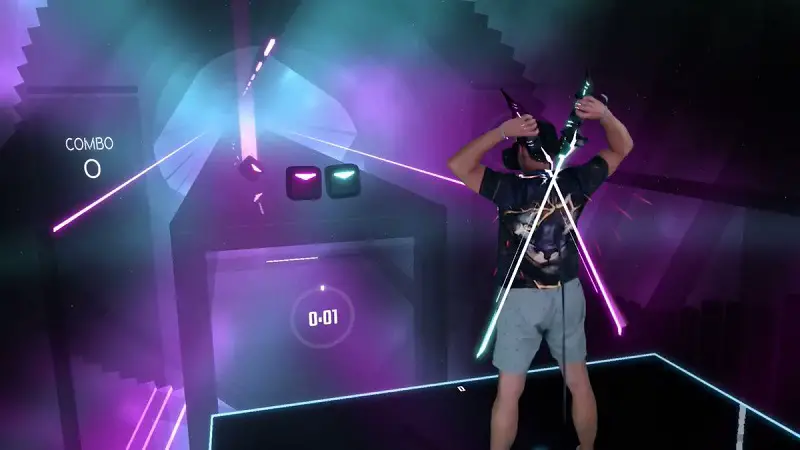 Beat Saber is one of the best rhythm games for PC, and it's a game that will test your speed and coordination. The concept is simple: you cut all incoming metal slices into different colored blocks while at the same time ensuring they do not hit red boxes.
Players can make specific cuts, but this might sometimes lead to mistakes, which usually fail. The game's graphics are fantastic, however, and do make you feel immersed in reality. It is a visually stunning game to see and play because everything seems so natural. Sound effects are also displayed perfectly, keeping the player focused on everything that happens.
Audiosurf 2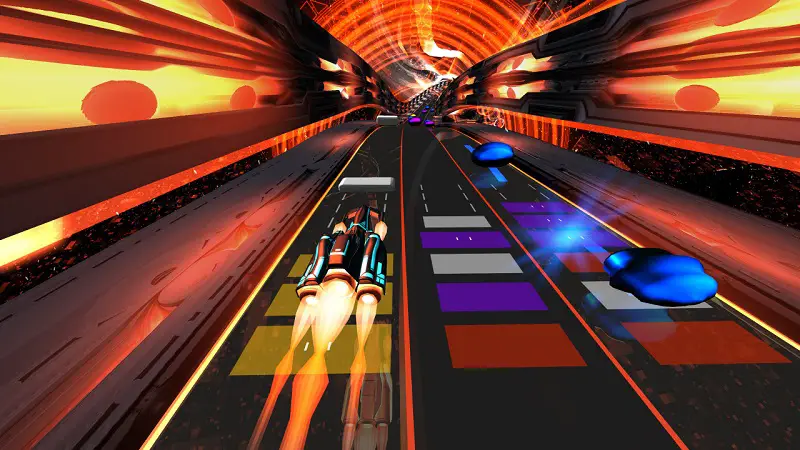 Audiosurf 2 is hands down one of the best rhythm games you can play on PC. It boasts gorgeous graphics and fantastic gameplay with awesome soundtracks that keep you hooked for hours on end. As a sequel to Audiosurf, it retains all its features but has evolved into something way more interesting than before. A great soundtrack combined with beautiful music will leave your ears ringing all day long.
Audiosurf 2 proved to be an addictive game that will leave you with no choice but to keep playing from the very first day. Graphics in Audiosurf 2 are top-notch, and the game is straightforward on multiple platforms.
Beat Hazard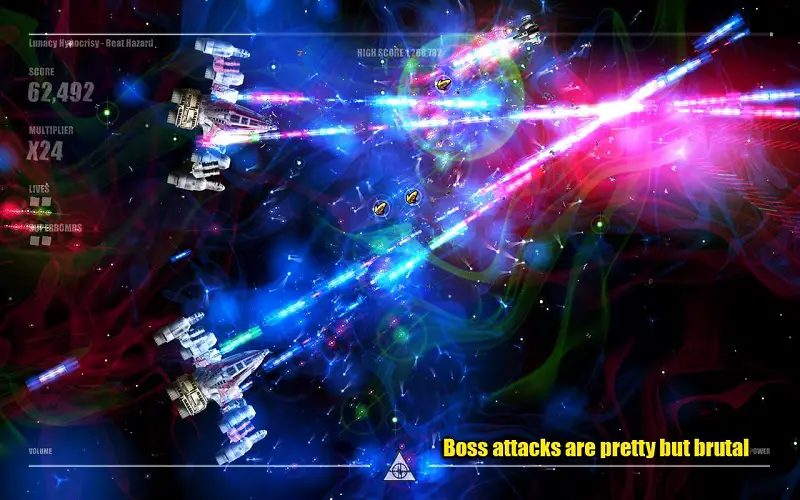 Beathazard is a unique shooter/rhythm-based experience and makes for one of the most exciting games on PC today; it offers incredible futuristic graphics along with stunning soundtracks that are sure to mesmerize gamers. This awesome music has been composed by various famous electronic artists like Sk rillex. The graphics in Beat Hazard are very well optimized, and you cannot forget about the gameplay part of this game.
Lumines: Remastered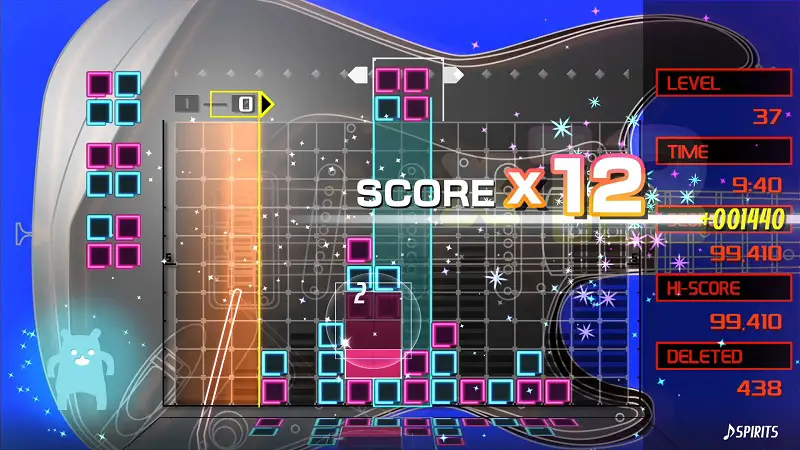 Lumines was already in place as it was a PSP game but was remastered in 2018. It was during this time that it was introduced to PC. The colored blocks that come in various shapes will be removed for the players if they exceed a timeline that passes over them. If you are a lover of puzzles, this feels like the game for you. You will get caught up if you are slow as the blocks will begin to quickly pile up.
Rhythm Doctor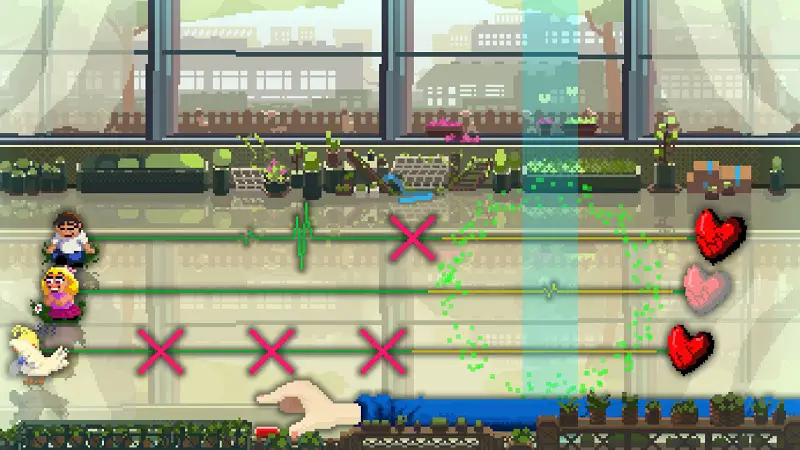 Rhythm Doctor is an excellent space-themed puzzle game with fantastic music. It had a friendly interface, and great and beautiful graphics throughout the game itself, which made you want to stay there for hours playing it until the next meal comes knocking at your back door.
Gameplay mechanics are just as satisfying as any other rhythm-based game on the market. The graphics are just perfect, and you should check them out. The soundtrack is very well-designed and efficiently will work its magic.
BPM: Bullets per Minute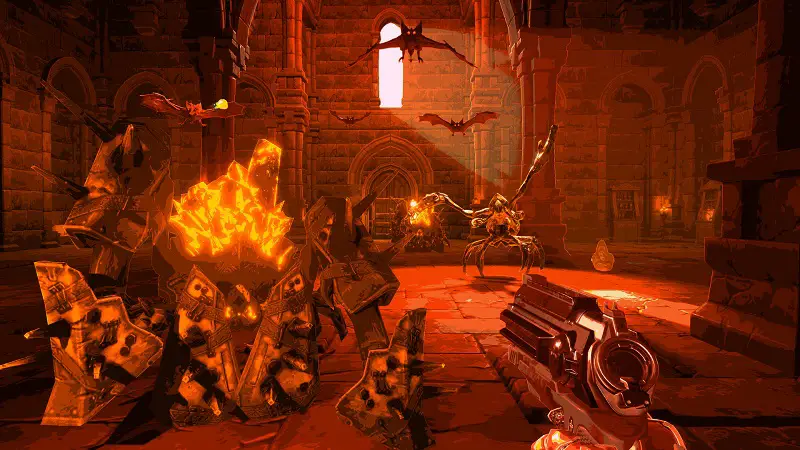 BPM: Bullets per Minute deals with a whole lot more than just making you tap your head merely like in almost all other rhythm-based games! In BBM, you can play various characters that each serve unique purposes worldwide at war by flying planes and fighting alongside them against an entire army of terrorists.
Graphics in BBM are top-notch, and the game is very well-loved by renowned gamers everywhere. Sound effects round out the title as it provides you with complete sound synchronization.
Thumper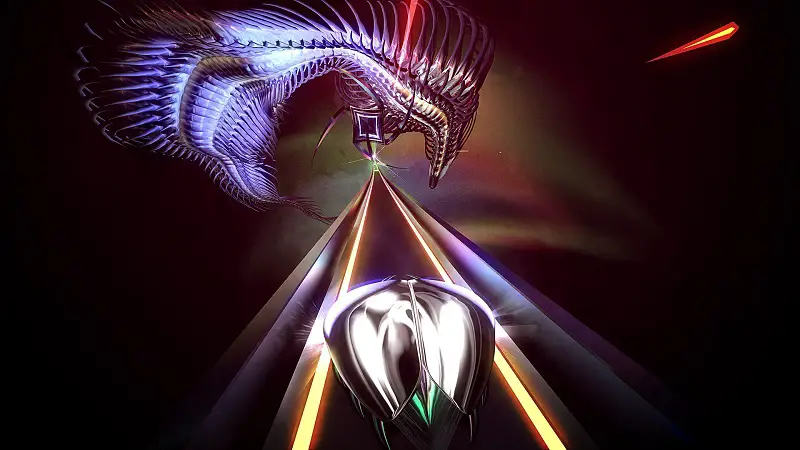 Thumper is a game released by Drool LLC. In this title, you control your creature as it goes through various levels and surroundings, making the gameplay very different from other music games. It is known for being extremely scary to those who are playing Thumper at night!
Graphics in Thumper are designed with dual analog sticks that can help you do everything better while holding the controller properly while gripping your nerves too tightly will make anything harder to do. Sound effects in this game are significant, too, and you will feel like you are as accurate as a bloody metal monster!
Frets on Fire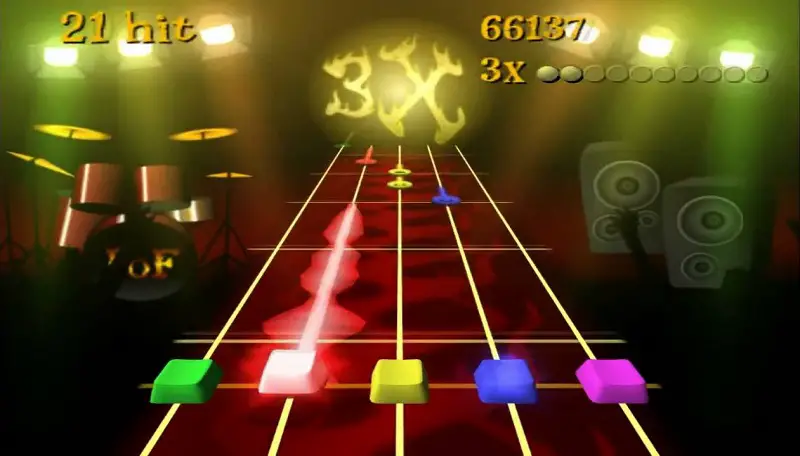 Despite being more than a decade old Frets on Fire is a unique, arcade-style game that allows you to learn scales or create your music right from the game's GUI. The game features six different frets and includes a traditional guitar fretboard. Different colors represent the notes on it.
The graphics range from very colorful, cartoonish designs to more realistic-looking ones that feature what look like wind turbines, donuts, milkshakes, and water jets. Additionally, the game also includes a song creator. The song creator allows you to select from a range of different instruments and even adjust the length of the piece you are creating.
Rez Infinite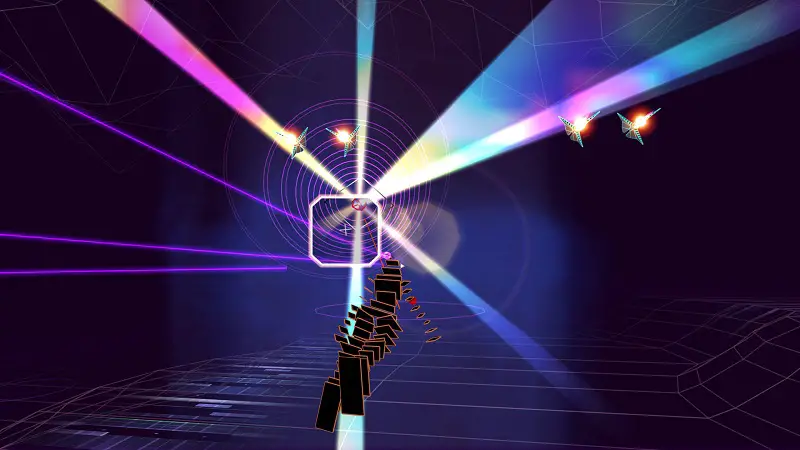 Rez Infinite was released on PC in 2017 and since then has accumulated a lot of positive reviews due to its "Mind-Melting" visuals that distinguish it from every other Rhythm game. The game has fantastic beats along with the option to play with a VR headset to get you fully immersed in the game. Its visuals are something that you might not have seen in any other game till now and make it timeless.
Fuser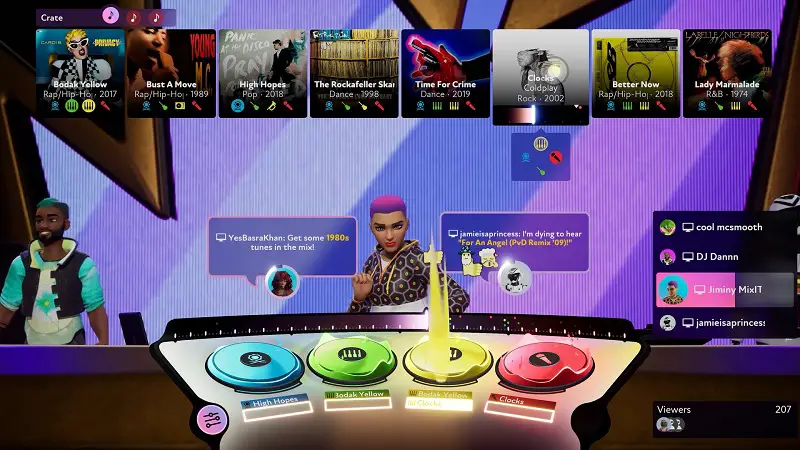 You will come across very familiar melodies floating in this game. It's easy to handle the steps in this game because the soundtracks are aligned in their correct keys. What is left for you is to see what moment works best for you to drop into the chorus of a rhythm you resonate with. No plastics are involved in this game. You work on everything virtually.
This is different from most games mentioned initially. The game allows you wow your fans by playing different rhythms. You can come up with up to four components of different music in this game.
Crypt of the Necrodancer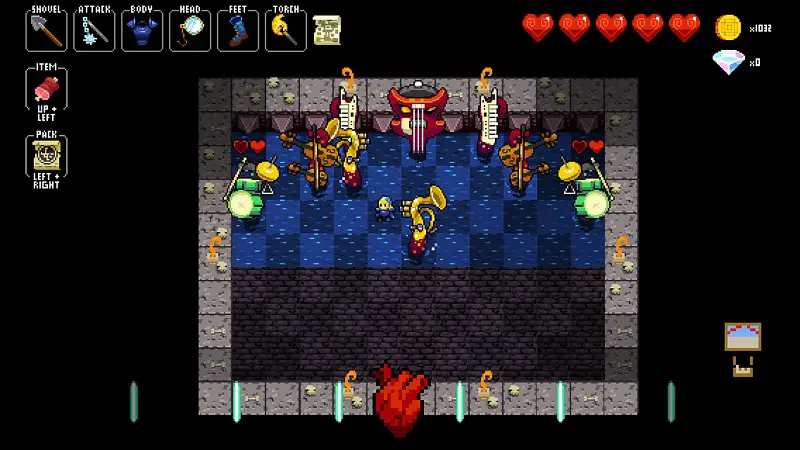 Without the sound music, this would be a boring game. Every action in it will at least need a rhythm. Different enemies should at least follow different beats. While it may take time for you to understand, you can play this game while you make some moves. This is of course if you don't mind the feel of sweat. This is a game filled with
predictability and randomness making it easy to defeat the enemies.