Last year when Ubisoft announced a new pirate game called Skull and Bones, everyone was excited because they were expecting something that could compete with the best pirate game of all time: Assassin's Creed: Black flag.
However, this popular upcoming pirate game from Ubisoft is already looking bad as per the new information.
A Reddit user with the username Less_tennis shares his experience with Skull and Bones where he got the invitation for a 6-hour beta gameplay.
Not everything needs to be explained because his last sentences sum up pretty much everything.
He says that in 6 hours, he didn't even have a "single moment" where he found the "game to be fun", and it is an extremely grindy version of Black Flag with fetch quests and microtransactions.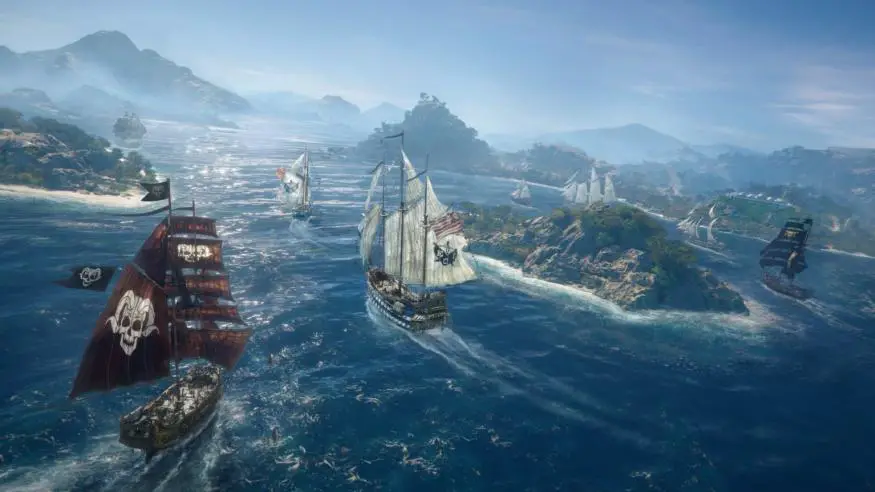 One of the worst things about this game is that it is unlikely that players will unlikely be able to have any sort of combat on land and you won't be even able to see your character on the ship.
Almost everything the fans were afraid of is coming true as instead of playing a pirate, the game is more focused on developing your pirate ships.
This was already speculated by a lot of people when Ubisoft released the gameplay trailer last year because unlike the Assassin's creed Black Flag, you are not going to have one-to-one combat with your swords and all you are going to get is a game that focuses on battles between pirate ships.
This is why the gameplay was heavily criticized and the video was heavily disliked as well.
Source: Reddit