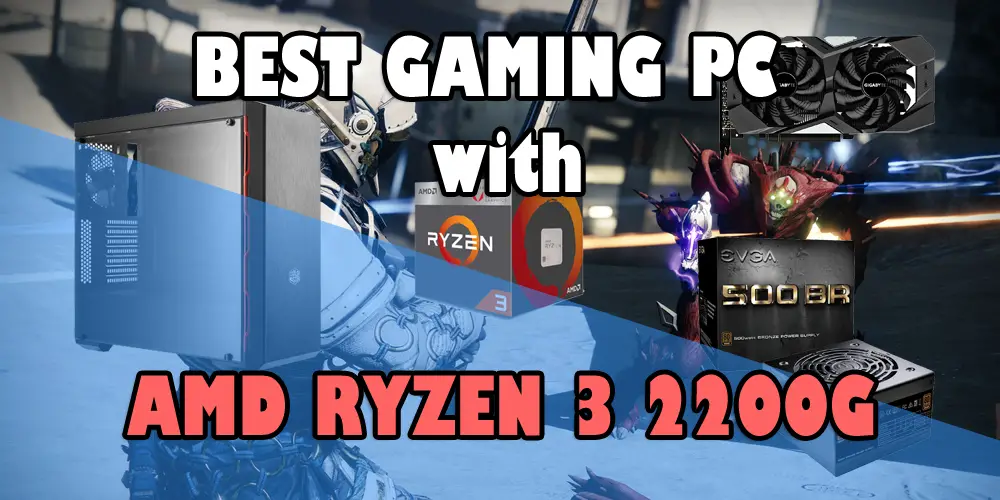 Introduction & Overview
AMD's Ryzen 3 2200G is still rocking in the budget gaming category. Even though the Ryzen 3 3200G is out, the 2200G still provides more value for money. After the release of 3200G, AMD reduced the price of 2200G from $100 to $80 and the performance difference between the 2200G and 3200G is still marginal and is hardly noticeable. This makes 2200G a good choice for any budget Gaming PC build.
Currently, there are two options you can choose from. Either game on the APU itself or buy a graphics card to get more performance. Ryzen 3 2200G can provide you playable framerates at 720p as well as 768p resolutions. It's difficult to play with it at 1080p but if you buy a dedicated GPU, then it is very possible to play at high-ultra settings at 1080p.
Ryzen 3 2200G has Vega 3 GPU which is currently the best-integrated GPU you can buy for $80. Its GPU is clocked at 1100MHz and the CPU core clock ranges from 3.5-3.7GHz. Each of these can be overclocked using Ryzen Master software and you will receive a good boost in Gaming. But the important thing is to build a PC that can balance its performance and maximize its potential. While you can get anything like a A320 motherboard with 4GB RAM and a GPU like RX 560, and still get good performance, but you won't be able to get the max out of this APU.
For this purpose, I have listed the best components for Ryzen 3 2200G that will let you build a powerful system that will be worth every penny. It will maximize the potential of this chip and will allow you to increase the performance by overclocking much easier than going with other components. I took everything into consideration before listing out the parts like, price, value, upgradability, performance, bottlenecking, aesthetics etc. so that you don't have to spend several days to get the best PC build. Just buy the parts listed below and you will be good to go.
In case you still get stuck anywhere, don't hesitate to discuss in the comments section.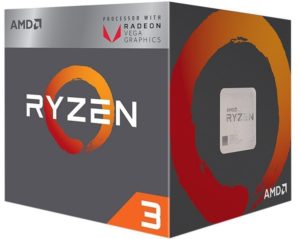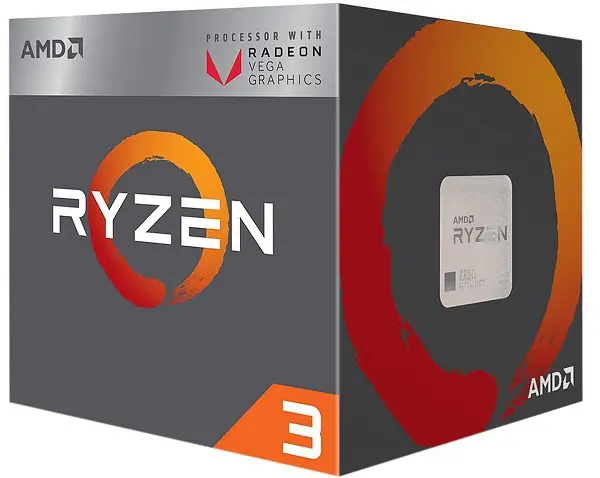 ---
Motherboard
ASRock B450M PRO4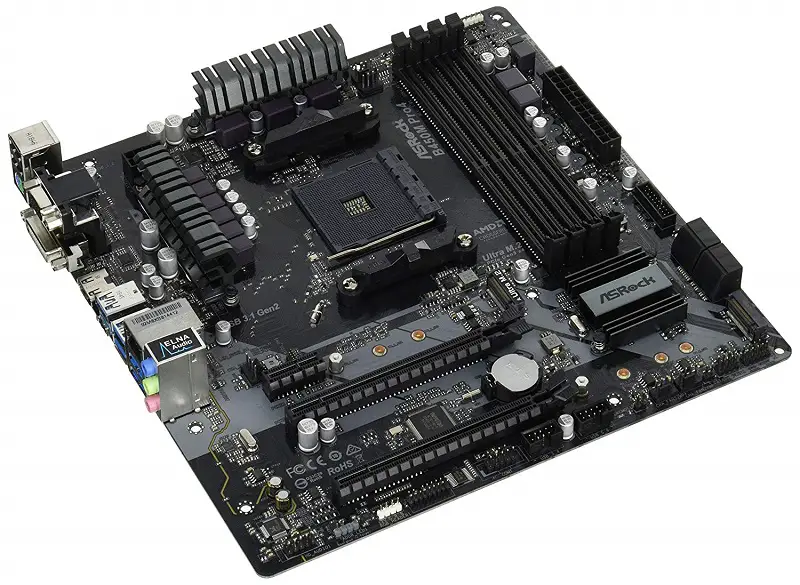 ASRock B450M Pro4 is the top motherboard for under $80 and I have been recommending it in many posts I have written. For building a budget Gaming PC, nothing beats this. This board has unmatched performance and features a powerful 6+3 power phase VRM with doubler and has good heatsinks over them. A lot of B450 board don't feature heatsinks on the VRM at this price, so the PRO4 simply stands out in them.
This board has 4x DIMM slots that can support up to 64GB of DDR4 RAM clocked up to 3200MHz which is more than enough for good performance and has 2x PCI-ex 16 slots for graphics cards which unfortunately don't support any SLI or CrossfireX because B450 chipset is not made for that. There are 2x M.2 slots on the board which is generally found on mid or high-end motherboards otherwise a lot of budget boards feature just a single of them. This will allow you to use blazing fast NVME SSDs that will increase your OS and Games booting up speed.
RAM
Crucial Ballistix Sport LT 2666 8GB

8GB RAM is what you need for total elimination of bottlenecking. For budget gaming, up to 1080p resolution, 8GB is enough. I chose the Ballistix Sport modules for this task that are clocked at 2666MHz and will make sure that you don't run out of memory in Gaming as well as in Browsing on Chrome. This will also ensure that you are able to multitask properly. Going above is optional and you won't see that much increase in performance, so, 8GB is quite enough for now.
Graphics Card(OPTIONAL)
GIGABYTE GTX 1650 Windforce OC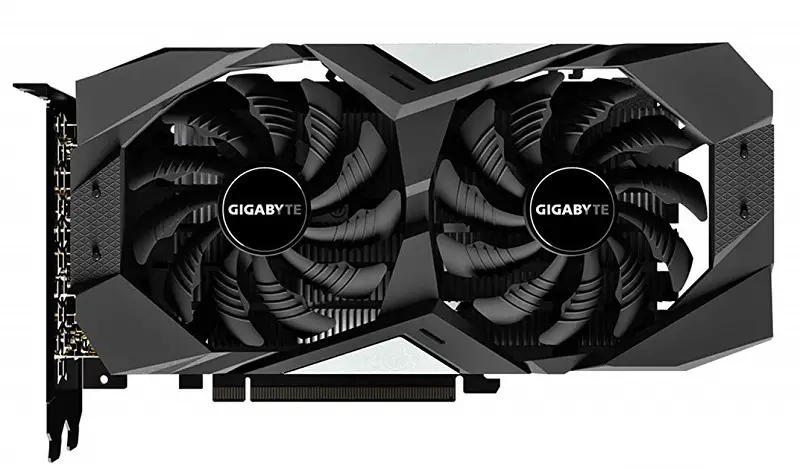 Even though AMD Ryzen 3 2200G is an APU that contains both the GPU and CPU but it can't play games at 1080p on high settings. In case, when you have $150 extra to spend on, then spend it on getting a GPU. The best match I can recommend for this APU is Nvidia's newest Turing based card GTX 1650 which is the successor of GTX 1050 but is a lot faster than it. It is around 20% faster than the GTX 1050 Ti and competes with GTX 1060 that used to cost around $250.
This GPU has 4GB of VRAM which is enough for maxing out a lot of details at 1080p like anti-aliasing, foliage, textures and more. You won't be able to play every game on ultra settings with 60+fps but if you manage the settings that come something between high to ultra, then it will be easily possible. A lot of games will easily run on ultra settings and eSports games will, in particular, can be maxed out with much more than 60 fps. A great choice for Ryzen 3 2200G indeed.
Storage
Silicon Power 512GB SSD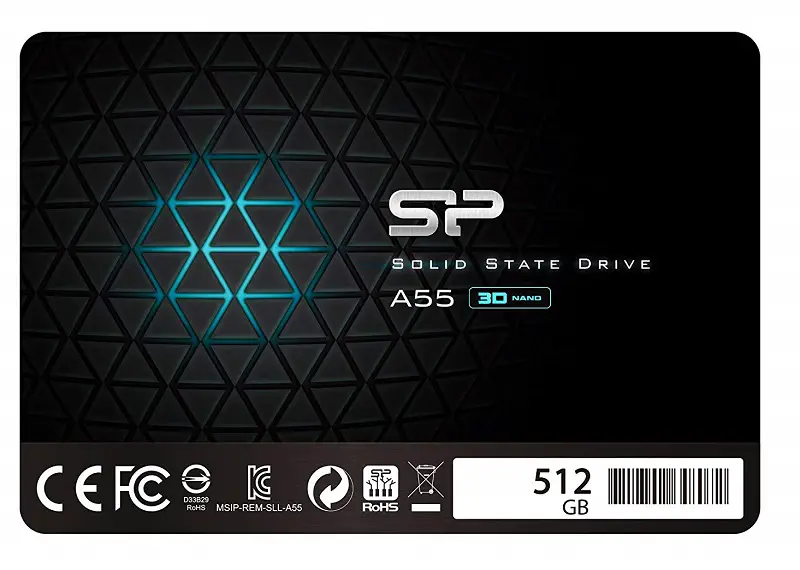 These days are the days of fast storage and I don't recommend going with the traditional mechanical hard drives. Even though they provide you with more space but right now you can get a good-sized SSD for the same price. A 500GB of SSD can be bought easily for around $50 which is 6 times faster than the hard drive and will acquire less space in your chassis. It will be enough for storing your OS and a couple of big games and in case you run out of space, you can buy additional storage in the future.
Power Supply
EVGA 500 BR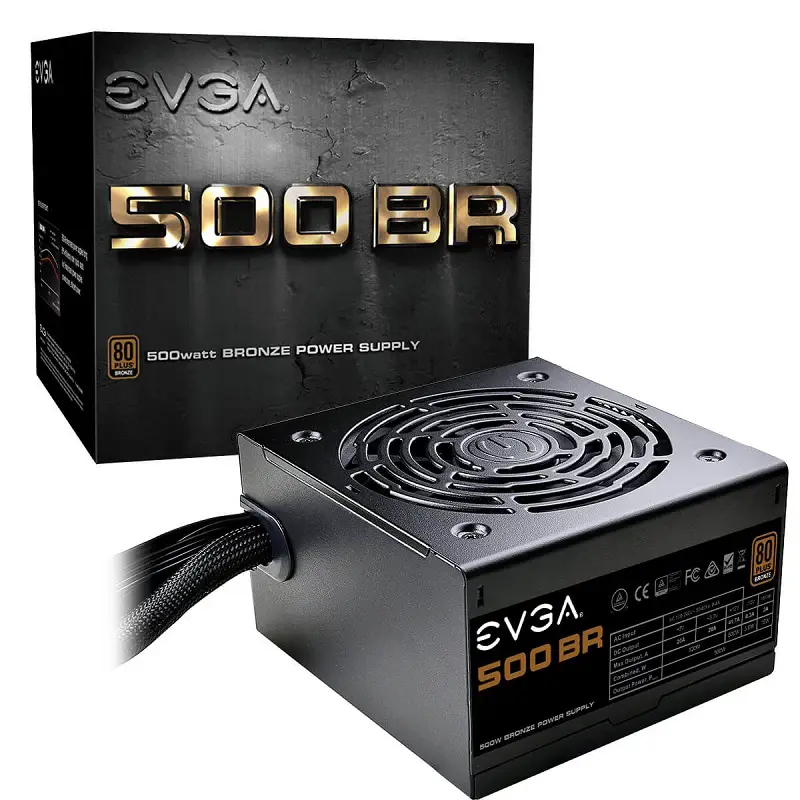 Most of the inexperienced builders skip a good power supply which puts the life of components at risk. There are currently a lot of good power supplies and EVGA 500 BR is among them which is the latest PSU from EVGA. It is rated at 80 Plus Bronze which means that you will always get more than 80% efficiency. It will power up all of your components and you provide you with every connector that you will need.
It consists of a high amperage single +12V Rail that provides up to 500 Wattage of power supply with up to 87% of efficiency on typical loads. It includes all the heavy-duty protections such as OVP, UVP, OCP, OPP, SCP and OTP which will protect your components against electrical failure.
Chassis
Cooler Master MasterBox MB600L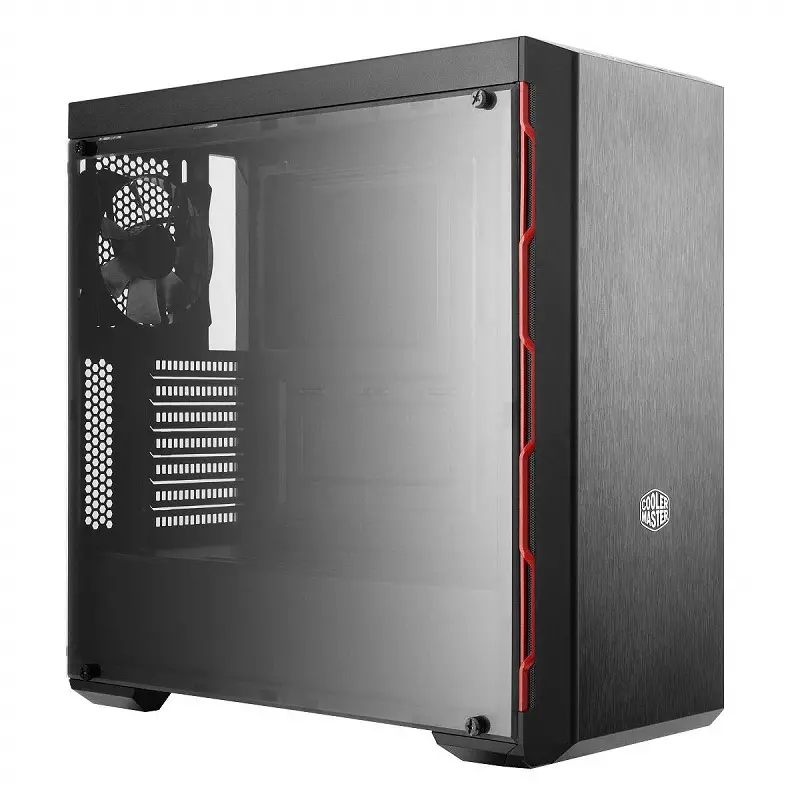 A good PC build with great components doesn't look good without a great chassis. You don't need to spend a lot in order to get a good looking chassis. A great looking mid-tower can be bought under $60 these days. I recommend going with one of the latest releases from Cooler Master which is the MB600L. It features a big side acrylic panel that will allow you to look inside and see your components.
It features a brushed aluminium front panel and 2x USB 3.0 ports at the top. It's interior is amazing and is almost identical to the MB500 but it doesn't feature RGB fans. This case has a full-length PSU shroud and will cover your storage devices and extra cables. There are SSD slots in the front and there are multiple cable routing holes that will ease the cable management. This is a perfect case for $50 that features both aesthetics and comfortability in the building.
Total~ $490-$520 with GTX 1650
$340-$370 without GPU
---
Conclusion
Ryzen 3 2200G has a lot of potentials and can definitely help you build a good 1080p Gaming PC. The APU in it although is capable of playing games without a dedicated GPU but it is recommended to combine it with something like GTX 1650 to get smoother gameplay on high to ultra settings. However, if you think that your budget is not allowing you to spend more on a graphics card, then you can play on 720p for a while.