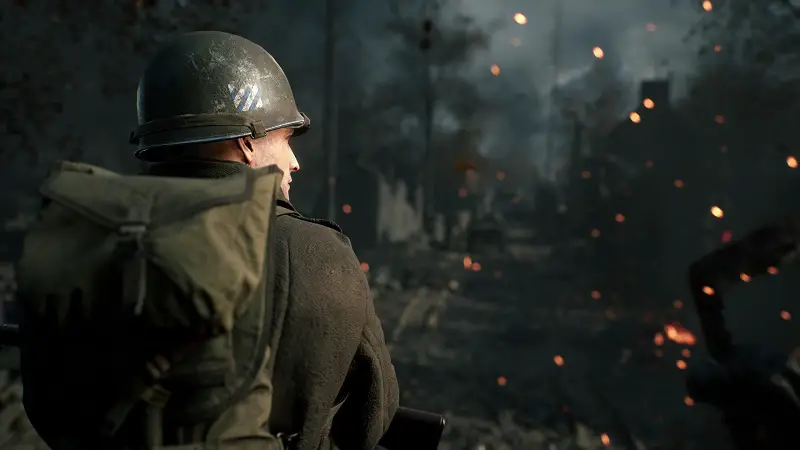 Monday, 14th June 2021 – Team17 and Black Matter have today announced that Hell Let Loose will launch on Steam for PC on 27th July, leaving the early access which was launched in July 209 with a release on PlayStation 5 and Xbox Series X|S later in 2021. The game is set during World War II and in the next month, it will introduce Russian forces and two new large urban maps in the Eastern Front: Kursk and Stalingrad.
Hell Let Loose delivers an authentic reenactment of the large-scale chaos of war, where individuals are cogs working together to turn the tide of battle. As an early access owner of this game, I can definitely say that it is much better than Battlefield V and its graphics and gameplay is something that you can relate to the older Call of Duty titles.
Two teams in the game work together to secure crucial supply chains for resources, capture sectors across the map that affects the result of the battle. Strategic gameplay and communication are critical to winning a battle and each time has 10 squads of five players where each squad is led by an officer who reports to a single commander.
The game is rather difficult than most tactical FPS games as you get little information on where your enemy is making it harder. Also, with the enemy team players having almost identical appearances, you can get confused in the battlefield and may kill your teammates if you don't pay enough attention.
Hell Let Loose key features:
Experience authentic, strategic gameplay: Fight in epic 50 vs 50 multiplayer battles across two distinct game modes, Offensive and Warfare;
Battle across both European theatres: Fight across 11 authentically recreated maps, including two on the Eastern Front. On the Western Front land at Omaha or Utah Beaches, fight through Carentan and into the frozen forests of Foy before climbing Hill 400
Discover and master your role in battle: Choose from 14 unique roles, including officer, medic, machinegunner, commander, tank crewman, sniper and more
Immersive gameplay: Authentic ballistics and recoil patterns create satisfying, skillful gunplay
Fortifications and vehicles: Build defenses on the battlefield to strengthen positions, or take control of an array of World War II era vehicles, including the Sherman and Tiger tanks