Vince Lucido, the owner-operator at Kingpin Cooling today shared a pic of the first EVGA motherboard on his Facebook account. Exactly two weeks ago EVGA uploaded a teaser video where they hinted at their motherboard for AMD Ryzen processors. So, here is a pic of the back of this motherboard which is supposedly featuring an X570 chipset.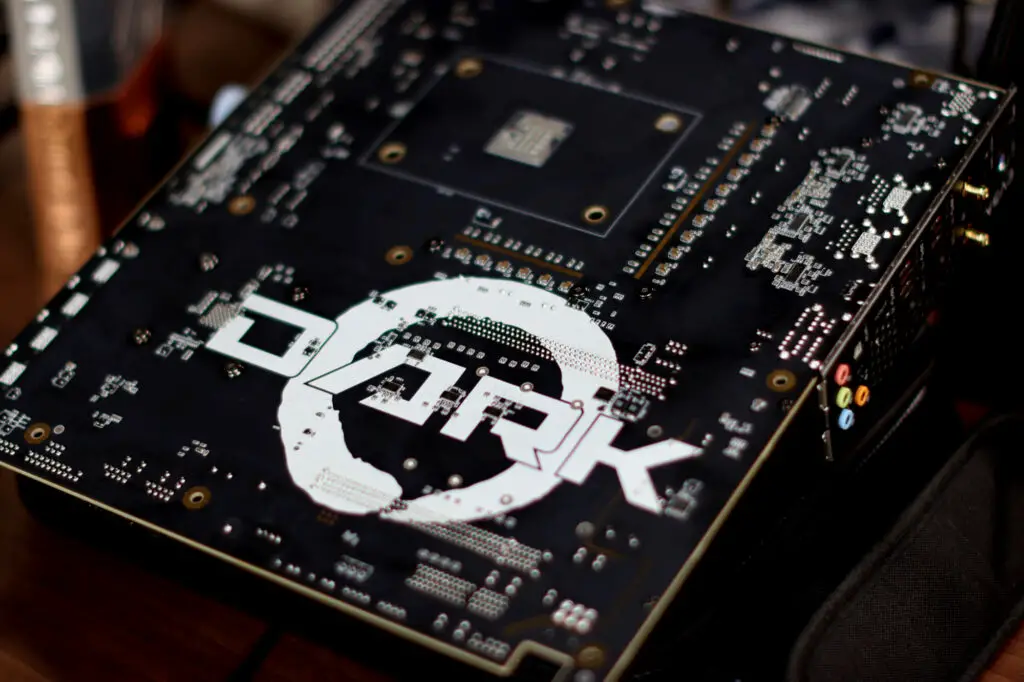 Unfortunately, there was only the back pic of this motherboard. The PCB features a big white Dark Logo that resembles the Ryzen logo but how the board looks from the front is right now unknown. The board will feature the ATX form factor and from the soldering points, it can be seen that there are enough power phases for good overclocking and the second row of power phases is under the AM4 socket and not at the top.
Moreover, there are dual PCI-E x16 slots where there is a good amount of gap between them that may have a single M.2 slot. At the bottom, there is a single PCI-E x1 slot for other small expansion cards as well.
As analyzed by Tomshardware, the board will feature only Dual DIMM slots for memory that are located on top rather than on the side. Also, the EPS and 24-pin ATX connectors are situated on the right side, unlike most motherboards where the EPS connector is situated at the left-top corner.
At the I/O, there seem to be plenty of USB ports and also the antenna connectors for the inbuilt wifi adapter.
There is currently no info on its pricing and availability but you might see it soon as the board looks completely ready.