Since the 13th gen Intel processors are already out, many enthusiasts are thinking of building a computer with one of those mighty processors.
It has been already evident from the benchmarks and reviews that the Raptor Lake CPUs are the way to go right now as it successfully took the gaming and productivity crown from Ryzen 7000 family.
That said, one of the most difficult choices PC users have right now is choosing between the Core i5 13600K and i7 13700K. Frankly, I am not surprised as to why it is difficult because both of them perform really well in both gaming and CPU-oriented applications.
So, thinking of spending another $100 for some might be confusing right now but in this post, we are going to take a look at each factor including Specs, Compatibility, Gaming and Application performance, Thermals, Power Consumption, and Value for the Price to see which one should you go for.
Specifications Difference
The biggest difference between a Core i5 and Core i7 we used to have in the past is the core/thread count and to this date, Intel made sure to distinguish between the two. However, we have come a long way from a 4 core/4 thread i5 to a 14 core/20 thread i5.
Even though the Core i7 features 2 more cores, theoretically it shouldn't give you any big advantage in gaming but it should surely give better productivity. As the Raptor Lake CPUs use hybrid architecture they both have Performance and Efficient Cores.
The Core i7 has 2 more Performance cores but their Efficient cores are equal. Performance cores are the most active in intensive tasks, so the i7 should perform better. We will see more about the effect of more cores in the gaming and applications section.
Clock speeds on the 13700K are also higher and better. Even though the base frequency on both the cores is 100MHz slower than the 13600K, the boost clock speeds are 200-300MHz higher.
Cache memory is also bigger and so is the power consumption. The default TDP of the 13600K can reach up to 181W while the 13700K can consume up to 253W theoretically. Of course, we are going to see how this translates to real-world tests later.
This is basically, the most important and most obvious difference between the two so let's check out other factors to see what differences you can probably see between them.
Sale
Motherboard Compatibility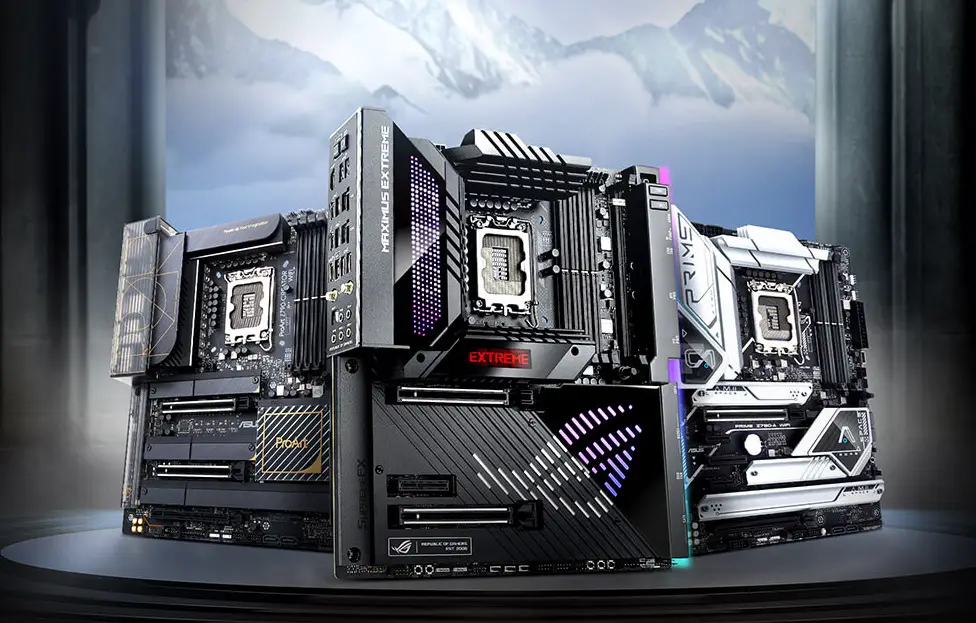 Both the 13600K and 13700K are compatible with the LGA 1700 socket and whether you use an LGA 1700 motherboard with a 600 series chipset or a 700 chipset, there won't be any incompatibility issues.
Some initial 600 chipset motherboards may require a BIOS update as the 600 chipsets were launched for the Alder Lake CPUs but Intel made the LGA 1700 socket as default on both 600 and 700 chipsets.
As both processors belong to the same family, they have equal compatibility with the motherboards. However, there is one important thing to note. Being overclockable processors, only the Z690 and Z790 motherboards allow overclocking. The rest of the chipsets are locked.
This means, if you want to increase the core clocks beyond the mentioned ones, you have to use either of the two chipsets. This, however, doesn't negate the fact that both CPUs are perfectly supported on chipsets like H610, B660, Q670, and the equivalent 700 chipsets.
RAM Compatibility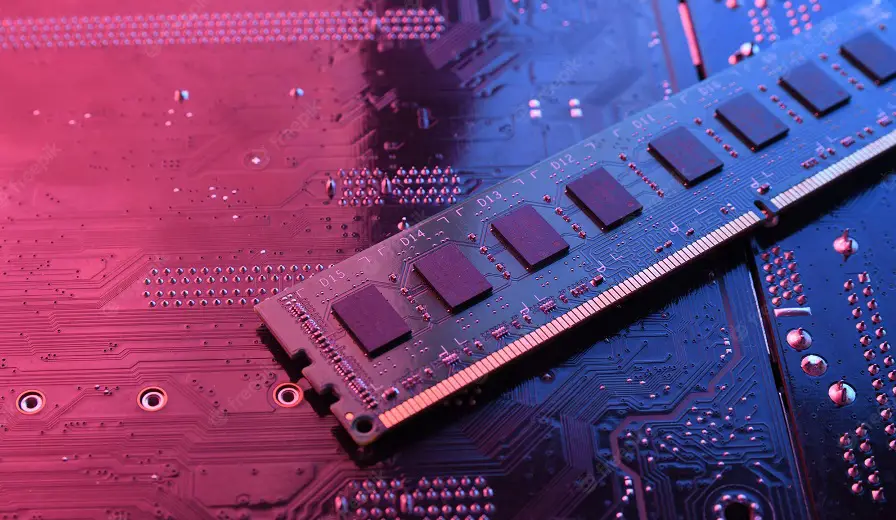 Unlike AMD Ryzen 7000 CPUs, Intel didn't drop the DDR4 compatibility for its 13th gen processors. Back in the day, there were reports that Intel would likely drop the DDR4 support on 13th gen processors but giving broader support made Intel look better than AMD.
The 13600K and 13700K are compatible with both DDR4 and DDR5 RAM out of the box. They have better compatibility with higher DDR5 RAM frequencies than the previous gen and can support 5600MHz DDR5 natively.
LGA 1700 motherboards are available in DDR4 and DDR5 editions and users can choose either of them depending on the type of memories they want to use. A small change Intel did this time was increasing the number of DDR5 edition motherboards to make DDR5 more common. This makes sense as the Ryzen 7000 doesn't even support DDR4 at all.
Games And Applications Performance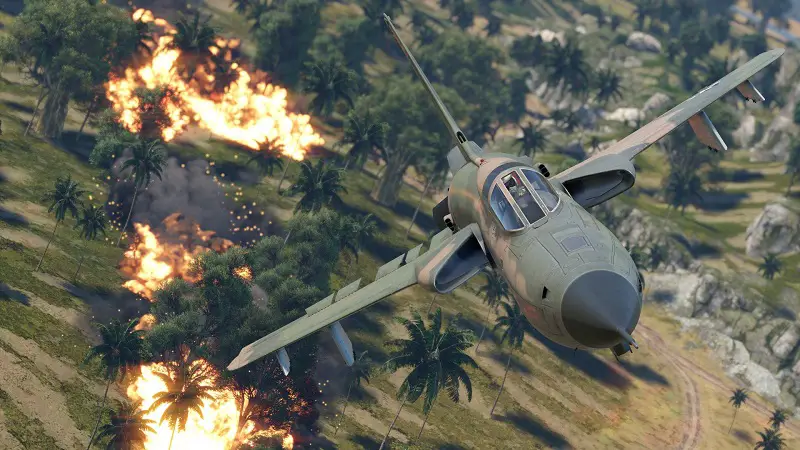 Theoretical differences don't provide accurate results and that's why we need numbers from real-world benchmarks. For a CPU to be declared a winner, it should win the race in either Gaming or Applications or both.
To see which one is faster, we are going to take a look at benchmarks from four different third-party sources that are mostly considered reliable across the world. These are Tomshardware((https://www.tomshardware.com/reviews/intel-core-i7-13700k-cpu-review)), Techspot((https://www.techspot.com/review/2555-intel-core-i5-13600k/)), Techpowerup((https://www.techpowerup.com/review/intel-core-i7-13700k/)), and Guru3D((https://www.guru3d.com/articles_pages/intel_core_i7_13700k_review,1.html)). Unfortunately, we don't have a dedicated i7 13700K review from GamersNexus which is one of my favorite sources to compare CPUs.
The reason for taking more than one source is to get accurate results and the whole picture. As each of these reviewers uses different configurations and tests them in different environments and different applications/games, the numbers will always be different no matter what. But if we collect a lot of benchmark numbers from more than one source, this will give us a good idea of where each CPU stands.
In games, the 13700K barely beats the 13600K. According to Toms and Tecshpot, the  13700K is around 6% faster than the 13600K but the difference is almost zero according to the other two sources . As the resolution goes up, the performance difference remains the same and therefore, both CPUs are basically equivalent in gaming performance.
In CPU-oriented applications, comparing the performance isn't easy. Every application is different and doesn't give you plain numbers like FPS in video games. Still, we can analyze their performance in things like Single/Multi-threaded performance, Encoding, Compression/Decompression, and Rendering.
It is clear from the benchmarks as the results across the sources are mostly uniform that the i7 13700K is a lot ahead in productivity as most applications are dependent on more cores. Just  2 additional cores give the 13700K about 20% better performance in video encoding, 20% in compression, 30% in decompression, 30% faster rendering in Blender,  6% faster single-core and 27% faster multi-threaded performance in Cinebench R23, and around 5-10% better performance in Adobe Premiere Pro .
Some applications like Adobe Photoshop see little to no effect of 2 more cores whatsoever as it is mostly dependent on single-core performance. So, there you have it. The 13700K is easily 20-30% faster than the 13600K in productivity.
Sale
Thermals And Power Consumption
Measuring temperature depends on the rig, equipment, and testing environment. No two results can be the same and therefore, comparing the thermal results from different sources doesn't make sense. Rather, the thermal comparison of both the CPUs tested by a single source is more reliable.
Only Techpowerup provides good comparison data on CPU thermals and by loading the CPUs to 100% using Blender, the 13600K was hitting 90C while the 13700K was running insanely hot at around 102C with NH-U14S CPU cooler. As gaming is less intensive, the temperatures remain under 75C on both CPUs in the gaming benchmark.
Power consumption is a different story. As the 13700K is designed to consume more power, the tests show the same. However, the results are not uniform. According to Techpowerup, the 13700K can consume up to 37% more power, Guru3D got even higher power consumption of up to 43%, Toms gets 16%, and Techspot gets around 24% more power consumption on the 13700K.
This big gap in results is due to different testing methodologies. So basically,  as the 13700K features 40% higher TDP on full load, you can assume 25-40% more power consumption than the 13600K .
Value For The Price
At $319, the Core i5 13600K is equivalent to the i7 13700K in gaming performance for a 30% lower price. Clearly, the 13600K comes as a big winner here and those who are looking for the best gaming performance can simply save $100 on the 13600K.
The i7 13700K was launched at $419 and in productivity, it performs 20-30% faster than the i5 13600K depending on the application used. Considering both gaming and productivity together, the Core i5 13600K is again a superior choice. However, at $419, the i7 13700K is currently the best productivity CPU you can get right now and if you are serious about your work, there shouldn't be any problem with it.
Other factors like compatibility, cooling, thermals, power consumption, etc. look irrelevant here as the results are identical except for the power consumption on full load.
Final Words
I give the Core i5 13600K a clear win over the 13700K when it comes to a better value but the 13700K is not bad either. The choice is yours and you should only choose according to your needs and budget.
Intel Core i5 13600K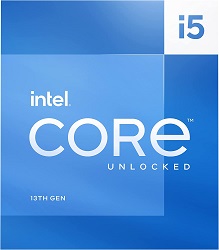 Reasons To Buy Core i5 13600K
[wp-svg-icons icon="thumbs-up" wrap="i" color=green] Cheaper
[wp-svg-icons icon="thumbs-up" wrap="i" color=green] Significantly higher value for money
[wp-svg-icons icon="thumbs-up" wrap="i" color=green] Lower power consumption
Intel Core i7 13700K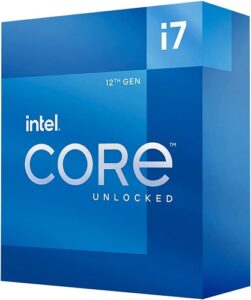 Reasons To Buy Core i7 13700K
[wp-svg-icons icon="thumbs-up" wrap="i" color=green] Better at productivity
Related: