Intel launched its new generation of processors soon after AMD launched the Ryzen 7000 series. Ryzen 7000 series was looking great against the Alder Lake CPUs, but everything changed with the Raptor Lake series.
It's now a tight competition between the two where Intel is looking at a somewhat better position than AMD. The battle is fierce, especially between the mid-range processors from both series. Here, we are talking about the Core i5 13600K and the Ryzen 5 7600X CPUs that are direct competitors to each other for a price of $300.
If you are looking forward to upgrading your PC or building a new one, you might be confused between the two. In this post, we are going to compare the two in detail considering factors like Specs, Architecture, Compatibility, Gaming performance, Application performance, Thermals, Power consumption, and Value for the price.
Specifications Difference
2.6-3.9GHz(Efficient)

3.5-5.1GHz(Performance)
The specs difference is different on most levels and each parameter is much more different than it used to be a few generations ago. Ryzen 5 processors used to feature 6 cores and 12 threads and to this date, AMD has retained the core/thread count. While, on the other hand, Intel has upped its game by giving the Core i5s more cores every generation.
It was the 11th generation which saw a 6 core/12 thread Core i5 CPU but with Alder Lake, the core count increased. Raptor Lake Core i5 13600K brings even more cores but it is much different than the Ryzen 5 7600X.
Core i5 13600K brings a hybrid architecture and combines two types of cores on a single chip. The most important one is the Performance cores which are essentially what we used to see on previous Core i5s. The increase in core count occurs for Efficient cores which are more than the Performance cores.
Performance cores remain mostly active in CPU-intensive tasks while the Efficient cores handle the background operations. Theoretically, this should make the i5 13600K a little bit faster in gaming but should uplift the productivity performance.
That said, both types of cores feature their own base/boost frequencies which are still lower than the base/boost frequency of the Ryzen 7600X. The same is the case for L3 cache memory which has been always more on Ryzen CPUs but the 13600K brings almost 3 times more L2 cache which is faster than the L3 cache memory.
Power consumption is significantly increased on the 13600K with the max TDP going up by 72%. Both CPUs bring Integrated graphics which happened for the first time on the Ryzen 7000 CPUs.
Sale
AMD Ryzen™ 5 7600X 6-Core, 12-Thread Unlocked...
The Socket AM5 socket allows processor to be...
Ryzen 5 product line processor for your...
5 nm process technology for reliable performance...
Hexa-core (6 Core) processor core helps processor...
Architectural Differences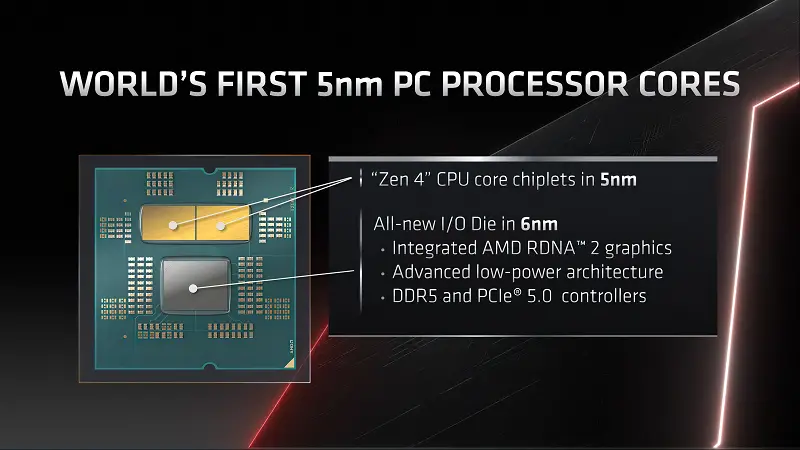 The architecture and the die design of both CPUs can't be compared directly. They are based on different architectures and we can only discuss what is found on either.
The 7600X is made on a smaller process node of 5nm which helps pack a lot more transistors on the chip than the 13600K which is fabricated using an Intel 7 or 10nm process node. This is another reason why the 7600X is more power-efficient.
Ryzen 7600X uses the Zen 4 architecture which is an enhanced Zen 3 architecture with major uplifts in Front End, Execution Engine, and Load Store Advances. The die used here features two CPU core chiplets using the 5nm process node while the I/O die uses a 6nm node that comprises RDNA 2 based iGPU and controllers.
There is very little detail as to how the Raptor Lake die works and how much improvement does it feature over the last generation. On the other hand, the 7600X uses 4 cores per CCD and two CCDs on the die. Each CCD has one core disabled which gives us 6 cores in total. It is very much similar to the Zen 2 based die design but the processor can still access all the L3 cache memory directly without any latency.
Motherboard Compatibility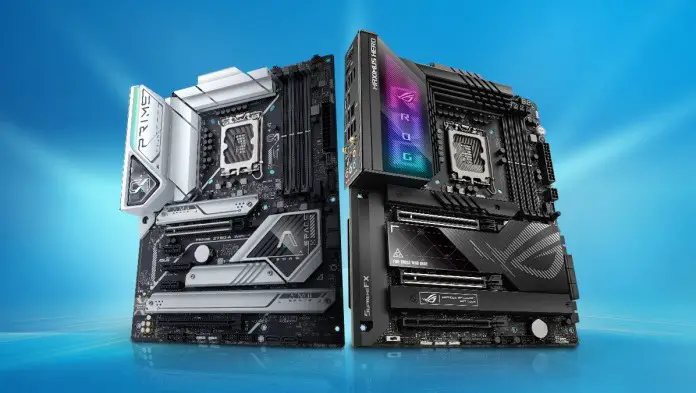 Intel and AMD processors have always featured different socket compatibility and this time too, we have new sockets for these processors. While the 13600K uses the same LGA 1700 socket that was launched for the Alder Lake series, AMD built a brand new AM5 socket for the Ryzen 7000 series.
Unlike previous motherboard sockets, this time AMD made an LGA(Land Grid Array) socket instead of the PGA(Pin Grid Array). This means that it will be the AM5 socket that will feature the pins and not the CPU.
AM5 has a total of 4 launched chipsets that are: X670, X670E, B650, and B650E. The "E" stands for Extreme which provides more PCI-E lanes from the CPU. The LGA 1700 socket boards, on the other hand, feature several chipsets including all the 600 and 700 chipsets.
It should be noted that as both the 7600X and 13600K are overclockable, you will need an unlocked chipset to overclock them. Fortunately, all four chipsets available on the AM5 motherboards are unlocked but only Z690 and Z790 chipsets allow overclocking of the 13600K.
RAM Compatibility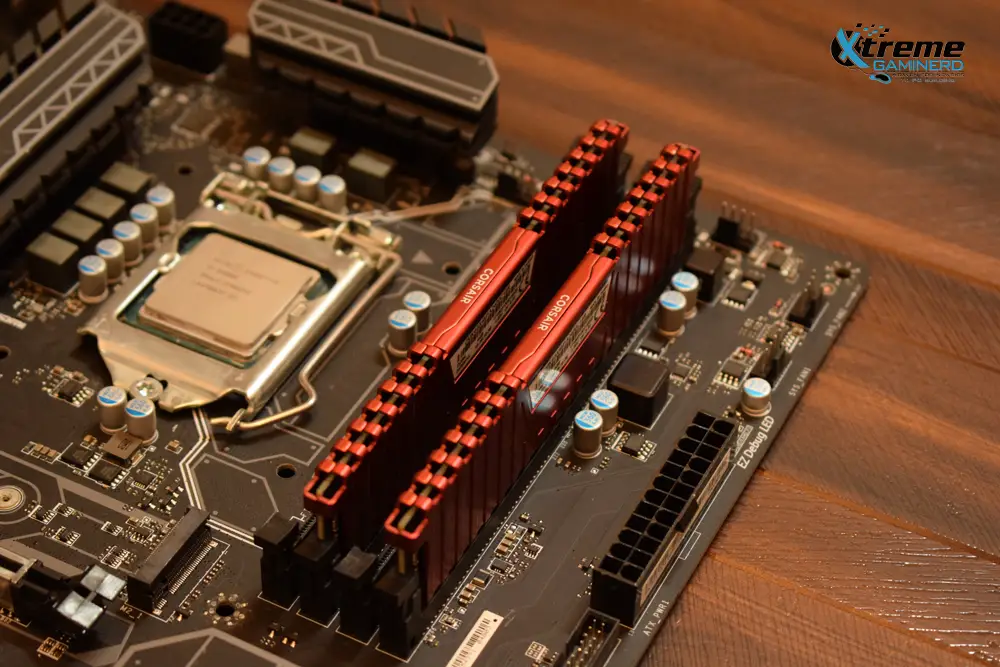 Ryzen 7600X is only compatible with DDR5 RAM but the 13600K is compatible with both DDR4 and DDR5 RAM types. This gives the 13600K an advantage to use both types of memories.
DDR5 RAM is noticeably faster than DDR4 RAM but also costs more. When building a PC, Intel users can choose either a DDR4 or DDR5 edition and can either save cost or get faster DDR5 memory for better performance.
You cannot use DDR4 RAM on a DDR5 DIMM socket even though the number of pins is equal as the pin cutout is different on both.
Gaming And Non-Gaming Performance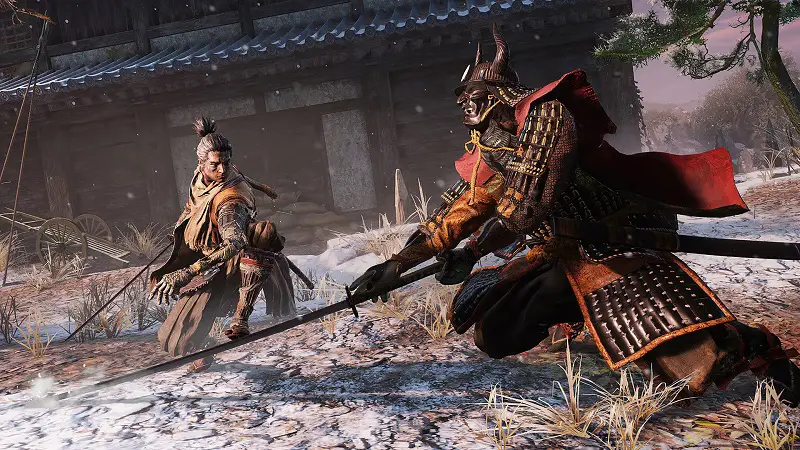 Comparing two processors theoretically has its own limitations and you can never find how good they will perform until you see the real benchmarks. Both the processors can be compared in Gaming and Application tests to see which one yields better results.
After comparing them in these two types of tests, we can consider all the factors and analyze them to see which one gives the better value for the price. For comparing them in real-world benchmarks, we are going to take benchmarks from four sources that are generally considered reliable across the world and will tell us the whole story.
It should be remembered that no two configurations are the same and even the testing methodology and environments can affect the performance. So, it's always better to consider more than one benchmark source to get accurate results. We are considering Gamers Nexus1)https://youtu.be/todoXi1Y-PI, Tomshardware2)https://www.tomshardware.com/reviews/intel-core-i9-13900k-i5-13600k-cpu-review, Techspot3)https://www.techspot.com/review/2555-intel-core-i5-13600k/, and Techpowerup4)https://www.techpowerup.com/review/intel-core-i5-13600k/ for all the numbers and we will try to take out the average to make a conclusion.
In gaming tests, there is little improvement in performance with the 13600K but it is still faster than the 7600X. According to GN, Toms, and Techpowerup, the 13600K is around 5% faster at 1080p resolution but the performance gap starts to reduce as the resolution is increased . At 4K, the difference is negligible as per Techpowerup, but Techspot has opposite results with no performance difference at 1080p and 4% better performance on the 13600K at 1440p resolution.
So, basically, the 13600K is 4-6% faster than the 7600X and some games may not even show any difference at all.
In CPU-dependent applications, they perform differently depending on how intensive the app is and whether the app like better single-core or multi-core performance. There are no simple numbers like we have in games. So, we cannot get an average but taking a look at how they both perform in different tasks will give you a rough idea.
In Rendering, the 13600K is roughly 37% faster than the 7600X if we take out the average of four sources but the gap between their numbers is pretty significant. Gamers Nexus gets a very low difference of only 15% while Techpowerup gets a 55% difference. Toms and Techspot are in between.
Most results are consistent and uniform and we see the 13600K outperforming the 7600X in both Compression and Decompression by 36% and 22% respectively . In Cinebench R23, it is evident that both the CPUs are almost equivalent in single-core performance but the 13600K is around 54% faster . Encoding also favors the 13600K with a 32% of performance uplift .
The results are weird when it comes to Adobe Premiere Pro and Photoshop. Some results show the 7600X is faster while others show the exact opposite. At this time, I am unclear as to which one will be really faster.
Intel Core i5-13600K (Latest Gen) Desktop...
13th Gen Intel Core processors offer revolutionary...
14 cores (6 P-cores + 8 E-cores) and 20 threads
Up to 5.1 GHz unlocked. 24M Cache
Integrated Intel UHD Graphics 770 included
Thermals And Power Consumption
Just by looking at the numbers, you can expect the 13600K to consume more power and you might think that the 13600K will also run hotter than the 7600X. But this is not the case unfortunately for the 7600X.
The 7600X easily manages to reach up to 90C in intensive tasks making it as poor in thermals as the 13600K . In gaming, the temperature does drops to 70s for both CPUs but they are too inferior in thermals compared to the previous generations.
In power consumption tests, the numbers are really far off from each other from the sources.  7600X easily manages to reach up to 90C in intensive tasks making it as poor in thermals as the 13600K . Keep in mind that these power consumption numbers are based on the test done through Blender(Except for Gamers Nexus).
Value For The Price
Now, the most important part is to see which CPU is offering a better value for its price. We all know that both the CPUs were launched pretty much at the same price and are currently available for around $300.
Looking at the performance numbers, the i5 13600K is a far better choice. Even if you are buying a CPU just for gaming, I would recommend going with the Core i5 as you are getting more cores and better productivity performance.
Another great advantage is that you can use both DDR4 and DDR5 memories and save some cost on the former. You can also get a Z690 motherboard that is generally less expensive than an X670 chipset motherboard for the Ryzen 7000 CPUs.
Except for the power consumption, I don't see the 13600K losing in any way. However, there is one more factor you should consider. As the LGA 1700 socket ends with the Raptor Lake CPUs, you will have to change your motherboard if you are considering an upgrade in the next 2-3 years. The AM5 socket, on the other hand, is here to stay for around or at least 5 years as per AMD.
This means better upgradeability for AMD users as they can easily upgrade to the next-gen Ryzen CPU without changing their motherboards. But this will only matter for those who are upgrading almost every year. Most of us don't upgrade before 4-5 years and that is basically the end for any socket.
Final Words
The Core i5 13600K is the best $300 CPU whether you want to play games or use professional applications. Ryzen 7600X is also a decent choice if you are going to play games only and want to upgrade to a better CPU later.
AMD Ryzen 5 7600X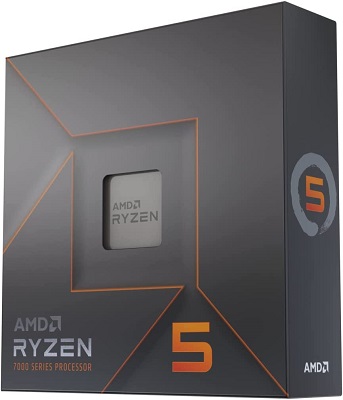 Reasons To Buy Ryzen 5 7600X
Higher clock speeds
AM5 will last longer
Intel Core i5 13600K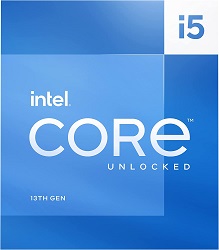 Reasons To Buy Core i5 13600K
Higher core and thread count
Superior in multi-threaded tasks
Supports both DDR4 and DDR5
Significantly better value
Related: