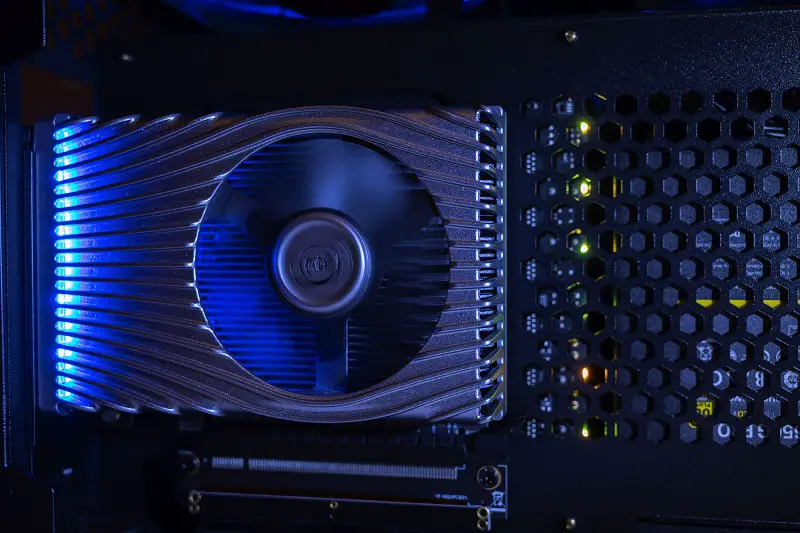 Intel is trying to get in the gaming industry for a quite long time. They are trying to get their hands on everything they could in order to make sure they gain their path. According to a recent tweet on Intel's official account, they are hiring a series of high-level peeps to help its first steps into PC gaming hardware.
Big news here! We just added some major heavy hitters to gaming and graphics here at Intel. Join us in welcoming Ritche Corpus (@Xerious), Steve Bell, Michael Heilemann (@mheilemann), and André Bremer (@andre_bremer) to the mix! pic.twitter.com/uKta1fcXHA

— Intel Graphics (@IntelGraphics) September 17, 2021
All these moves hint towards one thing, Intel is really driving forward to bring the Arc Alchemist graphics cards. These GPUs are scheduled to hit the market by late this year or sometime next year. Analyzing the step Intel have taken, it is quite certain Intel is pretty serious about getting into the gaming industry.
Intel already showcased its image reconstruction along with even a mascot. The hiring process has a quite number of big shots from the gaming industry. To start with, the first one being André Bremer, a 20-plus-year of experience in the gaming industry. Bremer has worked in past Amazon Web Services Game Tech, Prime Gaming, Zynga, EA, and LucasArts before joining Intel as vice president and general manager of the new gaming and graphics workload engineering division.
The second on the list is Michael Heilemann, who joined the team blue as the new senior director of game developer tools and technology. Prior joining to Intel, Heilemann was associated with EA, Sony Computer Entertainment America, Vivendi, Dreamworks Interactive, and Malibu Interactive.
The next on the list is Steve Bell who joined Intel as a senior director of game developer relations. Prior joining to Intel, Steve was working with AMD in the same position. And lastly, Ritchie Corpus also joined the team blue as VP and GM of game ecosystem business development and developer relations. He was working previously with AMD, PC Gaming Alliance, and Logitech.
It is quite clear that Intel is taking the fight directly and targeting to make its debut in the gaming segment.