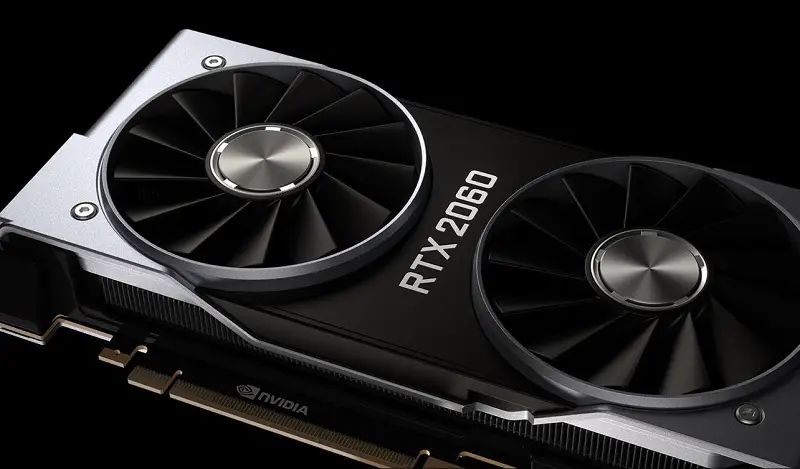 Since the availability of RTX 30 series graphics cards are so bad for a good amount of time, Nvidia already made plans to increase the production of RTX 2060 by launching a new version of this GPU. According to Videocardz, the new RTX 2060 is arriving soon. It is said that this version will come with 12GB of RAM instead of 6GB as on the original RTX 2060.
However, there is not just one upgrade in this GPU. Nvidia is rumoured to increase its Cuda Cores as well as power consumption to make it as powerful as the RTX 2060 Super. On paper, the specifications are matching that of the Super except for the Memory Bus and Bandwidth. While the RTX 2060 Super features a 256-bit memory interface and 448GB/s of bandwidth, the new 12GB GPU is rumoured to feature a 192-bit memory interface and a reduced 336GB/s of bandwidth.
The performance difference between the original RTX 2060 and 2060 Super is around 10%, so the new 12GB GPU will hardly be 3-5% slower than the 2060 Super. Just like the Super edition, it is going to feature 2176 Cuda Cores and a boost clock of 1650MHz. It is, however, going to come with a higher TDP of 184 watts which is higher than both the original RTX 2060 and Super GPUs.
According to the sources of Videocardz, the new GPU will be launched on 7th December. As for the pricing, it is still unknown but as the RTX 3060 was officially launched at $329, we can expect a sub $300 price which of course, won't be seen in the real world.