Xtremegaminerd.com is a participant in Amazon Associate Program and is supported by the readers. The qualifying purchase you make through our links may get us some commission and doesn't cost you an extra penny.
---
Ryzen 5 2400G is here for a couple of months and I got the opportunity to build a Gaming PC with the new AMD chip for my friend. He wanted something that should be decent for Rs 40,000 which is in Indian currency and equivalent to $600 although the pricing difference in India and USA is very much. I tried to choose the best components for the money at this time so that my friend would be able to play games on decent settings for a while and it would also be easily upgradable in the future.
As I am using Ryzen 5 2400G which is an APU, this build won't be using a dedicated graphics card. For $600, in the USA you could build a decent powerful 1080p Gaming machine like this one but in India, it would cost much more. When you calculate the price of this PC according to the pricing in the USA, you will find out that it is roughly around $500 as of May 2018.
PARTS LIST
| Name | Images | Price(May Change) | Links |
| --- | --- | --- | --- |
| AMD Ryzen 5 2400G | | $159.00 | |
| MSI B350M PRO-VDH | | $77.97 | |
| HyperX Kingston Fury 8GB | | $93.99 | |
| Western Digital 1TB | | $44.00 | |
| Antec VP-450 | | $37.89 | |
| DeepCool RGB350 | | $19.90 | |
| Corsair Carbide SPEC-04 | | $44.79 | |
---
TOTAL~$481(As of 19th May 2018)
---
Here are some Pics of the build. Ignore that spaghetti at the bottom. I can't help it.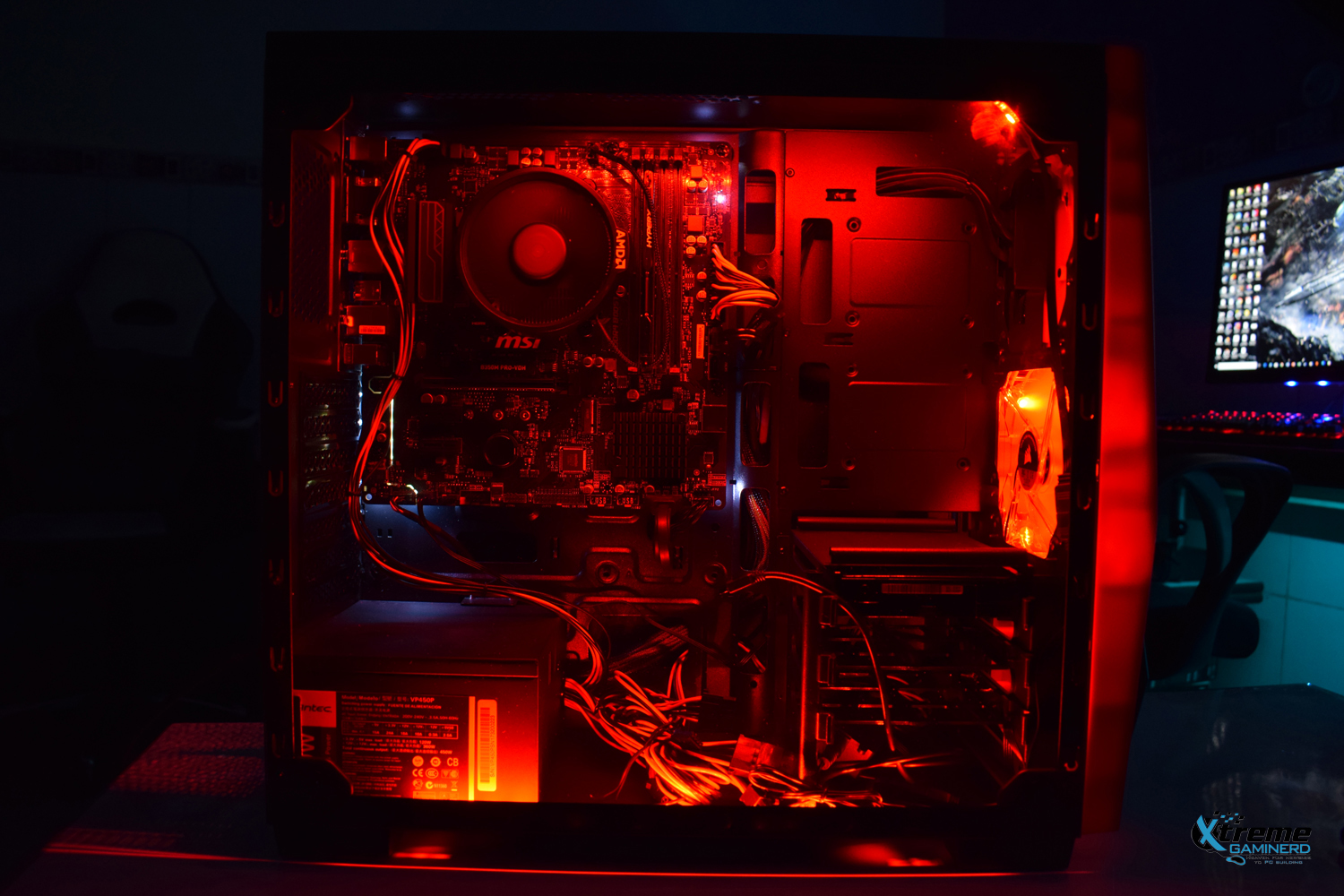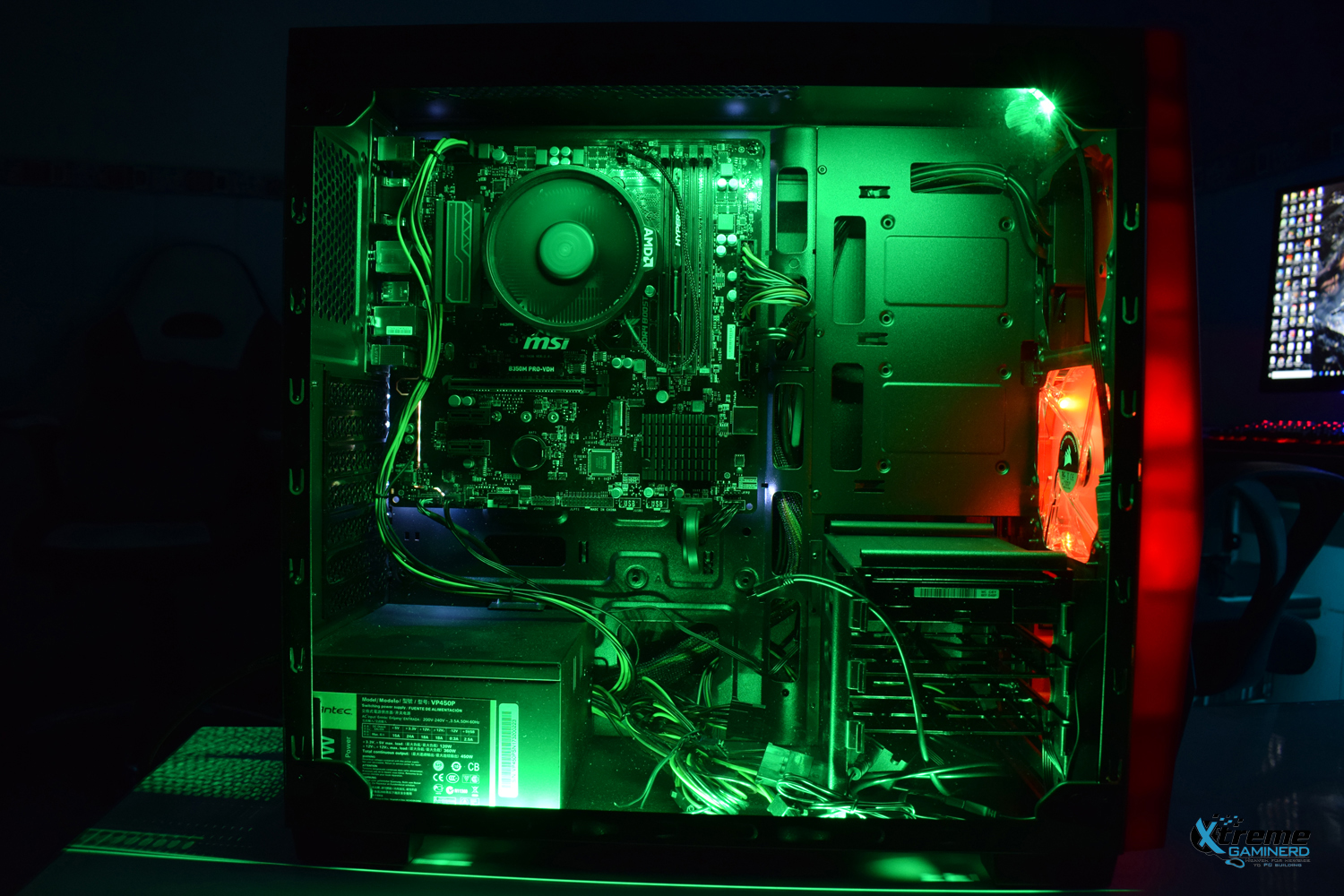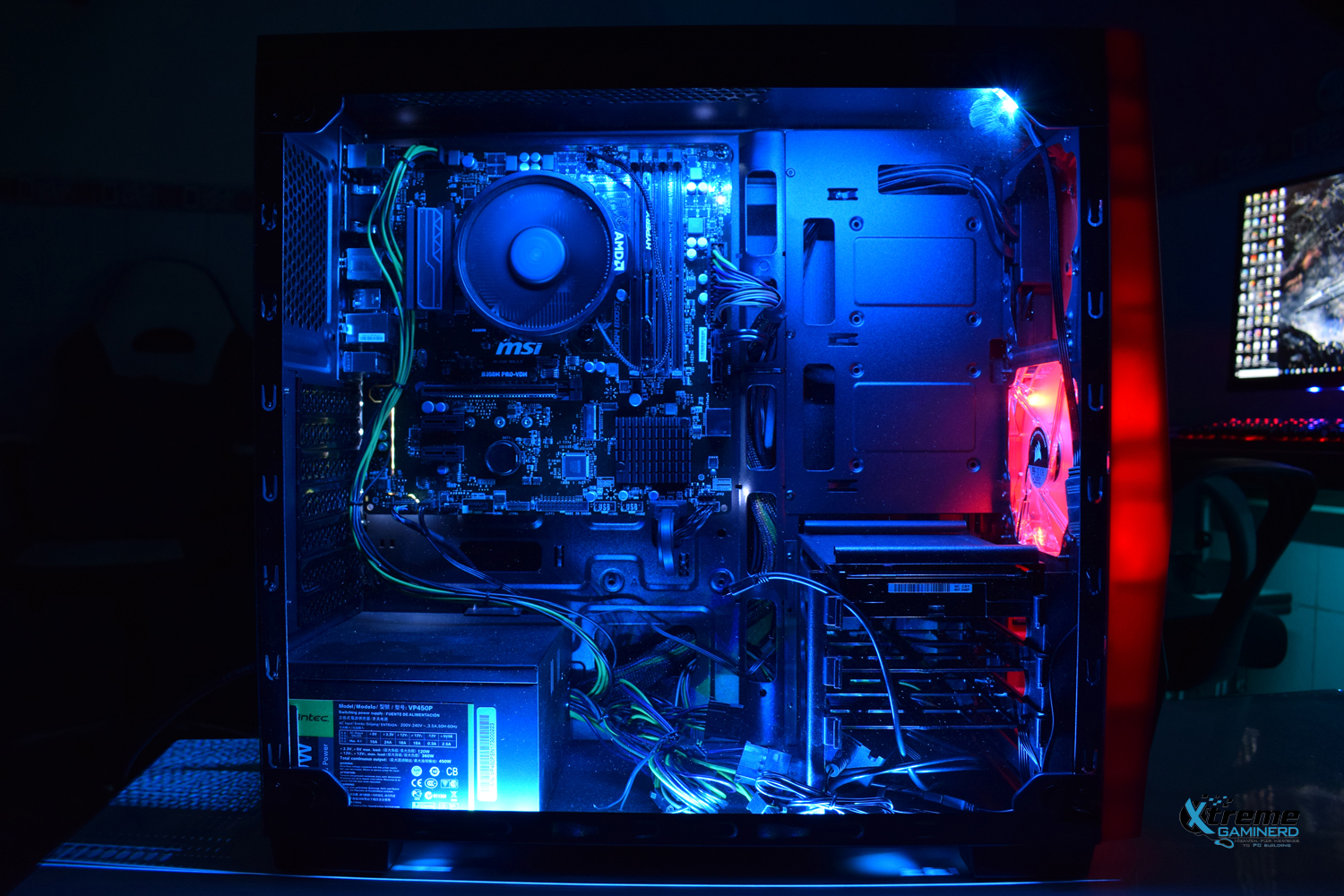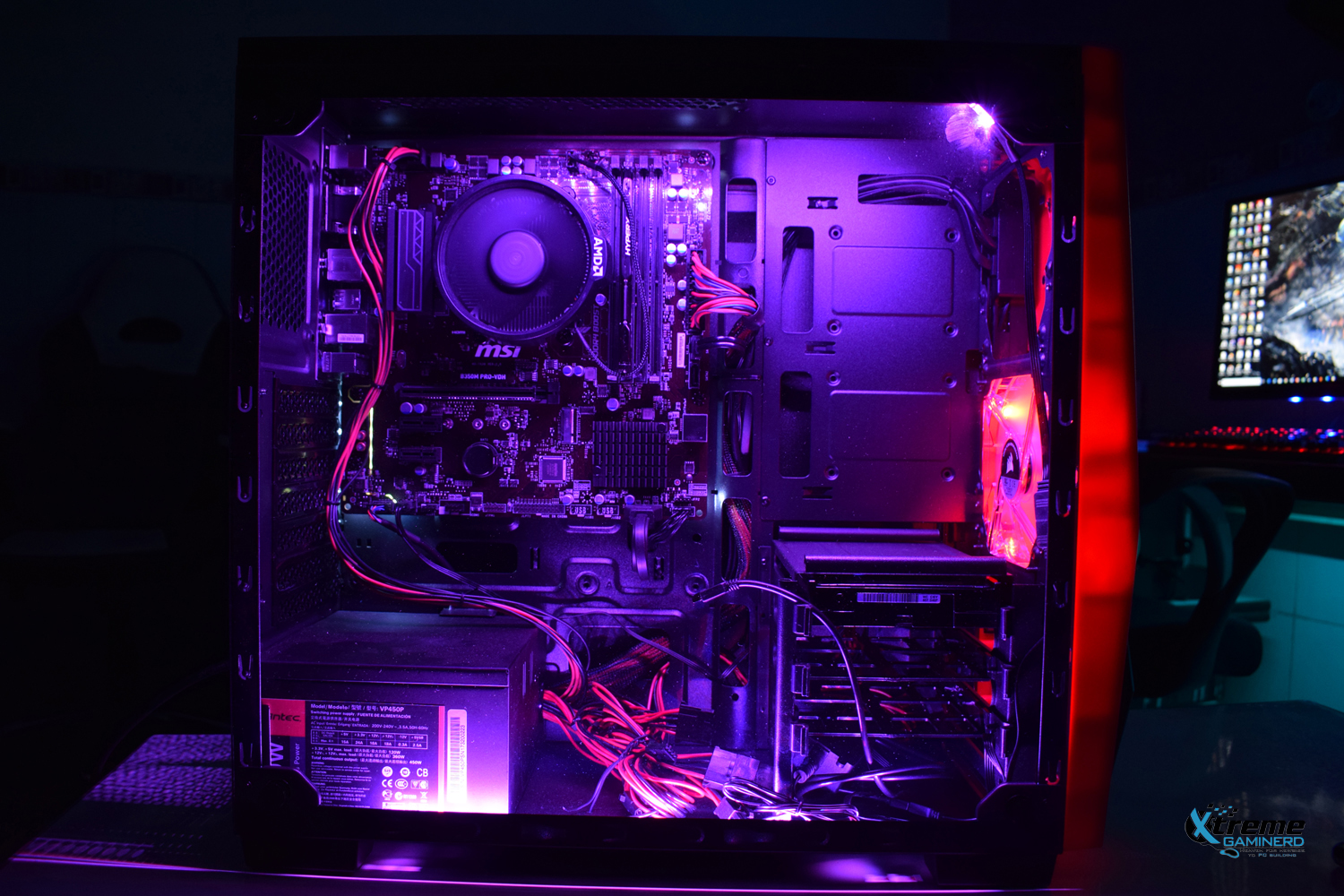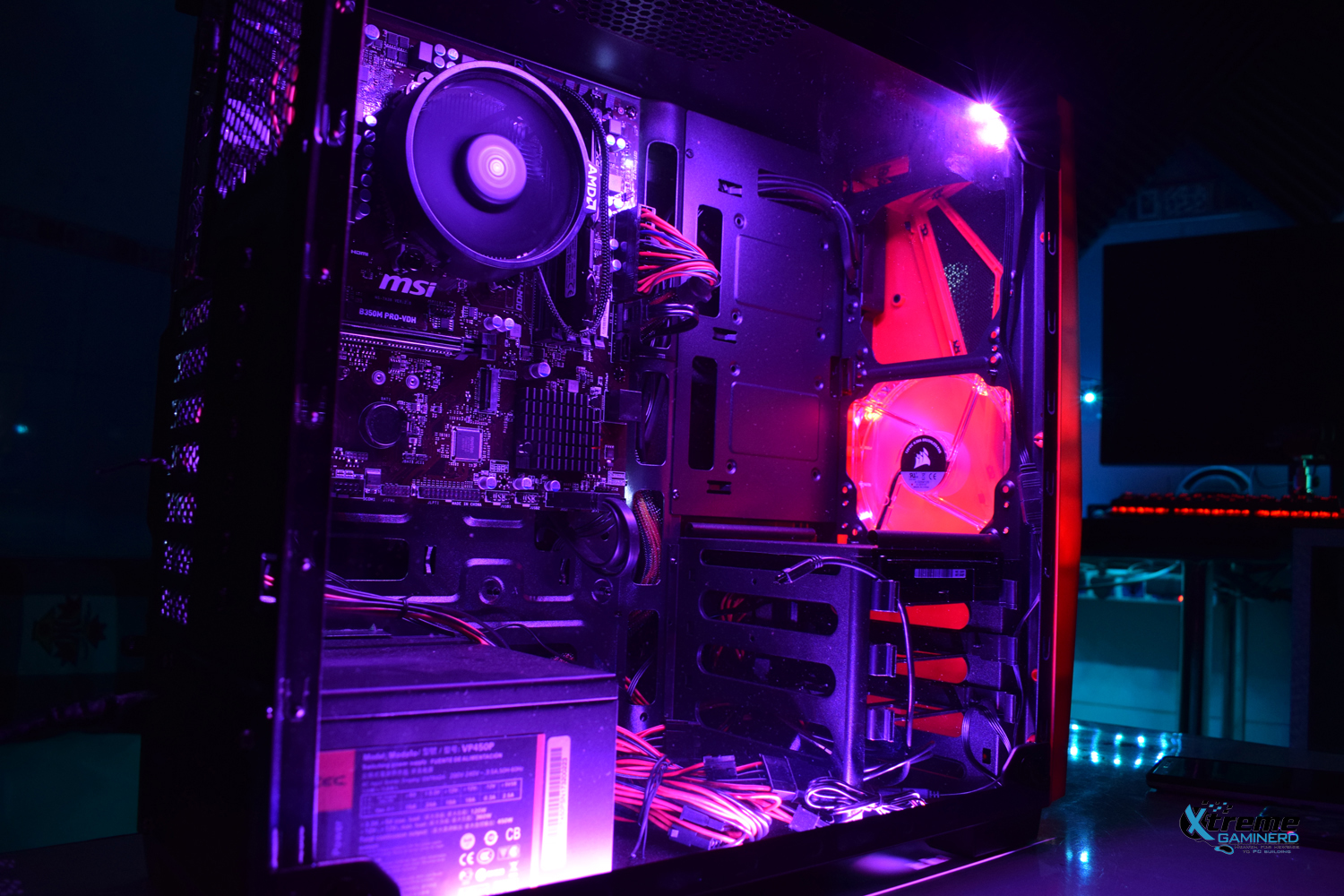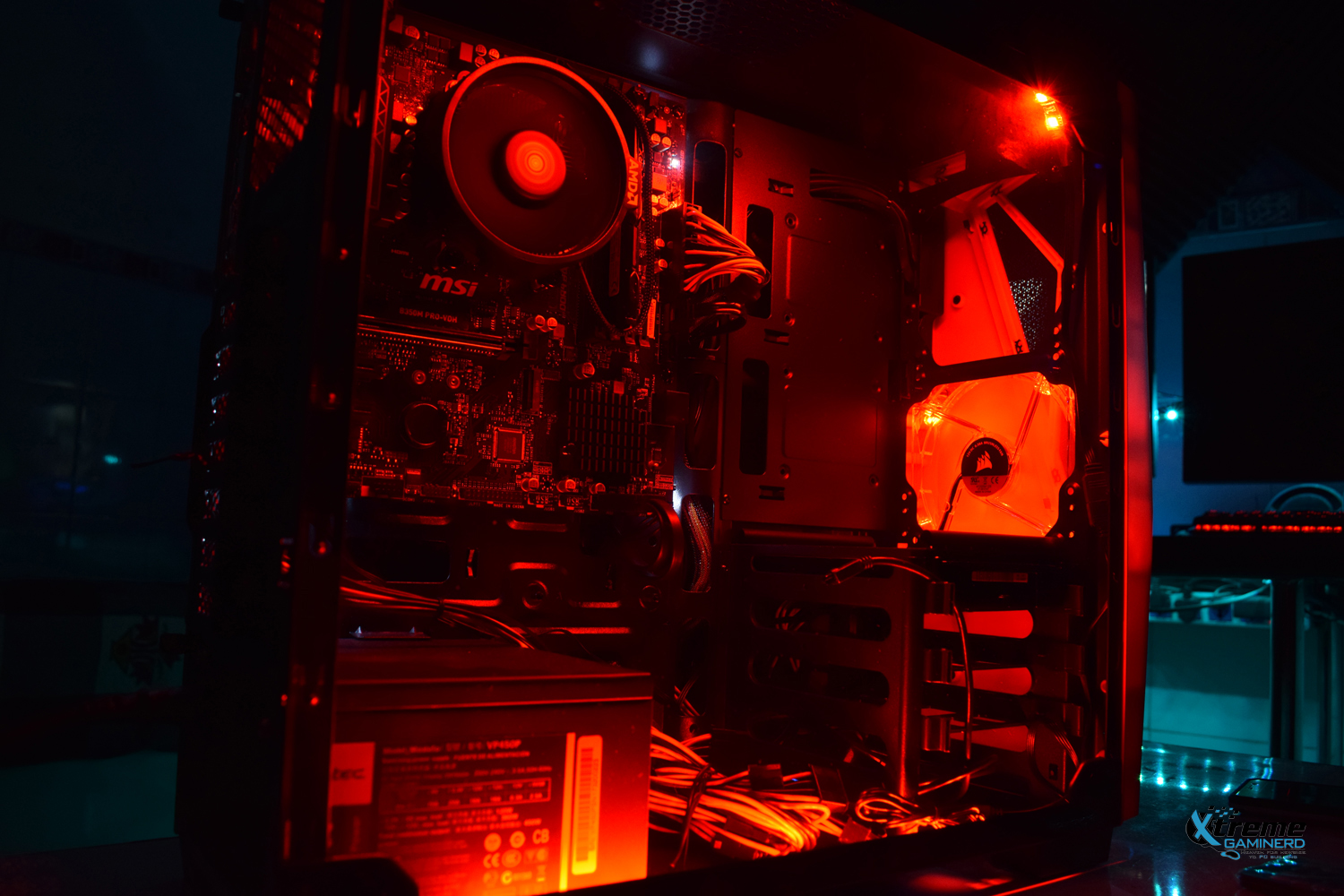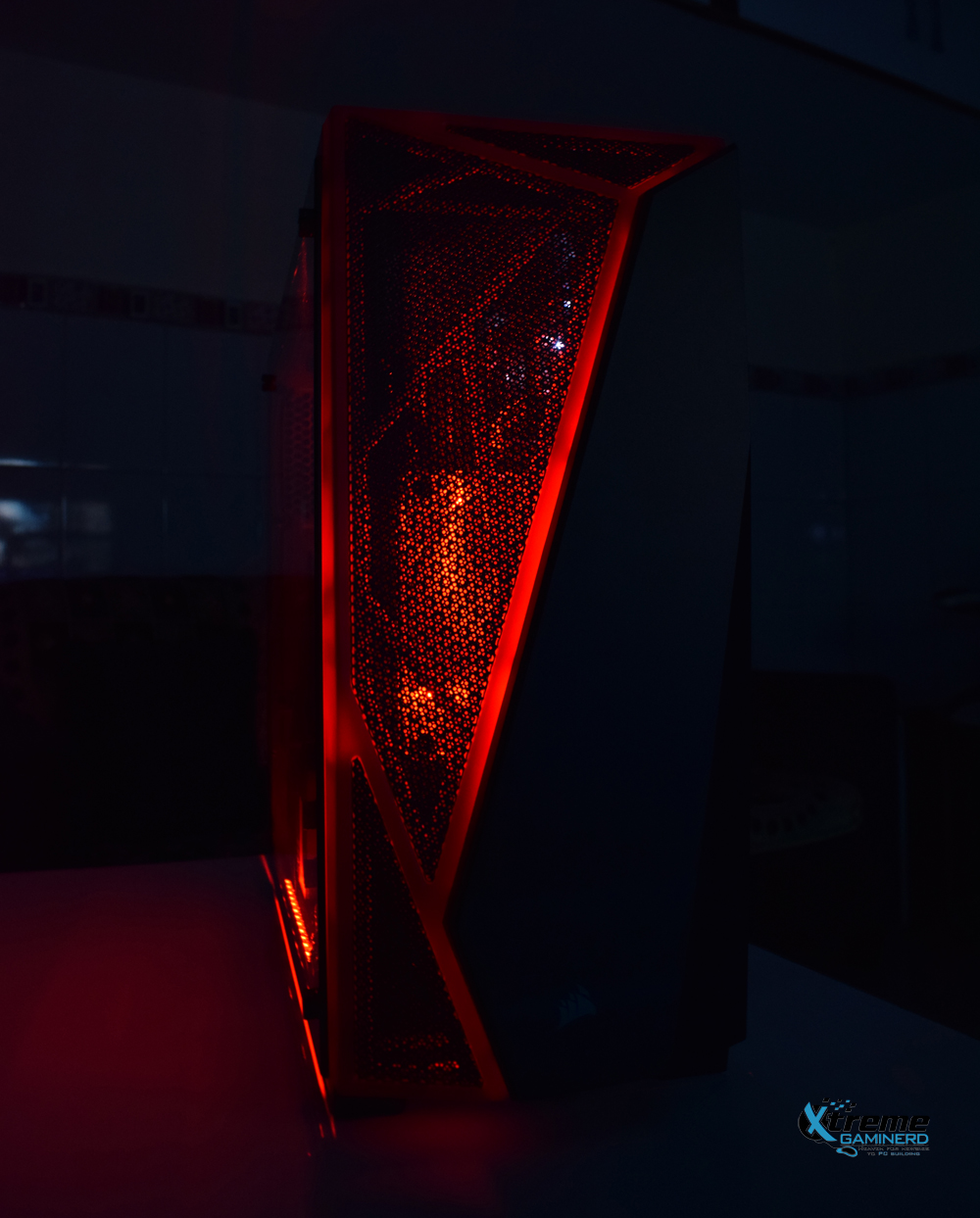 Some Issues
I thought that Corsair Spec-04 would be a perfect case and although it lived up to 90% of my expectations, the only CON I found in it was the missing routeing hole for the CPU cable at the top. Due to this, I had to connect the CPU cable from the front. The CPU cable was also shorter in length because of which I couldn't take it from behind the case through the big routeing hole. Other than these two issues I didn't find any major problems in this build.
Benchmarks
I had very little time to benchmark the games because my friend wanted to take his PC home as soon as possible and therefore I wasn't able to put the overclocking benchmarks here. Also, there were a lot of issues at the beginning like Windows 10 update problems, AMD graphics driver issues etc. because of which it took me a lot of time to get the desired results I was expecting for. And as I was using the stock AMD heatsink I didn't think that it would be a good idea to overclock it in the beginning especially when the PC is not mine. So, I didn't take any risk.
I tested this PC in Heaven benchmark program and in three different games: Rocket League, Tomb Raider 2013 and CSGO.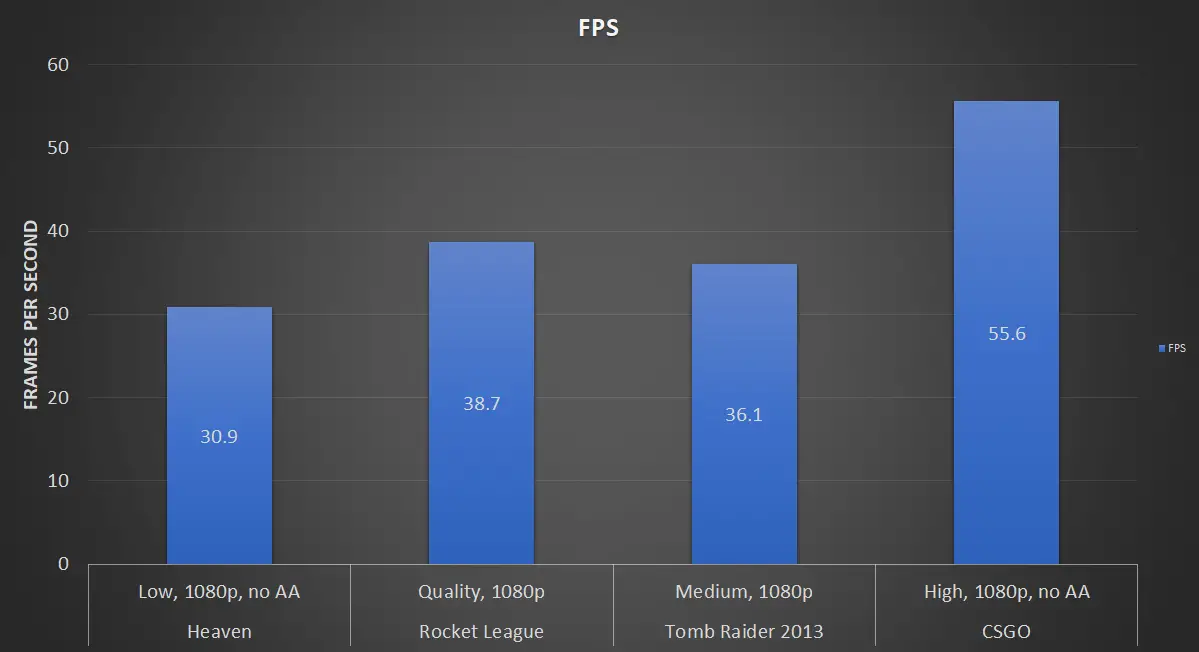 Conclusion
All the games were running as expected on medium settings at 1080p with fine frame rates and if I have had overclocked the CPU+GPU, then I would have easily obtained some good increase in those numbers. The Ryzen 2400G can perform very well and replaces the basic entry-level graphics cards like GT 1030 and RX 550. As this chip has 4 cores/ 4 threads, there was no problem I faced in multi-tasking as well. Temperature wise also, in intense gaming it never went above 74-degree Celcius. So, overall with the stock heatsink, it was working pretty much fine and if this chip is cooled by an aftermarket CPU cooler, then it would be worth every penny.