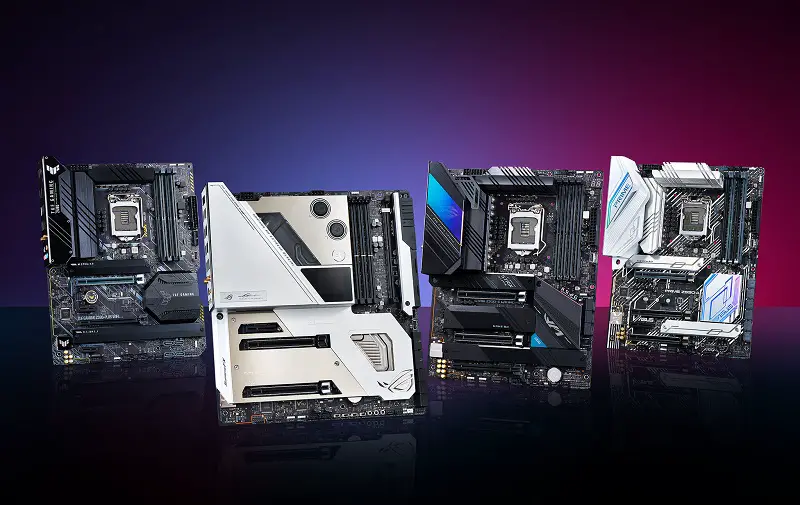 Intel is on its toes regarding the Alder Lake release scheduled for this Fall 2021. We already heard rumours surrounding the Z690 motherboards in past. However, earlier today, thanks to Komachi we are able to get a sneak peek into the list of Z690 mobos from Asus and what to expect from them.
https://twitter.com/KOMACHI_ENSAKA/status/1437720263488008195?s=20
According to these details, there are few things that are quite a few things that we need to discuss. We are seeing the list of 16 possible motherboard models from Asus. As we heard previously, the upcoming Z690 will provide support for all the latest technology including the onboarding of DDR 5 RAM.
Furthermore, Asus will keep the DDR5 memory for its ROG Maximus Z690 motherboards and a few top-of-the-line motherboards. But as it has always been in past, new technologies are always kept for the top of the line model and this is no exception a
Asus has also changed its naming pattern. It is no longer using roman numerals and instead stuck to a simple Z690 branding. The list only reveals the Extreme, Formula, and Hero models which shall be followed by the Apex and Impact usually come after.
The Prime series will offer compatibility both to DDR 4 and DDR 5 memory modules. Since these models will include the latest technologies like the DDR 5 support along with PCIe 5.0, it is safe to assume they will be coming with a hefty price tag as well.