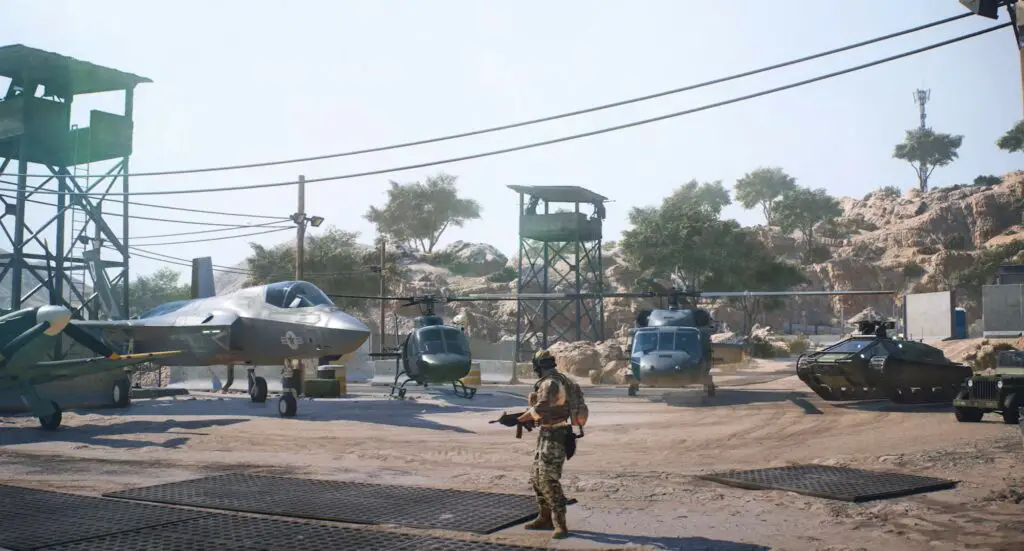 EA recently introduced its latest Battlefield game, Battlefield 2042 that is scheduled in coming October. Back at that time, EA introduced two out of four of its game modes. They kept the other two modes as a future announcement.
One of the modes was coined as "Hazzard Zone" but not a single clue was given on the last one. However, it was revealed during the EA Play event scheduled earlier today. The last one comes with the name "Portal". It is basically a combination of old Battlefield games.
The Portal mode in Battlefield 2042 is basically a community sandbox for its players. This mode will allow users weapons, gadgets, vehicles, and other assets from previous Battlefield games. In this particular mode, players can create various customized game modes and thereby will be able to share them with the community itself.
The Portal mode will feature six maps from different Battlefield games. Two each from Battlefield 1942, Battlefield Bad Company two and three from Battlefield 3. However, these older maps from the earlier Battlefield games will get the latest gaming mechanics.
As of now, we are yet to get detailed information regarding the last game mode that Battlefield will feature: Hazard Zone. We can expect to get more information about this mode sooner as Battlefield 2042 is scheduled for October 22 for PS4, PS5, Xbox One, Xbox Series X/S, and PC.
You can check out the Portal trailer below:-