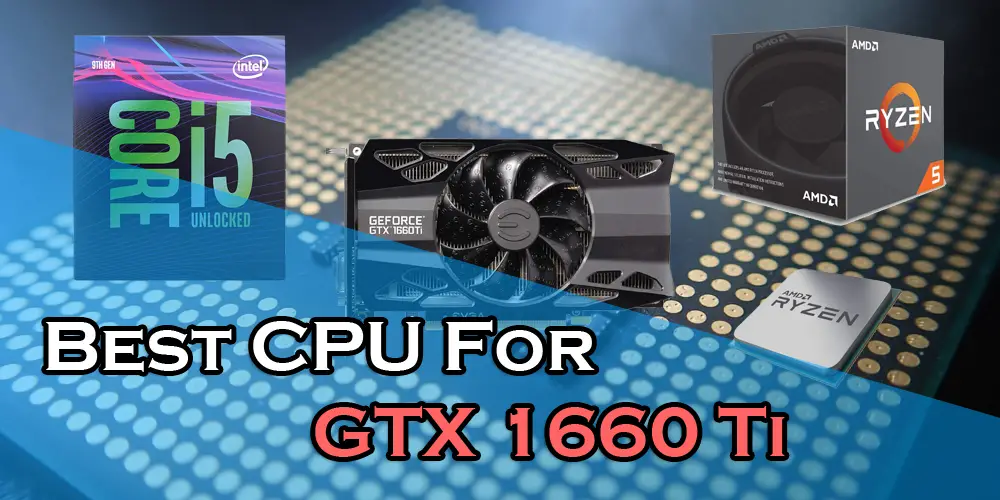 Nvidia's new GTX 1660 Ti is a completely different series in itself though the name suggests the opposite. In simple words, 1660 Ti is a GTX 1070 but at a much lower price of $300. Most of the basic GTX 1660 Ti cards cost as low as $280 and therefore, it is the best mid-end graphics card right now after the RTX 2060 if the price to performance ratio is compared.
The card has some serious power which can be unleashed if used with a decent processor which will easily let it max out every game at 1080p or even at 1440p without any compromise with over 60+fps which is insane for $300. For this purpose, I have listed out the best processors for this GPU if you own this or are planning to buy it for your Gaming build. Do drop a comment if you are confused in choosing the processor or in building your PC.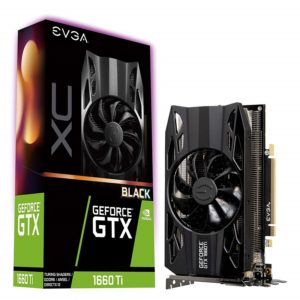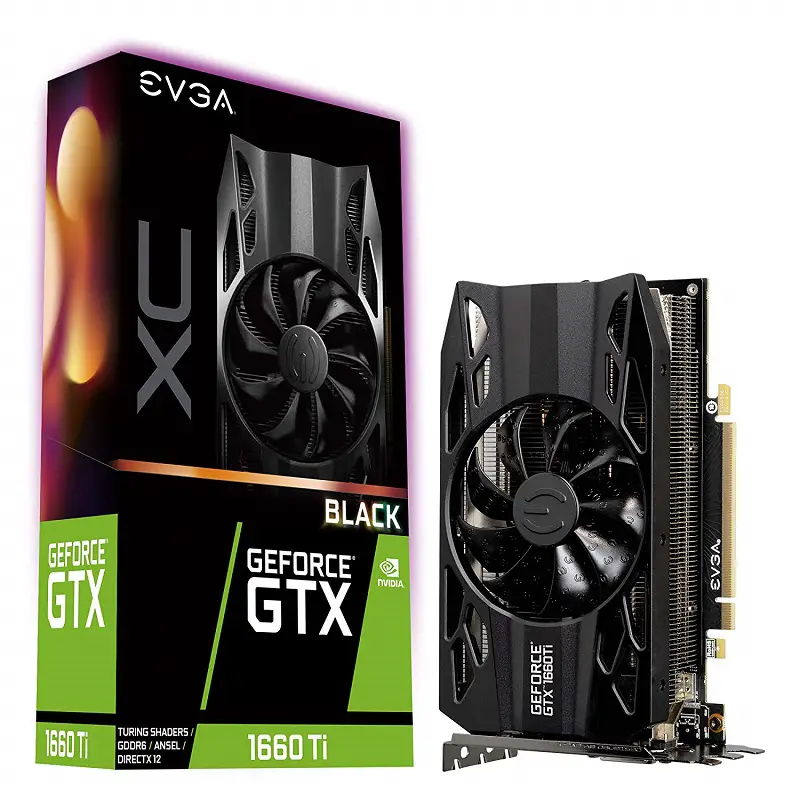 ---
Intel Core i5 9400F
Intel Core i5 9400F is not as famous as the 9600K but it has almost the same power as the previous generation i5 8600K. The core count is the same as the previous gen but the clock speeds are increased when compared to the locked i5 processors. It's now even faster than the Ryzen 5 2600 by around 10-20%. This gives it an advantage in gaming and thus without spending over $200, you can now easily max out games with the GTX 1660 Ti and get over 60fps easily.
This won't let any bottleneck happen and you would be easily able to build a $1000 Rig with this CPU and GTX 1660 Ti. Even if you upgrade your graphics card to something like RTX 2080, you will still be able to achieve great performance without upgrading your CPU.
Specs wise, it features 2.9Ghz as the base clock and 4.1Ghz as boost clock. So without any overclocking, the clocks are already good. Cache memory is also good which sits at 9MB and the power consumption is much lower than the standard Intel processors because it's made to be power efficient.
Good Configuration with this CPU-
---
Intel Core i5 9600K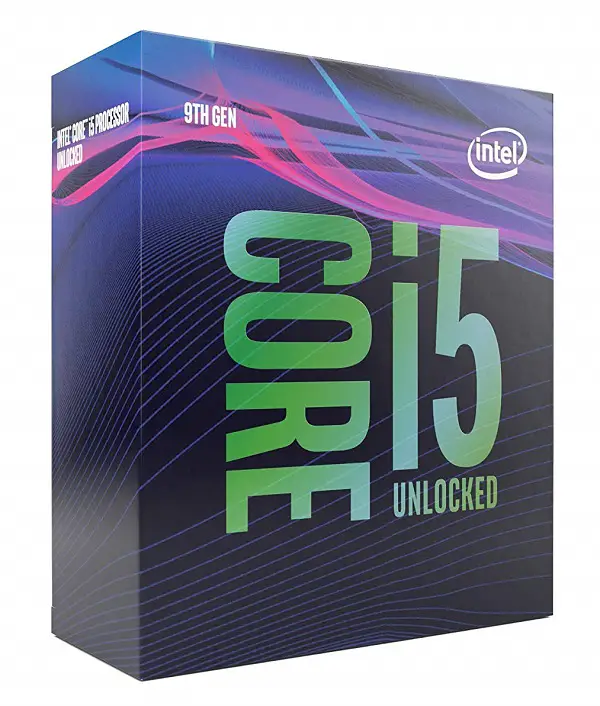 Intel Core i5 9600K is the "Best CPU for Gaming" if you want maximum performance at 1080p and 1440p. The chip is the 2nd CPU in the 9th gen Intel processors series and features unlocked capabilities. Base clock of 3.7Ghz and boost clock of up to 4.6Ghz is the highest ever that we have seen on any i5. This makes it super fast in gaming and productivity. With a good cooling solution, it can easily reach more than 5.0Ghz and you will get a good boost in overall performance.
Compared to the previous gen i5's and even the Ryzen 2nd gen processors, it easily beats them in Gaming by at least 10% margin in most of the games, making it the top mid-end CPU choice. Combining it with GTX 1660 Ti will lead to serious performance gains over other chips and it can also handle higher-end graphics cards as well. When I make lists of CPUs for a particular graphics card, I never leave out this CPU due to its popularity which is of course, due to its performance.
Good Configuration with this CPU-
---
AMD Ryzen 5 2600X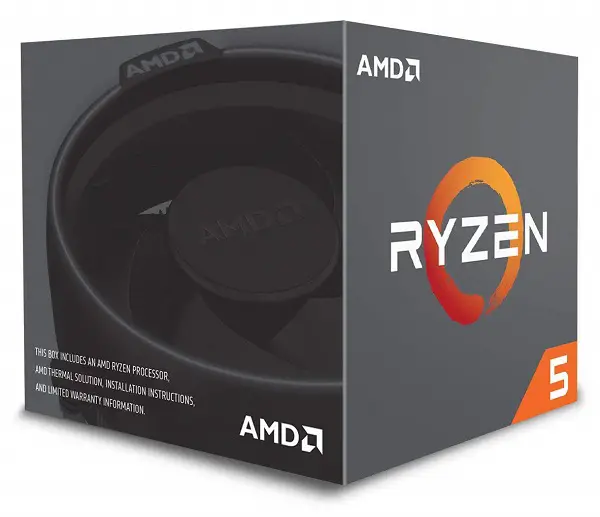 Ryzen 5 2600X may not be a better option than the above two but surely it has some good advantages over them due to its higher specs. This chip comprises of 6 cores but also has 12 threads and therefore in multitasking it can easily beat the i5's. Along with that, it is also unlocked and you can overclock it strongly with a good CPU cooler. Although it comes with a stock heatsink but for overclocking, a good Ryzen CPU cooler is a must so that you can get some noticeable increase in fps in games and higher scores in benchmarking.
It is clocked at 3.6Ghz which is similar to the 9600K but has a slower boost clock of 4.2Ghz. You cannot increase its core clock more than you can do with the 9600K therefore, the gaming performance of the 9600K is higher. For overall gaming/productivity, it surely is a better processor than the 9600K and is much cheaper. When you compare its price to performance ratio, then it wins the game overall. So, in case you want the best value, then go with the Ryzen 5 2600X but if money is not the problem, then 9600K is the best option after the i5 9400F for gaming.
Good Configuration with this CPU-
Conclusion
GTX 1660 Ti is right now the sweet spot for 1080p Gaming and if you want to maximize your performance taking value for the money as the factor for getting most out of your money, then the above 3 processors are the best match. Processors like i7 9700K or Ryzen 2700X will surely get more performance with this card but at the same time, they don't possess the same value for the price as the ones listed. For higher-end CPUs, I recommend higher end graphics cards like RTX 2070 or RTX 2080. For GTX 1660 Ti, a good mid-range CPU like the above mentioned are best for getting the most value out of your money.