Xtremegaminerd.com is a participant in Amazon Associate Program and is supported by the readers. The qualifying purchase you make through our links may get us some commission and doesn't cost you an extra penny.
---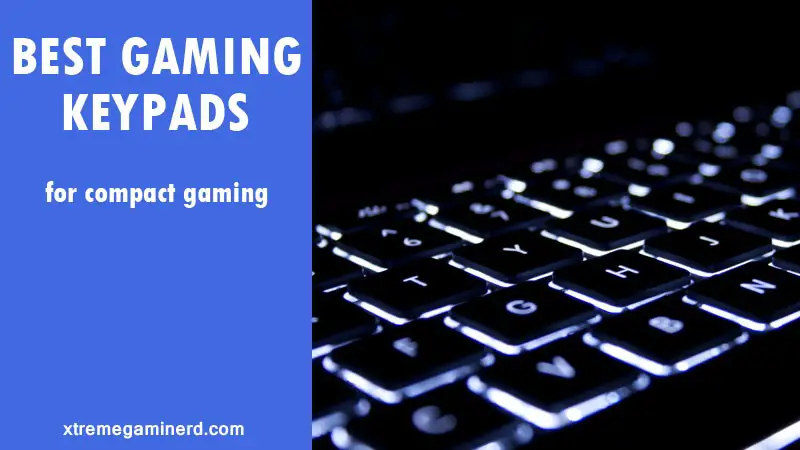 If you are a gamer and have an interest in professional gaming, then you might have seen some professional players uses a special hardware device that helps them to perform a certain task on the go. These are known as Gaming Keypads and they are pretty handy devices when you are serious about gaming. One can configure certain macro commands and can perform a specific action on the go with these keypads that are really helpful in certain games that needs multiple actions to be performed in a single click to get the best performance on them such as DOTA 2.
These gaming keypads are specifically designed with keys that can be configured individually to perform these actions as per your needs. There are many such gaming keypads that are available out in the present-day market and out of them, few deserve a notable mention. We have listed out the best of such keypads that offers amazing flexibility when it comes to features and performance and also when comes with the best value for money option.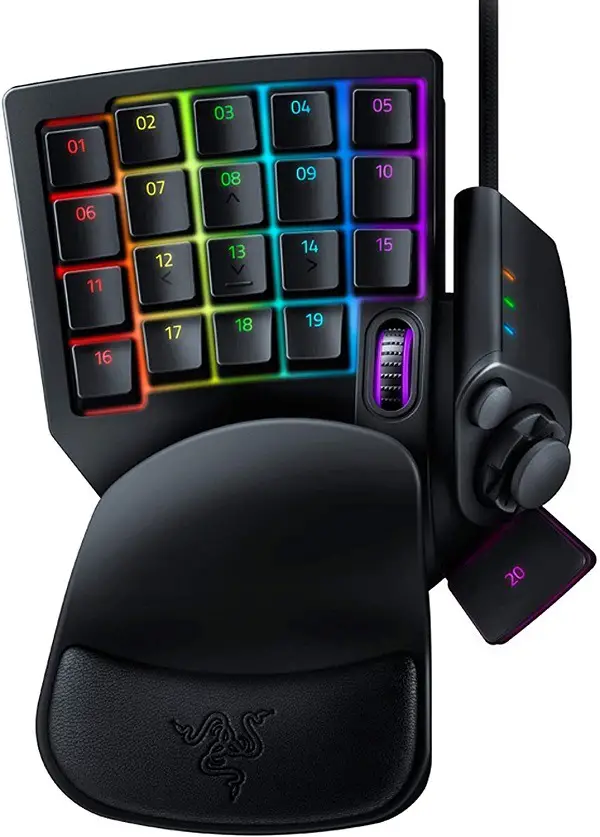 Razer Tartarus V2 is the latest gaming Keypads from that comes with the latest soft cushioned touch of a membrane rubber dome with the crisp tactile click of a mechanical switch and each key is actuated at mid-height for an instantaneous response that let you can command faster than ever.
The Razer Tartarus comes with 32 fully programmable keys that allow you to configure them individually to perform macros right at your fingertips. It also comes with an 8-way directional thumbpad that can also be used for easy movement or to expand on commands.
The Razer Tartarus comes with advanced ergonomics that allow you to enjoy your gaming sessions for a longer time. And to ultimately conclude the complete the package it comes with Razer Chroma backlighting with 16.8 million customizable colour options. It is further accompanied by 2 years of warranty.
Related:- Cherry MX Red vs Silver Speed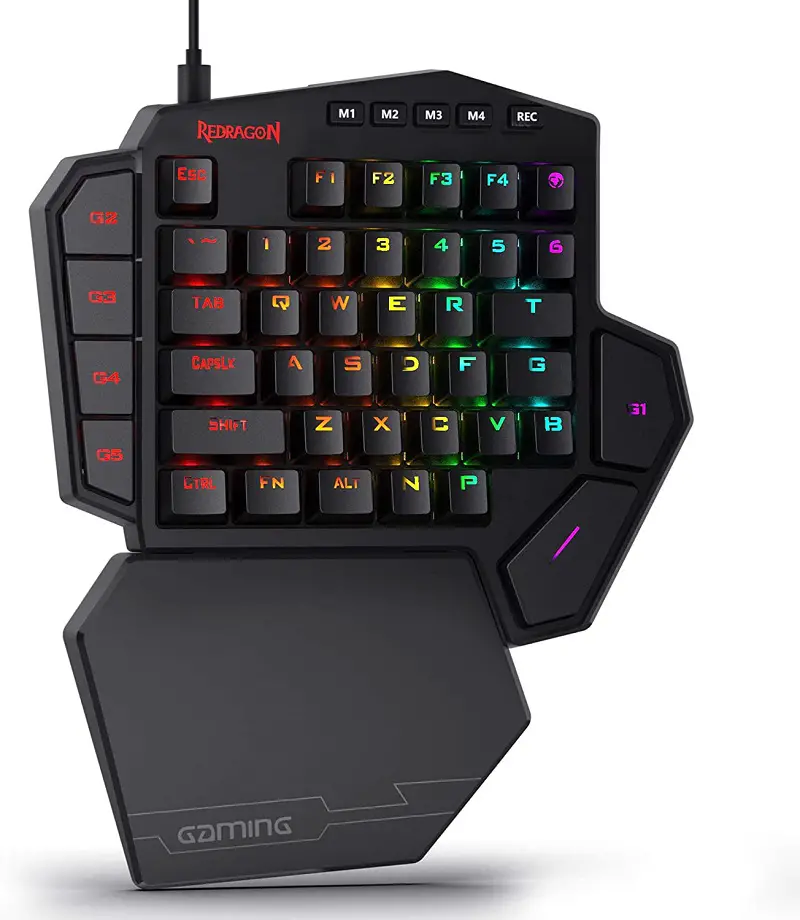 The Redragon K585 DITI is a good gaming keypad and also one of our recommended one-handed keyboard that comes with a budget-friendly option and yet provides excellent value for money features. It comes with either Black-Blue Switch or Black-Brown Switch. Both of the variants are priced at 42.99$ and comes equipped with 42 Keys including 7 macro keys, detachable magnetic wrist rest, and a USB type C connector.
Further, one can enjoy the crisp tactile click of OUTEMU switches and to configure them one can download the software from the website itself. It also comes with 5 RGB backlit modes that are selectable with 16.8 Million Colours. It also features a USB pass-through port that can come handy during intense gaming sessions.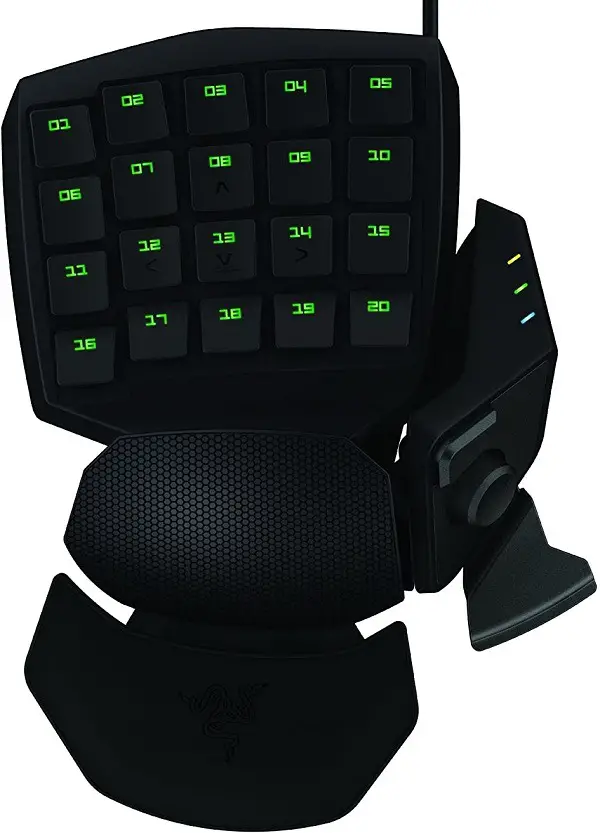 Razer Orbweaver is one of the best gaming keypads that a gamer can have. They are available in two variants, one that comes with Mecha-membrane keys and the other that comes with mechanical keys and are priced at $68.39 and $93.99 respectively.
It comes with 20 fully programmable keys that can be configured individually and also come with programmable 8-way directional thumb-pad that can also be used either for movement or as a modifier. Further, it has superior ergonomics that assure you can use it for a long duration. It is designed with adjustable, hand, thumb, and palm-rest modules that allow the users to customize thumb rest according to their situation.
The Razer Orbweaver Chroma also features individually programmable backlit keys that come with 16.8 million colour options and can be easily configured via Razer Synapse software and to make sure you stay worry-free, the same is covered with 2 years of warranty.
Related:- Best low-profile keyboards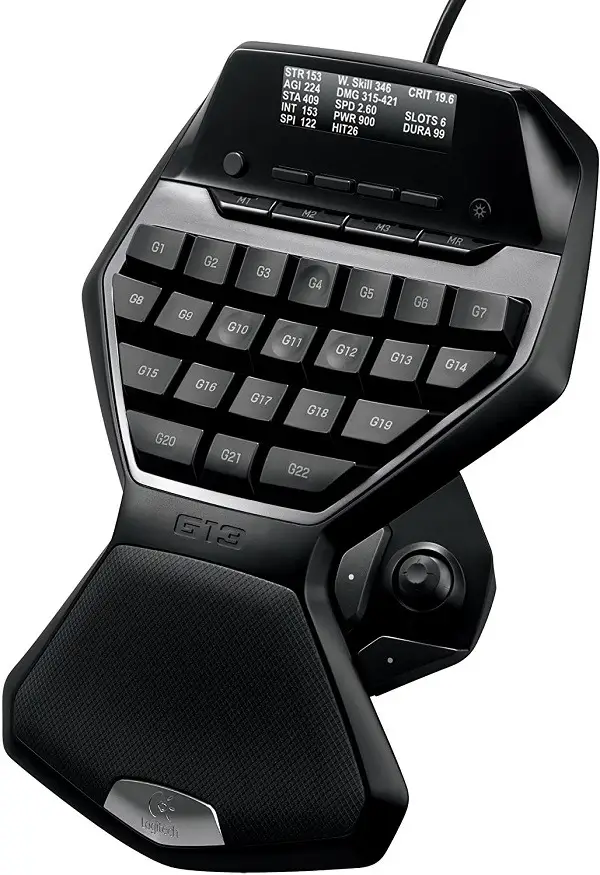 The Logitech G13 is an old one in the world of gaming keypads but still, it has got a lot to offer. The Logitech G13 offers 25 programmable keys that can be configured individually to create macro as per your requirement. It also comes with onboard memory that can store 5 ready-to-play profiles.
Further, the design is well suited for your day to day gaming sessions and the ergonomics ensure that you are fully comfortable for long usage. It also comes with customizable backlighting which is really helpful for playing in a dark environment.
However, the main attraction of this gaming keypad is the inclusion of GamePanel LCD displays that provides you with game stats, system info, and communications from fellow players.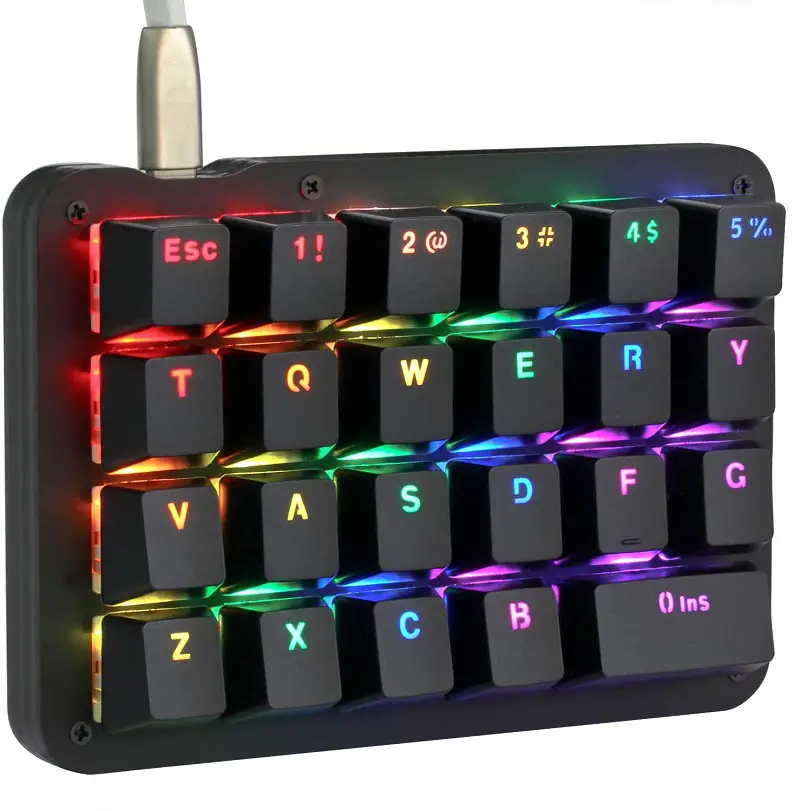 The Koolertron Macro Keyboard is really a handy gaming keypad that comes in a budget-friendly value and yet offers nice features. It comes with 9 programmable switches that can be used to create macros and the macro functions can be used in series and can support up to 792 key commands, which can meet various complex usage scenarios.
It also comes with a memory profile where a user can store up to 4 different profiles and can be used as per the required scenario. It is currently priced at $42.99 and also comes with RGB illumination which is a great option in the said price range.
Conclusion
There are many available Gaming Keypads in the market, however, the ones mentioned above, are best in class according to us and we will suggest that if you are currently looking for a gaming keypad that is aimed to sharpen your gaming skills, then you should take a look at our suggestions.