Xtremegaminerd.com is a participant in Amazon Associate Program and is supported by the readers. The qualifying purchase you make through our links may get us some commission and doesn't cost you an extra penny.
---
Zebronics Max Plus- A good cheap option
So if you guys are reading this article then you must have some interest in Gaming or you must be looking for a mechanical keyboard which is great in performance but also budget friendly. Well, we will be glad to let you know that you have come to the right place. Today we are going to review Zebronics latest Mechanical Keyboard, the "Max Plus". The new product from Zebronics is also the successor of Max Keyboard released in last year. Unlike its predecessor, Max Plus is a full-length keyboard.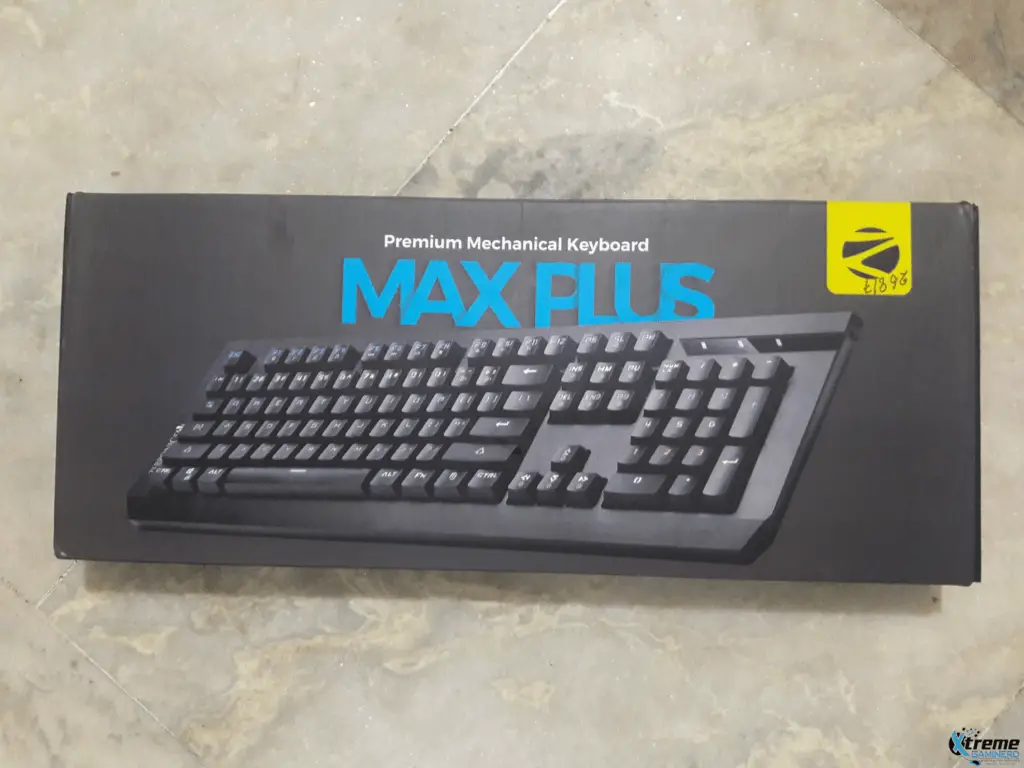 During the launch of Zebronics Mechanical Keyboard Max plus, Mr Pradeep Doshi, Director – says, "Max Plus is the level II for the ultimate gaming experience. It is a culmination of advanced performance and technology designed for gamers with a redefined sense of style and sophistication. Along with Max Plus, we have series of products in pipeline exclusively for Gaming, Keep watching this space for more."
The Max Plus keyboard is tagged with a price of @2999 which means it's the best budget mechanical keyboard at present. Yes, you heard that right as the bang for buck product offers 7 modes Backlight, Custom Blue mechanical Switches, Superior Quality build, Multimedia Keys, Gold-plated USB Connector and braided cable.
Packaging and Specs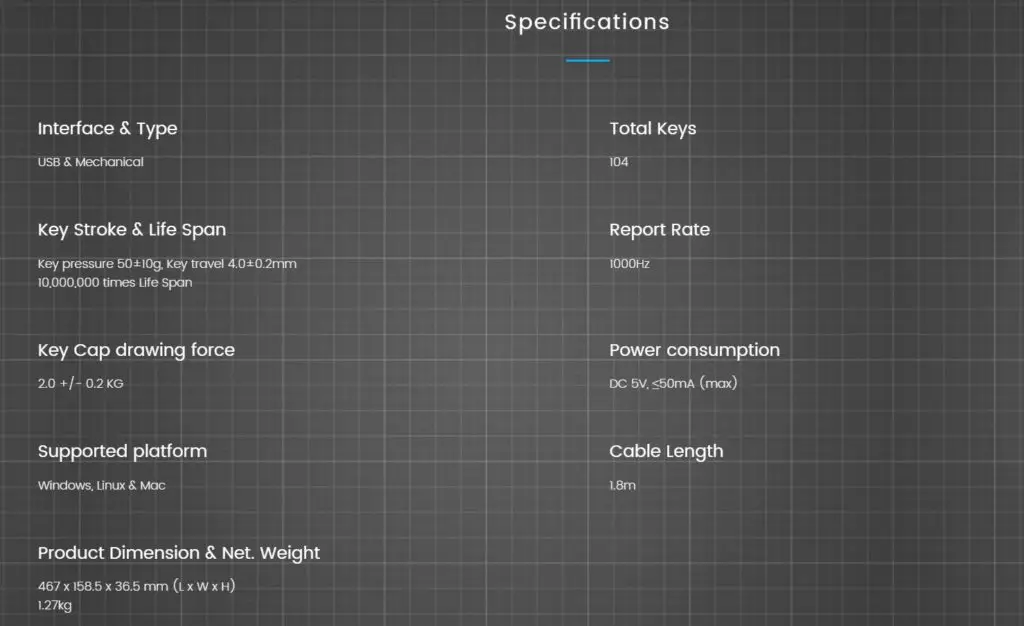 The Max Plus comes in a neatly packed box with the cable being neatly locked with velcro straps. The packing material is also good. The front side has an attractive look which depicts the picture of the Keyboard itself along with the name "Premium Mechanical Keyboard: Max Plus" printed in white and blue. The opening portion has details of the specification and two locks which are made to lock with the backside of the box.

The back side has detail image about the product along with detailed specification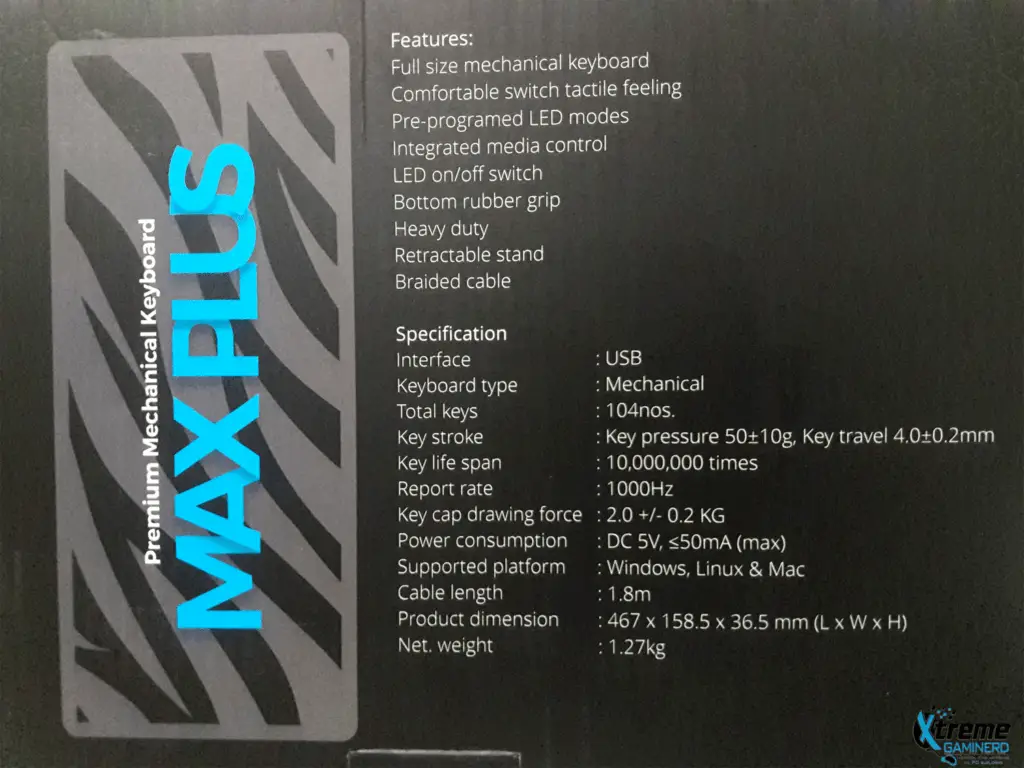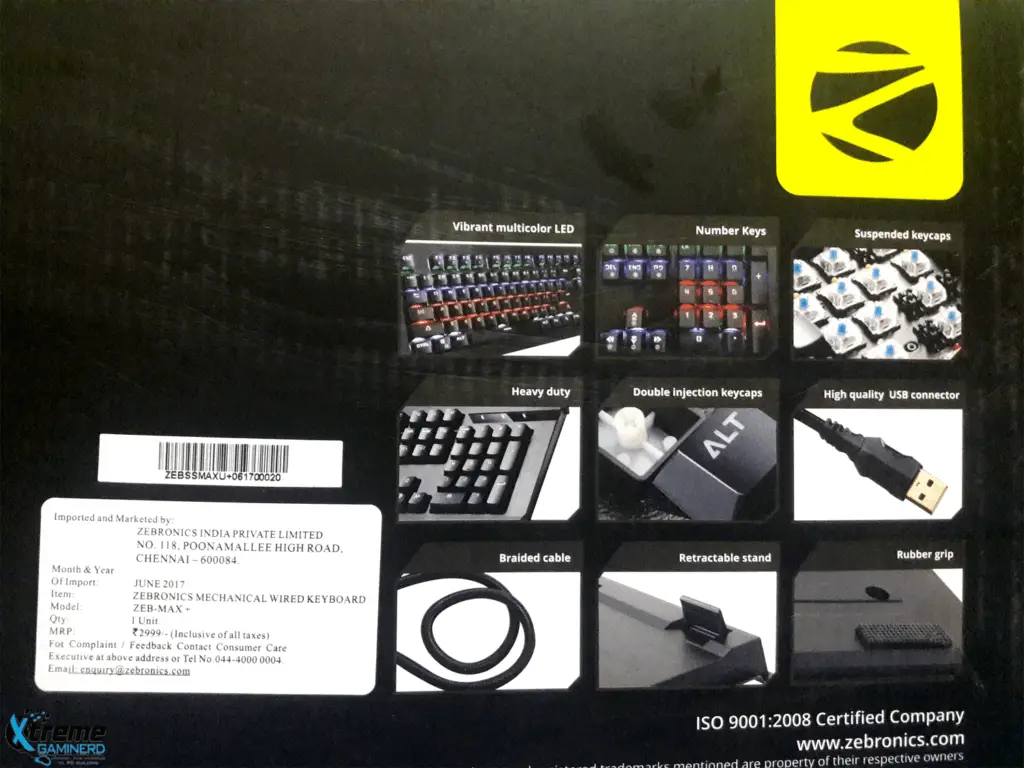 Now after opening the box, we will find the keyboard itself. At a glance, it looks sturdy and can withstand heavy load. It also has a premium finish. The build material is also of good quality and also a heavy one weighing about 1.3kgs which also adds a positive aspect as it will withstand your gaming rage.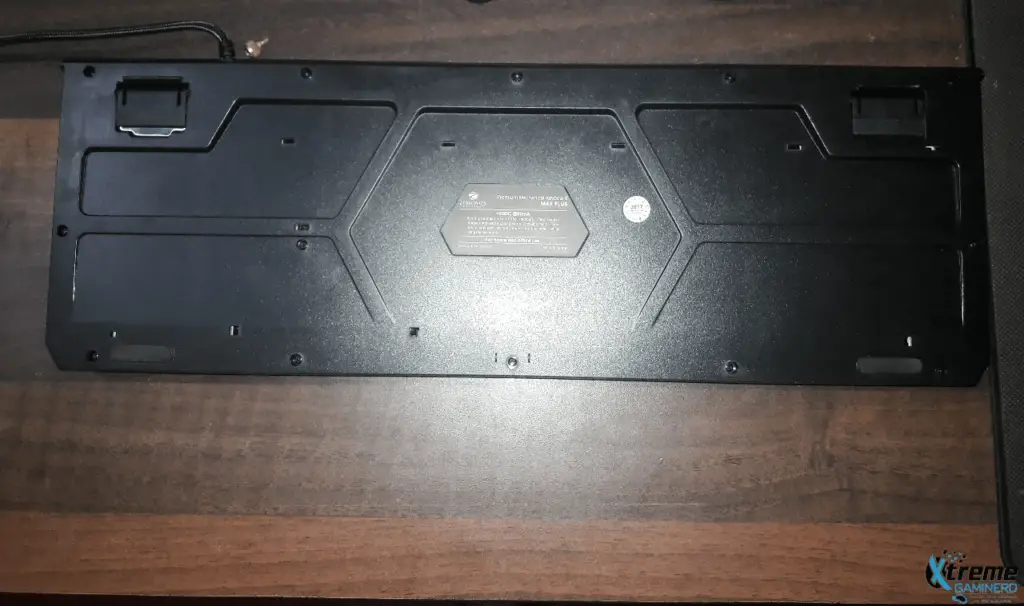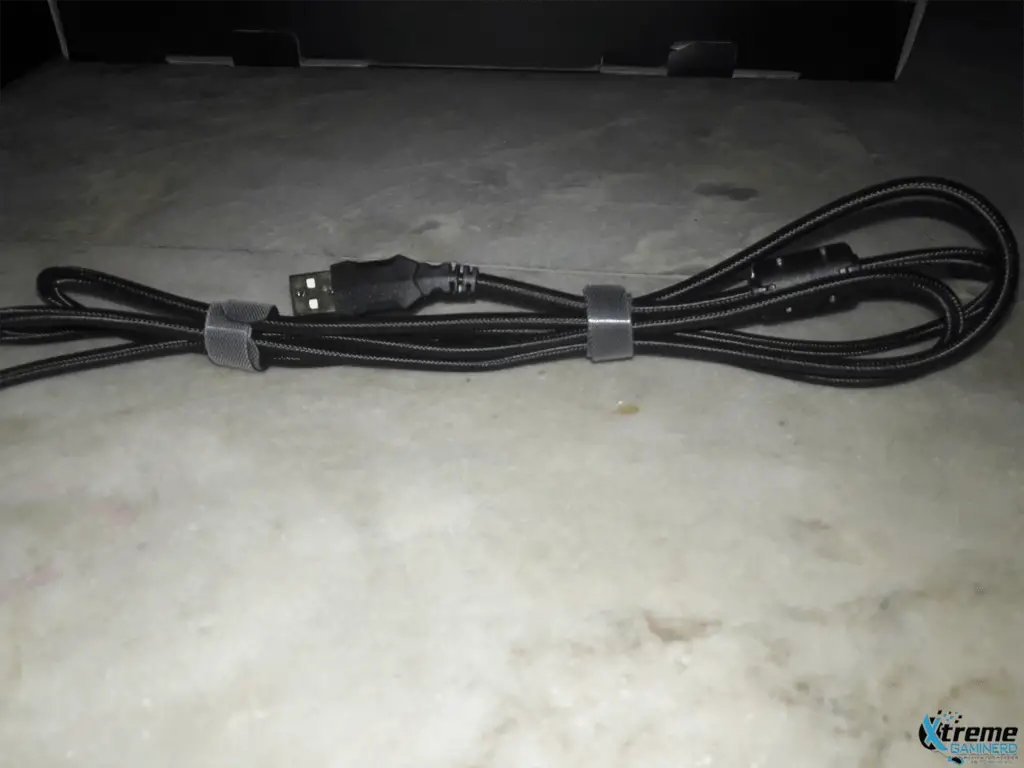 There are two rubber pads present on the back side of the keyboard. There is two durable stand present in the back side of the keyboard which lifts the keyboard. The quality of materials used for building the keyboard and its components are really of top quality. However an addition of wrist rest would be a valuable addition, as while using the keyboard, I felt little uncomfortable as the space between the bottom rows of keys and the frame is very less give the wrist a stress if it is used for a long duration.




[nextpage title="Features and Conclusion"]



As we have explained the packaging and build quality, let's advance with the features this keyboard offers.
Keys
The keyboard is equipped with multimedia keys however they are not separate ones which mean they are along with other keys and is accessible through a function key. The keys which are present in this keyboard are custom blue mechanical switches which feel similar to the Blue Cherry MX switches found in high-end premium gaming keyboards and are quite costly as compared to the Zebronics Max Plus.
It will give you perfect tactile feel and acoustic feedback. These keys have very detectable actuation point which helps you in typing as well as gaming. There is no mention of the Anti-ghosting present, however, upon use, we didn't found any. Max keyboard has suspended and double injection keycaps meaning it can be taken off easily and double injection means they are very durable.
Mechanical keyboards have significantly longer life than normal keyboards. The keycaps can be replaced with any MX switches if you found the provided keycaps are not up to the mark as for us the fonts printed on the keycaps are very dull. There are no macro keys present and nor can be configured. I feel this would have been a great addition to make macro keys via utility software as they are really helpful in games like Dota2, Counter-Strike etc.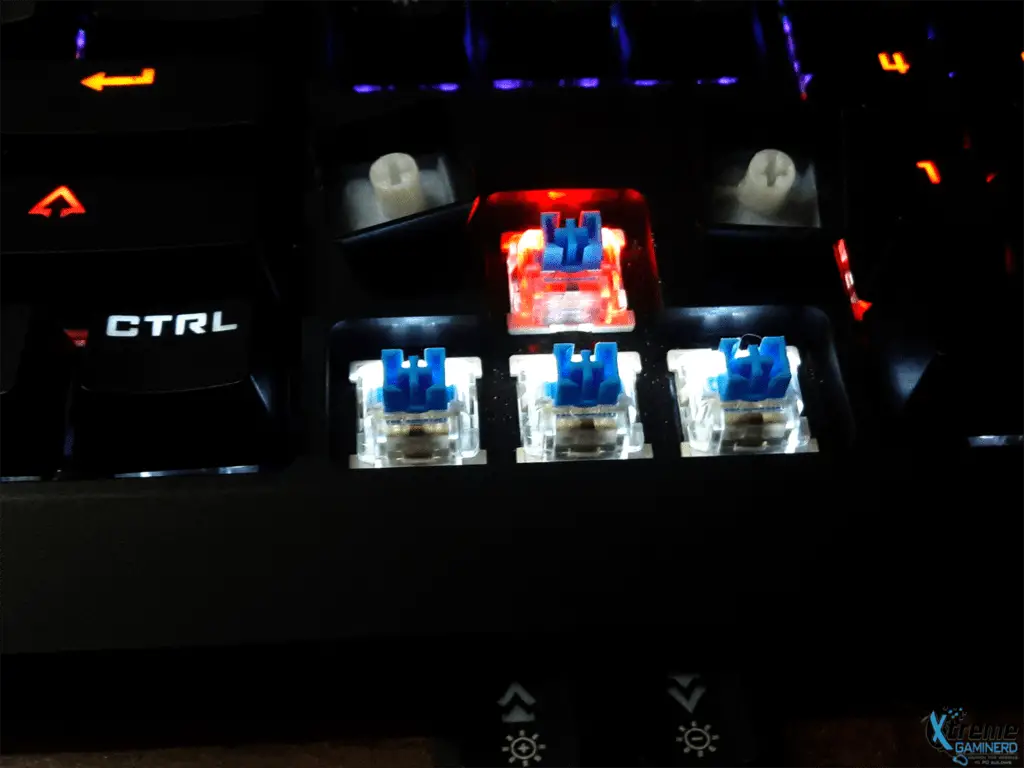 LED Back Lighting
As it's a plug & play device, therefore, there is no hassle present. We need to plug it in USB and boom it's ready to use. The first thing you will notice is the backlighting of the keyboard. The keyboard is loaded with 7 pre-configured modes of multi-coloured LED backlighting which can be changed easily with the help of the "Fn" key. Instead of illuminating every key with other colours, Zebronic has illuminated 6 rows of keys with six different colours and it also has the lightning effect such as game, snake, breathing, wave etc. it has also provided with 5 different brightness level and transition speed. Though the lighting is quite annoying to me because the modes and the transition speed will draw your attention while you are playing games in the dark as they are too bright or too dull.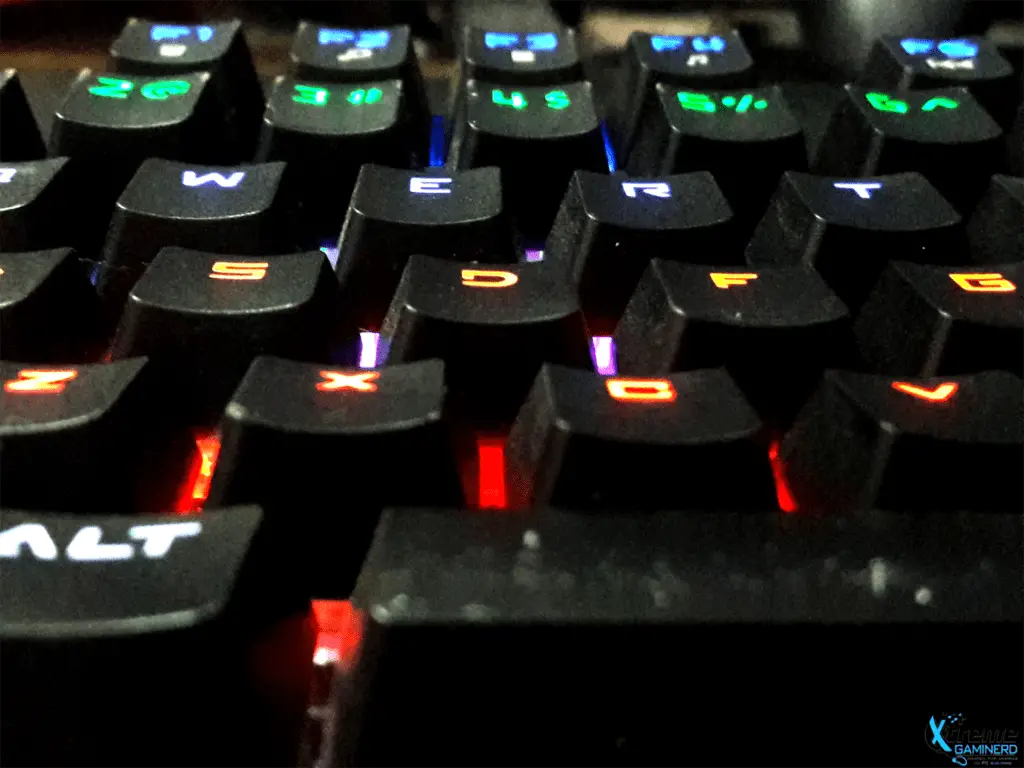 Hotkeys
The Zebronics Max Plus is equipped with 12 function hotkeys which are shortcuts for multimedia such music player, controlling the media volume, seeking the tracks and more. The keyboard also comes with a windows lock key that is basically used to disable the action of the windows key on your keyboard which when playing a game is quite handy as you don't want your start menu to pop-up accidentally. While the hotkeys are great, it should be kept in mind that they are all accessible using the Fn(function) key present on the keyboard, which is same to the ones found on laptop devices.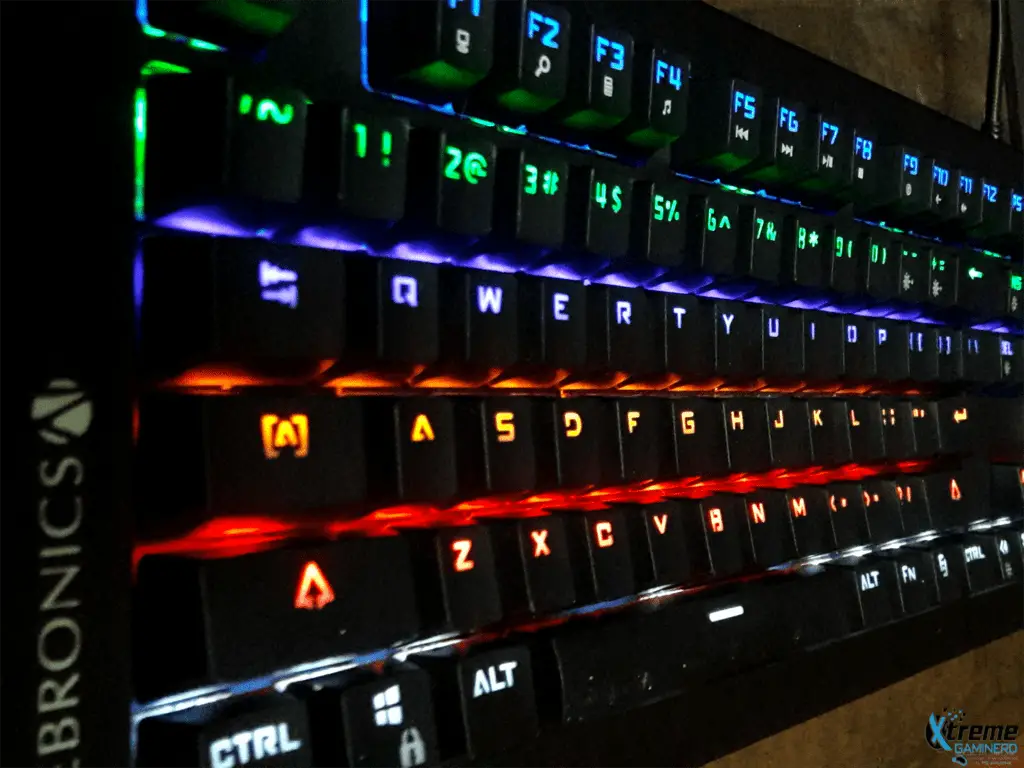 Performance
Now as we have covered the features of the keyboard, without any further adieu let's test the performance of the keyboard. If you have used membrane keyboard or Chiclet keyboard, it will take some time to get used to a mechanical keyboard, but once you are on to it, I can assure you, you'll never want to go back. The Max Plus or any mechanical keyboard will help you in achieving faster typing speeds, allowing you to type in more words per minute than you usually would as I am writing this article with the same keyboard and decided to review it after a month of use. The tactile and audible feedback offered by this keyboard is also quite good. The key placing on this keyboard is quite good and it will ensure that you don't miss your keystrokes.
Now from a gamer's point of view this keyboard is really awesome as there is zero input lag and alongside it has a response time of 1000Hz which really makes a difference if you are playing FPS games such as Counter-Strike, Call of Duty, Battle Filed etc. The fast response time makes it's sure that the moment when you make a key depression that's been reported to the CPU. Its performance is quite satisfied as I tasted this keyboard in DOTA 2, Counter-Strike: Global Offensive, COD, etc. and none of a time I faced ghosting or any input lag.
[rwp_box id="0″]