Intro
Xtremegaminerd.com is supported by the readers. The purchase you make through our links may get us some commission and doesn't cost you an extra penny.
---
Arctic BioniX F120 Gaming Fans
Arctic launched its new Airflow fans recently along with their new Freezer 33 edition CPU coolers. This time the company claims that the fans are redesigned for better airflow with more reliability and lower noise. I have never tested any Arctic products before so I can't compare them with any previous Arctic fans to conclude what has been improved and what not, but I have different types of fans from different companies to which these BioniX AF120 fans will compete against in this review. Let's find out if the Arctic BioniX F120 is really worth your $15 or not.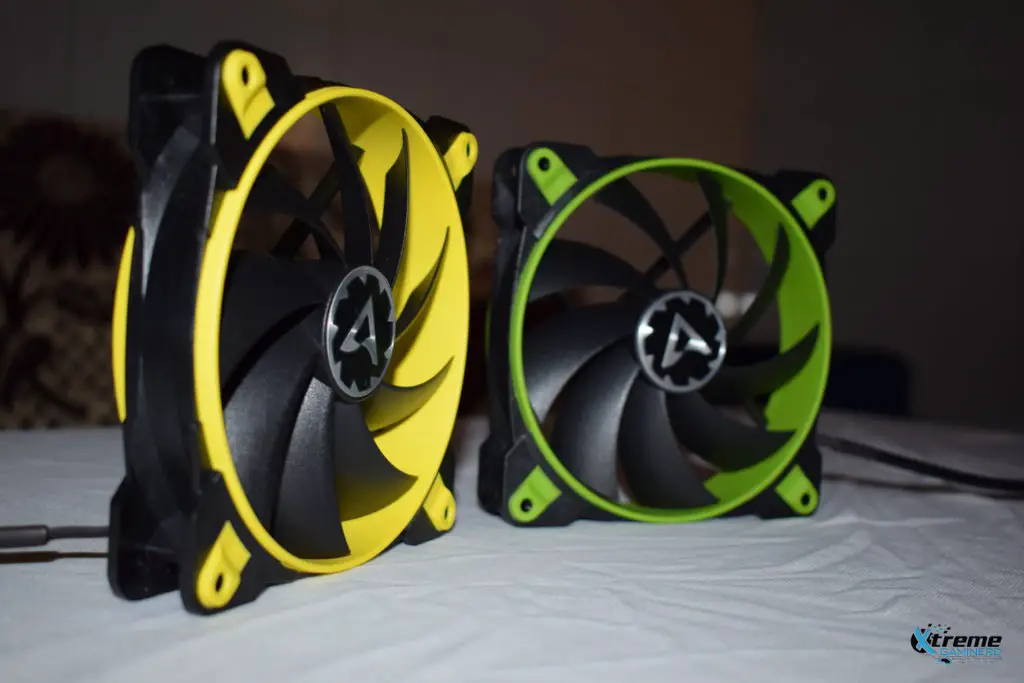 Specifications:-
| | |
| --- | --- |
| Dimensions | 120 (L ) x 120 ( W ) x 27 (H) mm |
| Fan | 120 mm, 200 – 1800 RPM (Controlled by PWM) |
| Airflow | 69 CFM / 117 m/h |
| Bearing | Fluid Dynamic Bearing |
| Noise Level | 0.5 Sone |
| Current / Voltage | 0.20 A / + 12 V DC |
| Weight | 129 g |
It's no doubt that Arctic produces very good CPU coolers and I have recommended their F12 fans in my best PC fans article because they are cheap and get the job done. But there are a few things that I can definitely point out in which it made the new BioniX F120 fans better.
Arctic recently sent me their new fans to review them, so I am thankful to them for letting me have hands on them before most of the buyers can so that I can give my opinion if you should get these fans for your PC or not.
These fans are currently present in two sizes: 120mm and 140mm. Both have the same design but a difference in performance. There are 4 colours in which you can buy them right now: Red, Green, Yellow and White. 
Unboxing
If you can see from the front side, the box states that it has 10 years of limited warranty. I haven't seen this much of warranty with any fan till now. I am sure Arctic is sure about the reliability of the BioniX fans and that's why they have increased the warranty for a very long period.  Although it's impossible to test the reliability of any product but I think when the company is giving it as their official spec, then this is a huge pro.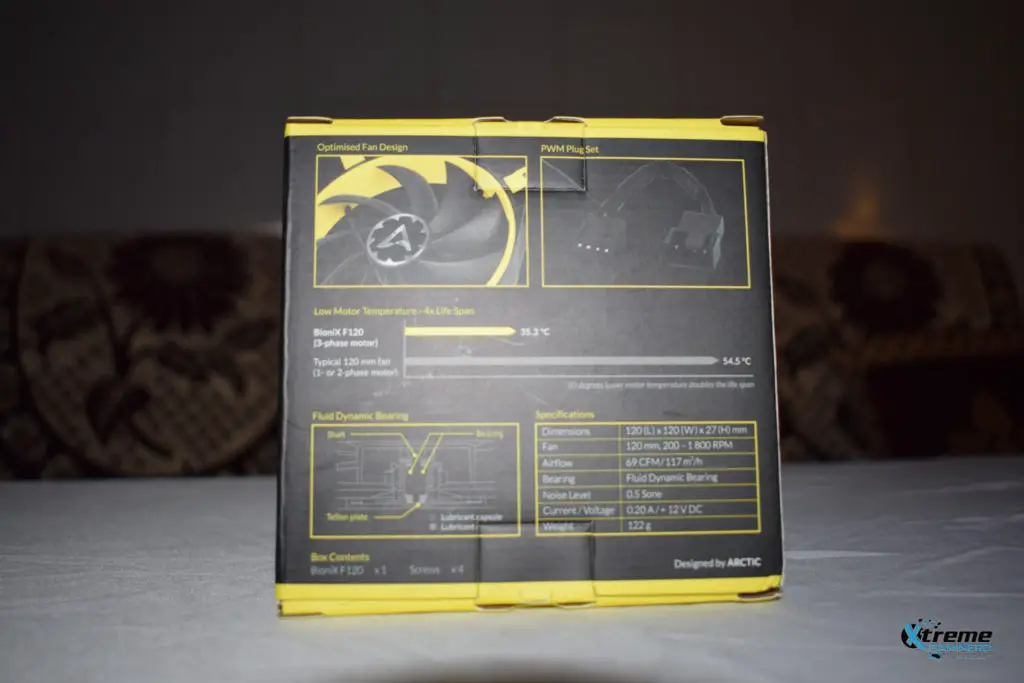 At the back of it, the box explains about its mechanism and have the basic specs which I listed above. The box is neither small nor big. It's just adequate to fit in the fan and its accessories.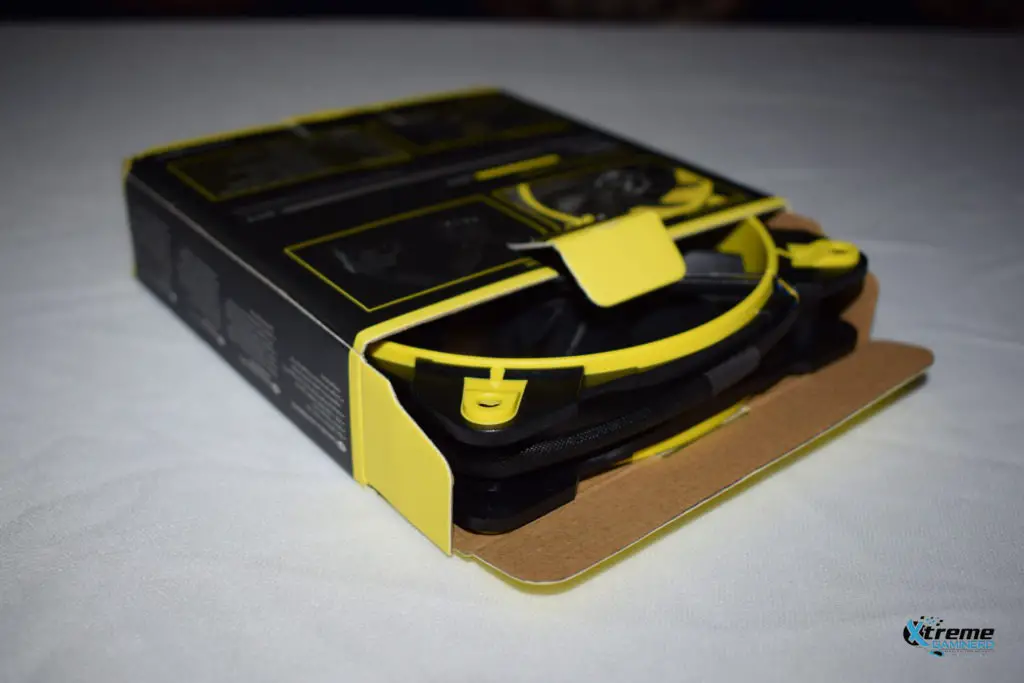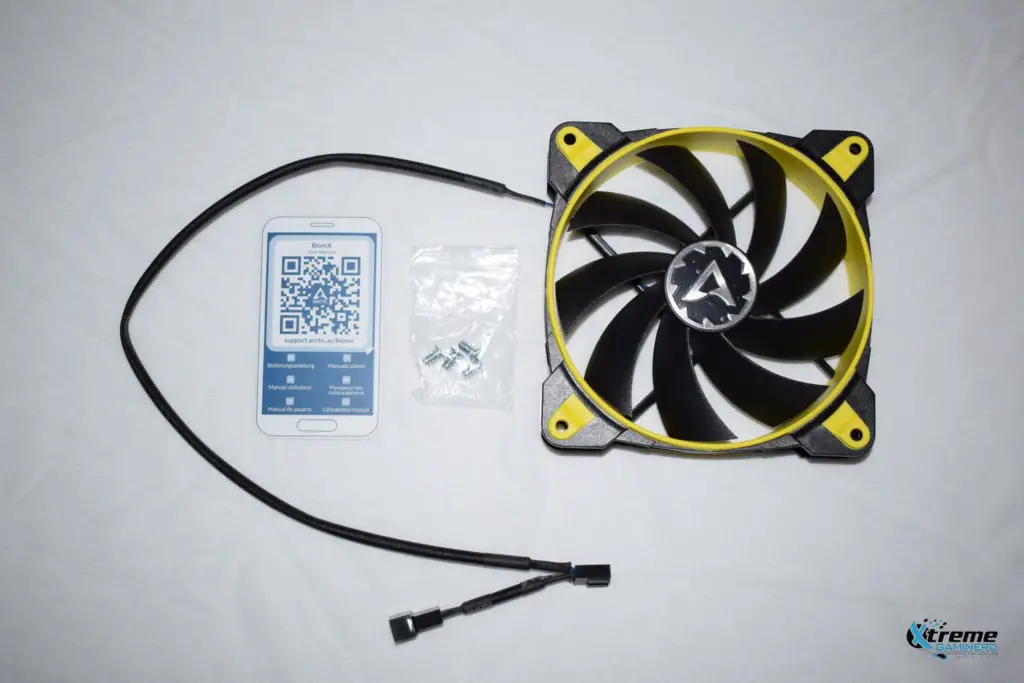 So, the box contained three things: QR CODE, 4 screws, 1x 120mm BioniX F120 fan. This is very basic and most of the fans come like this. But the major difference here is the manual guide which is now in the form of QR Code. You have to scan it on your phone to open the support page from where you can get the installation methods. I would prefer a hard copy of manual instead of going to the website because it makes things so easy and using the website will need you to have the internet.
Taking a close look
The fan looks very good with the yellow accents with an Arctic Logo in the middle. Almost every fan has LOGO in the middle except Noctua but what you can see from the above pics that the fan has fixed colour combinations and there is no RGB version of this fan right now. If you are building a PC with a particular colour theme in your mind, then you can have 4 colour options for this which I think are the most common colours. But once you use particular coloured BioniX fans, then you will have to stick with it or change the fans altogether to change the colour theme. A PRO for those who want a fixed colour and a CON for those who like to change the colours on a day to day basis.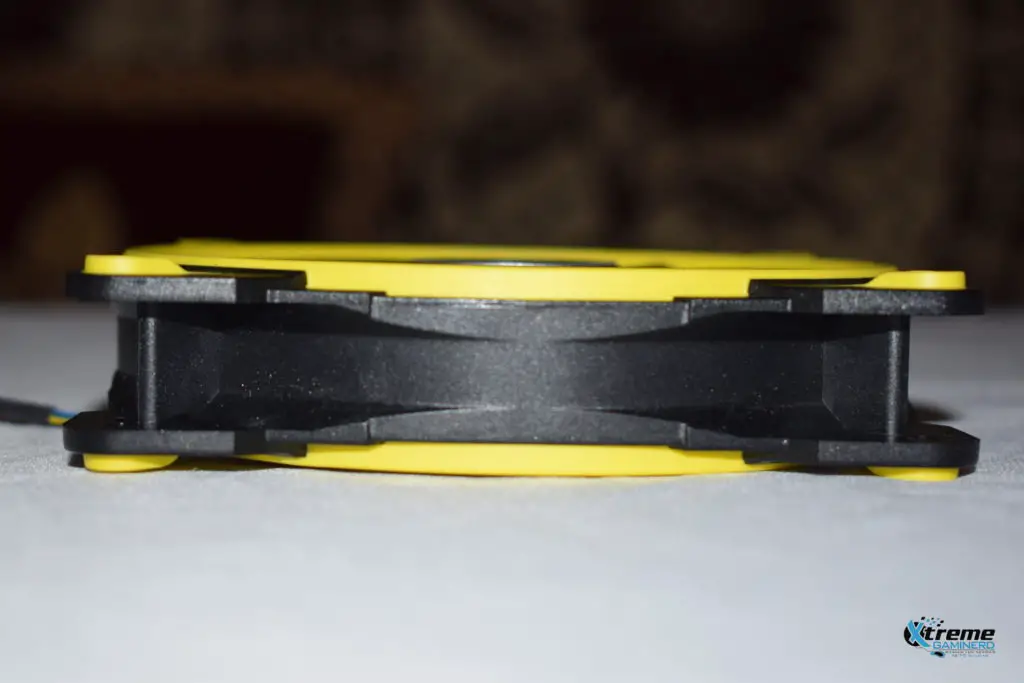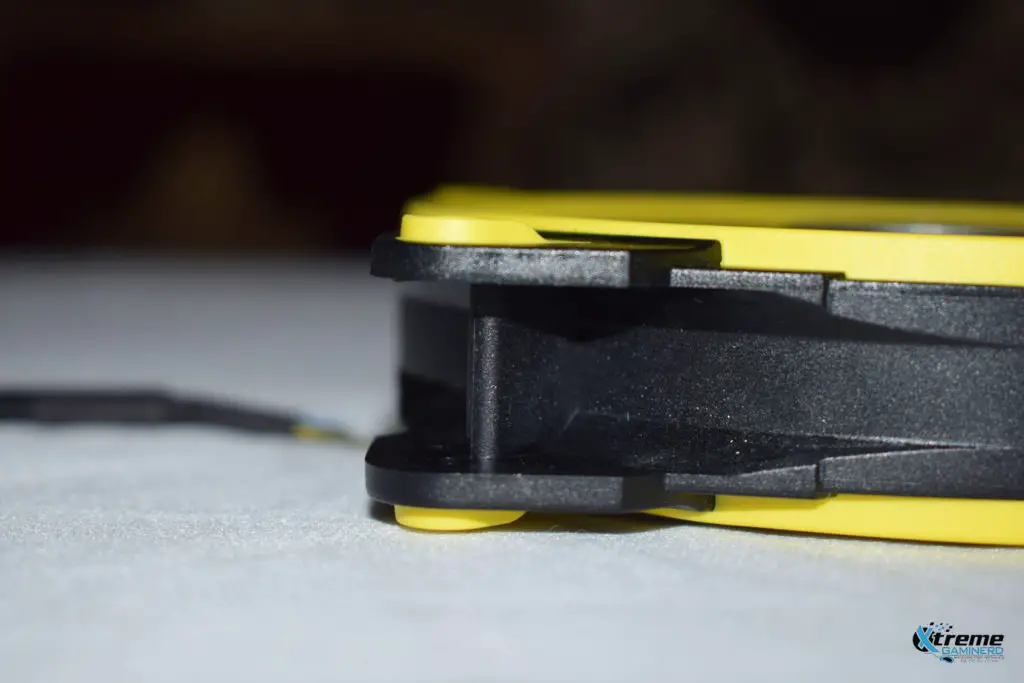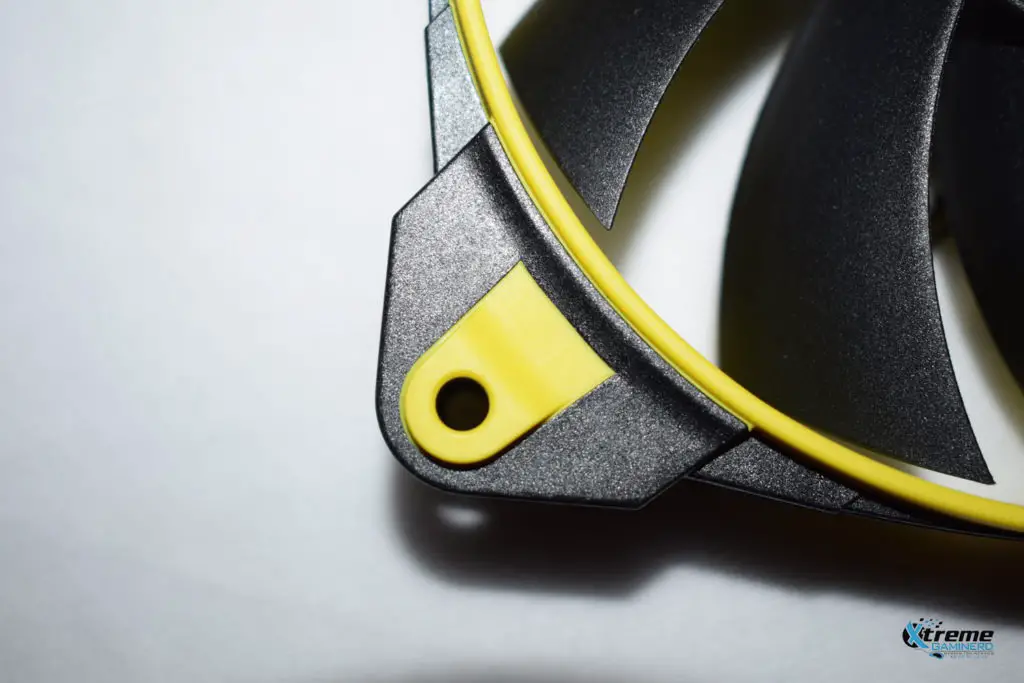 Taking a look at the sides, it is built decently with properly aligned screw holes i.e., the screws can go easily straight from one hole to another as there is an extended plastic just touching to the holes at one side for easily routing the screws without any difficulties. As some fans don't have this like Corsair SP120, the screws tend to go in different directions during installation. But now, a lot of fans use this same mechanism for routeing the screws. Corsair HD120 is particularly the best in this case.
The fan corner is also equipped with small rubber pads to minimize vibration which is a must needed feature.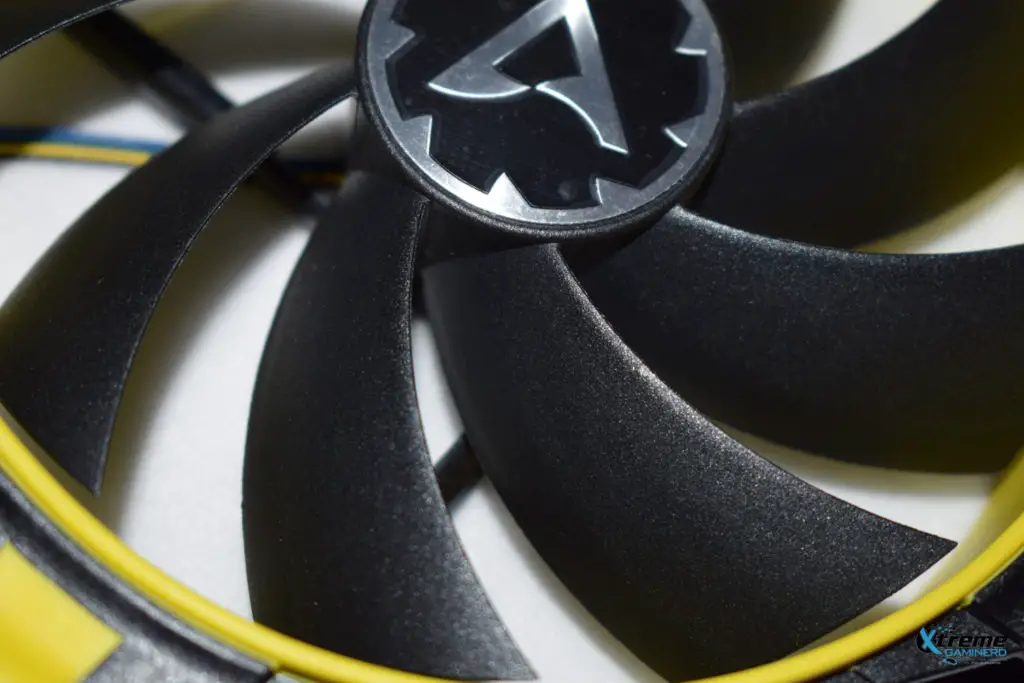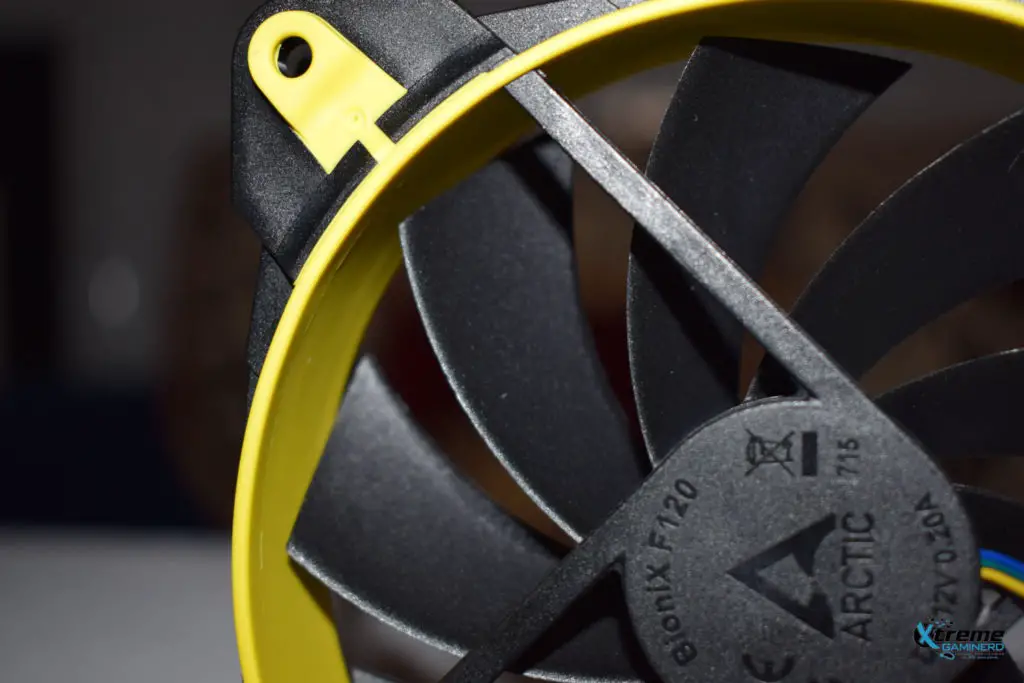 The fan blades are something which is the second most important thing in a fan after it's bearing. As it uses a fluid dynamic bearing, the bearing must provide less friction to the fans and help in achieving low noise which we will see in the real test soon.
Fan blades are similar to the previous Arctic F12 fans. I don't know about the rigidity of the F12 fans but the rigidity of this fan is much better than any fan I own. The plastic is very hard and the blades are very thin. You can't bend them easily and this should achieve higher speed with lesser vibrations. As compared to my Corsair AF120 fan which is also a very good Airflow fan, the fan blades are wider at the end in BioniX F120 fan while the blades of Corsair AF120 are equal in width from start to end.
The blades are also flexible in Corsair AF120 and even in most of the fans that I own. This in one case a Pro and a Con. As for a hard blade, the airflow is better and a higher speed can be achieved but at the same time, they are more brittle than flexible plastic blades which do not break easily but don't provide as good performance as a hard blade fan can.
The fans of BioniX F120 are also longer than the Corsair AF120 but are equal to the Cooler Master's MasterLiquid 240 120mm fans which are great air pressure fans.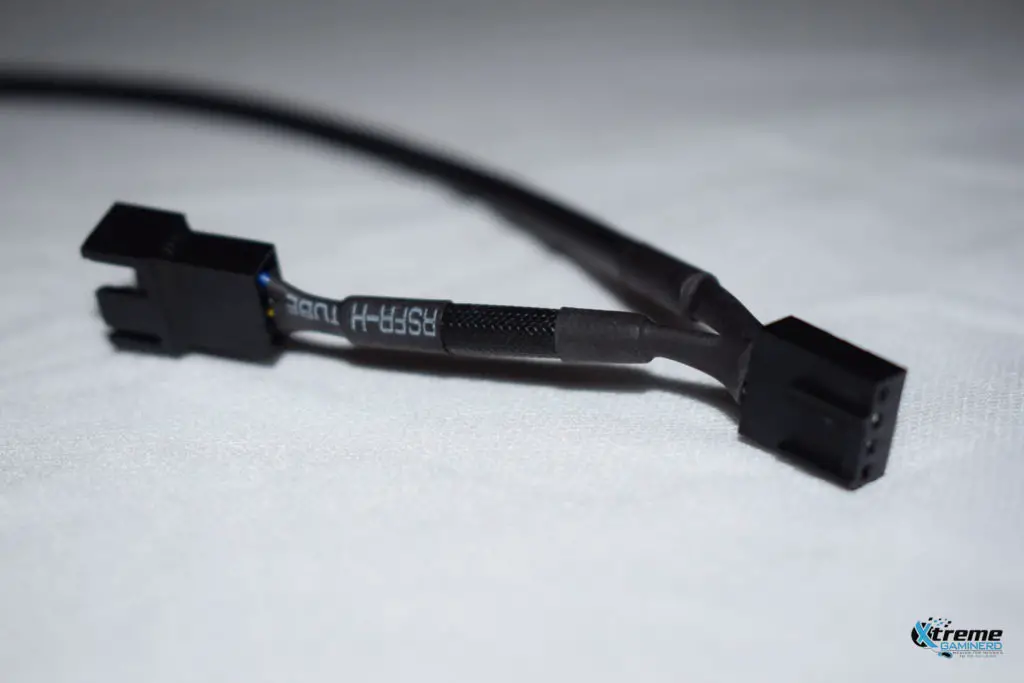 In accessories, it lacked a fan splitter because it is already equipped with a splitter which has one 4 pin female PWM connector that will be connected to power the fan and a 3 pin male connector to power one more fan. So, it's a good innovative idea to power more fans without including an extra fan splitter.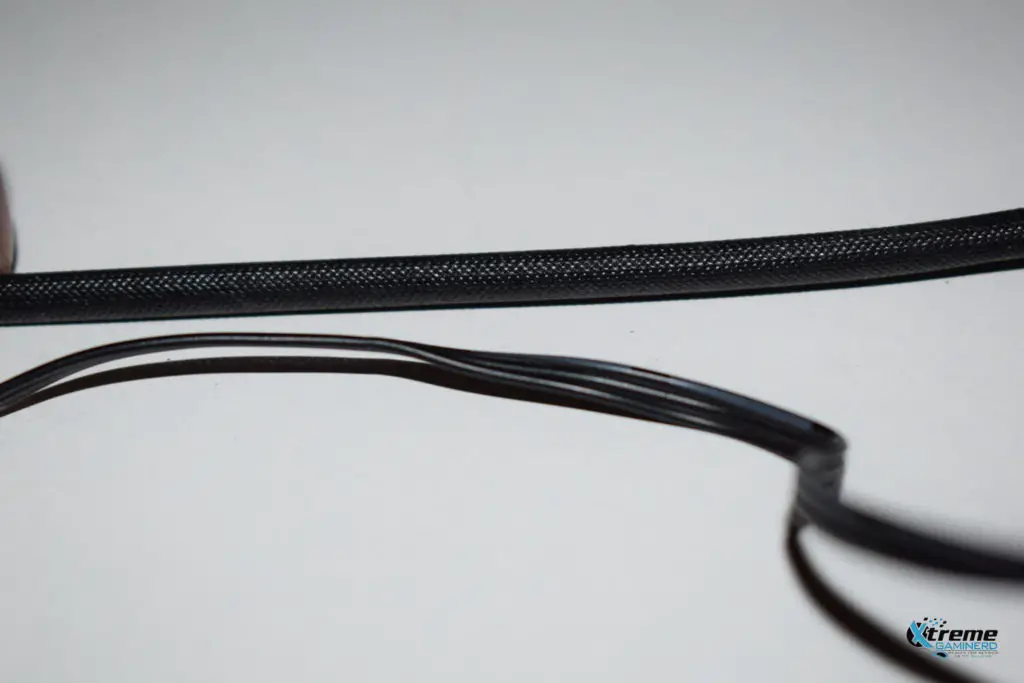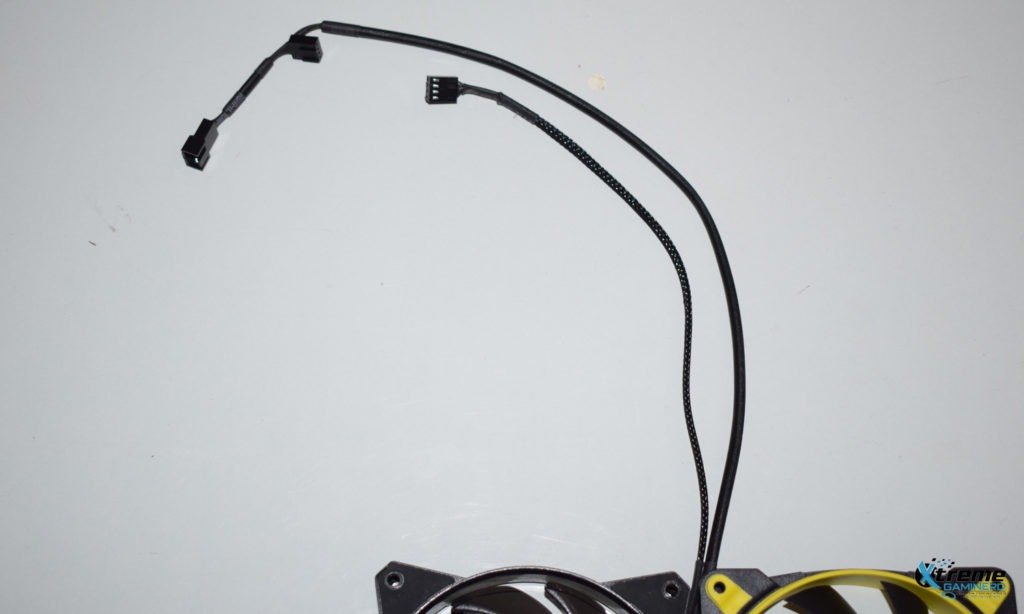 Cable is protected very well with a good thick coating. It's thicker than the Cooler master's Air pressure fans and far better than the Corsair AF/SP/HD fans. The length is adequate, neither too long nor too short but longer than most of the air pressure fans that I have.