The Core i5s have always been the popular choice amongst enthusiast gamers due to the value they offer. Particularly the locked Core i5s that cost much lower than the unlocked Core i5s while delivering performance that is not significantly behind.
Currently, one of the fastest locked i5s we have today is the Core i5 13400F which is competitive with the $200 Ryzen 7000 CPUs. It is not only perfect for gaming but delivers higher productivity than any other $200 CPU.
That said, for a processor like this one, you need to make sure to throw a GPU that can get the maximum benefit from its potential and at the same time won't break the bank.
In this post, we are looking at the top five graphics cards you should consider if you are building a powerful mid-range gaming machine.
Best GPUs for Core i5 13400F
AMD Radeon RX 7600
Buy at Amazon
Buy at Newegg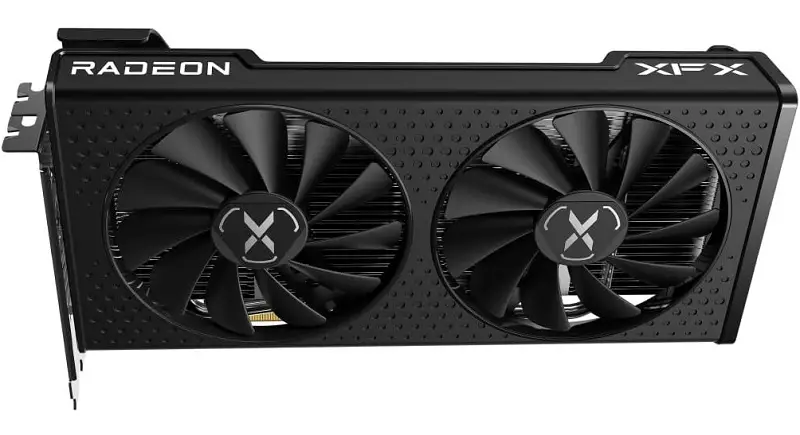 Talk about 1080p sweet spot gaming performance, you don't need more than an RX 7600. This GPU is the slowest amongst the RX 7000 family but still holds enough power to max out games with 60+fps.
The RX 7600 is based on RDNA 3 architecture and boasts 2048 SPs. For around $270, this is a decent card with 8GB of VRAM that is sufficient for most games at 1080p but sometimes it is available for $250 which is a pretty fair price for this card.
It's around 35% faster than its predecessor RX 6600 and comes pretty close to the RX 6650 XT. The only problem some might face with it is its 128-bit bus which can't benefit intensive AAA titles at 1440p like those that feature a memory bus of 192 or 256-bit.
Still, it is a satisfactory card for the 13400F but also the bare minimum for a CPU like this.
Nvidia Geforce RTX 4060
Buy at Amazon
Buy at Newegg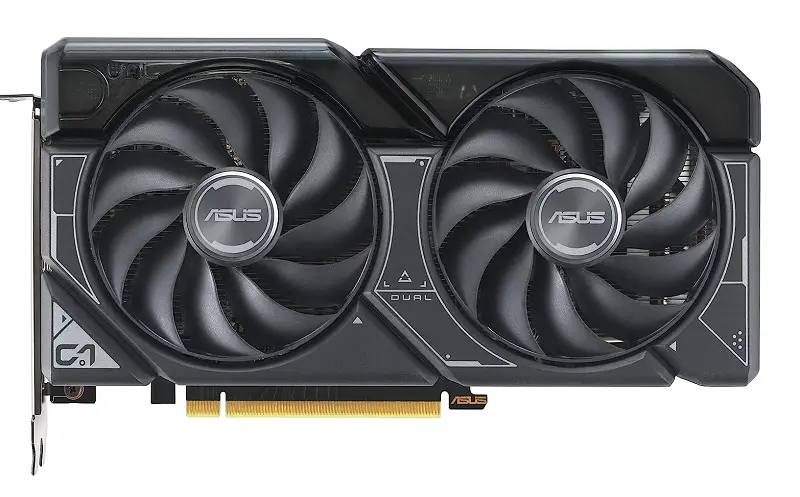 If you love the green team, then the RTX 4060 is for you. The card replaces the RTX 3060 and provides around 10-15% more performance. Even though it is not the best upgrade Nvidia did over the 3060, it is still a fine choice for $300.
It ties in with the RX 7600 in most games while outperforming it in some. However, the 4060 is much superior to RX 7600 when it comes to Ray Tracing performance, and with the help of DLSS 3 frame generation, you can have a big boost in fps.
The card comes with 3072 Cuda Cores, 8GB GDDR6 VRAM on a 128-bit bus, and runs on impressively low power of 115W.
AMD Radeon RX 6800 XT
Buy at Amazon
Buy at Newegg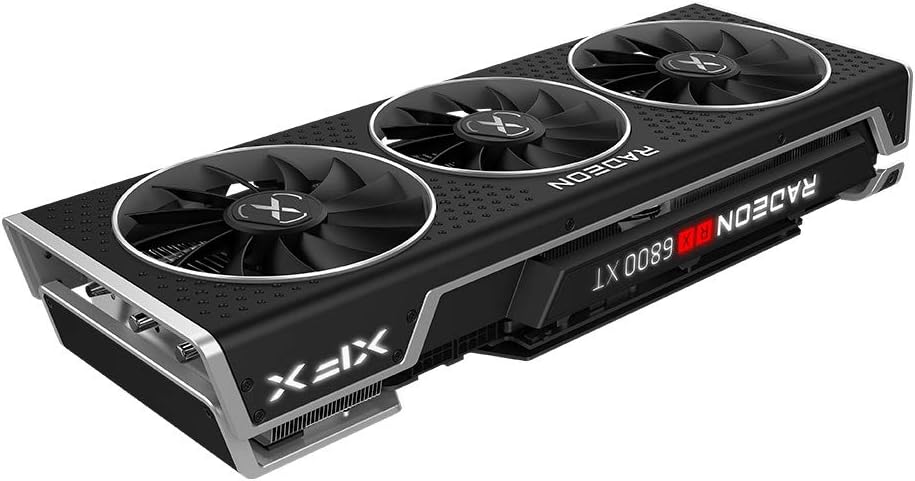 If you are looking to max out games at 1440p, then we have the RX 6800 XT from the previous generation based on RDNA 2 architecture. This thing is still relevant in 2023 due to giving out insanely good performance for a price of just $500-$550.
The card comes with insane horsepower via 4608 SPs and 16GB of GDDR6 VRAM on a big 256-bit memory bus with newer generational mid-range cards lacking. This is why the RX 6800 XT can compete even with the latest generation cards while costing lower.
Expect it to deliver much higher than 60fps even at 1440p resolution and is pretty much capable of doing entry-level ray tracing.
Nvidia Geforce RTX 4070
Buy at Amazon
Buy at Newegg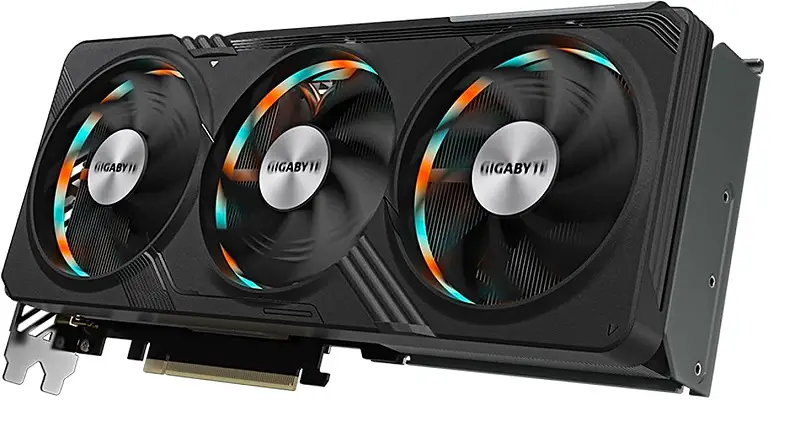 While the RTX 4070 was initially criticized due to being more expensive than its predecessor, the RTX 3070(which is true), it is still much better than the RTX 4060 Ti which doesn't even come close to its performance while costs much more than it should.
The RTX 4070 is a 1440p gaming killer that outperforms the RX 6800 XT pretty easily for $100 more and is far more impressive in ray tracing which is a solid selling point of Ada cards.
It can easily max out games in Ray Tracing at 1080p resolution and if you want to play at 1440p with RT On, you can still do so by turning on the frame generation to achieve 60 fps.
It comes with 5888 Cuda Cores, 12GB GDDR6X VRAM on a 192-bit memory bus, and a TDP of only 200 watts.
Nvidia Geforce RTX 4070 Ti
Buy at Amazon
Buy at Newegg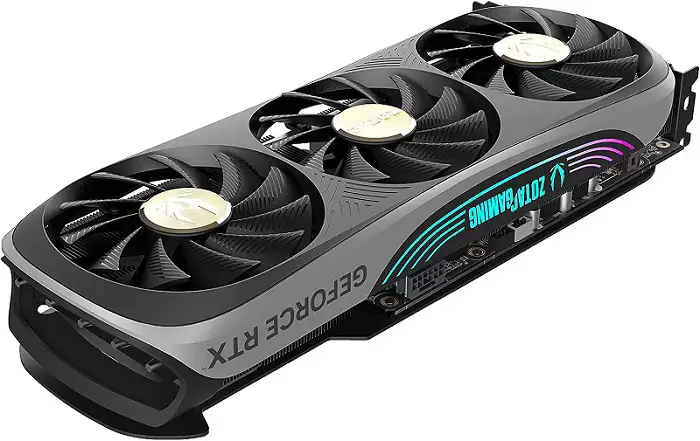 The RTX 4070 Ti is $200 more expensive and 20% faster than the 4070. It hosts a serious horsepower for maxing out games at not only 1440p but also at 4K resolution.
The card comes with 7680 Cuda Cores, significantly higher RT and Tensor cores, 12GB of GDDR6X VRAM on a 192-bit bus and a TDP of 285W. Its memory configuration is the only complaint I have because, at $800, a card should have at least 16GB of RAM on a 256-bit bus.
Still, this is just my expectation and the card currently doesn't fall short in gaming on higher resolution. I believe that for a $200 CPU like the Core i5 13400F, the 4070 Ti is the max GPU recommendation I can give, and going above that is unreasonable and illogical unless you are upgrading your CPU too.
Final Words
The i5 13400F is the first locked i5 CPU that features 10 cores which is a big upgrade over the 12400F. This allows it to excel in gaming and productivity.
Considering that you are buying this CPU for gaming, the above-mentioned GPUs will provide you impressive value for every cent you pay. Let me know what GPU you are going with in the comments below.