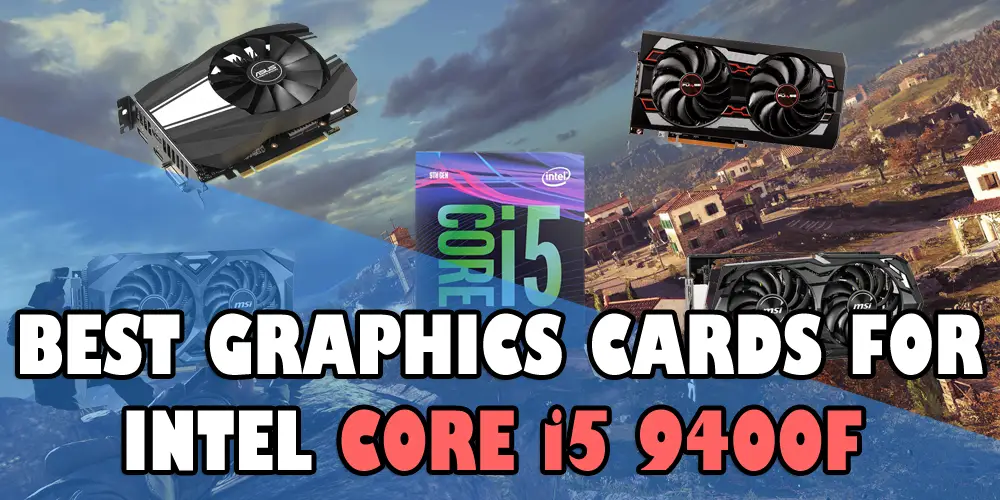 Introduction
Intel Core i5 9400F is the latest sibling in the i5 processor series which was launched back in the Q1 of the present year. The i5 9400f is having 6 cores along with 6 threads and offers max turbo frequency of 4.2Ghz. The i5 9400f can be considered best suitable for 1080p gaming and can also offer decent gaming experience in 1440p also. Thus we need to figure out which GPUs will be the best suited for this processor.
It is always good for a user to consider optimal hardware selection so that the performance can be maximized. We always consider the fact that when you are choosing a GPU, it should be done while considering certain factors such as the best performance it can provide when combined with a suitable CPU. The Intel Core i5 9400f can be coined as the best value for money processor in the 1080p and 1440p segment and according to us, there are currently around 4-5 GPUs that are its potential match. Check out our list of recommendations which you should definitely consider while buying a GPU for i5 9400F.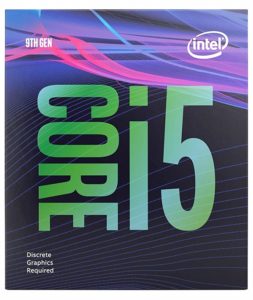 ---
GALAX GTX 1660 Ti (1-Click OC)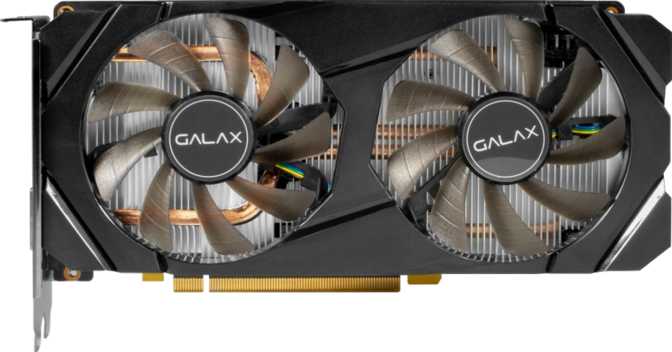 The Galax GeForce GTX 1660 Ti, can be considered as the best budget-friendly card in this series. However, considering the price point, it can provide an overall superior performance along with nice cooling potentiality.
The Galax GeForce GTX 1660 Ti, comes equipped with two 90mm fans which make certain that it remains cool during its full usage. Further, it also comes with 1 Click OC feature which helps to run a process with just 1 button that will boost the highest stable overclock settings.
It comes with a Boost clock of 1785 Mhz and with One Click OC, it can go up to 1800 Mhz. It can also support a triple display setup.
However, according to us, the best feature that this card provides is the availability of DVI port which to this day might be a crucial option for many users out there and it is also backed with 3 years of warranty. Check out Full Specs Here.
---
ASUS Phoenix GTX 1660 Ti OC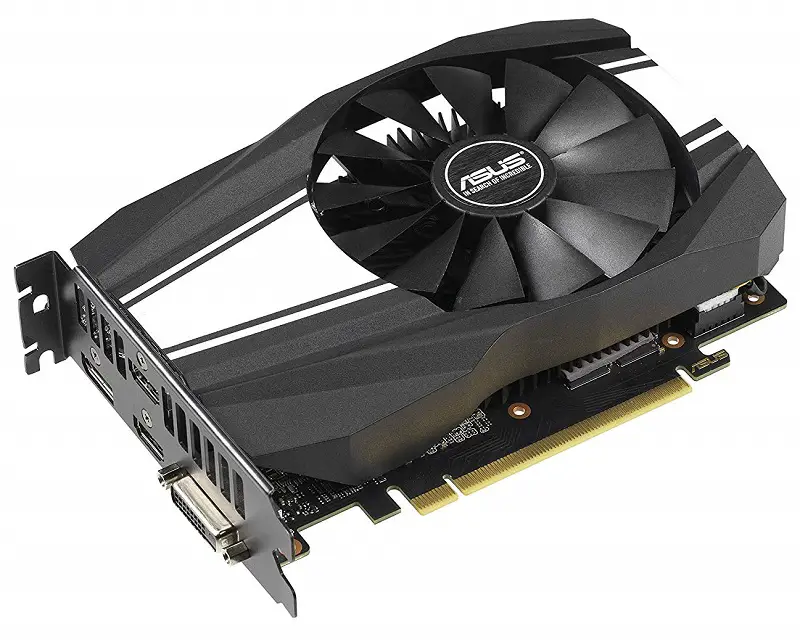 With a dimension of 17.4 x 12.1 x3.9 (LxWxH) the card is capable of delivering superior performance. It comes with a stock memory clock of 12002 Mhz with a GPU Base Clock of 1530 Mhz and a Boost Clock of 1815 in OC mode. Whereas, in Gaming mode, the Base Clock is 1500 Mhz and Boost Clock is 1785.
This can be considered as the best option when it comes to space management and is ideal for those who are having SFX builds.
The Asus Phoenix 1660 Ti is equipped with proper interfaces that contain 1x DVI, 2x HDMI (2.0b) and 1x Display Port (1.4). With its wing-blade fan design, it can handle higher temperatures also. The card is backed by 3 years warranty.
The Intel Core i5 9400f comes with a price range of $154.99 and it requires a Graphics Card as it comes without internal graphics. Further, the i5 9400f is best suitable for 1080p and 1440p gaming as already mentioned earlier and thus the above mentioned GPU's can be considered as the best suitable option. Check out Full Specs Here.
---
MSI Gaming
RTX 2060 Super Armor OC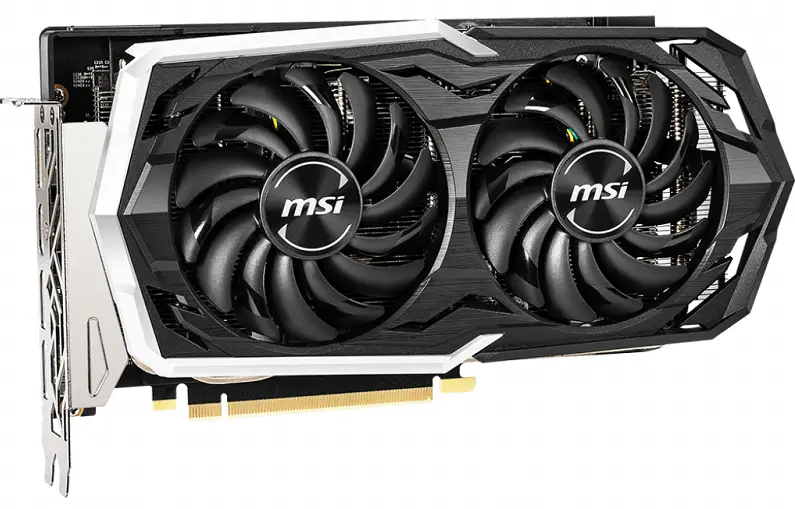 RTX 2060 Super is the successor of the original RTX 2060 and is 10% faster. This is an ideal match for i5 9400F as both of them will be able to provide you with over 60 fps easily at 1440p. The MSI Gaming RTX 2060 Super Armor OC edition is a budget edition card from MSI which is lower than the GAMING X edition and thus it's cheaper.
But it doesn't mean that it will perform significantly slower. It has 8GB of GDDR6 memory having a memory bandwidth of 448GB/s and has 2176 Cuda Cores which makes it a beast for ultra settings gaming. It has TORX Fan 2.0 which are very effective in eliminating heat without making a lot of noise and its heatsink is made up of aluminium and copper heat pipes that will speed up the process.
It has a boost clock of 1680MHz and for display, it has 3x DP ports and 1x HDMI port that can support up to 4 displays at a time. Check out Full Specs Here.
---
Sapphire RX 5700 Pulse OC 8GB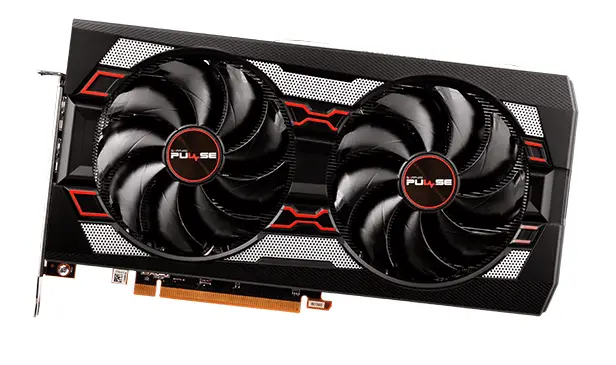 The Sapphire RX 5700 is a true performer in the price range that it offers. Equipped with AMD's new extreme RDNA architecture, the Sapphire RX 5700 is capable of delivering exceptional 1440p performance and high-fidelity gaming. It also comes with awesome features such as Quick Connect Fan, Dual Bios Support and Power Fuse.
The Sapphire RX 5700 is having 2304 Stream Processors and offers up to 1750Mhz Boost clock along with 8GB 256bit GDDR6 memory. The Sapphire RX 5700 offers nice cooling solution with Intelligent Fan control, Dual- X Cooling Technology, Precision Fan control, and Robust VRM and Memory cooling, to ensure that even at full load the GPU remains cool.
Moreover, the RX 5700 comes with Radeon Freesync and Freesync 2 which aims to provide tear-free gaming experience with higher refresh rates, lower latency, and 10-bit HDR. It is also covered with 2years of warranty. Check out Full Specs Here.
---
MSI RX 5700 MECH OC 8GB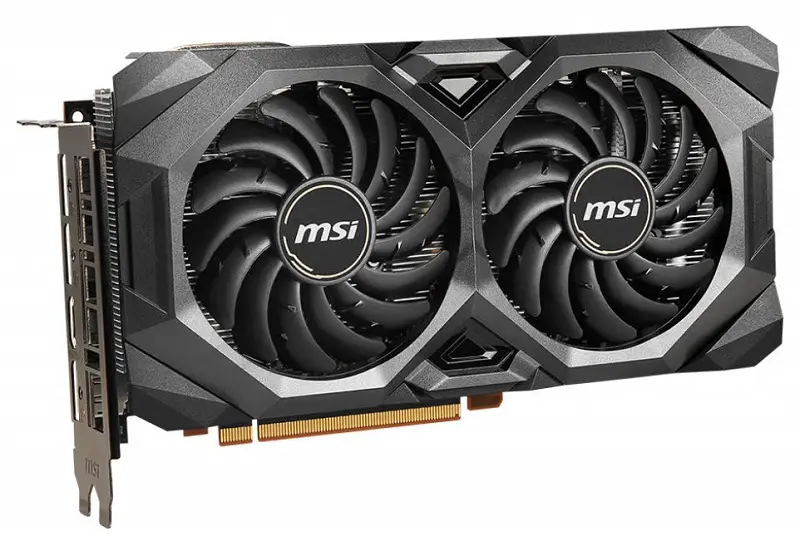 Our next choice in this segment is the RX 5700 MECH OC from MSI. It bears a similar resemblance to other RX 5700 in terms of performance but there are certain points that make this one unique.
The MSI RX 5700 MECH OC claims to offer 12% more cooling than the reference model due to their innovative cooling solution TORX Fan 3.0 where it comes with special fan design where there are two types of fan blades one being the curved blade which accelerates the airflow, and a traditional fan which pushes down a steady airflow to the massive heatsink present below. Further, it also comes with 6mm copper heat pipes with an optimized layout increase the cooling efficiency using a direct contact design and is also equipped with sufficient amounts of thermal pads that are used to allow various components to transfer heat to the heatsink for better cooling. The back is covered with a sturdy backplate to ensure all the inner components are safe.
Further, the MSI RX 5700 MECH OC comes with Dragon Center software, from where one can have full functionality over MSI Desktop, Graphics Card, Motherboard or even Gaming Gear and it is also backed up by 3 years of warranty. Check out Full Specs Here.
---
Gigabyte Radeon RX 5700 XT Gaming OC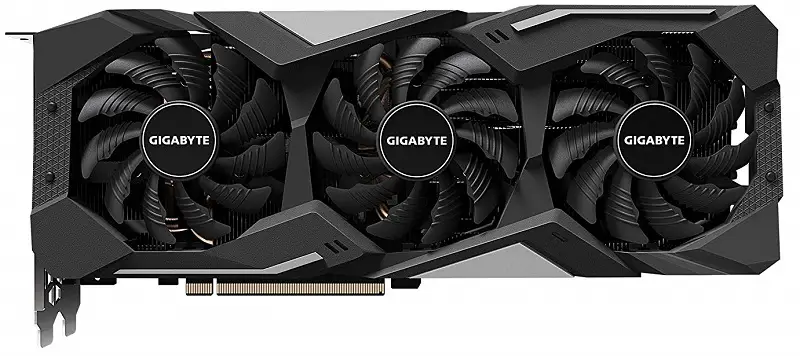 Gigabyte RX 5700 XT Gaming OC is one of the costliest cards in the RX 5700 series and is faster than the RX 5700. The main feature of this card is that it comes with the Windforce 3X Cooling System. The WINDFORCE 3X cooling system features 3x 80mm unique blade fans along with an alternate spinning fan and to make cooling more effective there are 5 composite copper heat pipes and heat-pipe direct touch with 3D active fan functionality which together can deliver an effective heat dissipation capacity for higher performance at lower temperatures.
Apart from that, there are tons of other features like FreeSync, FreeSync 2, Radeon ReLive etc that are embedded along with this graphic card. This is the card that competes with RTX 2070 even though its price is much lower and we think that this is one of the best choices for i5 9400F. Check out Full Specs Here.
---
Conclusion
i5 9400F is a powerful 6 core processor and with the clock speeds that go up to 4.10GHz from 2.9GHz, you can expect it to perform similar to an unlocked i5 processor. The good thing about it is that it costs only $150 and can handle some seriously powerful graphics cards without breaking a sweat. The above-mentioned recommendations will ensure that your CPU perform to its full potential without bottlenecking the GPU.