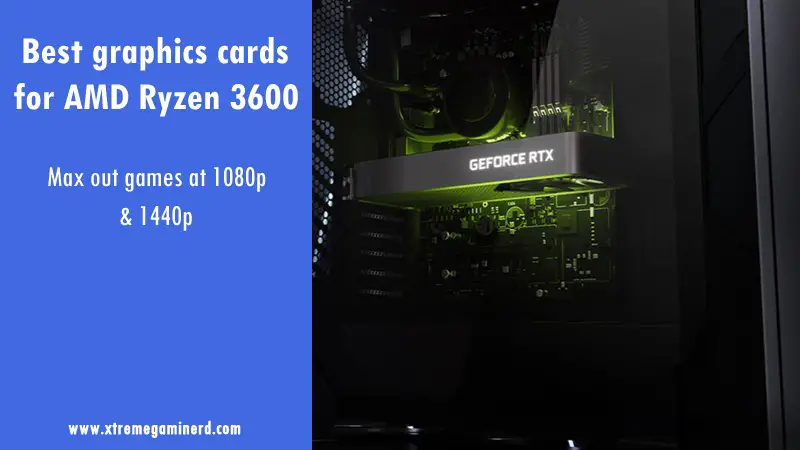 AMD's 3rd Ryzen CPU series dominated Intel processors included 8th and 9th gen processors and have proved that Intel isn't alone in the competition. The 2nd gen Ryzen processors, although possess some serious power, were still not able to beat the Intel Core 9th gen processors in Gaming. Because of this Intel still remained the king in the gaming market.
But the time changed completely for the first time since the launch of the 3000 series. AMD's budget mid-end CPU, the Ryzen 5 3600 has proved that spending a lot of money on CPU alone doesn't make the games run fast and smooth. It has proved that even with the hyper-threading, a chip from AMD can actually compete head to head with the latest Intel processors for a lower price.
Why Ryzen 5 3600 is still worth it in 2021?
Yes! Ryzen 5 3600 has proved to be the best Gaming Processor for $200 in 2020 and is currently one of the best in 2021 too as it directly competes with the Intel Core i5 9600K and i5 10400F under $200. It has 6 cores and 12 threads and is supported on the B450/B550 as well as the X470/X570 chipset motherboards.
But with this powerful processor, it's very important and crucial to choose the most suited graphics card that will not hinder its performance and at the same time deliver the maximum value for the money. If you combine it with something like a GTX 1050, you will without a doubt get the best out of the graphics card but not necessarily from the CPU itself because there is still a lot of headroom for this CPU to handle.
For eliminating this problem I have brought you the list of the best graphics cards that you can combine with the Ryzen 5 3600 and get 60+fps at 1080p as well as at 1440p on ultra settings.
---
MSI GTX 1650 Super Gaming X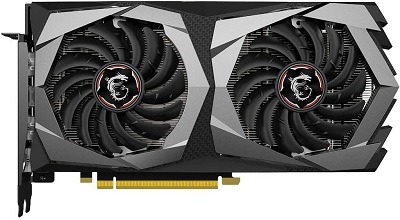 The least I can recommend for Ryzen 3600 is the GTX 1650 Super graphics card which features 1280 Cuda Cores and is a perfect GPU for 1080p high to ultra settings gaming and thus it will serve you very best when it comes to budget gaming without too much compromise in graphical settings.
While the GTX 1650 original card comes with 4GB of GDDR5 memory, this one comes with GDDR6 VRAM that is clocked at 12Gbps memory speed which significantly improves the performance and lets you increase more graphical settings. It can easily provide up to 60 fps in most games on the above-mentioned settings and will perform up to its 100% with the Ryzen 3600.
This although is not the best match for the processor but surely will do the job for those who are tight in budget.
---
MSI GTX 1660 Super Gaming X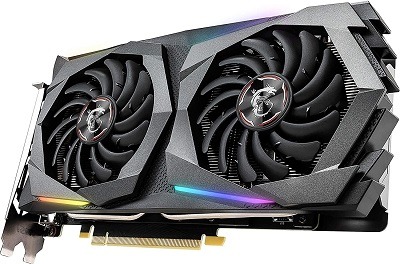 Starting the list, we have the GTX 1660 Super which is the sweet spot for gaming at 1080p on ultra settings. This is the card that I recommend if you don't have enough money for a higher-end graphics card to combine with Ryzen 5 3600. If you go below it and buy something like GTX 1650, then you will miss a lot of good potential of this CPU.
GTX 1660 Super can max out games at 1080p and is based on the Turing architecture which is very power efficient and better than the previous architectures of Nvidia GPUs. Although it doesn't come with the real-time ray tracing technology, you will still be able to use it for VR and other intensive games. This card has 6GB of GDDR6 memory which runs at 14Gbps speed and has a 192-bit memory interface. With 6GB of RAM, you can easily take all of your settings to ultra and still get 60+fps in most of the games.
Ryzen 5 3600, on the other hand, will make sure that you get the full potential of this GPU and its 6 cores will help you achieve the most fps the GTX 1660 Super is capable of. For less than $250, this one should be a good match for a 1080p gaming rig but in case you want better performance and want to play games on higher resolutions, then consider the following options.
---
ZOTAC Gaming GeForce RTX 2060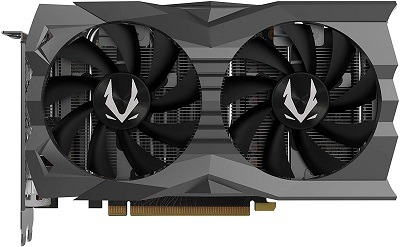 Nvidia's RTX series GPUs are one of the best in the industry when high-end Gaming is taken into consideration. The first in the list of 2000 series GPUs is the RTX 2060 which features 6GB of GDDR6 memory 1920 Cuda Cores.
While the RTX 2060 is enough for ultra settings at 1080p, it can also let you game on higher resolutions with consistent 60 fps if some of the settings are tweaked but still, most games will be fine on ultra settings. Due to the availability of 6GB VRAM, you can max out textures, anti-aliasing, foliage and other graphical settings which depend on VRAM size and thus, there will be no setback for your PC.
The only CON it has is that though it is capable of providing Ray Tracing effects in supported games, it can't manage to provide playable frame rates with Ray Tracing On. So, better see it as a non-Ray-Tracing GPU.
---
ASUS Dual Radeon RX 5600 XT EVO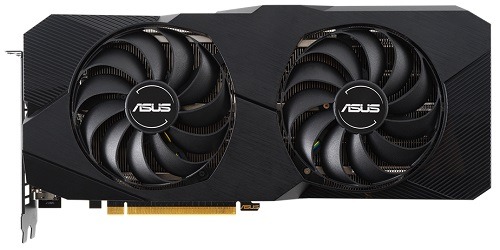 Going above GTX 1660 Super, you can either have GTX 1660 Ti or RX 5600 XT. RX 5600 XT is newer than the GTX 1660 Ti and also the RTX 2060 graphics cards. It completely changed the game and made the GTX 1660 Ti worthless. It costs the same as the 1660 Ti but delivers the performance of RTX 2060 which means that you will get the 1440p gaming performance at the cost of 1660 Ti which is a 1080p card.
It is up to 30% faster than the GTX 1660 Ti and 40% faster than the 1660 Super making it the best GPU under $300. It features 6GB of GDDR6 VRAM clocked at 14Gbps and 2304 stream processors. Power consumption is also low with a TDP of only 150 W which will require a 500-600W reliable power supply and you should definitely check our recommendation on what power supply to choose for RX 5600 XT if you want tight voltage regulation and more power efficiency.
---
PowerColor Red Devil Radeon RX 5700 XT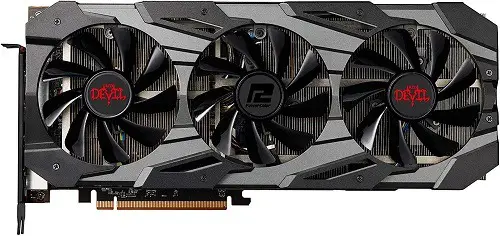 Next up is the AMD Radeon Navi RX 5700 XT which is among the kings of 1440p gaming. Though the RTX 3000 series cards are the fastest when its higher-end GPUs are considered, for 1440p, the RX 5700 XT is the best for its price.
RX 5700 XT is somewhere equivalent to RTX 2060 Super in gaming performance and is best for 144Hz monitors with 1080p resolution as it is capable of delivering 100+ fps in most games. For AAA titles, I recommend upgrading the resolution to 1440p but that depends on you what type of gaming you like.
5700 XT has 8GB of GDDR6 VRAM and supports FreeSync 2 HDR for smoother and crispy gameplay with better graphics. So it is suitable to use it with a gaming monitor that comes with FreeSync and FreeSync 2 HDR support that is generally cheaper than the Nvidia G-Sync displays. So, if you want to get the most out of the Ryzen 5 3600, then consider this GPU for taking your gameplay to the next level.
---
Asus Dual RTX 3060 Ti O8G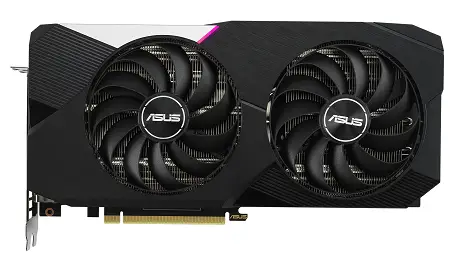 RTX 3060 Ti is roughly 20% faster than the RX 5700 XT in most games including Control, Resident Evil 3 remake, Horizon Zero Dawn and more. Originally priced at $400, it is a monster for 1440p gaming and can possibly play games at 4K resolution with high settings easily.
Unlike the RTX 2000 series GPUs, it is much capable of providing good ray tracing effects without compromising on too much on fps, thanks to the Ampere architecture which uses 3nd gen Tensor cores and 2nd gen RT cores which has improved RTX 30 series GPUs performance significantly.
It features 8GB of GDDR6 VRAM and a whopping 4864 Cuda Cores that makes it a little faster than the RTX 2080 Super with half of its price. It is the max recommendation from my side if you are going to use the Ryzen 3600 and will surely do justice when it comes to value for the price.
---
Conclusion
Ryzen 5 3600 is really still one of the best gaming processors for $200. It has completely outperformed every CPU at this price and I am happy that the competition between Intel and AMD is fierce. Ryzen 5 3600 has a lot of potentials and can max out games at any resolution with a decent high-end GPU without bottlenecking it in the least.