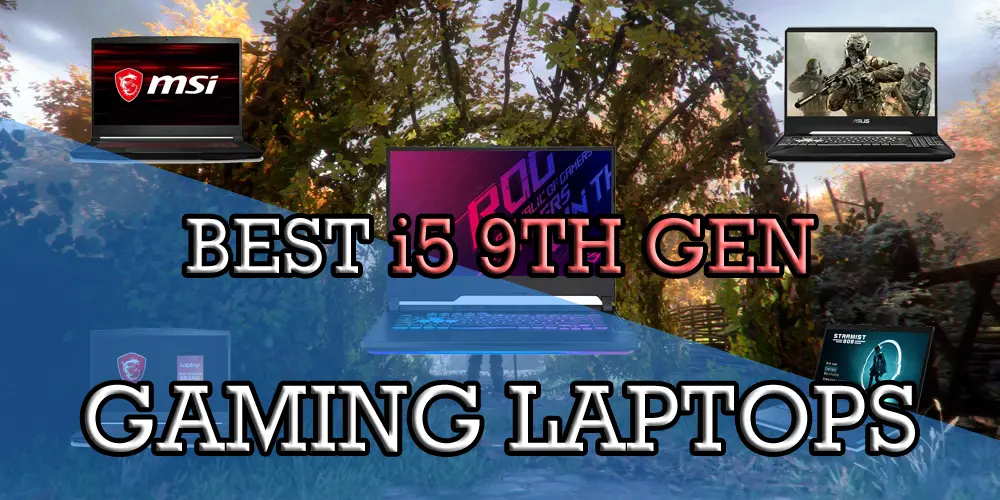 Introduction
In modern-day, most of us are well aware of technology and love to utilize them to their full potential. Most of us, like to play games across different platforms. Some do play games in their spare time on their Desktops or mobile phones or even on their laptops. However, in the case of a laptop or a mobile, gaming can be a bit problematic if you are a serious gamer. 
But on both occasions, there are other options available. I will skip the discussion on mobile gaming as the specification is altogether different from that of a PC based game. In a Desktop PC having decent hardware, most of us will be able to run the currently released game without much effort. However, if you are having laptops then you might face some issues when it comes to gaming. 
The fact lies in certain things such as, how good your laptop will perform against games or what should be the hardware configuration. So if you are trying to get a laptop that you can use for your day to day work or when you are having free time, you can play games also, you might want to have a look in our top picks of gaming laptops which are having Intel Core i5 9th generation CPU under their hood.
Lenovo Ideapad L340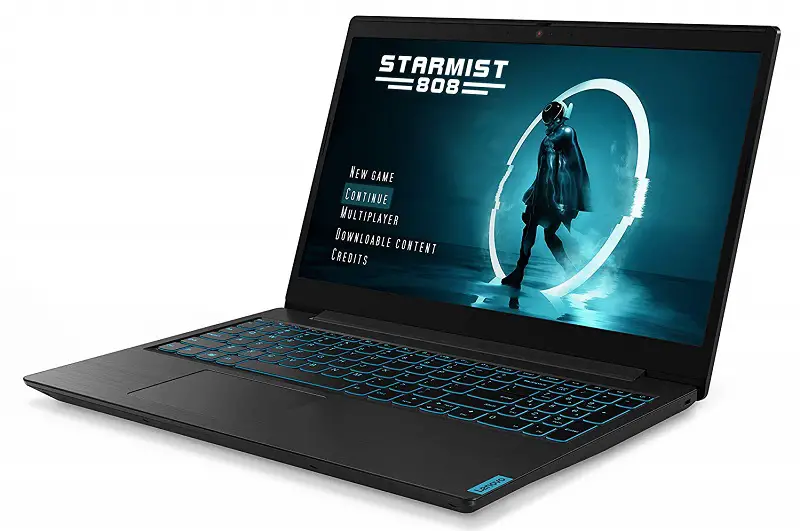 The Ideapad series from Lenovo is their latest series that is targeted for day to day usage, but the case with Ideapad L340 is somewhat different. It is meant for serious gaming and one can easily use the same to do their daily hassles.
Under the hood, the Lenovo Ideapad L340 comes equipped with 9th Generation Intel Core i5 9300H processor along with 8GB DDR4 RAM, 512GB Nvme SSD, and Nvidia GTX1650. The hardware configuration is sufficient enough to handle most of the recent gaming titles. 
The Lenovo Ideapad L340 comes with a 15.6″ FHD (1920×1080) Anti-glare IPS display. It is also equipped with a backlit keyboard which is a really handy feature. Further, it also comes with a physical shutter on the webcam so that you can easily turn off the camera while streaming for some private reason without hampering your gaming session. 
The Lenovo Ideapad L340 brings along a wide range of connectivity option that includes 2xUSB 3.1, 1xUSB 3.1 Type-C, audio jack.
---
MSI GF63 Thin 9SC-614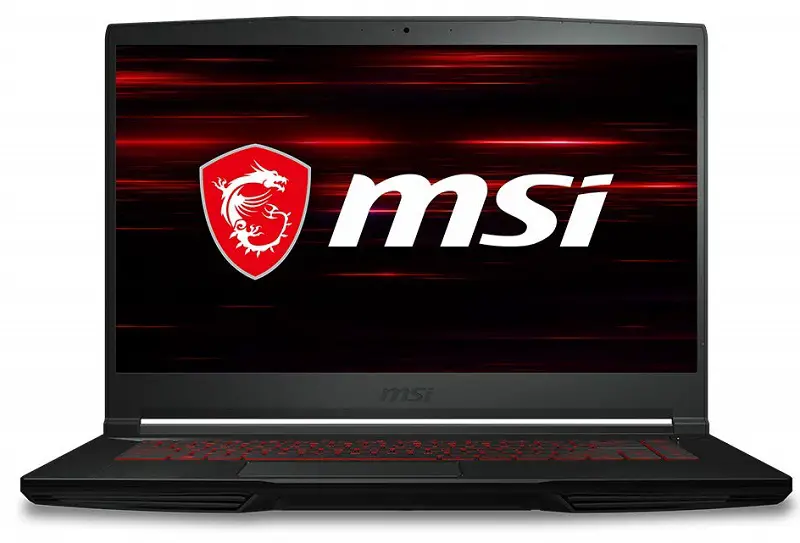 When it comes to gaming, MSI has a lot of products under their hood that is meant for serious gaming sessions. The MSI GF63 is a gaming laptop and can also be used to accomplish your day to day work scenarios. 
It comes equipped with the latest 9th generation Intel Core i5 processor which is backed by 8gigs of RAM along with Nvidia GTX 1650 Max-Q GPU and 512GB Nvme SSD. The configuration is enough for most games these days.
Further, MSI GF63 9SC-614 comes with 15.6″ full HD (1920*1080), IPS Thin Bezel display. It is also equipped with a backlit keyboard which also features anti-ghosting and will prove to be an ideal companion while playing games. 
It is enriched with connectivity option having USB 3.2 Gen1 *3, USB 3.2 Gen 1 Type C *1 and audio jack.  The MSI GF63 9SC-614is quite lighter and thinner than other gaming laptops making it one of the best options for regular use. It is also backed by a one-year international warranty.
---
ASUS TUF Gaming FX505GT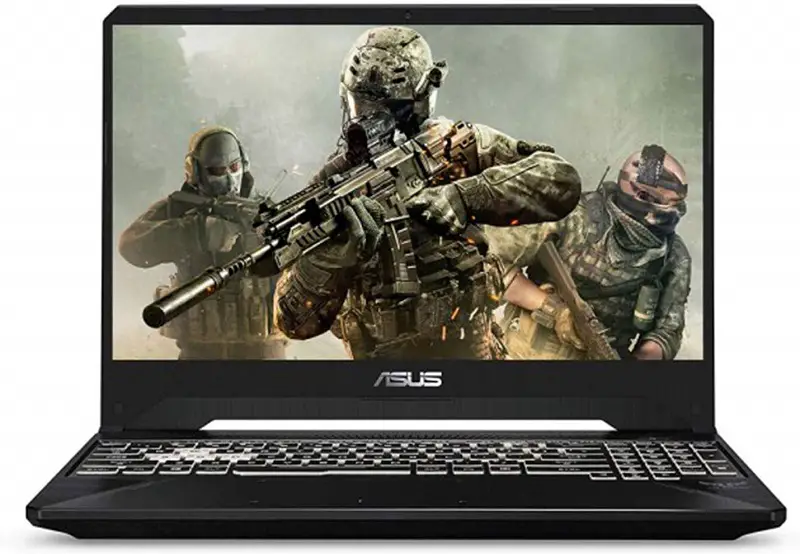 Asus's TUF series products are dedicated especially for gaming. The TUF Gaming laptop comes equipped with Intel Core i5 9300H 9th gen processor which is backed by 16GB DDR4 Memory and 128GB PCIe SSD + 1TB HDD so that you don't run out of storage space too fast. It equipped with NVIDIA GeForce GTX 1650 4GB to boost your gaming performance.
The Asus TUF gaming series products are meant for durability and are tested shock and vibration, temperature, altitude, and humidity. It is MIL-STD 810G tested which is military grade certification. Further, the Asus TUF gaming laptop comes equipped with a backlit LED keyboard along with a 15.6-inch (1920 x 1080) Anti-Glare LED-Backlit FHD Display. 
 When it comes to connectivity, Asus TUF Gaming FX505GT inch offers a lot of option that includes 2 x USB 3.1 Type-A, 1 x USB 2.0, 1 x HDMI, 1 x Headphone/Speaker/Line-Out Jack, 1 x RJ-45. However, the same model is mentioned here is not available on their site itself which is pretty strange.
---
2019 ASUS ROG Strix G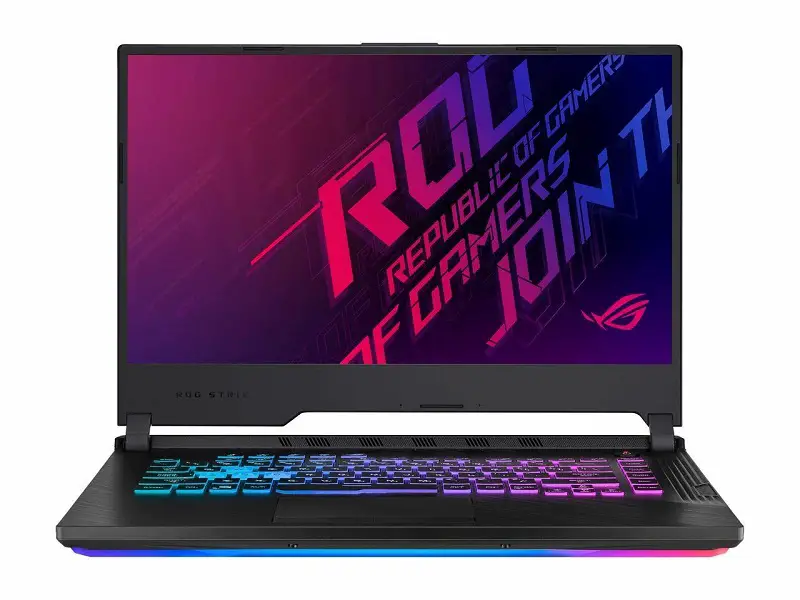 The ROG laptop series from Asus is one of their top-notch lineups of the gaming laptops. They have released the ROG Strix G with the latest generation of processors from Intel and the currently available model is coming with Intel Quad-Core i5-9300H and it is backed by 16gigs or RAM along with Nvidia GeForce GTX 1660Ti. 
In terms of storage, the Asus ROG Strix G is coming with 512GB PCIe SSD and to compliment your storage it is also having a 1TB HDD to ensure that you never ran out of your storage space. It is having a 15.6″ 120Hz IPS  Full HD display.
The ROG Strix G is coming with ROG Intelligent Cooling Thermal System that consists of Dual 12V Fans, Anti-Dust Technology, and Adjustable Fan Mode. It also offers Aura Sync System with RGB Keyboard, Logo, and Light Bar to compliment an awesome look.
In terms of connectivity, it is offering 1 x USB 3.1 Type-C Gen 2 with DisplayPort 1.4, 3 x Type-A USB 3.1 Gen 1, 1 x HDMI 2.0b, 1 x 3.5mm Audio Jack.
---
Conclusion
There are very few choices as of now if we are looking for gaming laptops that are coming with Intel 9th Gen Core i5 processors which will do increase in the coming days. However, we do have listed out the available models above and according to us, these will be the best suitable option for both day to day work and leisure gaming sessions.