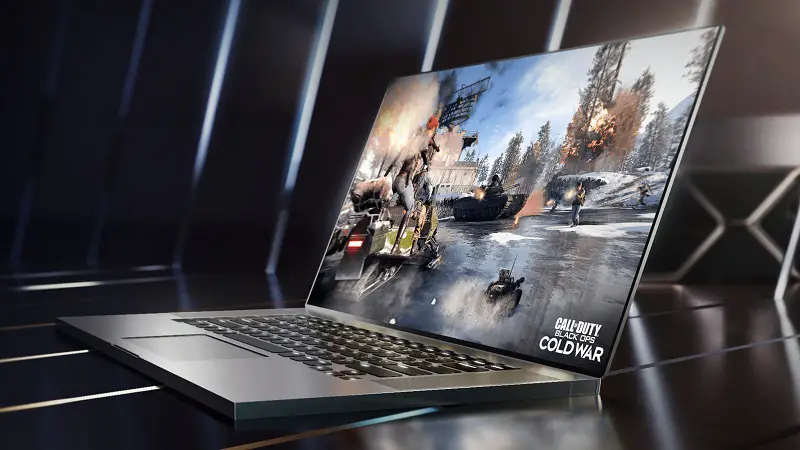 Nvidia RTX 3050 and RTX 3050 Ti powered gaming laptops
Nvidia has launched a new inventory of gaming laptops featuring RTX 3000 series graphics cards that start at $799. The new gaming laptops will use real-time Ray-Tracing as well as DLSS technology for an immersive gaming experience.
Most of these gaming laptops will bring the budget segment RTX 3050 Ti and RTX 3050 laptop graphics cards that are based on the Ampere architecture. Currently, according to Nvidia, the laptop count is more than 140 which is quite impressive.
Currently, the availability of RTX series laptops that feature RTX 2000 series and RTX 3000 series graphics cards is much better than the desktop GPUs. So, those who are waiting for building a new PC with a new RTX 30 series GPU can alternatively buy an RTX based gaming laptop as the desktop graphics cards might take a lot of time to be available for purchase.
Gigabyte Aero 15 OLED KC that features Core i7 10870H and an RTX 3060 6GB GPU is currently available for $1649.99 and the Razer Blade 1 Base Gaming laptop with i7 10750H and RT 3070 is available for $1999.99. These are some solid gaming machines that will provide an awesome gaming experience for a lot less than what you can currently build for this price.
Availability
The RTX 30 series gaming laptops that feature higher-end GPUs including RTX 3060, 3070 and 3080 are available for purchase from today from the major manufacturers that include Asus, Alienware, Acer, HP, Gigabyte, Lenovo, MSI and Razer.
However, the RTX 3050 and 3050 Ti graphics card powered laptops will be available from the next month.