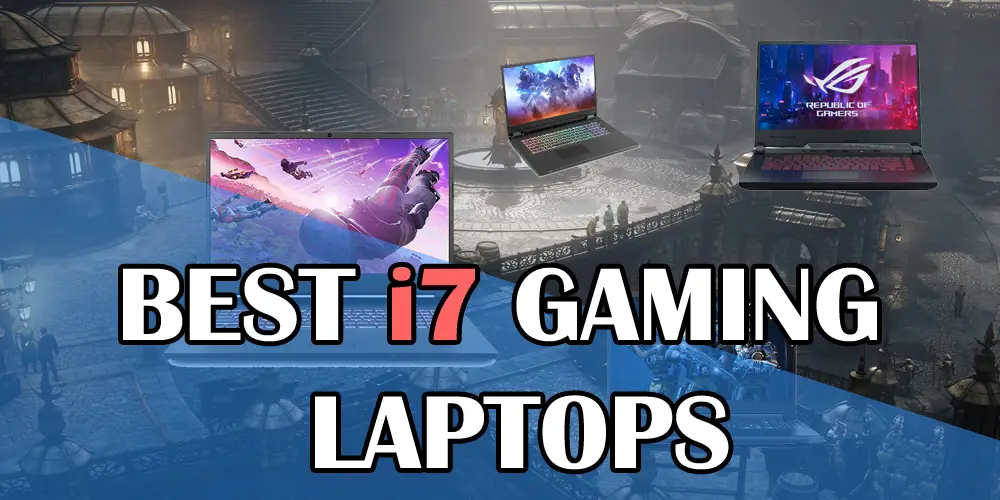 Introduction
Among the gaming laptops, the ones that are the most popular are those which use Intel Core i7 processor and that too nowadays refers to i7 9th CPU. i7 has been the mainstream high-end processor since ages in the gaming industry and it's no surprise that people buy gaming laptops that use this processor.
Currently, the i7 9750H is the most popular in gaming laptops which features 6 cores and 12 threads with a clock speed up to 4.5GHz which is outstanding. It's the best CPU you can get for your laptop which can handle any high-end GPU easily. This makes bottlenecking stand at the least margin you can imagine. So, if you are in a search of a top-notch performing gaming laptop that uses this CPU, then consider the following list which is based upon our observations of different laptops using this CPU which come at different price tags.
The list excludes every laptop that can be beaten by another at the same price or excludes the one which is costlier than the other which features the same specs. Here are our 6 recommendations for you in 2020.
Acer Nitro 7
AN715-51-73BU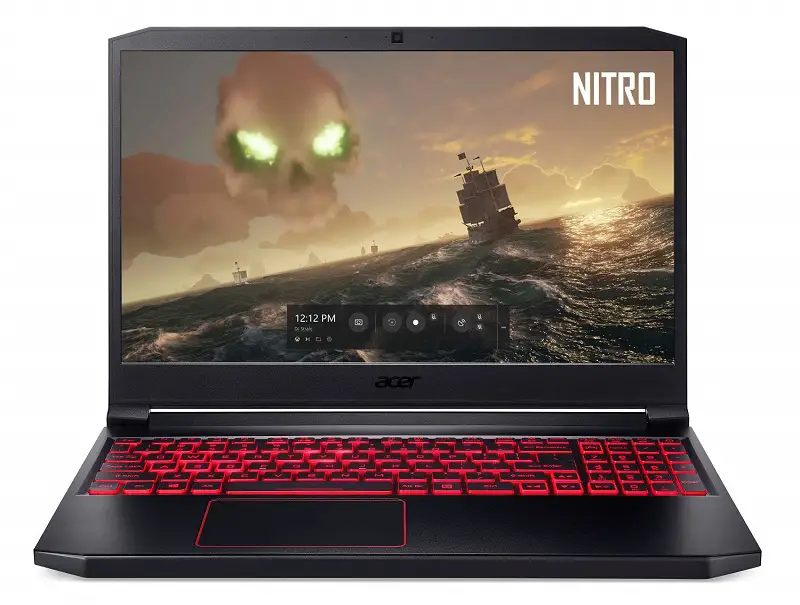 Let's start right from $800 price mark on which you can buy this beastly Nitro 7 Gaming Laptop from Acer. This laptop features a simple yet the most popular gaming laptop design which has a thin bezel screen which measures 15.6 inches with a resolution of 1080p. Its keyboard uses Red LED backlighting and has a plain finish in all over the body.
It uses GTX 1650 graphics card with 4GB of VRAM that is enough for playing most of the games on high to ultra settings. For memory, it has 8GB DDR4 RAM which is the minimum recommended size for gaming and will ensure that you get no bottlenecks from the memory side. For storage, you will get a single 256GB of NVME SSD which can store your OS as well as a couple of games but to store more games you will need an additional storage device like an SSD or hard drive. Going below this one isn't recommended.
---
ASUS ROG G531GT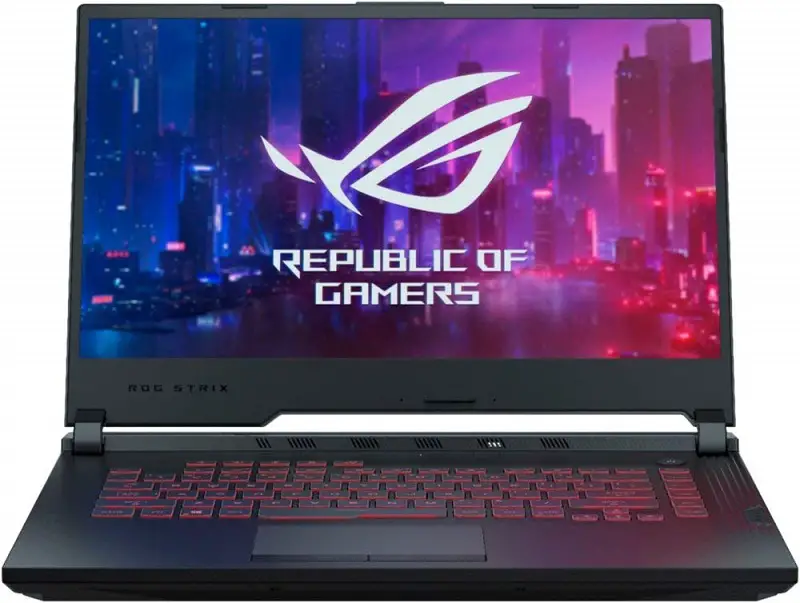 Asus's ROG products are on the top of the line when you compare different series and this 2019 G531GT Gaming Laptop is an ideal choice for 1080p gaming that comes equipped with GTX 1650 GPU and 16GB of DDR4 RAM. 16GB RAM will ensure a good amount of future-proofing and for storage, it comes with 512GB of PCIe SSD which is enough for storing at least a couple of medium-sized games and your files.
It comes with a beautiful design where you will get very small bezels on the sides of the display. The backside of the display uses a textured design with a ROG logo. The keyboard it uses lacks Numpad so, it's compact but for gaming, you won't need that anyway in most of the cases. The only CON I find in this is the lack of webcam which is very essential in most of the cases where you have to use applications like Skype but if you want to use a separate better webcam, you can use that too.
---
Asus
TUF 505GT-AH73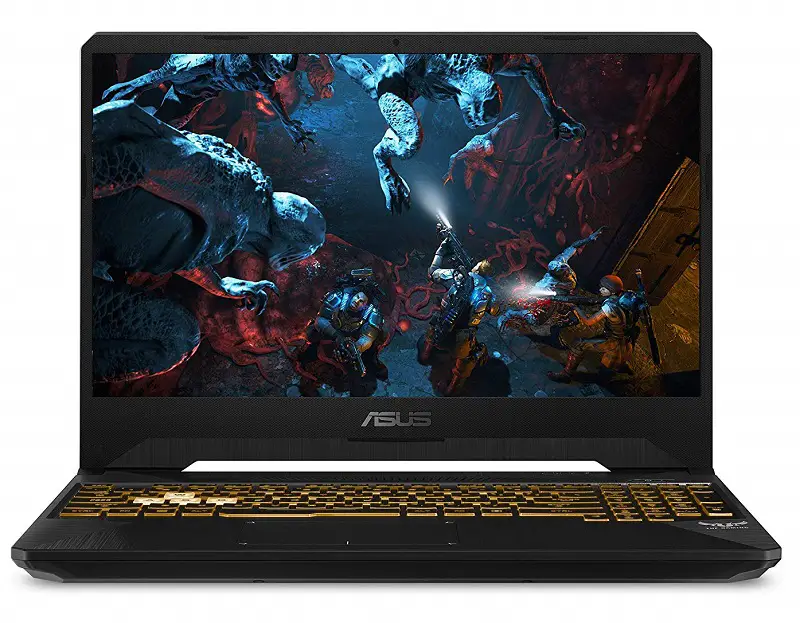 This one is also from Asus but now it comes under the TUF series which is famous for its solid and reliable components. This laptop uses dark yellow backlighting instead of RED as we saw in the G531GT because the TUF products use this colour and it features much better specs compared to the other two listed above. While both of them use a 60Hz display, this one uses 120Hz 1080p display with very thin bezels. More refresh rate means smoother gameplay and advantage in games like CSGO and PUBG.
It comes with a GTX 1650 GPU, 8GB of DDR4 RAM and a single 512GB of NVME SSD. The cooling solution used in this laptop uses dual fans with anti-dust technology and the body it is made up of uses Durable MIL-STD-810 military standard construction. Unlike, the Rog gaming laptop above, it comes with a small standard webcam for work purposes. For around $30-$40 more, I recommend this one over the ROG Strix G531GT due to these additional features if the price is not an issue foryou.
---
Acer Predator Helios 300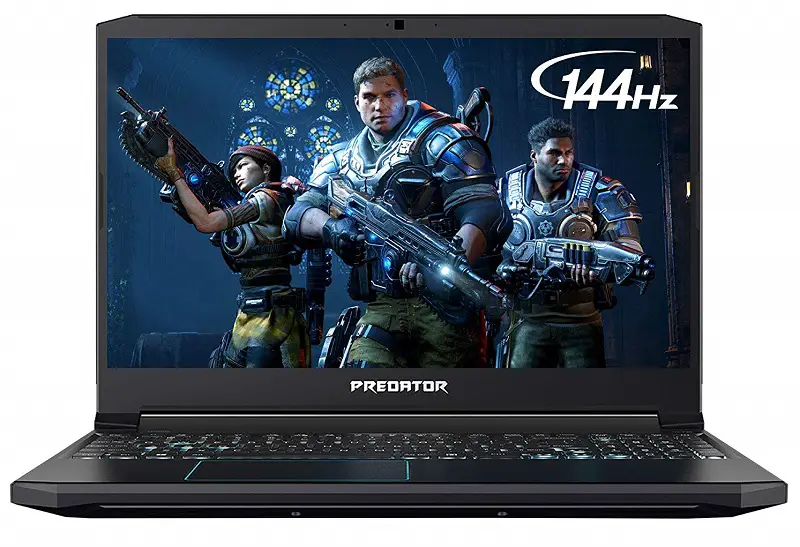 If you want more graphical performance as well as other gaming enhancement features, then consider this Predator Helios 300 laptop from Acer which is the best choice for gaming at 1080p resolution. It comes with GTX 1660 Ti which is even enough for 1440p resolution in most of the games but it will be better with 1080p resolution here in this case as the Helios 300 comes with a 144Hz 3ms display. This is the perfect refresh rate for 1660 Ti for playing fast-paced games.
The Helios 300 also comes with Killer Ethernet E2500 and Killer Wireless-AC 1550 for internet connectivity. A good wireless internet feature is a must in a gaming laptop for lag-free gaming and this one should be a perfect fit for that. Other features of this laptops include 16GB of DDR4 RAM clocked at 2666MHz and 256GB of NVME SSD storage. There is one more slot for storage upgrade and I recommend you to buy another SSD or at least a hard drive for storing games and big files.
At a price of nearly $1100, this laptop is around $200-$250 more expensive than the previous laptops but the gaming experience will be much better.
---
Sager NP7876 (Editor's Choice)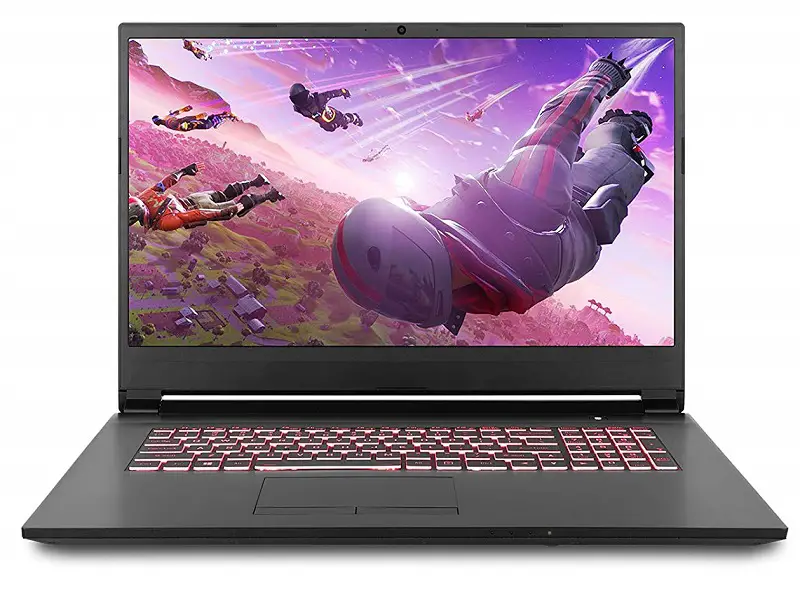 Sager NP7876 doesn't feature any sporty or angular design like most of the laptops in the Gaming category do. It features a very sleek and simple exterior without losing its premium look. This laptop is bigger than the previous ones and its display measures 17.3 inches with a 1080p resolution. It uses very thin bezels and its display has a refresh rate of 144Hz with 3ms response time. It uses the 72% NTSC display which is also very good in colour accuracy and viewing angles which the company has promised and the users have also confirmed.
It comes with a better GPU which is RTX 2060 which is capable of Ray Tracing in games which use this feature. 16GB RAM clocked at 2666MHz and 500GB NVME SSD is what you will get along with it. The keyboard on this laptop, unlike the others, use RGB LED backlighting. It will cost $200 more than the Helios 300 and is our Editor's Choice.
---
Sager NP8377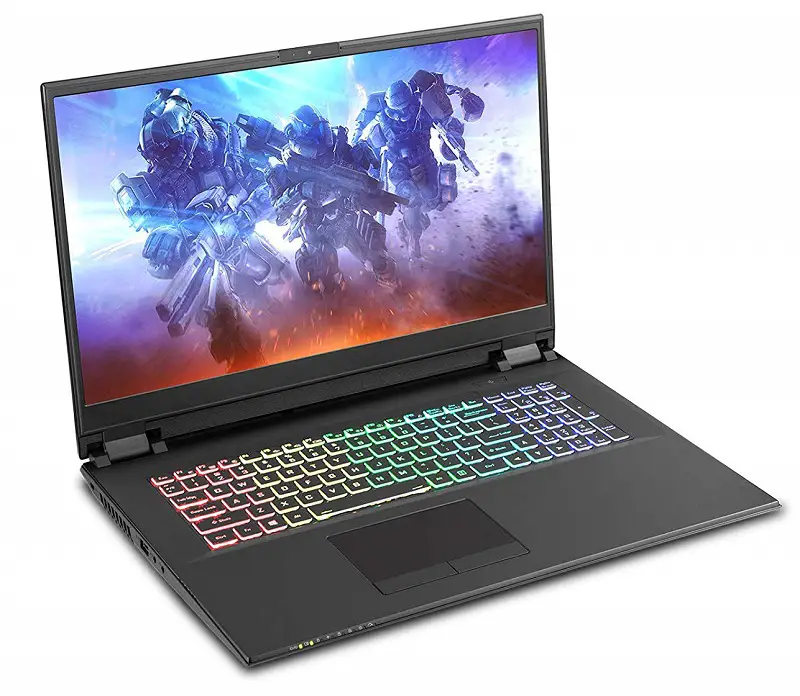 If you want something that will do the full justice to the i7 9750H, then the Sager NP8377 is the best choice which will take your gaming experience to the next level. This laptop uses RTX 2070 graphics card which uses 8GB of GDDR6 memory which is more than enough even for a 1440p display let alone 1080p. However, as this laptop uses a 144Hz refresh rate display, RTX 2070 is capable of providing around or over 144 fps in most of the games on ultra settings, which won't be possible on 1440p resolution.
It comes with a whopping 32GB of DDR4 RAM clocked at 3000MHz and 500GB NVME SSD Plus 1TB hard drive for storage purpose. This is enough for storing your games and 32GB of RAM will be great for you if you do RAM or CPU-intensive works. The laptop is however thick and heavy due to these high-end specs and similar to the Sager NP7876, it comes with an RGB keyboard because it comes under high-end Gaming Laptops. This laptop comes at a price tag of less than $2000 and is fit for enthusiasts who don't have any worries for the budget.
---
Conclusion
As i7 9750H is a monster gaming processor, the choice should start from the place where you can easily play games at 1080p with ultra settings up to 1440p. From a combination of i7 9750H-GTX 1650 to i7 9750H-RTX 2070, you can choose any laptop based on your budget and needs. If you have any questions, feel free to comment in the comments section below.