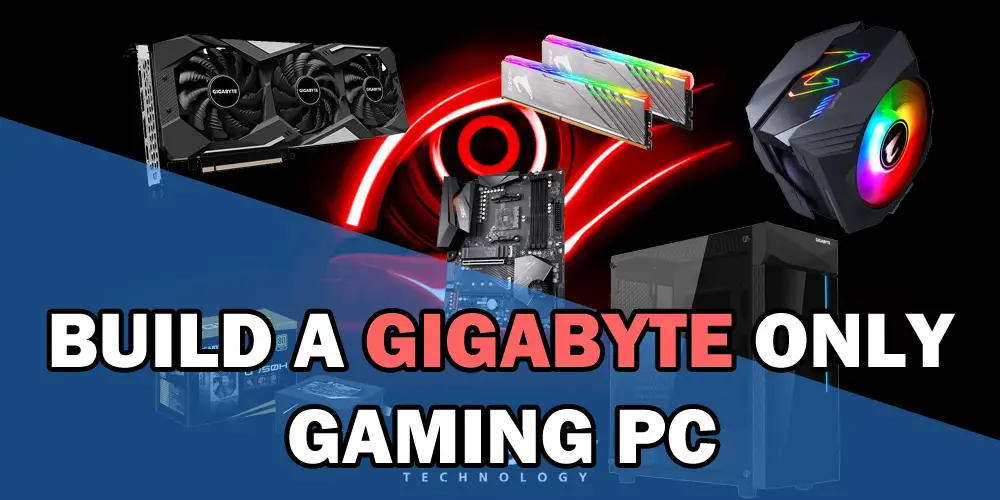 Introduction
Most of the manufacturers have started their own products lineup who used to manufacture only 2-3 products for many years. Some of them entered from graphics card to motherboards and vice versa, some have started producing their own peripherals, and some started to manufacture almost every PC component and peripheral you would need to build a complete gaming setup.
Gigabyte has been producing motherboards and graphics cards since ages and they have started to produce everything including RAM, Power Supply, Chassis and even peripherals. The time has come that you can build a Gigabyte Only gaming PC without even using any other branded component in your whole setup except for the processor which either comes from Intel or AMD. So, consider the following parts list if you have love for Gigabyte and want the best looking Gigabyte only PC which will also max out games at 1080p or 1440p resolution.
AMD Ryzen 5 3600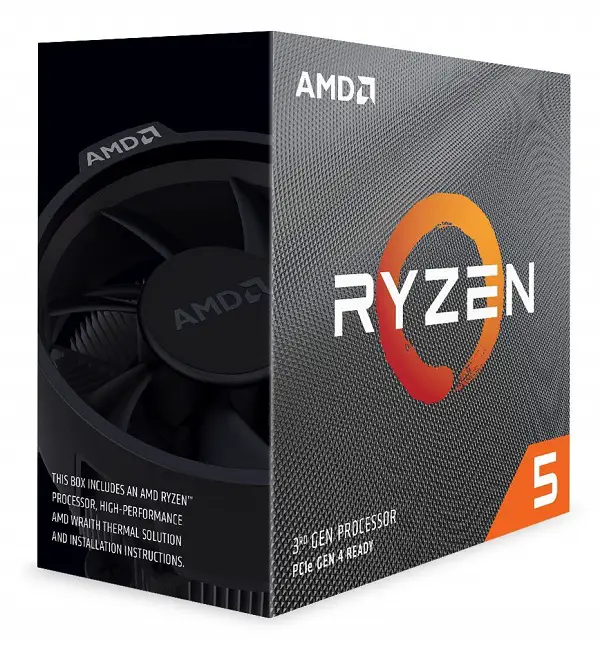 I believe that I have used Ryzen 5 3600 in most of my gaming builds and there is no other reason to use it except that it is cheaper and performs the best for money giving you the full potential in gaming while beating its competitors for its price. It is equipped with 6 cores and 12 threads that are clocked at 3.6GHz and can be boosted up to 4.2GHz with the help of a good cooling solution easily.
It has superb multitasking as well as Gaming performance which beats the price to performance ratio of every mid-tier processor including i5 9600K and 2nd gen Ryzen processors as well. It's the perfect choice for any 1080p as well as 1440p Gaming Build for a price of less than $180. It can take any mid-high end GPU to its full potential without bottlenecks and should be enough for gaming for a couple of years at the minimum. It comes with a stock heatsink which will work just fine if you don't want to overclock it strongly but I recommend going with a CPU cooler which is listed below which will not only let you gain some good boost in performance but will make your system more Gigabytish in look.
AORUS ATC800 CPU Cooler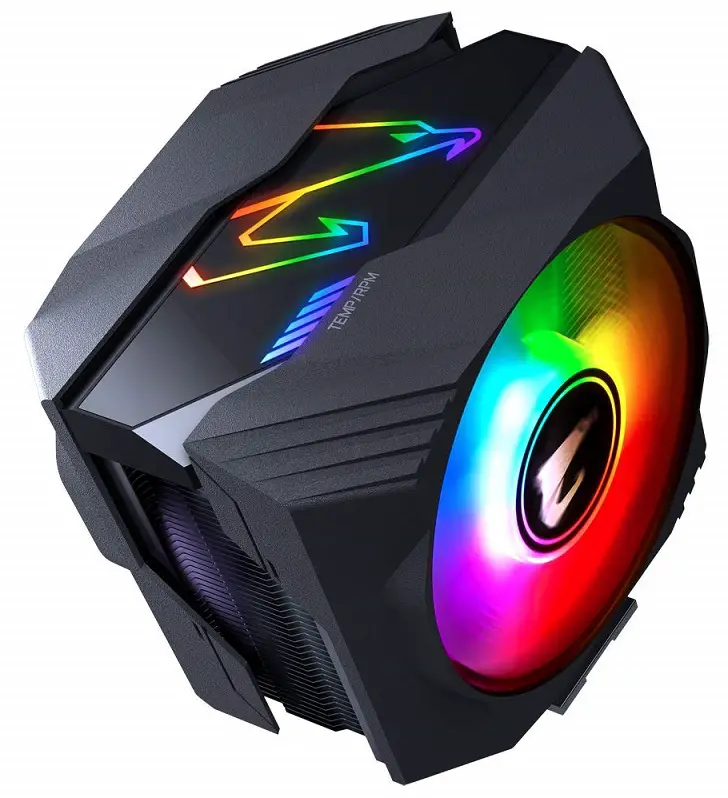 The Gigabyte Aorus ATC800 CPU cooler will serve as a great cooling solution for overclocking purposes and will feature fantastic aesthetics that will illuminate your whole RIG. It has a thick aluminium heatsink with 6x nickel-plated copper heat pipes that are exposed at the base for full contact with the processor.
The cooler comes with dual 120mm RGB fans that can be controlled using the Gigabyte APP centre. The top of the heatsink also comes with a cover that is equipped with RGB lighting which will make this cooler exhibit light from different places. The cost of this cooler is over $100, so it's definitely not cheap but as you are going to use everything from Gigabyte, it's highly recommended to use it.
Gigabyte X570 AORUS Elite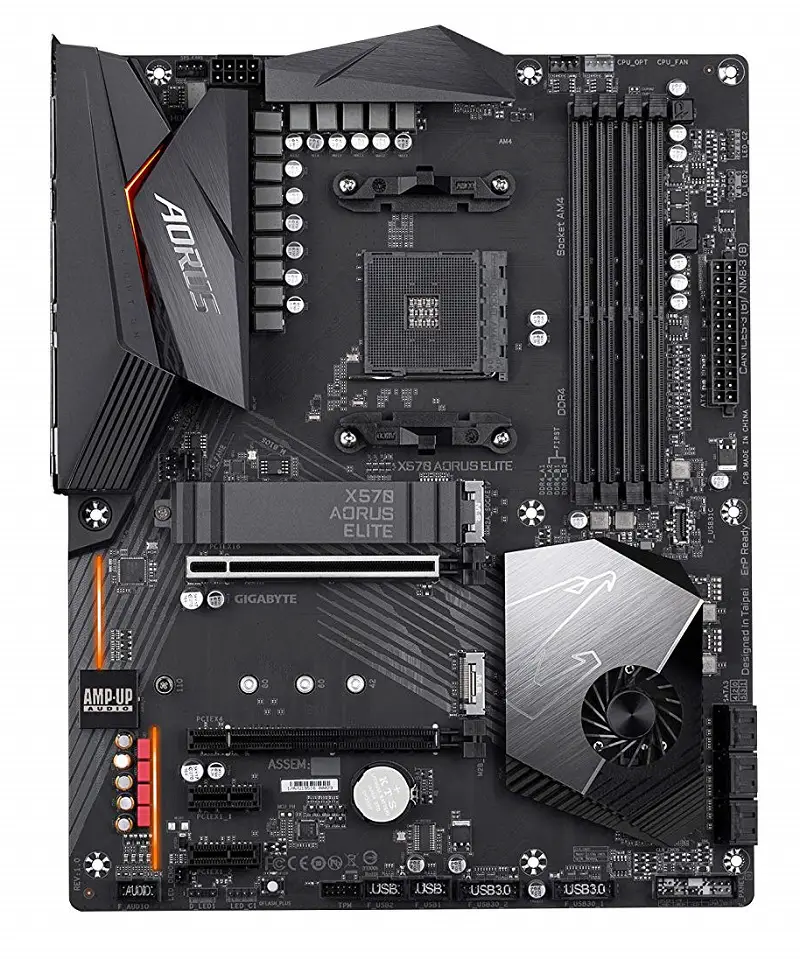 For overclocking your processor you will need a good motherboard with at least a B450 chipset but as this platform is now old and is limited to a few features, it's better to get an X570 chipset. I have already included the X570 Aorus Elite motherboard from Gigabyte in our Best X570 chipset motherboards, it is the perfect choice for Ryzen 3600 that is neither too weak nor too high-end. But it's the ideal one which features 12+2 power phases using doublers with decent heatsinks on the VRM.
This will ensure that you get stability while overclocking along with good temperatures. This board has 4x DIMM slots, 2x PCI-E x16 slots for graphics cards, 2x PCI-e x1 slots for expansion cards and 2x M.2 slots for NVME SSDs. It also has RGB as well as ARGB headers for extending the RGB lighting to different components such as chassis fans and LED strips.
GIGABYTE AORUS RGB Memory 3200MHz DDR4 16GB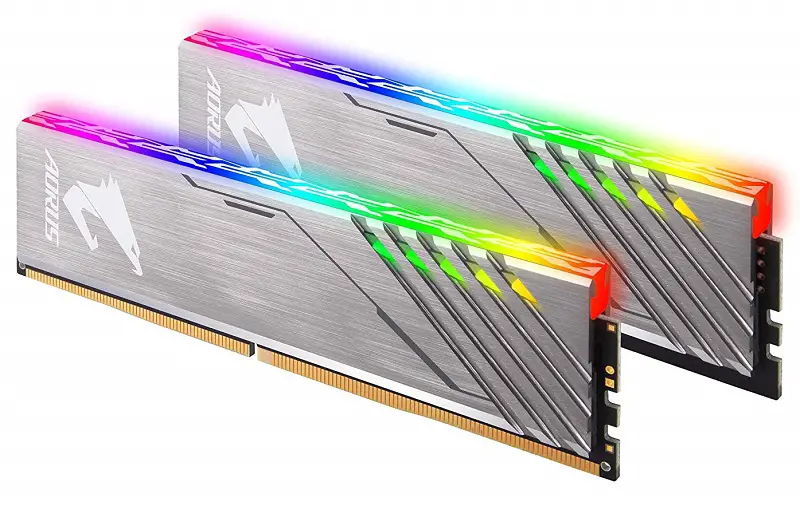 While memories are cheaper from Corsair, Gskill and other famous brands, Gigabyte is still in the game with its AORUS RGB memory that is clocked at 3200MHz. For this build, I have chosen 2x 8GB sticks that will make your system future proof and will eliminate any type of bottlenecks. These RAM modules are equipped with brushed aluminium heatsinks with RGB LEDs at the top that can be controlled using Gigabyte software.
Gigabyte Radeon Rx 5700 Gaming OC 8G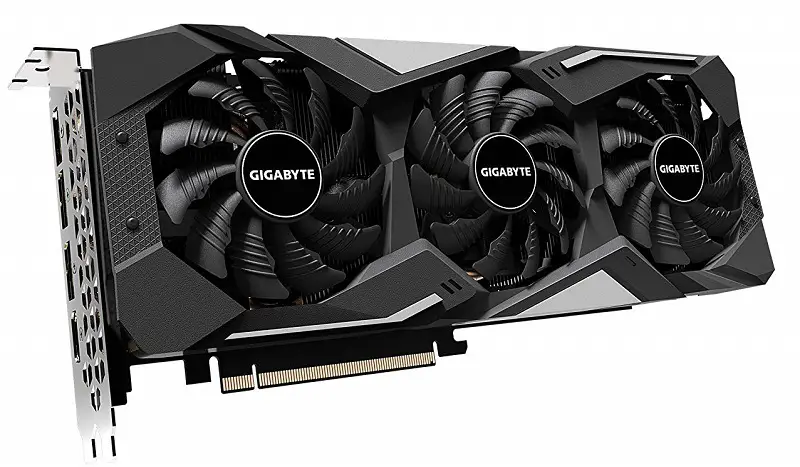 For graphics card, you can have a different GPU than what I have recommended here but to make your system provide a better value for money, I recommend going with Gigabyte AMD's RX 5700 OC 8G graphics card that features 8GB of GDDR6 memory and is capable of maxing out games at 1440p resolution. Certainly, 8GB of RAM will be enough for any game to max out textures, foliage, shadows, water quality etc. in games and its other impressive specs will ensure that you always get 60+ fps in each and every game.
Gigabyte AORUS RGB NVMe M.2 512GB SSD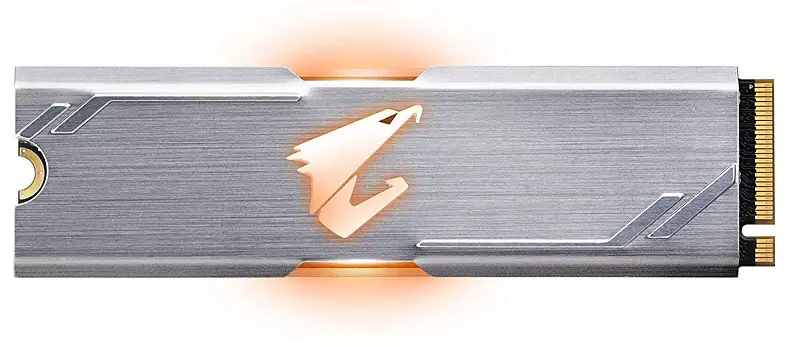 For storage, it's highly recommended that you just ignore the HDD for SSD. SSDs are way faster than the traditional hard drives and it's also recommended that you go for NVME SSD which doesn't have limitations on transfer rate due to its interface which is faster than SATA. The Gigabyte Aorus RGB 512 SSD is equipped with a superb read speed of up to 3480MB/s and write speed of up to 2000MB/s. It also comes with an Aorus logo in the centre which has RGB lighting inbuilt.
GIGABYTE G750H 80 Plus Gold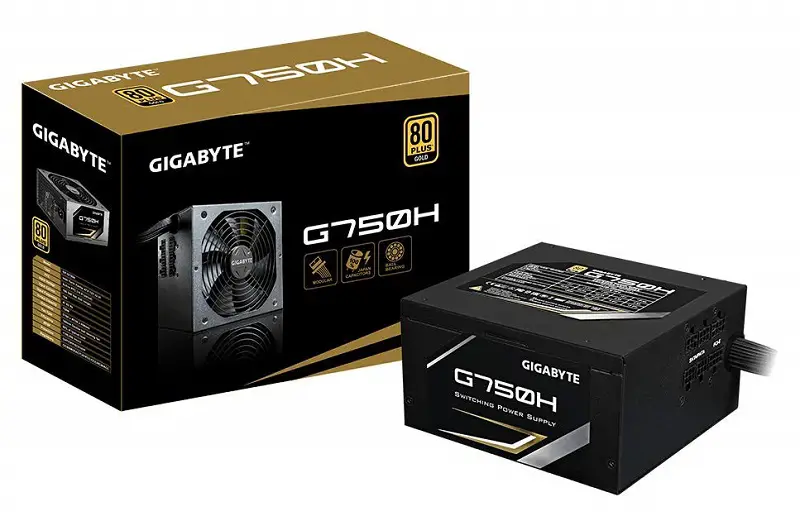 Fortunately, we have a good power supply from Gigabyte too. It's not better than the top quality PSUs we see from Corsair, Antec, EVGA or Thermaltake but it's still a reliable choice for making your components safe from OV/UV that can damage your system if your PSU isn't capable of handling electricity issues. This PSU comes with 750 wattage capacity that is enough for powering everything we chose and also for future upgrades.
It's rated at 80 Plus Gold which means you will get up to 90% power efficiency at typical loads. Also, it's semi-modular which means it comes with 2 pre-attached cables and the rest can be used according to the needs.
GIGABYTE C200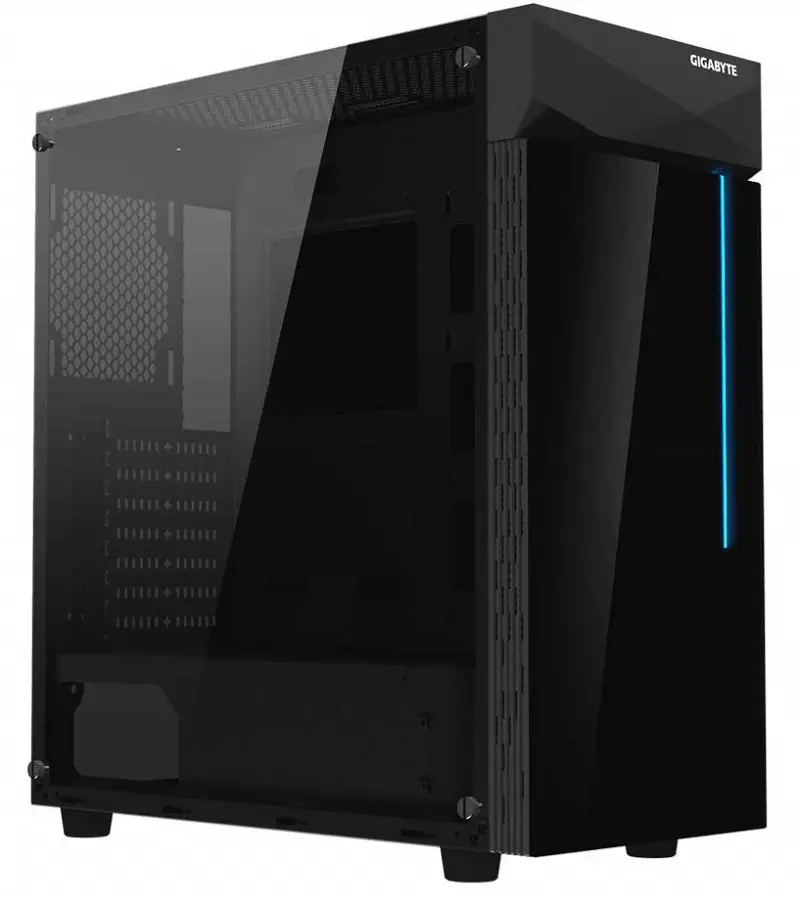 For hosting all of these components, I recommend Gigabyte C200. Currently, Gigabyte doesn't have a lot of chassis in their catalogue because it has started making cases recently. It features the standard layout which nowadays most of the brands use which include full-length PSU shroud, good-sized motherboard tray cutout, front panel with tempered glass with side or top with vents and a side tempered glass panels.
Its front panel has a single RGB LED strip that covers almost half of the front panel from the top. Other than this area, no other area uses RGB lighting anywhere in the case. The case is black from interior and has several cutouts for cable management that are a must for every build for an easy building process. This chassis costs around $60 which is priced very good considering the other components in the list.
PC Peripherals
Without peripherals, your PC setup won't be complete. I don't recommend going only with Gigabyte parts only, but rather you should also get Gigabyte peripherals for a complete Gigabyte setup. Here are the peripherals I recommend for this PC:-
Conclusion
With all of these Gigabyte parts, you can easily build a Gigabyte only Gaming PC and show off to your friends. Gigabyte is a trusted company among PC gamers and we have been using parts and peripherals from it from several years. If you have any other suggestion for parts other than what are listed, then let me know in the comments section below.