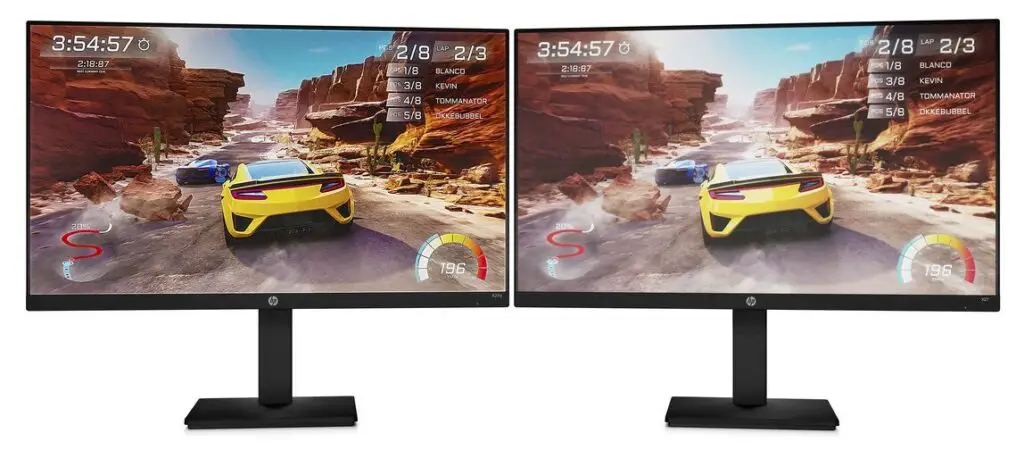 Most OEMs have their dedicated line-up of PC components and accessories for gaming. And HP has recently added seven new monitors in their gaming display segment. That being said, HP is a well-known figure in the computer domain with a wide range of PC components and accessories.
Recently they have introduced three new curved VA monitors and four new flat IPS panel displays designed specifically for gamers. The size range starts from 27 inches and goes all the way up to 34 inches. All the listed models feature a reaction time of 1ms with a maximum refresh rate of 165Hz.
Furthermore, they also feature AMD FreeSync Premium technology. They come with a three-sided borderless design and adjustable stands. These models offer a variable resolution range. Hence, if you are looking to upgrade your current monitor, you should take a look at these models.
Gaming monitors offer users faster response times and refresh rates. These two are quite important features that are a must-have if you are looking for serious gaming. Some gaming monitors also offer some uplift in blue light filtering and also black reduction. However, gaming monitors lack colour reproduction.
But in general, most monitors can be used in either option, whether it is for gaming or for work. However, if you are aiming for professional-level gaming, then gaming monitors are going to be your best buddy.