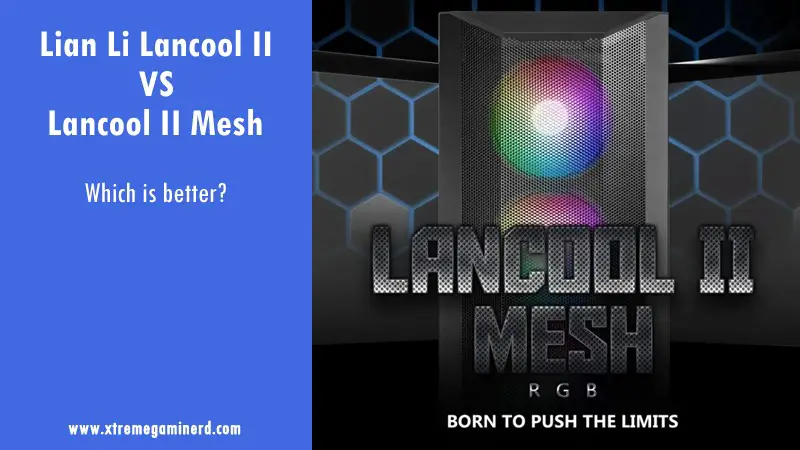 With the increasing demand for high airflow and better temperatures for longer operation, manufacturers are equipping their PC cases with better design to allow massive airflow through the front.
Lian Li Lancool II is already a great chassis that has unmatched design and accessibility to the components that hardly any other case is offering under $100. Lancool II Mesh is another redesigned version of this case that is aimed towards increasing the cooling capacity.
In this short article, you will know the major differences between the two and what you should expect from these.
Specs
| Specs | Lian Li Lancool II | Lian Li Lancool II Mesh |
| --- | --- | --- |
| Type | Mid-Tower | Mid-Tower |
| Motherboard support | E-ATX | E-ATX |
| PSU Shroud | Yes | Yes |
| Fan slots | 7-8 | 7-8 |
| Graphics card Length | 384mm | 384mm |
| CPU Cooler Clearance | 176mm | 176mm |
| Drive slots | 4x 2.5", 2x 3.5"/2.5" | 4x 2.5", 2x 3.5"/2.5" |
| Dimensions | 478 X 229 X 494mm | 478 X 229 X 494mm |
| Front Panel | 70mm vent | All vents |
| Fans included | 3 X 120mm(front,top,rear) | 3 x120mm ARGB fans(front) |
Differences
From the above specs table, you can clearly see that there is no other difference between the two cases except for the front panel and the fans included.
The Lancool II come with 3x 120mm non-RGB fans that are pre-installed at the front, top and rear while the Lancool Mesh II comes with 3x 120mm ARGB fans at the front.
Another big difference is the front panel vents. Half of the Lancool II's front panel is vented and the middle part is opaque making it inferior in airflow compared to the Lancool II Mesh. Also, the ARGB fans will create a better look in terms of aesthetics that will not only look gorgeous but is definitely sufficient for an adequate amount of airflow from the front.
Pricing
Lancool II is priced at $90 whereas the Mesh version will cost somewhere from $105 to $110. While there is no literal difference in their construction or interior, the front panel and the included ARGB fans make the Mesh a really good case for this price and a recommendation from us.

[box type="shadow" align="alignleft" class="" width="100%"]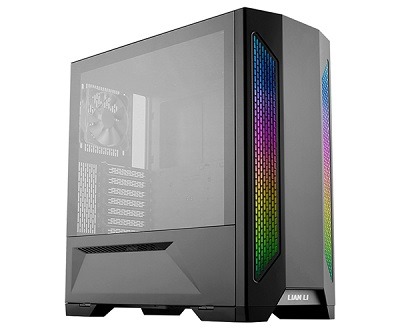 [wp-svg-icons icon="checkmark-circle" wrap="i" color="green"] Supports E-ATX motherboard [wp-svg-icons icon="checkmark-circle" wrap="i" color="green"] Full-length PSU shroud [wp-svg-icons icon="checkmark-circle" wrap="i" color="green"] 5x 2.5″, 2x 3.5″ storage drives slots [wp-svg-icons icon="checkmark-circle" wrap="i" color="green"] 70mm total vented front panel [wp-svg-icons icon="checkmark-circle" wrap="i" color="green"] 3x non-RGB 120mm fans pre-installed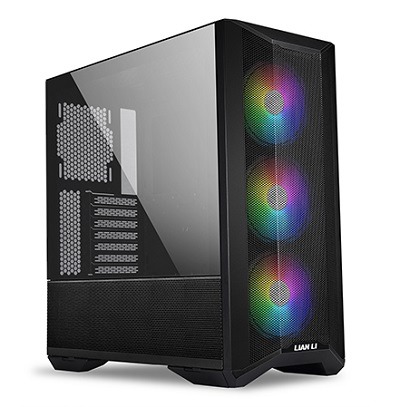 [wp-svg-icons icon="checkmark-circle" wrap="i" color="green"] Supports E-ATX motherboard [wp-svg-icons icon="checkmark-circle" wrap="i" color="green"] Full-length PSU shroud [wp-svg-icons icon="checkmark-circle" wrap="i" color="green"] 5x 2.5″, 2x 3.5″ storage drives slots [wp-svg-icons icon="checkmark-circle" wrap="i" color="green"] fully vented front panel [wp-svg-icons icon="checkmark-circle" wrap="i" color="green"] 3x ARGB 120mm fans pre-installed