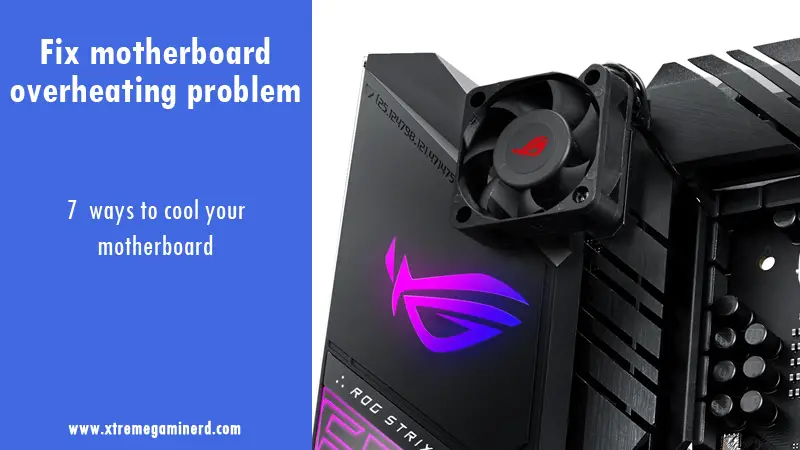 Most users face overheating of graphics cards and processors but there are many who also struggle with their motherboard's rising temperature that heats up the side panel. However, being an electronic component and power going through it continuously makes it run hotter over time.
On top of that, the installed components, heating of the VRM due to the processor and an enclosed case that hosts several continuously heat-radiating components can lead to a very hot motherboard.
It should be noted that continuously overheating the motherboard can not only result in slower performance but also in a permanently damaged motherboard. With the increase in temperature, the electrical conductivity of the motherboard components decreases and therefore the performance goes down.
To maintain optimal performance all the time, there are a couple of things you can do and achieve lower temperatures.
Add fans to the case
The easiest way to cool your motherboard is installing case fans. If you have no fan or a single fan at the rear, then do install a case fan at the front to draw cool air inside. This will significantly improve the situation and most likely will be enough in most cases.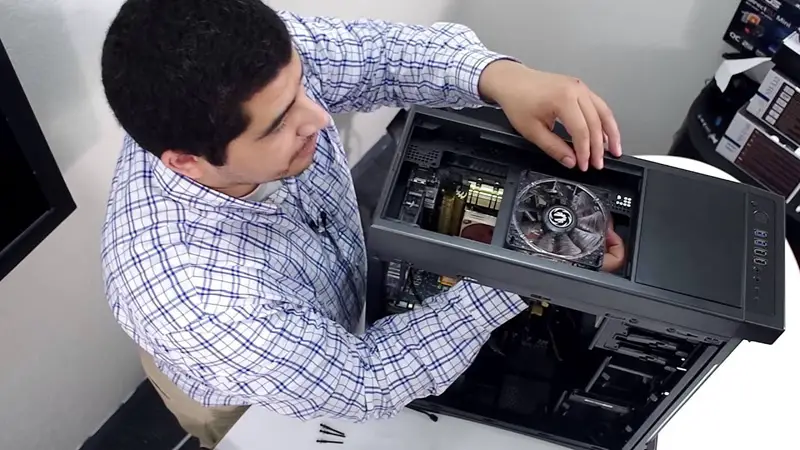 If you have multiple fan slots in your case, then installing more than one fan will be better. Make sure you check the size of the fan slots in your case. Most mid-tower cases use a 120mm case fan. Some cases have slots for 90mm, 140mm and 200mm fans.
It's also important to create a balance airflow in your case. You should try to put as much as fans for the intake as you would install for exhaust. In case you are having lower fan slots for exhaust, then do not put more than two-three fans for intake.
Related- What are Motherboard Standoffs?
Change the case
If you have a case that doesn't have sufficient amount of fan slots, then the only thing you can do is changing the case. I too suffered from this problem once but it's a lifetime upgrade that is worth the money.
A case with enough ventilation and support for multiple fans will allow the air move easily inside the chassis. Your front panel shouldn't block the access to cool air and it should at least support one-two fans. We have a list of best airflow cases if you want to get the best one.
Use a better CPU cooler
Your CPU cooler also affects motherboard's temperature. If you have a cheap CPU cooler, then not only your CPU will run hotter but your cooler will also radiate a lot of heat in the surrounds. Make sure you have a bigger heatsink that is cooled continuously to control processor's temperature.
Install PSU with the fan facing down
Most PC cases have their PSU installation area at the bottom. However, many pre-built PCs do come with power supplies installed at the top and if the power supply unit has a fan that is facing outwards then it's fine.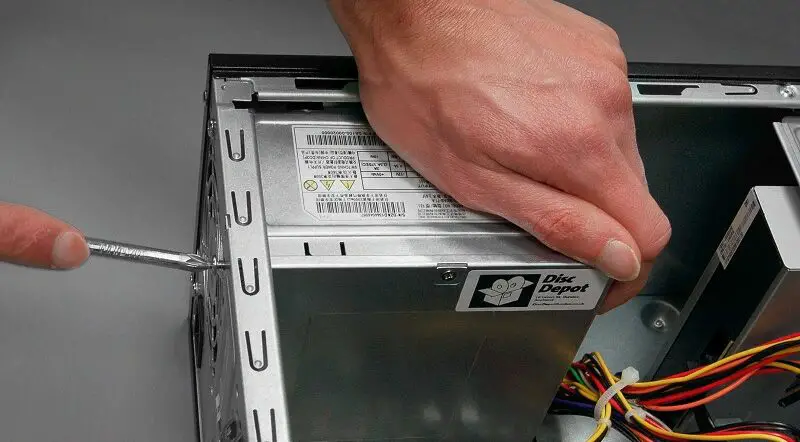 If the fan is facing downwards towards the motherboard then you should install the PSU upside down if it's possible in your case. Similarly, if your case has the PSU installed at the bottom with its fan facing upwards, then install it upside down so that your PSU's fan can throw the hot air outside and take cool air inside from the bottom.
Keep the cables away
No matter how many fans you install or how much ventilation your case has, cables always stop the airflow. It's important to manage the cables and route them from different areas so that they don't come between the airflow.

Use routing holes in your case to take the cables from the backside and tuck the extra cables at the back or in PSU shroud if your case has one. This will make a smooth path for the air to come and exit.
Clean the VRM heatsink and motherboard PCB
A lot of debris can result in very high temperatures. It can also lead to motherboard shorting. To avoid the problem, use an air blower to remove all the dust from your motherboard's VRM and PCB.
To properly clean the stubborn dust you can use a brush made for electronic parts. A clean PCB and a clean VRM heatsink will dissipate heat faster.
Install a small fan on the VRM
Lastly, if all of the above methods do not lower down your motherboard temperature as much as you want, then install a small fan on the VRM heatsink. Generally it is not needed in most cases but enthusiast overclockers do this to maintain good VRM temperature.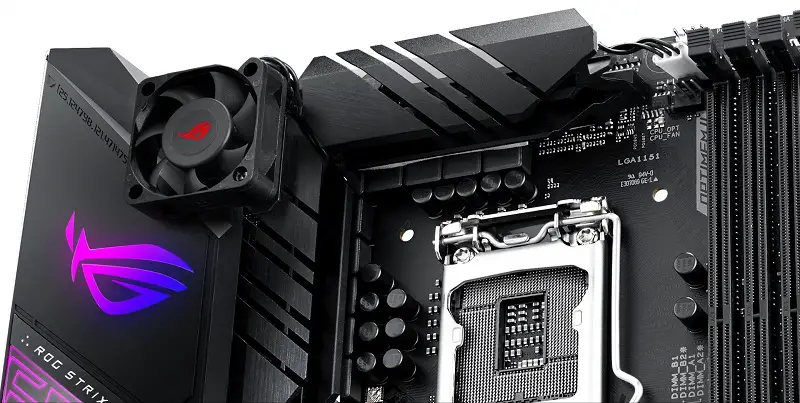 You will have to attach the fan manually with the help of thread or wires. This is the best solution that will maintain your motherboard's performance and temperature.