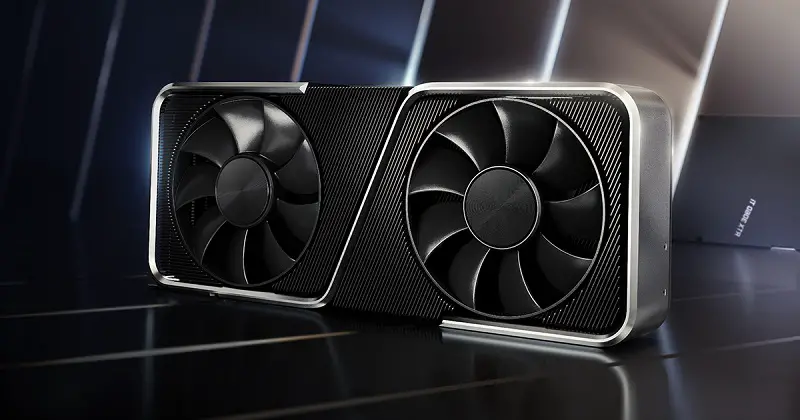 Another rumour has surfaced on the web about the next-gen Nvidia Ada Lovelace GPUs. The reliable GPU and CPU info leaker on Twitter has again tweeted some info about the new-gen Nvidia GPUs. Greymon reports that the RTX 4000 flagship GPU with the chip AD102 will be more than twice as fast as the current flagship Ampere graphics card RTX 3090.
AD102
5nm TSMC
144SM 18432CUDA
384bit 24G GDDR6X 21Gbps?
2.3~2.5GHz?
85~92T FP32?

— Greymon55 (@greymon55) November 9, 2021
According to the tweet, the new GPU will be based on 5nm technology and will feature a whopping 18432 Cuda Cores that are roughly 1.75X than the RTX 3090. It will feature a 24GB of GDDR6X memory running at 21Gbps and a memory interface of 384-bit. As for the theoretical performance, it going to feature up to 92Tflops of FP32 performance that is unbelievably high. The RTX 3090 features 35.58Tflops of FP32 performance that makes theoretically the RTX 4090 around 2.6 times powerful than the 3090.
With that said, you can assume its power consumption to be higher than the current power-hungry Nvidia GPUs. We already reported previously that the RTX 4090 will have a TDP of higher than 450 watts but Greymon suggests that it may be even higher. Greymon says that according to the PCI-E 5.0 power supply specification, the TGP of RTX 4090 must be somewhere between 450 and 650 watts.
According to the power supply specification of pcie5, the TGP range of AD102 must be 450-650w.

— Greymon55 (@greymon55) November 9, 2021
That is surely a very power-hungry video card for gaming that is gonna raise electricity bills. While Nvidia hasn't made any official remarks about the new-gen GPUs, it is very unlikely that the card will be more power-efficient than the RTX 3090.
It is said that the RTX 4000 series will be available at the starting of the second half of 2022. Things should also get to normal by the end of 2022 as we reported that Nvidia is switching back to TSMC for its GPU chips. Meanwhile, graphics cards pricing and availability won't get better soon as every month the trend shows similar signs of the price increase.