Performance and Customization
As I said previously, there is no room for customizing weights. So, the only thing left is the light and other customizable features. The lighting, colour and performance of this mouse can be customized through a software called "SYNAPSE". 
There are two light zones in the mouse: One is the Scroll wheel and one is the Razer Logo which is easily observable when compared to the scroll wheel light. The light distribution is uniform and the brightness is up to the expectation. Even in proper lighting, it looks good and fairly the lighting of this mouse is what one needs.
SYNAPSE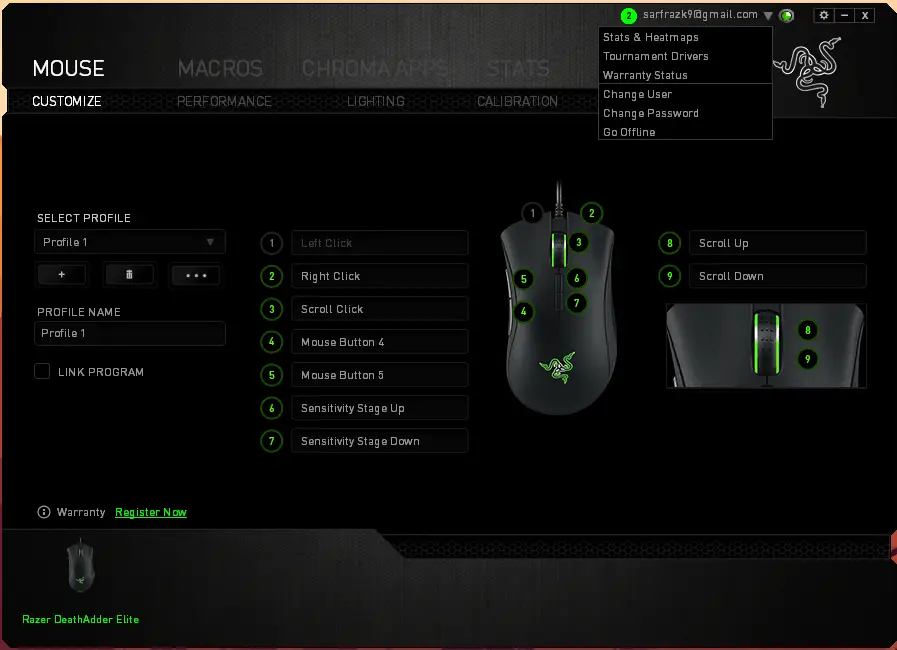 Synapse is one of the best software for customizing the mouse working. I have used SteelSeries, Logitech and Corsair software for customizing my mice and this one is just as good as the others. There are a lot of tabs for different functions but first, you need to make an account on Razer and Login before using this software. It takes time and you cannot use the features of your mouse without this software. You will be automatically logged In once you start up your system after the first time you signin. You can remap your buttons if you want and save the profile.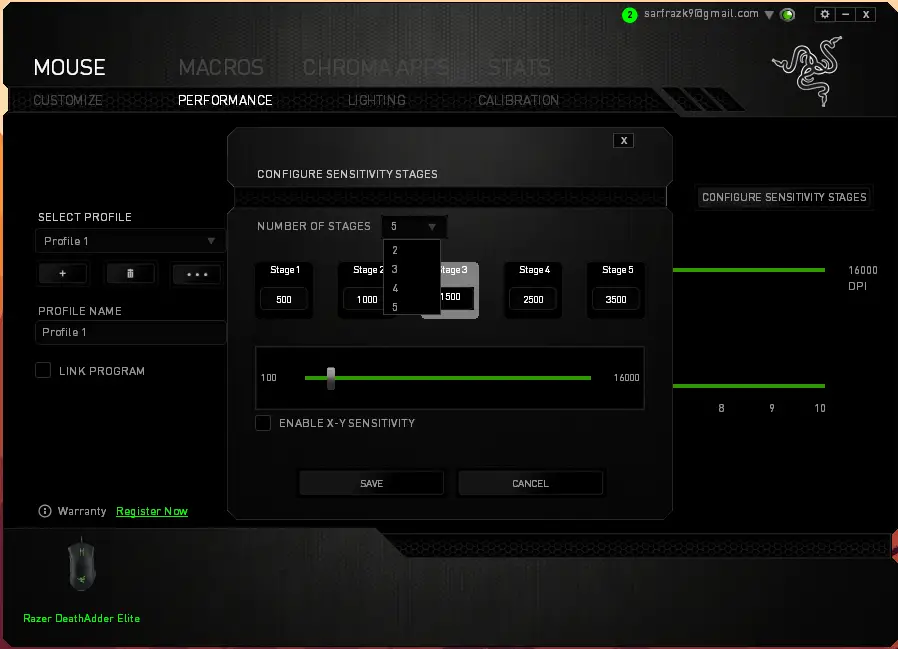 In the Performance Tab, you can set up the sensitivity of your mouse. You can setup up to 5 stages for DPI settings and assign a different value to each stage. I have used 500-3500 for my daily use. I use 500 DPI for CSGO and FPS games while I use 1000-1500 for my work. After setting up the values you need to SAVE and then start using this feature by the DPI buttons provided on the mouse. You can assign the value of the stages up to 16000 DPI which is too large and nobody uses for gaming or work.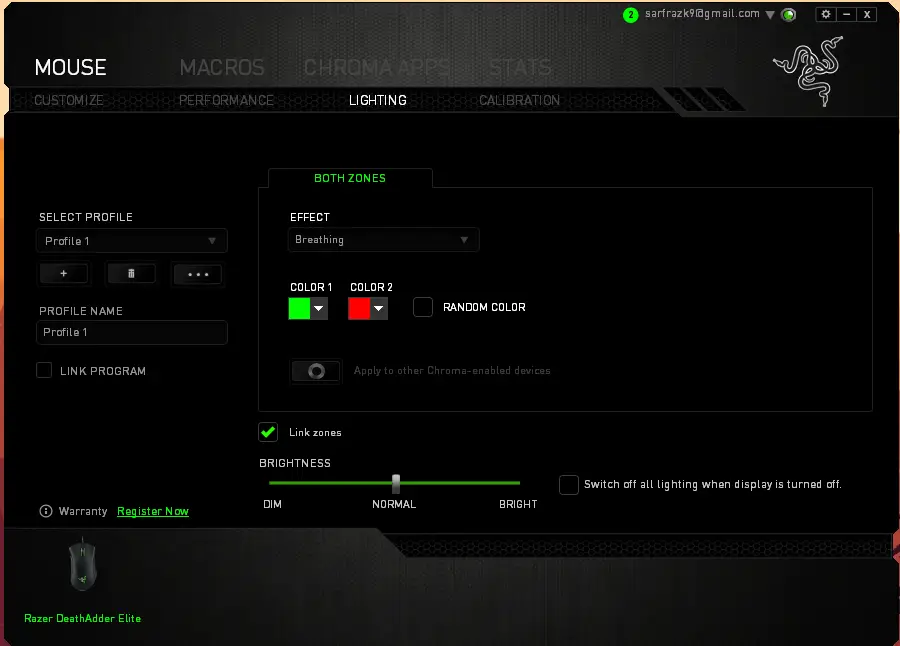 The next Tab is for LIGHTING. Here you can change the effects to Breathing, Spectrum, Static etc. or you can set up the colours for each effect. The brightness slider is just below it and you can save these settings in your desired profile.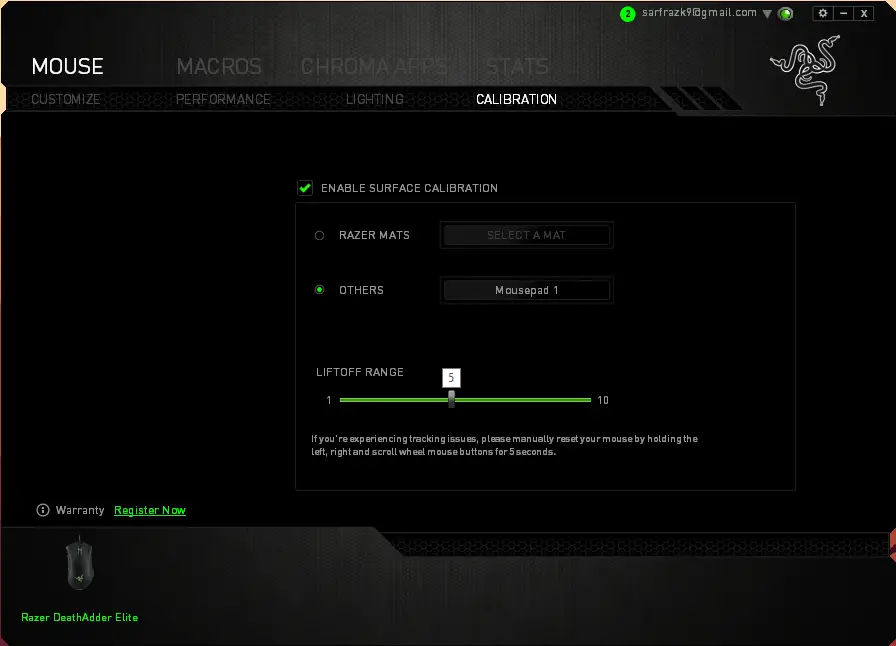 The 4th Tab is the CALIBRATION, in which you can configure your mouse according to your mouse PAD. It's specially designed for Razer Mats and if you don't have one then don't worry, you can customize it for whatever Mat you have. There is a slider for Liftoff Range which is among the best features of this mouse in which you can set a particular value for your mouse which will determine the working of your mouse sensor above the ground. I use 1 for gaming as I need to frequently lift the mouse in CSGO.