Nvidia has now enabled the DLSS support for Rust. Rust is currently among the top 10 most played games on Steam and is a very popular survival title with around 80,000 concurrent players.
DLSS helps the game by maintaining the image quality through AI while increasing the performance at the same time. Nvidia showcases the performance difference through a video where with DLSS enabled, Rust is getting around 25 fps on an average more than with DLSS disabled. The game is set to 4K resolution but there is no information on what hardware Nvidia used for this comparison.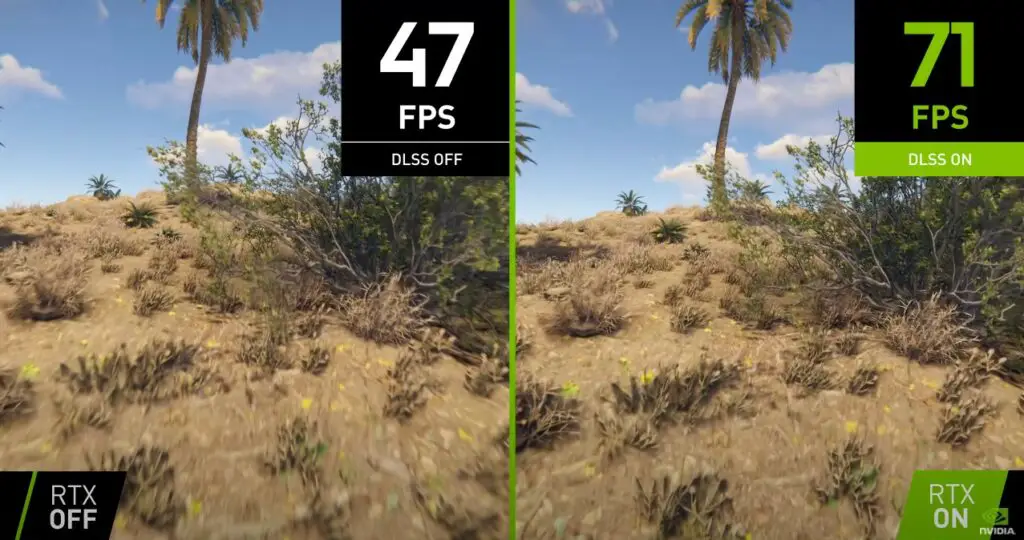 On the other hand, Escape from Tarkov received Reflex support. Rust is already able to use Reflex. With Reflex enabled, Rust shows a decreased latency of up to 38%.
Nvidia Reflex helps the game to reduce the latency when an action is performed making the response time faster which is very beneficial in competitive games. As Escape from Tarkov is a fast multiplayer shooter game, low response time is beneficial for a fast-flick shot.
Reflex will soon be coming to Crossfire HD and with it, there will be a total of 12 competitive shooter titles out of 15 with Reflex support. With Reflex, Escape from Tarkov achieves up to 38% reduction in latency as shown by Nvidia with a mid-end GPU like GTX 1660 Super.