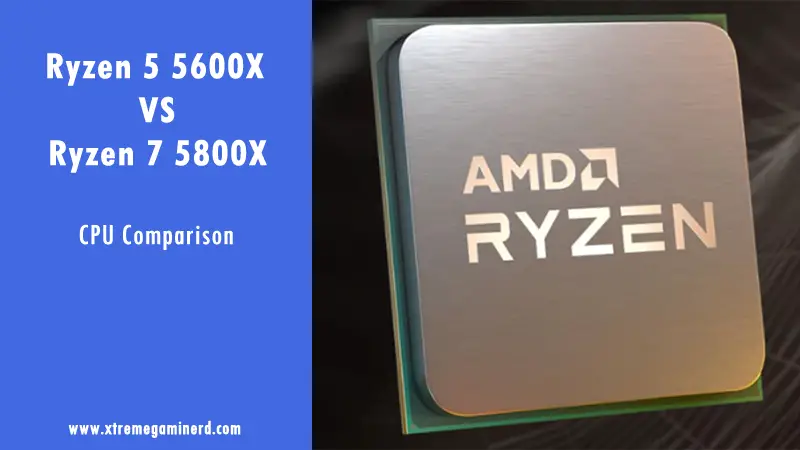 Ryzen 5 5600X and Ryzen 7 5800X are probably the most popular processors in the AMD Ryzen 5000 series just as the Ryzen 5 3600 and Ryzen 7 3700X were popular from the Ryzen 3000 family.
While AMD has retained much of the specs as compared to the previous-gen processors, there is a significant difference between the two series. Ryzen 5 5600X and 5800X are $150 apart and it's normal to get confused between the two for building a powerful gaming or productivity system.
Take a look at what changes you should expect if you opt for any one of them.
Architecture
Both 5600X and 5800X use the Zen 3 architecture which replaces the Zen 2 of Ryzen 3000 series CPUs. It improves the single-core performance with the help of higher IPC(Instructions Per Clock) which is roughly 19% more than the Zen 2.
This helps to achieve around 19% more performance in games and CPU-dependent applications. Zen 3 features a redesigned core layout with a single CCX(CPU Complex) for an 8-core processor like 5800X where now all the 8 cores are immediately available to use all the L3 cache memory-making memory latency lower.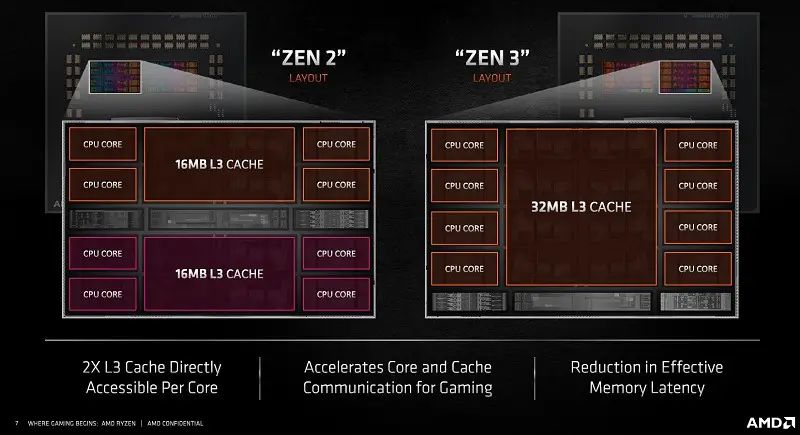 Both the processors use the same core layout to achieve faster processing of data and provide significant improvement as compared to the Zen 2 architecture which uses dual CCX's.
Specifications
| Specs | Ryzen 5 5600X | Ryzen 7 5800X |
| --- | --- | --- |
| Architecture | Zen 3 | Zen 3 |
| Lithography | 7nm | 7nm |
| Cores/Threads | 6/12 | 8/16 |
| Clock(Base/Boost) | 3.7/4.6GHz | 3.8/4.7GHz |
| Overclockable | Yes | Yes |
| Total Cache | 35MB | 36MB |
| Socket | AM4 | AM4 |
| TDP | 65W | 105W |
| Integrated GPU | N/A | N/A |
| CPU cooler | Wraith Stealth | Not included |
Performance
The gaming performance of both the processors are comparable and there is hardly any noticeable difference in games. Both can handle very high-end graphics cards like RTX 3070, 3080, or even 3090 while maintaining similar scores.
As tested in games like RDR2, Battlefield V, Hitman 2, SOTTR, and others with RTX 3080, there is a 2-3% difference in some instances and the average frames are equivalent1)https://www.youtube.com/watch?v=FV2oZMUkRFg. The only difference between the two is that Ryzen 5800X has a little more headroom for utilization due to more cores and threads.
In single-threaded operations, Ryzen 5800X wins with a little margin while increasing the gap in multi-threaded operations2)https://www.youtube.com/watch?v=iZBIeM2zE-I.
Motherboard Compatibility
With the latest updates to the older chipset motherboards, now both the Ryzen 3000 and Ryzen 5000 processors are fully compatible with all the AM4 socket motherboards. Therefore, whether you use an A320 motherboard or a B350 motherboard with either of the Ryzen 5600X or 5800X, you won't have any problem.
It is recommended that you use an unlocked chipset for both of these CPUs as they are overclockable. A B350/B450/B550, and similarly the X370/X470/X570 is best suitable for overclocking where the X chipsets provide better VRMs, more features, and therefore, cost more. You can check our recommended list of Motherboards for Ryzen 5 5600X and Motherboards for Ryzen 7 5800X.
Related- Ryzen 7 5700X vs Ryzen 7 5800X
| Motherboard Chipsets | Ryzen 3000 series | Ryzen 5000 series |
| --- | --- | --- |
| A320 | Yes | Yes |
| B350 | Yes | Yes |
| X370 | Yes | Yes |
| B450 | Yes | Yes |
| X470 | Yes | Yes |
| A520 | Yes | Yes |
| B550 | Yes | Yes |
| X570 | Yes | Yes |
Pricing and Conclusion
There is no need to go with the Ryzen 5800X if your sole purpose is gaming. $150 price difference for a mere 2-3% difference tells that you should stick to the 5600X if you don't need extra 2 cores/4 threads for multi-threaded applications. Both of these are overclockable but you have to keep in mind that you will require a better cooling solution for Ryzen 5800X than you will need for 5600X.

[box]

AMD Ryzen 7 5800X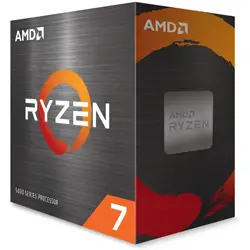 AMD Ryzen 5 5600X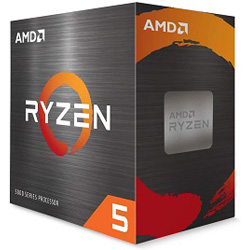 [/box]