Every newly launched series of processors replace the previous one by bringing in technological advancements and better performance per dollar. AMD became much more successful with its three Ryzen series processors, thanks to the Zen architecture and after launching the 5000 series, it gave a great blow to Intels 10th gen CPUs in the CPU market.
Meanwhile, it didn't spare AMD's own 3rd gen Ryzen series processors, and the less costly Ryzen 5 5600X beats even the top-tier processors from the previous Ryzen series. In this post, we will take a look at what Ryzen 5600X has to provide against the Ryzen 3700X which belongs to the Ryzen 7 family.
Architectural Improvements
Ryzen 3700X is based on the Zen 2 architecture while the 5600X is made on Zen 3. Both are made on the 7nm FinFet process and are equivalent in consuming power. The improvement AMD made in Zen 3 over Zen 2 is that it retained the same power consumption requirement while making the processor faster in terms of executing operations.
Zen 3 can provide up to 19% more performance in IPC(Instructions Per Clock) which means 19% better performance per clock compared to the processors made on Zen 2 architecture((https://www.amd.com/en/technologies/zen-core-3)).
Another great improvement AMD did was the redesign of the core layout. On Zen 2-based processors like Ryzen 3700X, you will find that the 32MB L3 Cache and cores were divided into two parts known as CCX(CPU Complex) which made 2x four cores interact with 16MB cache each.
Now with redesigned core layout, all 8 cores can access all 32MB of cache making a reduction in memory latency and faster processing.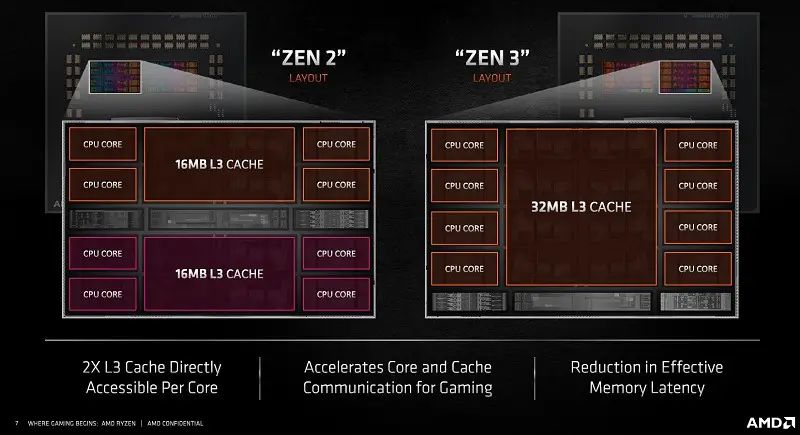 Specifications
| Specs | Ryzen 5 5600X | Ryzen 7 3700X |
| --- | --- | --- |
| Architecture | Zen 3 | Zen 2 |
| Lithography | 7nm | 7nm |
| Cores/Threads | 6/12 | 8/16 |
| Clock(Base/Boost) | 3.7/4.6GHz | 3.6/4.4GHz |
| Overclockable | Yes | Yes |
| Total Cache | 35MB | 36MB |
| Socket | AM4 | AM4 |
| TDP | 65W | 65W |
| Integrated GPU | N/A | N/A |
| CPU cooler | Wraith Stealth | Wraith Prism |
Performance
In games like SOTTR, Hitman 2, Horizon Zero Dawn, and others((https://www.youtube.com/watch?v=s-dA3R7iGJk)), 5600X is roughly 10-15% faster than the 3700X. The utilization of 5600X, however, is more than 3700X in most cases and the additional 2 cores/4 threads of the 3700X are still left for more applications to work in the back.
In CPU-oriented applications like Cinebench R20, the single-threaded score of 5600X is significantly higher than the 3700X, 605 compared to 513 but in multi-threaded operation, 3700X wins by roughly 500 points((https://www.youtube.com/watch?v=6sfawgOW2Ww)). Ryzen 5600X wins similarly in other single-threaded workloads while the 3700X beats it in multi-threaded operations and proves to be a better multi-tasking processor due to higher core/thread count((https://www.youtube.com/watch?v=iZI8cY1TqlA)).
Motherboard compatibility
Some of the chipsets in the table may require BIOS updates for supporting the processors but thankfully, all the 300, 400, and 500 chipsets from all the manufacturers now support Ryzen 5000 and Ryzen 3000 CPUs. It is recommended to go with an unlocked chipset like the B350/B450/B550 or the X370/X470/X570 as both 3700X and 5600X are overclockable.
| Motherboard Chipsets | Ryzen 3000 series | Ryzen 5000 series |
| --- | --- | --- |
| A320 | Yes | Yes |
| B350 | Yes | Yes |
| X370 | Yes | Yes |
| B450 | Yes | Yes |
| X470 | Yes | Yes |
| A520 | Yes | Yes |
| B550 | Yes | Yes |
| X570 | Yes | Yes |
Related- AMD Ryzen 5700X vs Ryzen 5800X
Pricing and Conclusion
Frankly, both the processors are good options for gaming and productivity but in case you are looking for a CPU for only gaming purposes, then 5600X should be the best option otherwise 3700X will be better for those who are more into content creation than gaming.

[box]

AMD Ryzen 7 3700X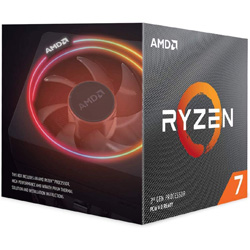 AMD Ryzen 5 5600X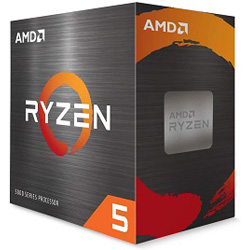 [/box]