AMD readied its 4th gen Ryzen processors with the Zen 3 architecture and as you would expect, the most interesting processor from the Ryzen 5000 series CPUs is the Ryzen 5 5600X.
We all remember how good were the Ryzen 5 3600X and 3600(Non-X) when it was launched, beating Intel and previous AMD processors from all sides for a price of $200-$250. Although the 3600(Non-X) version became more popular due to the lower price for a little slower clock speeds, the 3600X can still be counted among the top-performing processors today.
With 5600X emerging as the new hero, you should know the differences and similarities between Ryzen 5600X and 3600X.
Specifications
AMD's Ryzen 3600X features 6 cores and 12 threads with clock speeds of 3.8/4.4GHz as base/boost clock. The total L3 cache memory on it is 32MB and its TDP is set to 95W.
AMD right now decided to stick with the same type of configuration for its Zen 3-based Ryzen 5600X which features the same 6 cores and 12 threads. Core clocks are a little different with 100MHz less on the base clock and 200MHz more on the boost clock as compared to 3600X.
The cache memory is also exactly the same while TDP has been reduced to 65W.
Both of them are compatible with the AM4 socket and can be used with a B550, X470, or X570 chipset motherboard although the 3600X box is compatible with older chipsets also. These are A320, B450, B350, and X370.
Architectural Improvements
Although both the chipsets are manufactured on a 7nm FinFET process, the 5600X uses Zen 3 architecture which according to AMD is 19% faster in instructions per clock(IPC) than Zen 2 which is used in 3600X((https://www.crn.com/news/components-peripherals/amd-unveils-zen-3-architecture-ryzen-5000-cpus-with-19-ipc-uplift-higher-boost)).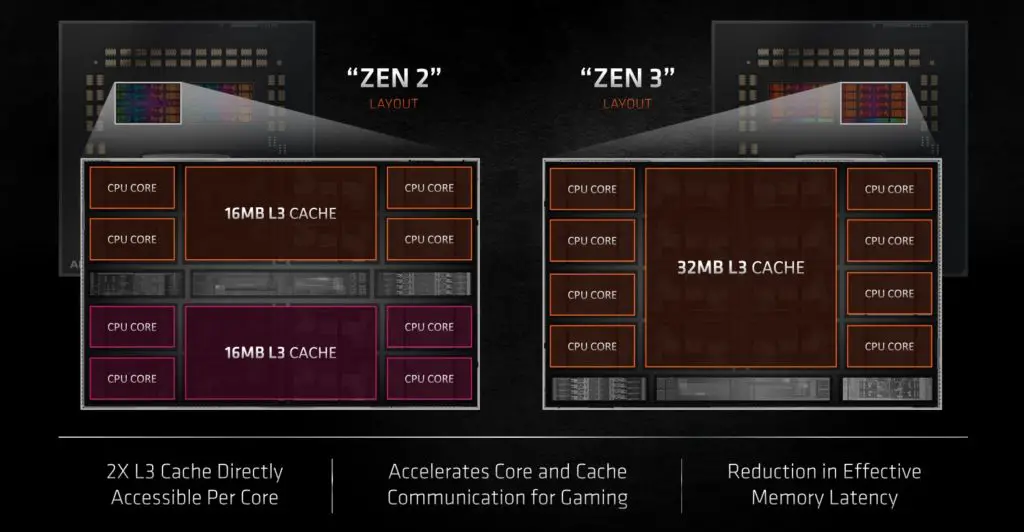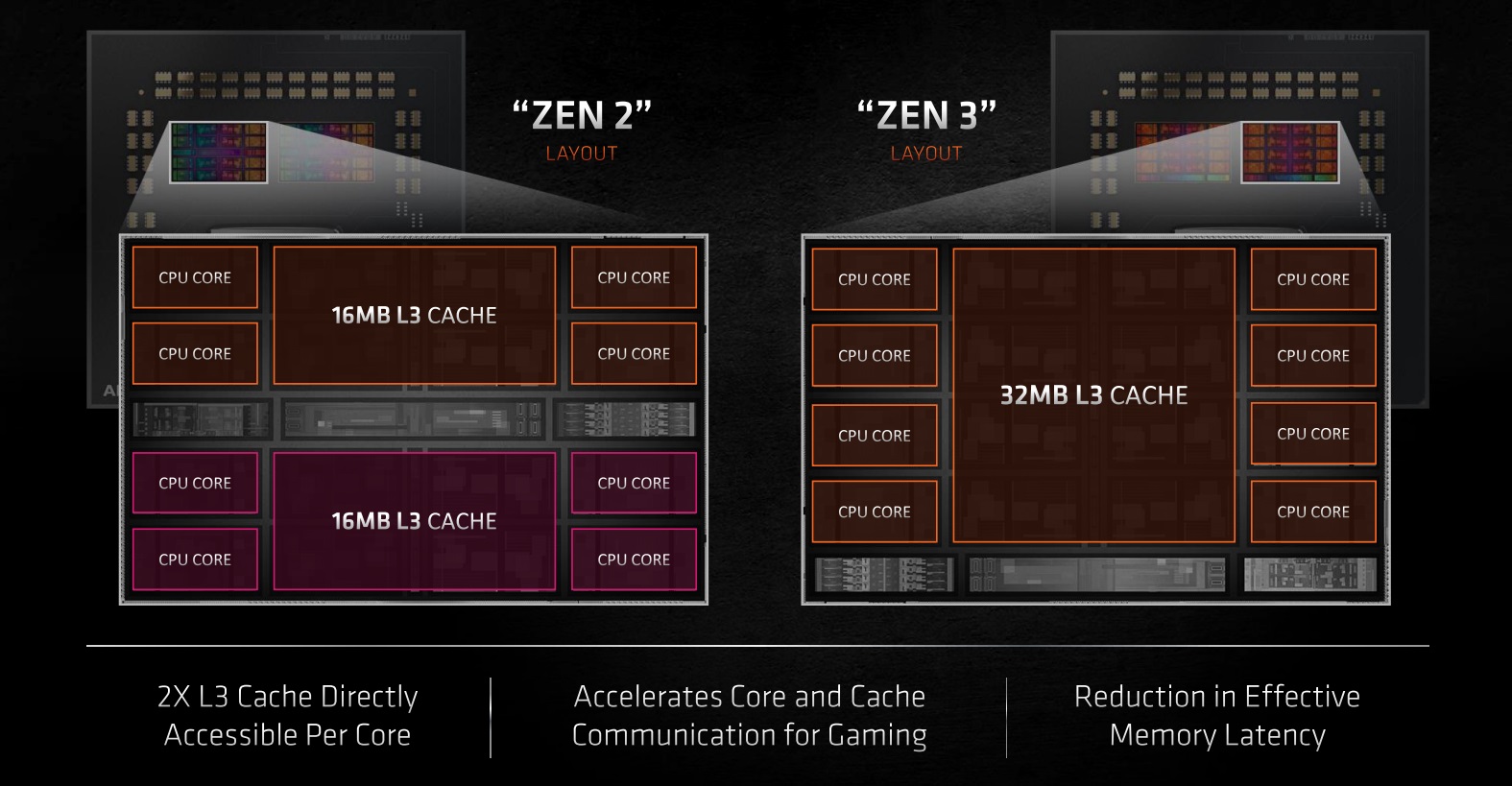 The newly designed core layout and the direct access to cache memory allow the CPU to provide faster access to the cache memory resulting in faster operation and process.
Motherboard Compatibility
AMD's AM4 socket has lasted quite long enough and with time, the company regularly provided updates to support more processors. Currently, all the Ryzen 3000 and 5000 series CPUs are completely compatible with the 300, 500, and 700 chipsets. It is also recommended to go with the unlocked chipsets to gain more performance through overclocking of Ryzen 3600X and 5600X. However, to reduce overall cost, you can go with A320 or A520 chipset.
| Motherboard Chipsets | Ryzen 3000 series | Ryzen 5000 series |
| --- | --- | --- |
| A320 | Yes | Yes |
| B350 | Yes | Yes |
| X370 | Yes | Yes |
| B450 | Yes | Yes |
| X470 | Yes | Yes |
| A520 | Yes | Yes |
| B550 | Yes | Yes |
| X570 | Yes | Yes |
Related- AMD Ryzen 5700X vs Ryzen 5800X
Synthetic Benchmarks
While the processor is about to release in a couple of days, we have some leaked numbers which show how fast the 5600X is.
In a benchmark on SiSoftware Sandra website, the Ryzen 5600X can be seen annihilating most processors both from AMD and Intel although being cheaper. Here we can see that Ryzen 5 5600X beats all the predecessors of the AMD Ryzen series and most of the Intel processors including the 10th gen processors.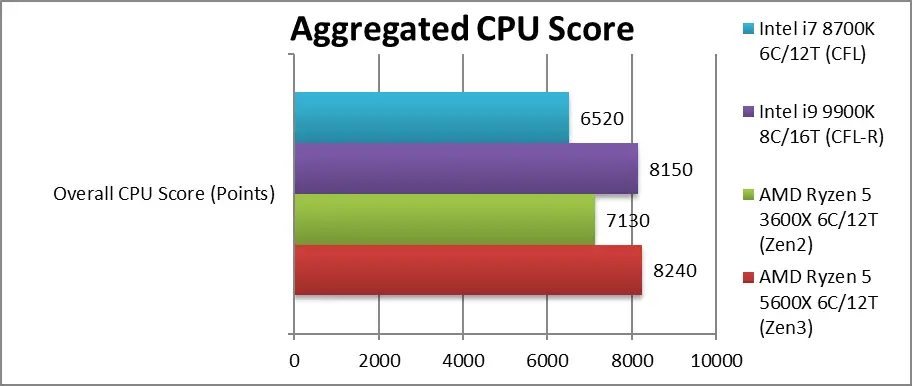 Ryzen 5 5600X beat even the i9 9900K from intel in Aggregated CPU scores by a small margin and beat the 3600X with a margin of around 15% to 40% in different tests.
Gaming Performance
Ryzen 5 5600X alone beats every available processor from Intel's 10th generation series and AMD's three-generation of Ryzen processors in gaming with a big lead. For example, 5600X is beating the i5 10600K by around 10-12% in a more GPU-independent game like Shadow of the Tomb Raider and by more than 20% in F1 2020.
Benchmarks by LinusTechTips:-
The processor also beats the i9 10900K in some games while giving equal fps in some and gets a greater lead when compared to the Ryzen 5 3600. It's a great generational leap we have ever seen from AMD and makes the 5600X the best gaming CPU for under $300.
Pricing and Conclusion
AMD decided to stick with 6 cores and 12 threads on 5600X as it is sufficient for any gamer to play intensive games or do any multitasking. Despite having similar specs and even lower power consumption, AMD has succeeded to bring a powerful gaming processor for $300 which is hard to beat this year and hopefully shall be the champion for the next year too.

[box]

AMD Ryzen 5 3600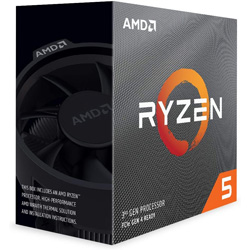 AMD Ryzen 5 5600X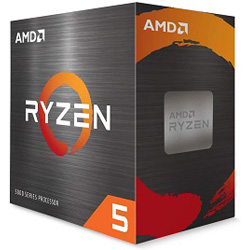 [/box]