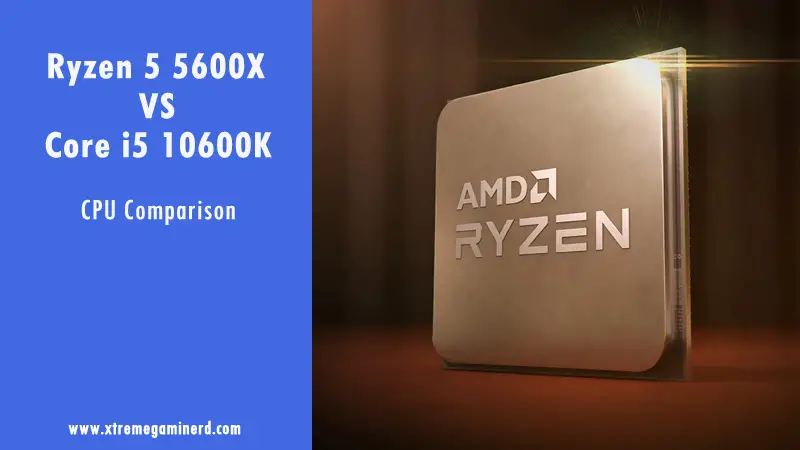 AMD's Ryzen 5000 series processors launch shook up the processors market and gave a big hit to Intel. Till now Intel's 10th gen processors were among the fastest in purely gaming tasks but the 5000 series from AMD has taken over Intel processors by a significant margin, not only in gaming but also in multitasking.
The most favourite processors from Intel have been the overclockable i5 processors in every generation. Similarly, the most sought processors from AMD from the last 3 years have been the Ryzen 5 chips.
Ryzen 5 5600X directly challenges the Core i5 10600K and in this post, I will list down some important info related to both of them you need to know if you are looking to buy one of them for your new PC build.
Architectural difference
There is no direct comparison between Intel's and AMD architectures but it's important to know how each of these companies makes processors. The Intel Core i5 10600K uses a 14nm node which is quite old now but AMD's 5600X is built on a 7nm node that is more power-efficient.
i5 10600K uses the Comet Lake architecture while Ryzen 5600X is built on Zen 3 architecture which has improved core layout compared to the previous-gen processors from AMD.
There isn't much information available on how the Comet Lake architecture works except that we know it helped tweak the specifications of the 10th gen core processors. The 5600X on the other hand has a layout officially released from AMD which provides us with the info on how the cores and cache memory interacts with each other.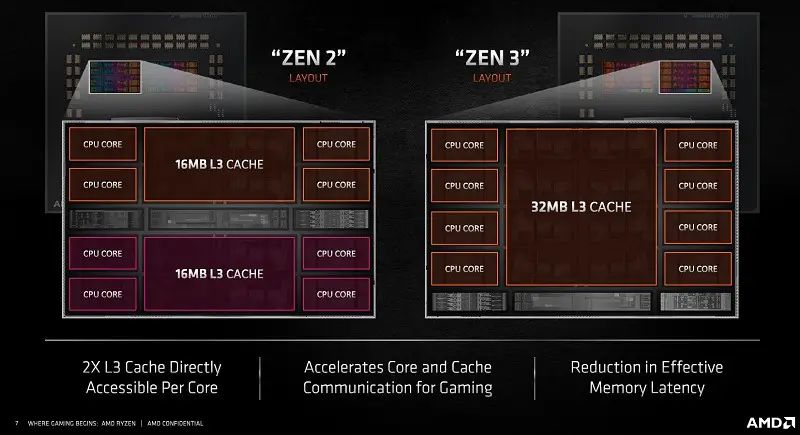 Specifications
| Specs | Ryzen 5 5600X | Intel Core i5 10600K |
| --- | --- | --- |
| Architecture | Zen 3 | Comet Lake |
| Lithography | 7nm | 14nm |
| Cores/Threads | 6/12 | 6/12 |
| Clock(Base/Boost) | 3.7/4.6GHz | 4.10/4.80GHz |
| Overclockable | Yes | Yes |
| Total Cache | 35MB | 12MB |
| Socket | AM4 | LGA 1200 |
| TDP | 65W | 95W |
| Integrated GPU | N/A | Intel UHD Graphics 630 |
| CPU cooler | Wraith Stealth | Not included |
Performance
In gaming, Ryzen 5 5600X beats the i5 10600K roughly by 5-10% in most games like Forza Horizon 4, Red Dead Redemption, Metro Exodus and others. In benchmarks1)https://www.youtube.com/watch?v=uew-ZkKj3Go, both of them are utilized fairly that are comparable to each other and maintain similar temperatures.
In CPU-oriented applications, due to the faster single-core performance of 5600X, it leads the 10600K by a significant difference. 5600X beats even the i9 10900K in some applications in single-threaded performance2)https://www.youtube.com/watch?v=iZBIeM2zE-I&t=191s.
Motherboard compatibility
Intel's Core i5 10600K is supported only on motherboards with socket LGA 1200. There are currently 5 chipsets available with this socket and there is only one that can allow this chip to overclock. These chipsets are H410, H470, B460, W480, and Z490 where Z490 allows overclocking.
Related- Best motherboards for i5 10600K
Ryzen 5 5600X is supported on selected motherboards with the AM4 socket. While the AM4 socket is roughly 4 years old, older AM4 motherboards don't support 5600X. AM4 motherboards with chipsets A520, B450, B550, X470, and X570 can support Ryzen 5600X with Bios update where only A520 is uneligible to overclock 5600X or any other Ryzen processor.
Pricing and Verdict
It is clear from the above comparison that Ryzen 5600X is a winner both in gaming and productivity. However, the i5 10600K is around $30-$40 cheaper and definitely not bad at all if the gaming performance for the money is taken into consideration. The drawback for i5 10600K users though will be that they will have to buy a CPU cooler as it doesn't come with a stock cooler and the 5600X users can easily use their system without investing in a CPU cooler except if they need something better for overclocking.

In my opinion, both seem good options for their prices but Ryzen 5600X seems to be a better promising chip overall.

Related- Best motherboards for Ryzen 5600X

[box]

Intel Core i5 10600K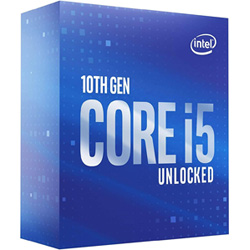 AMD Ryzen 5 5600X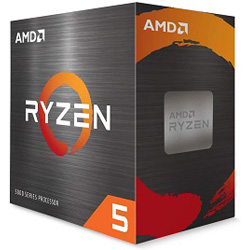 [/box]